By Rashim Nabanja
For the past year, scientific ceremonies have been considered to be the new normal. The number of guests at wedding and kwanjula ceremonies was reduced to not more than 20 in order to control the spread of the deadly Corona Virus.
Although some couples may choose to postpone their ceremonies since they may be looking forward for something bigger, some choose to blend in with situation and let nothing get in the way of their love journeys.
Planning a Scientific ceremony may not be easy, it can be a bit confusing for someone to know what to include or what to leave out since they are planning for something smaller than the usual.
My Wedding therefore brings you a simple guide on how you can plan for a simple but fancy scientific ceremony;
Be mindful and serious with your guest list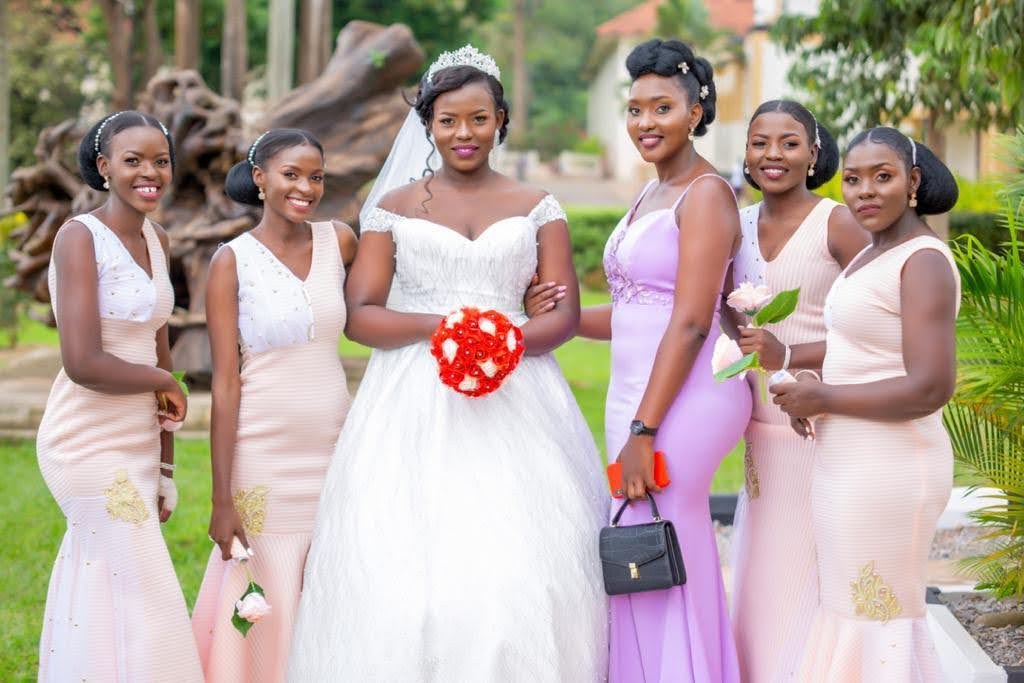 One of the things that makes a ceremony scientific is the number of guests you host. Currently, the guidelines from the government recommend for ceremonies to not have more than 20 people in attendance. This may be quite difficult for couples especially when it comes to singling out who to invite and who to leave out.
According to Gloria Kemigisha of KGLO Events, couples should put in mind that these are tough times therefore choose people that are most important to you, the rest will understand.
"The couple, their parents, the best man and matron can be enough in attendance," says Gloria. She also adds that you can decide to choose one or two people to represent different groups of friends and family members in order to help with controlling the numbers.
The ceremony is specifically about the couple's unity therefore if they are present, the rest should respect the decision and keep in mind that times are tough and no hard feelings should be involved if you are not among the few that have been invited.
Invest in your décor and outfits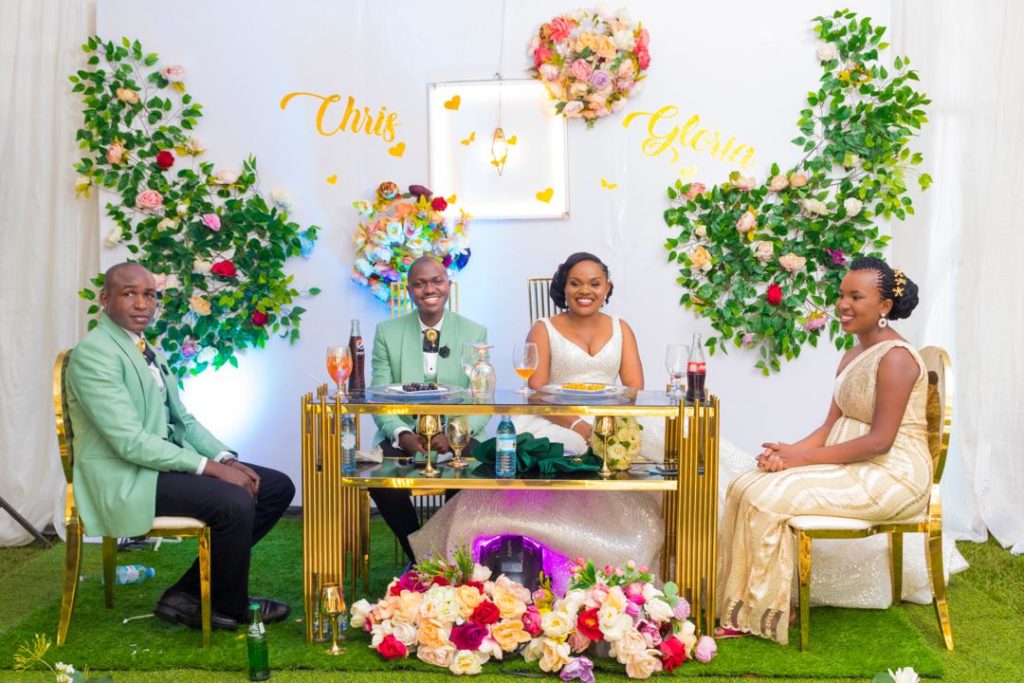 Since you are having fewer people than usual, the attention given to specific details like your décor and outfits will be beyond normal. Kemigisha therefore advises couples to have topnotch décor, "Having fewer people usually helps your work with a good budget, this will help you save enough money to invest in good décor that will make your ceremony extra ordinary."
She also adds that a couple should invest in a good lay out, good tables, chairs, an extra ordinary gazable, photo-booth, Centre pieces and walk ways. Make it simple but fancy.
Kemigisha also advises couples to invest in their outfits and make sure that they are completely smart leaving the guests wowed.
Sharon Kabejja, a newly wed says she was having second thoughts about having a scientific wedding but it turned out to be the best decision she ever made, "After the lockdown being announced, I wanted to postpone our ceremony but my husband talked out of it. After seeing to it that with lesser guests I could transfer that money to having my dream gown, and a better set up, I don't regret anything."
Kabejja adds that she ended up having the best intimate and classy wedding she could think of.
Access the best fashion designers online, have zoom meetings, and only meet when necessary for example to fit and see if the outfits are the perfect size. Couples need to learn to adjust with the situation rather than putting things on hold.
Safety and pre-cautions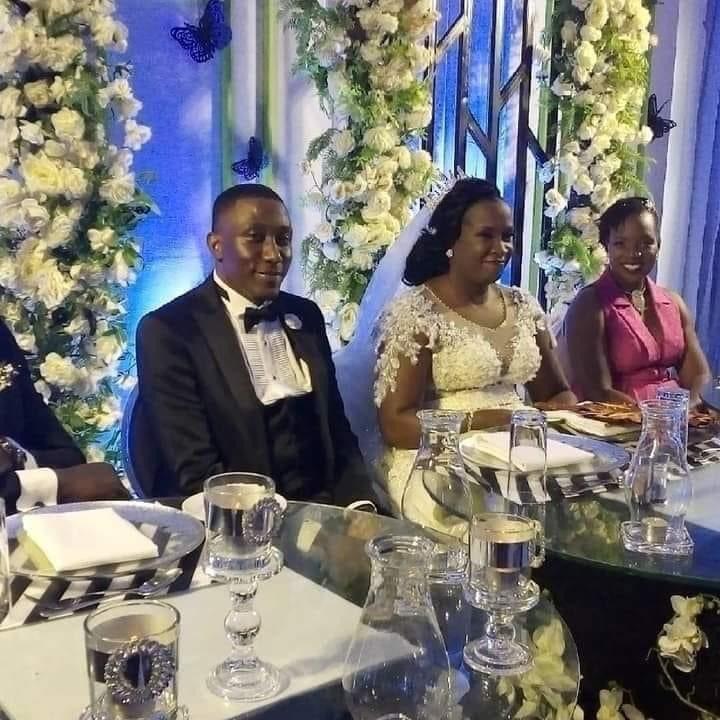 As you enjoy your union as couple, you still have to remember to protect yourselves and your guests. Some may take wearing masks as a way of ruining their smartness or their makeup, but the smartness you are worried about can easily cost you your life. You need to wear a mask at all times. Kemigisha also shares that there are many ways of looking smart with a mask on, for example you can choose to have them custom made with the couple's pictures, names/innitials. You can also have beautiful bridal masks made for the bride, matron and her entourage to stand out. We have seen couples have designer masks on and nailed the look to the maximum.
Kemigisha also advises couples to have a spaced function, it helps the ceremony to look organized and still promote social distance. Avoid having guests packed closely together. Since you have fewer guests, utilize the space you have.
Inspiration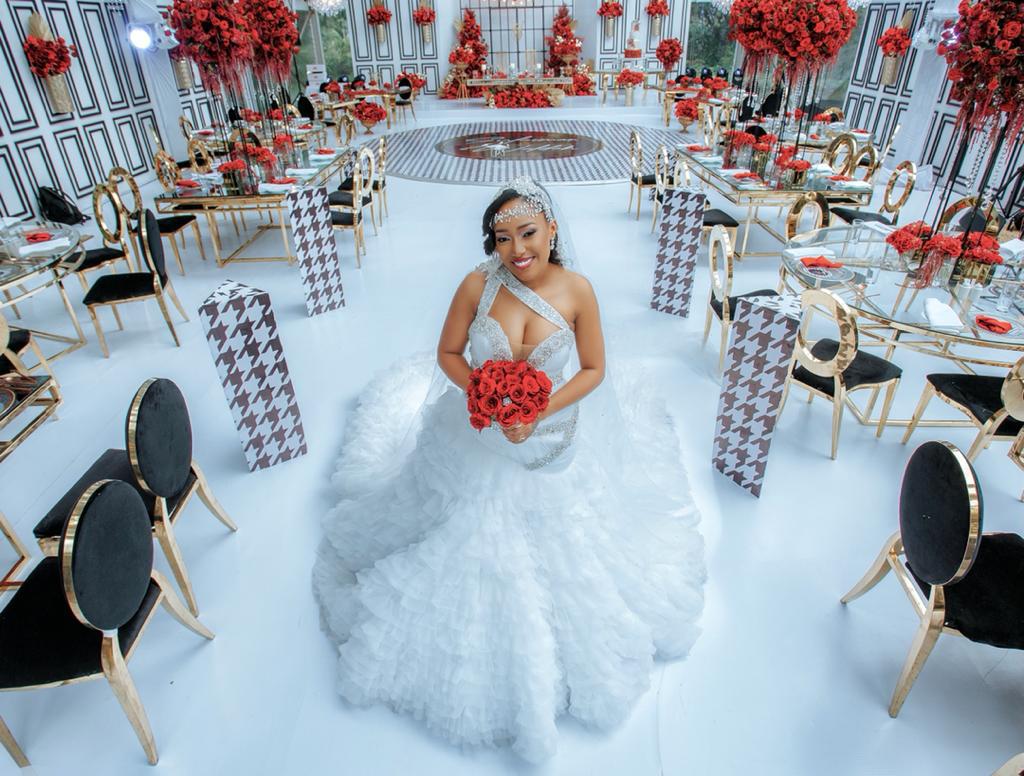 You might think of having a scientific wedding as a way of limiting yourself for bigger and better but this isn't the case. Pick inspiration from different people that have had scientific weddings and turned out great. Surf the internet for beautiful ceremonies, ask friends, family, or better yet, hire a wedding planner that you can trust. Numbers don't make a ceremony, details do.
Focus on those things that will get the most attention, invest in them and all is good. Always remember that a smaller guest list is good for your budget and the ceremony's lay out therefore going scientific is doing yourself a big favor.