By Nicolas Akasula 
Teenagers they were when they met in 1998. Christian and Gloria Mugarura were childhood neighbours living in the Bugolobi bungalows, with Chris' family on Luthuli avenue and Gloria's on Younger avenue.
And the time, the two never dated even though Chris had tried passing advances to Gloria. Gloria says she declined because they were still young, besides, she was from a very strict born again family that always stressed to her, she could only date once she was at campus.
Christian held his horses and their romance sparked off after school. "He proposed to me at age 26, whilst he was 27," Gloria recounts.
Wedding day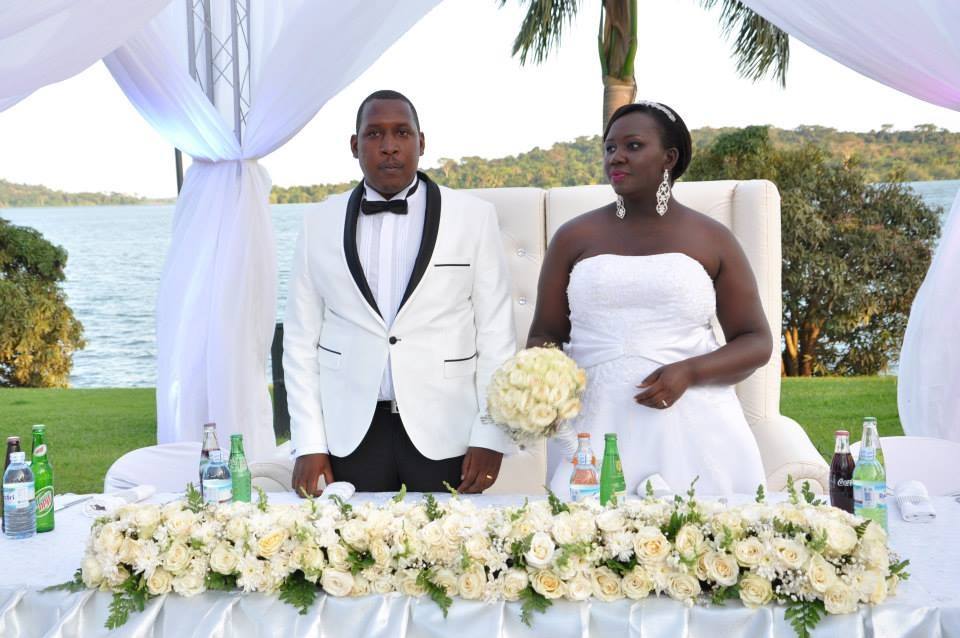 The couple eventually got married by faith as neither of them had jobs. "We loved each other dearly, but feared God more. So we decided to go before him through a church wedding," says Chris.
At All saints Cathedral is where it was sealed on September 6th 2014. With support from family members, they had a small reception at the Commonwealth Resort Munyonyo poolside, and would later spend their honeymoon at the Entebbe Zoo now UWEC; just touring animals.
They both agree that even though they couldn't afford a luxurious honeymoon out of the country, their journey has been blessed. They started life in a one roomed house in Luzira, but God has been faithful.
The journey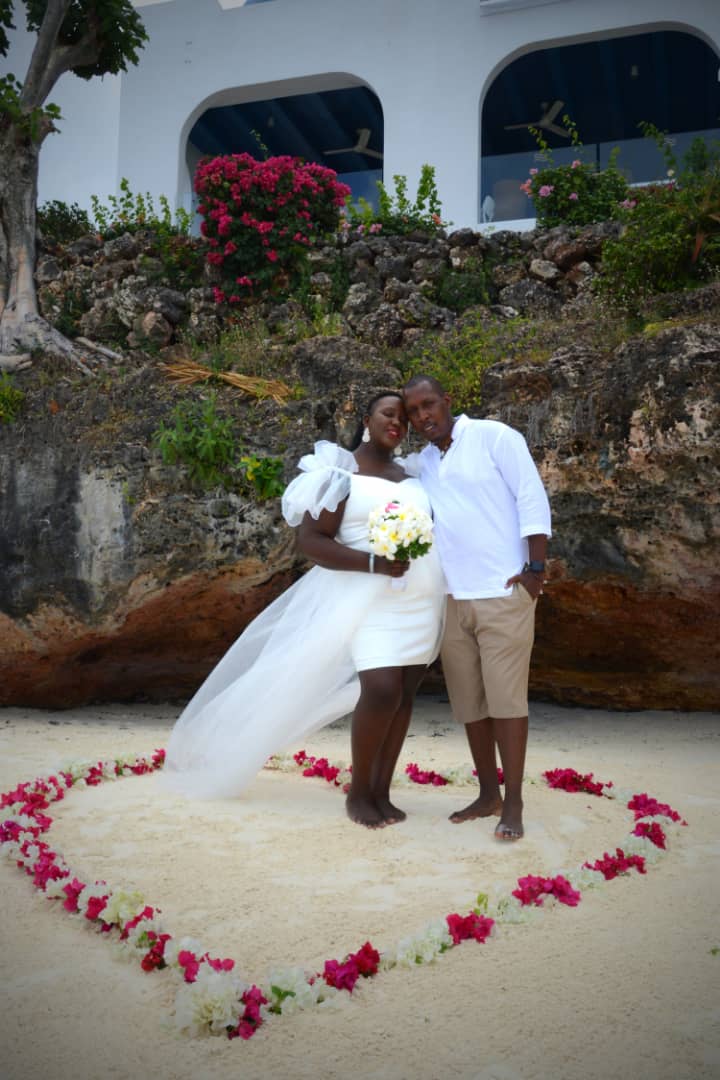 "God has opened doors for Christian. From when we had nothing, he has now grown to become the Chairman of HILI Starch Group Africa" sighs Gloria.
The two have had some fond moments, which include Christian always being present in the delivery room waiting to receive his babies. He drives Gloria to hospital and stands by all through the process until his children are born. "He's always the first to receive his children," She adds.
The couple's story of rugs to riches, of only surviving on the basics and hardly affording vacations, is an inspiration to many young couples. And in fact Gloria's advice to young women is not to fear marrying a broke man, as long as he has a vision.
7th Anniversary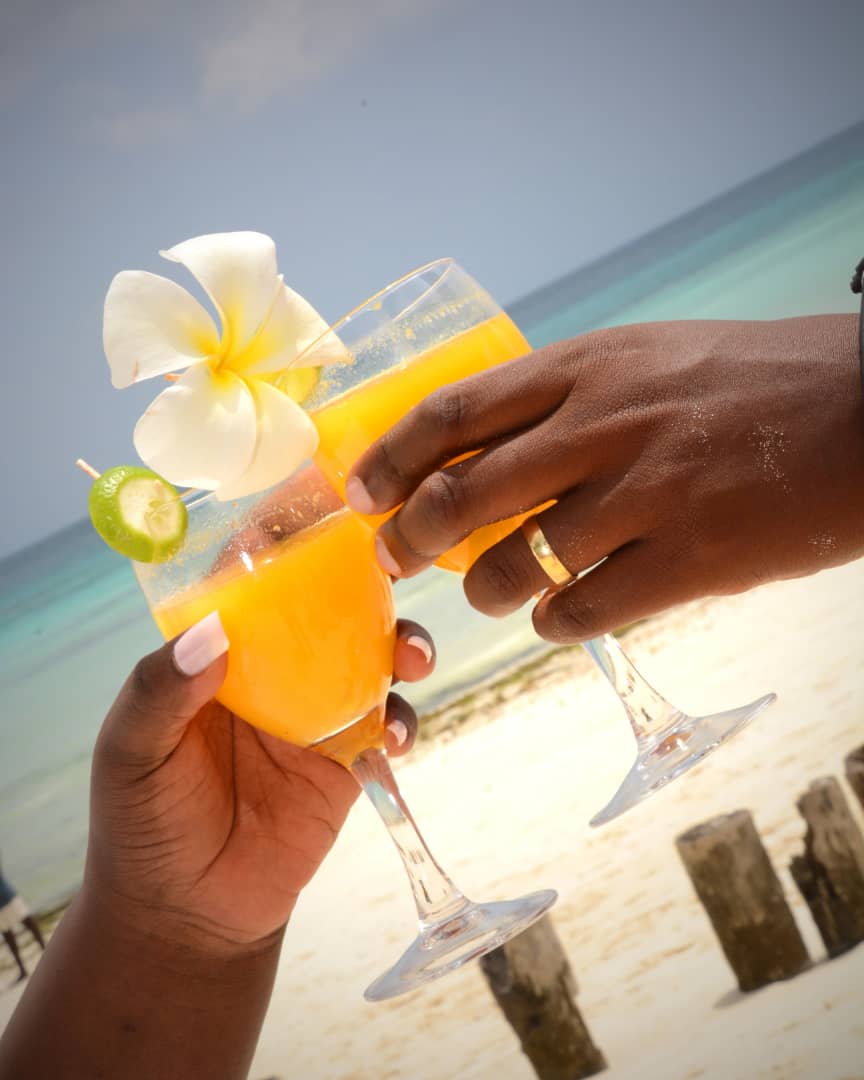 To mark their 7th Anniversary, the couple renewed their vows at the beach in Zanzibar. "Our initial plan was Maldives, but due to Covid travel restrictions, we opted for Zanzibar. It was beautiful," notes Gloria.
"We renewed our vows in the presence of our children because we want to instil in them the values of marriage and family. We're raising responsible men who we believe will grow up and settle down with their future wives someday. We want to build a strong legacy for them, and our grandchildren. We were happy they witnessed this" says Christian.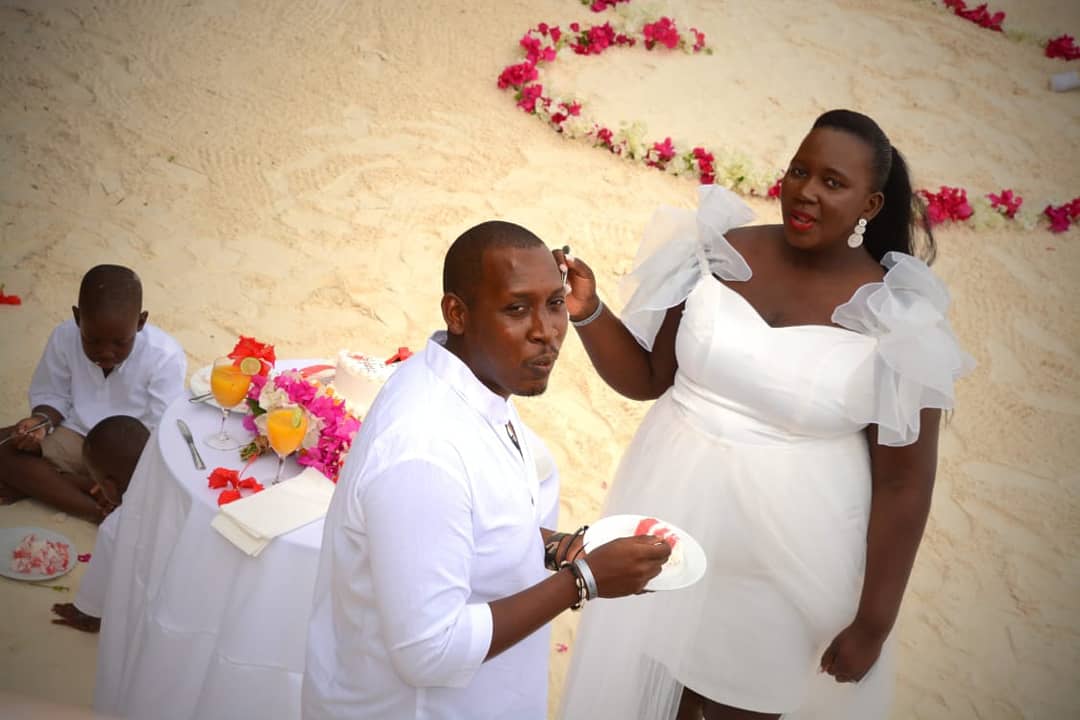 Gloria too is self-employed as the Executive Director of HILI Somalia, a non-governmental organization empowering women and girls in the horn of Africa.