By Maria Immaculate Owechi
Joyce Biira (23), a Dental Surgery Assistant at Pan Dental Surgery on Buganda road faced some set-back when she introduced  Shafic Senabulya (29), CEO of Lane Production as her chosen partner.
The couple shared their love story and how they managed to organise a lovely civil ceremony;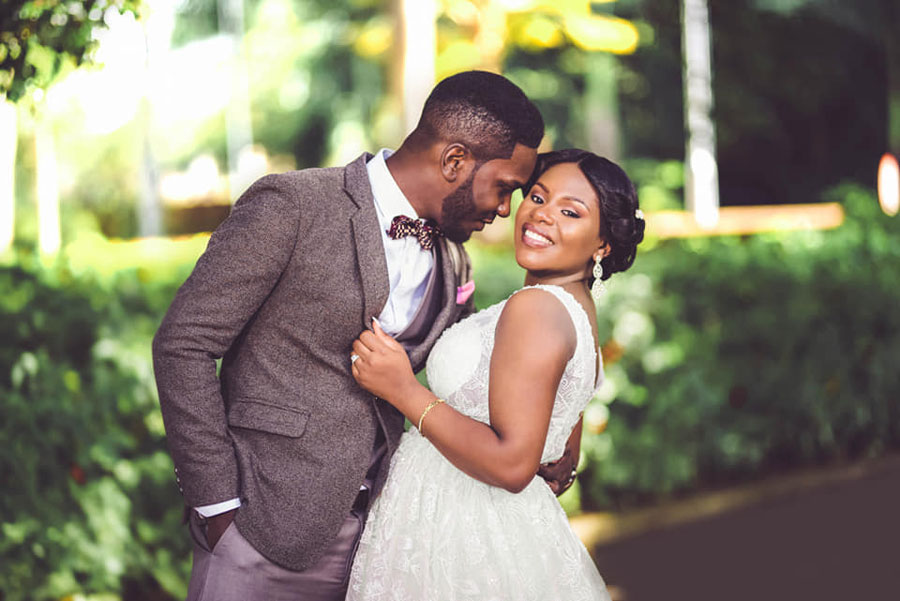 When and how did you meet?
Senabulya: It was on May 2, 2018, when I had gone to shoot a documentary for her workplace. I was struck by her beauty as she bypassed us. Immediately, I convinced one of her workmates to assist me with her phone number.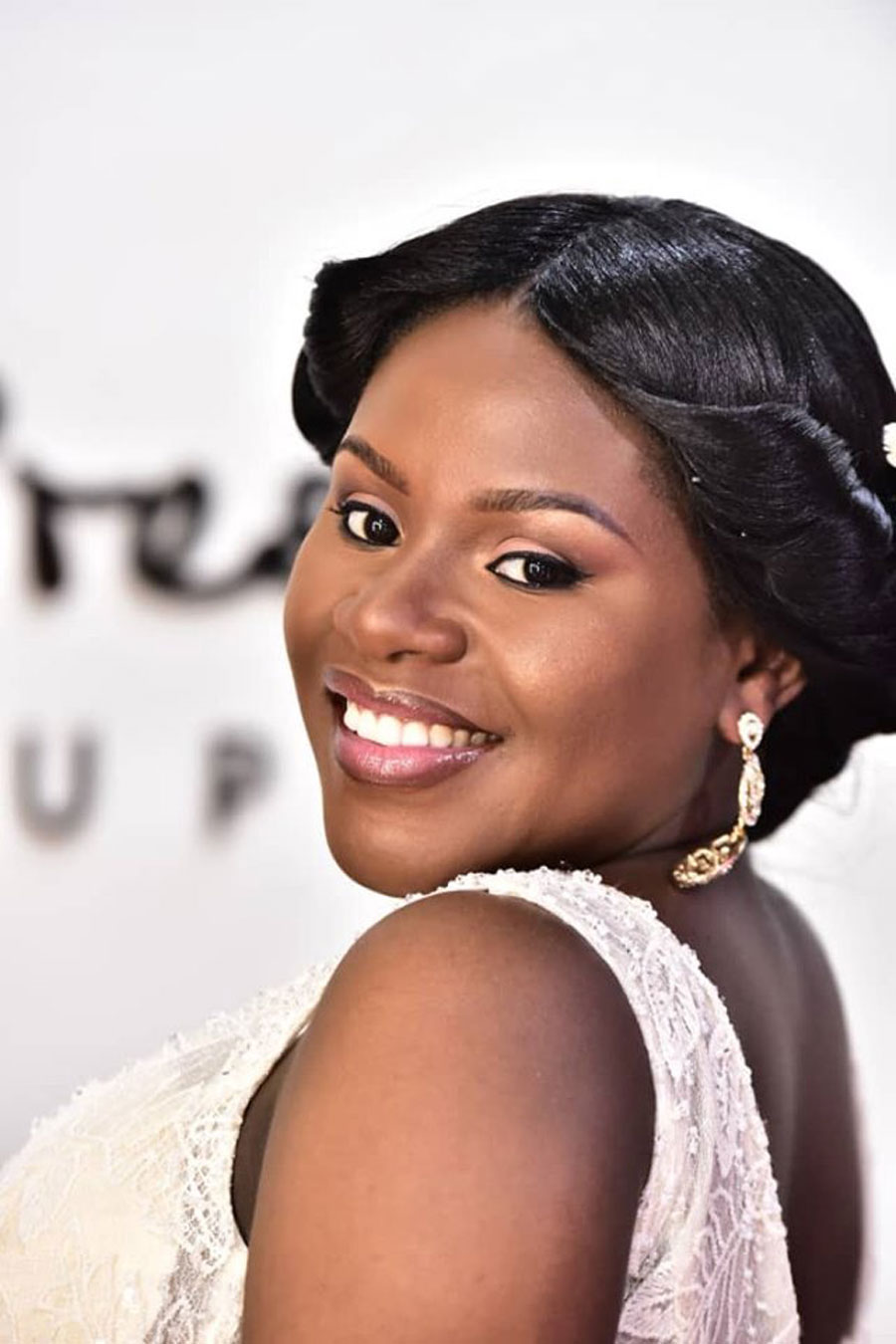 Later that evening after the shoot, I texted her with a simple hello but withheld the name of the person who gave me her number until the next morning when I gathered the courage to send a Whatsapp message asking to take her out for a comedy show at Uganda Manufacturers Association (UMA) showgrounds, Lugogo.
Biira agreed to come with me, but when we reached, the entrance was packed with a lot of people forcing us to access the venue through the back of a tent. I was a bit embarrassed because we had used a tactic for people who do not want to pay. Remember you are trying to impress someone you love and such a small thing can turn them off.
Surprisingly, she did not mind the incident saying we had nothing to worry about if we are not caught. I ended up loving her the more because I got to discover she is down to earth, understanding and an easy person to have around.
What attracted you to him?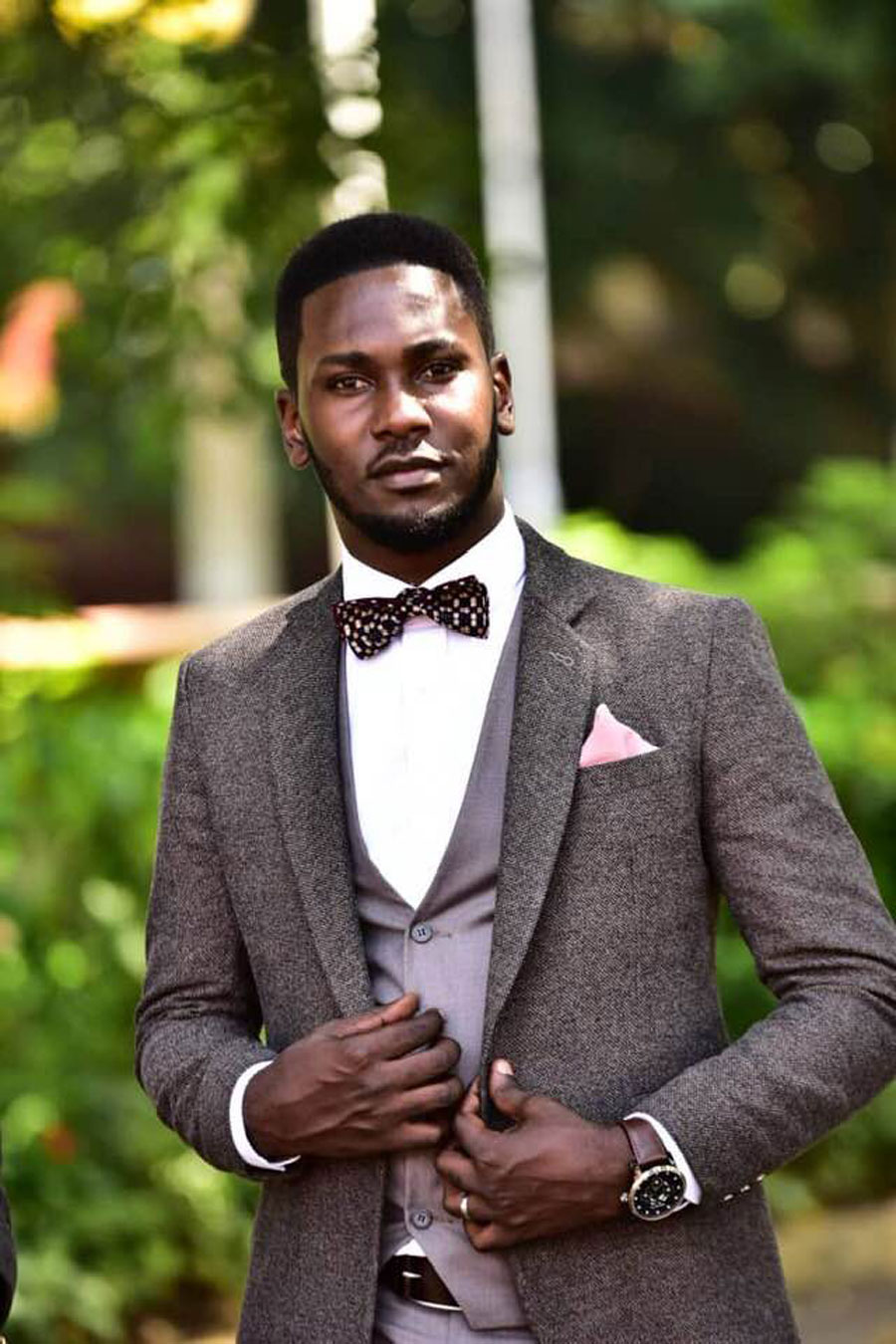 Biira: I got attracted to him after a month when I noticed he had all the qualities I desired in my dream man. I liked the fact that he is tall, dark-skinned with well-shaped beards and above all loving, caring, and transparent.
When did you eventually start dating?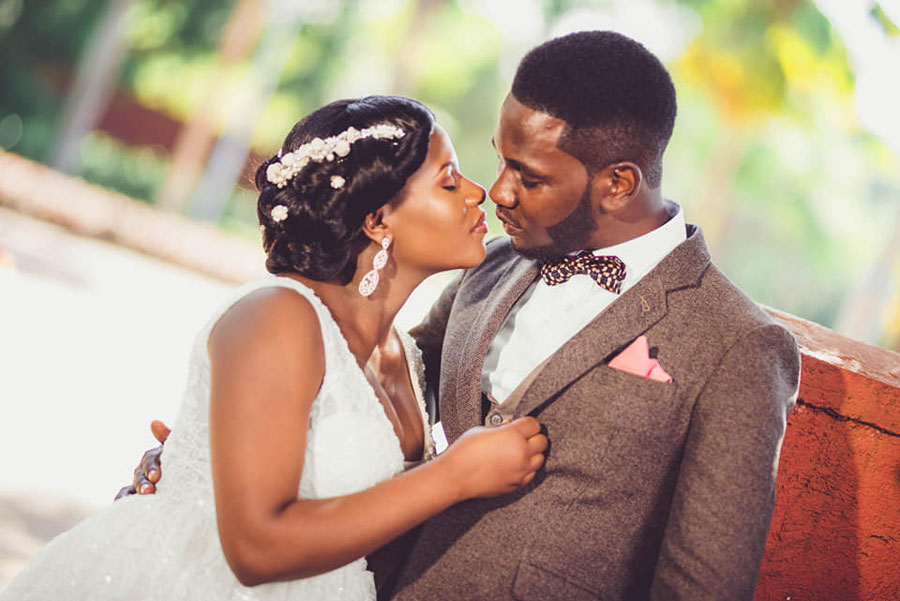 Senabulya: It was in December 2018 when I got the confidence to ask her to be my girlfriend. Biira first kept on tossing me until January 2019 when she accepted.
When did you decide to formalise the relationship?
Biira: March is when we decided to make our relationship official. It did not involve him getting on one knee with a ring as the trend is now. He just told me about his decision and suggested we start meeting each other's family.
In the second week of that month, my fiancé paid a visit to my aunt's home in Kiwatule. He carried a few presents to speak to my aunt who would carry on the message to my family members.
What happened next?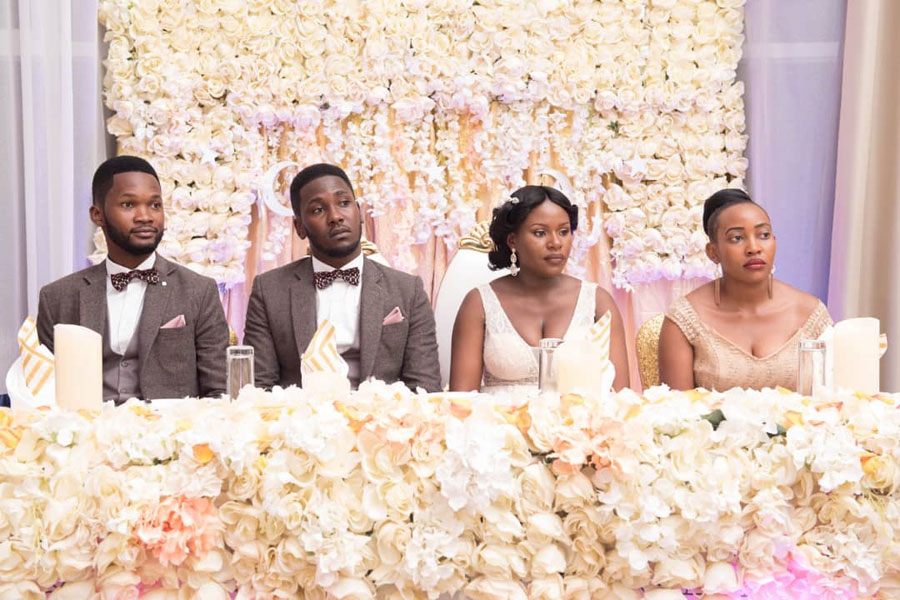 Senabulya: In the month of April, I traveled to Kasese to meet her family members. I was accompanied by four people. Her family hesitated to accept me because I am Muslim and she is Anglican. However, after intense negotiations, we agreed that she would stay Anglican and I Muslim, so we had a civil wedding.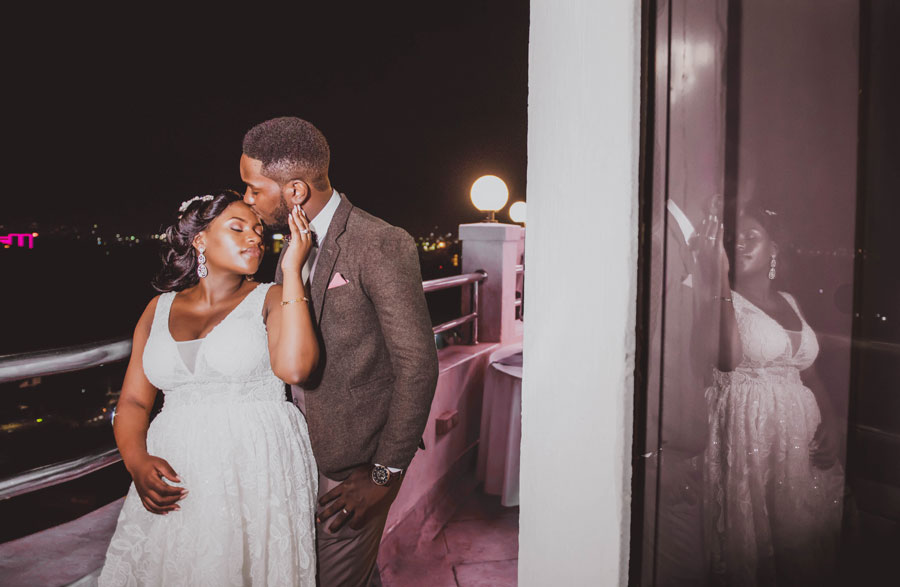 How did you prepare for the civil ceremony?
Senabulya: Preparing for the civil wedding was not challenging for both of us. I had a lawyer friend who prepared the marriage affidavit documents, there was no hustle bringing the needed LC 1 letters from our areas of residence, national identity cards and passport size photos.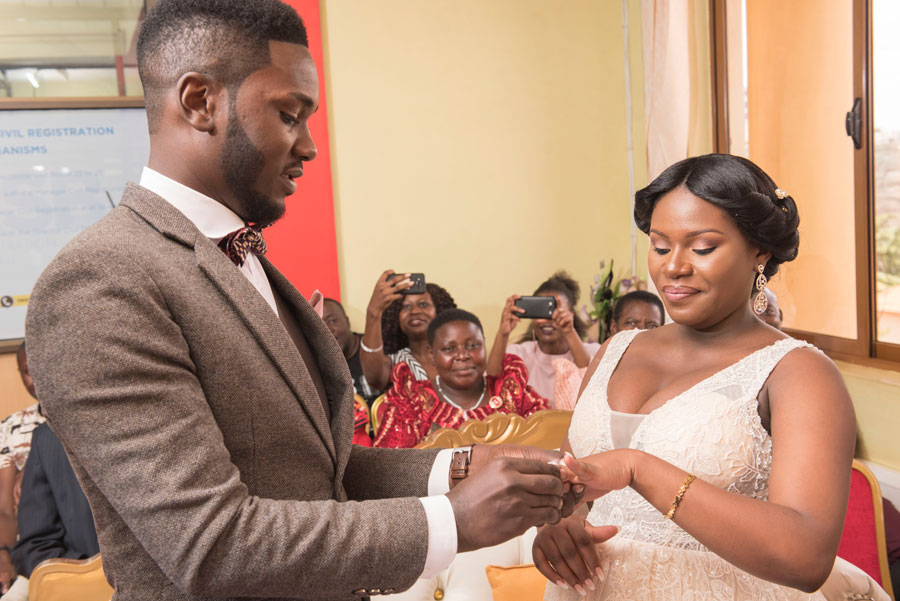 A month to the wedding date, we paid a fee of Shs260, 000 and filled in the notice of marriage before the registrar of marriages. After the 21 days elapsed we settled for Wednesday, July 17, 2019, because I was free on that day and my fiancée could easily get a day off from her workplace.
How did you raise funds for your wedding?
Both: We had our own savings which catered for the civil fees and our dress code.
Our reception was at the Golden Tulip Hotel, Kampala where we were given a hall for free after we agreed that all the invited guests would pay for their own dinner at Shs100, 000.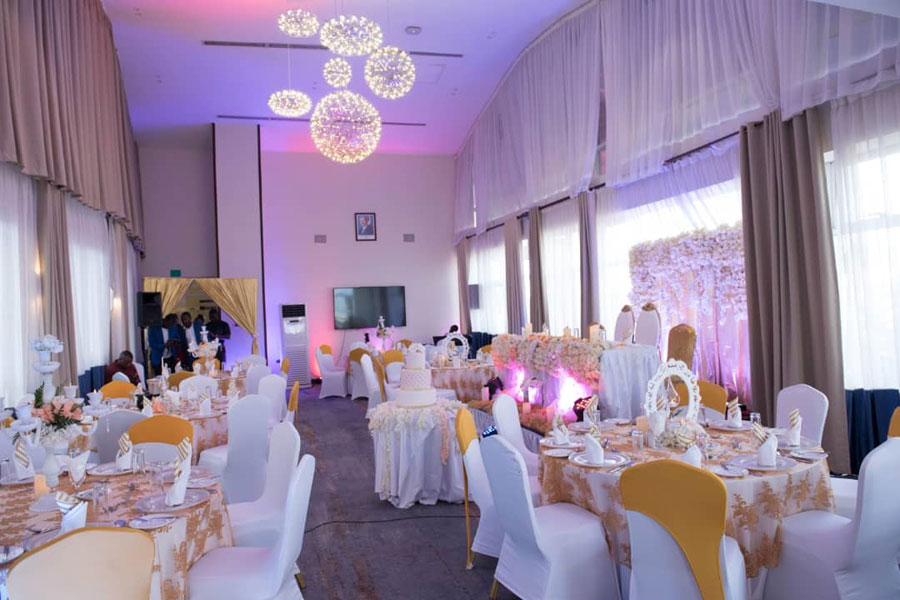 We also had an after-party for those who could not make it to the guest list at a place called De'Kabalaza on Bukoto Street. The owner is a good friend who offered the venue and two other friends chipped in to finance the goat roasting and drinks.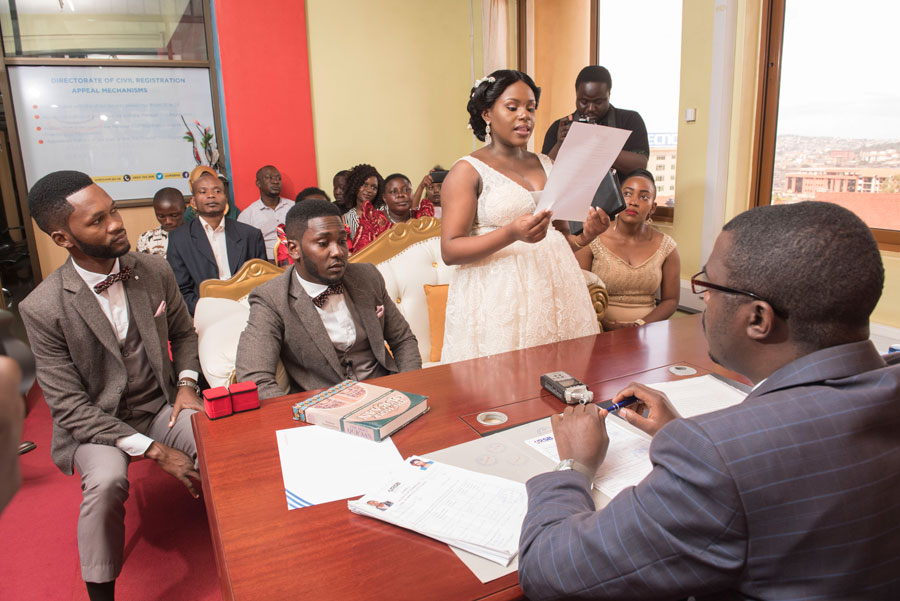 We arrived at the URSB offices at 11 am. By 11:30 am, the civil ceremony was done. We took some pictures and left at mid-day.  We went to the gardens for a photo-shot and arrived at the reception at 3 pm.  By 8 pm, the reception was done.  At 10 pm we went to the after-party at De' Kabalaza.
The other service providers like the videographer, photographer, and sound technician were all friends who just offered to take care of those details.
It was only the decorator that we outsourced at Shs1m to make the reception look lovely.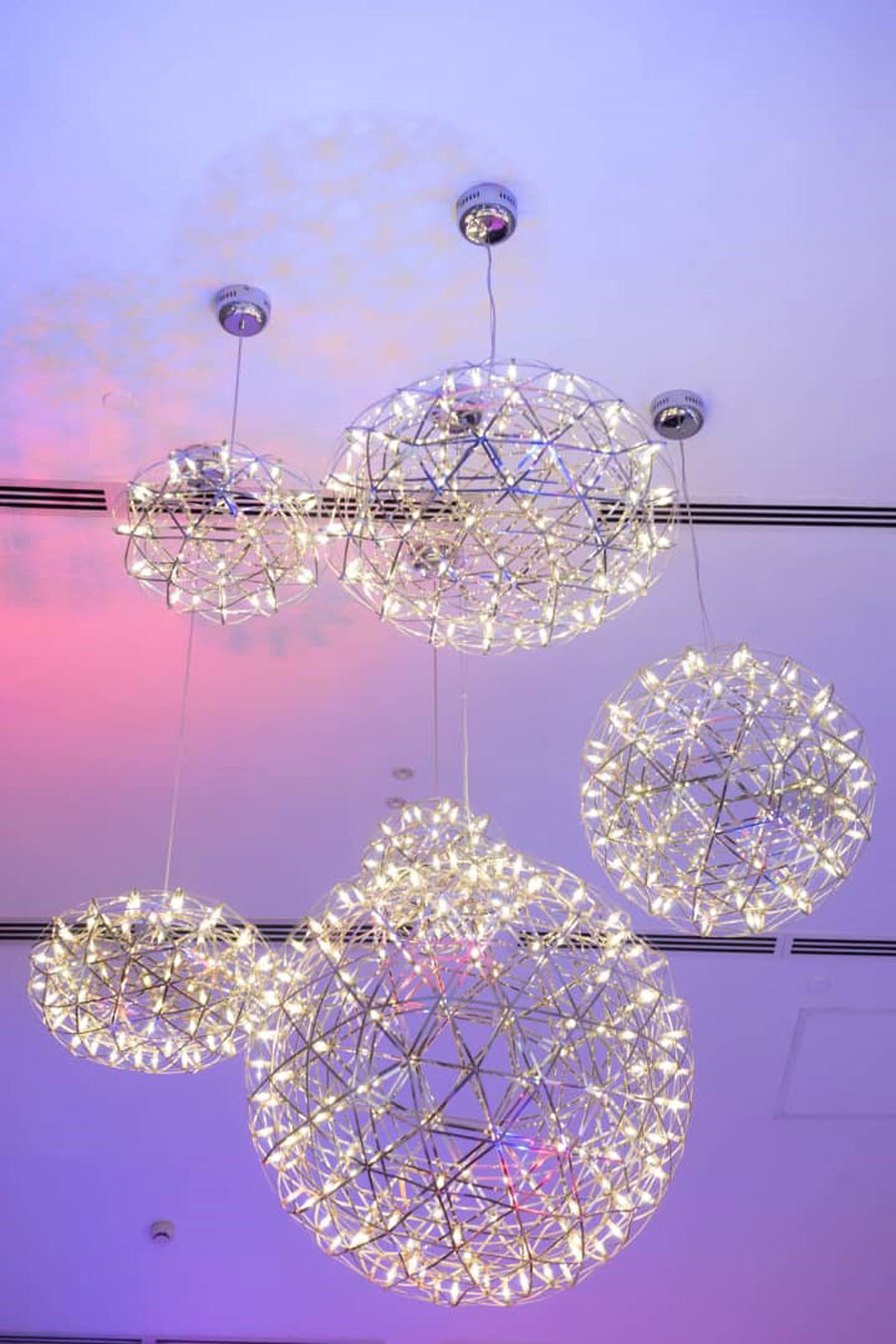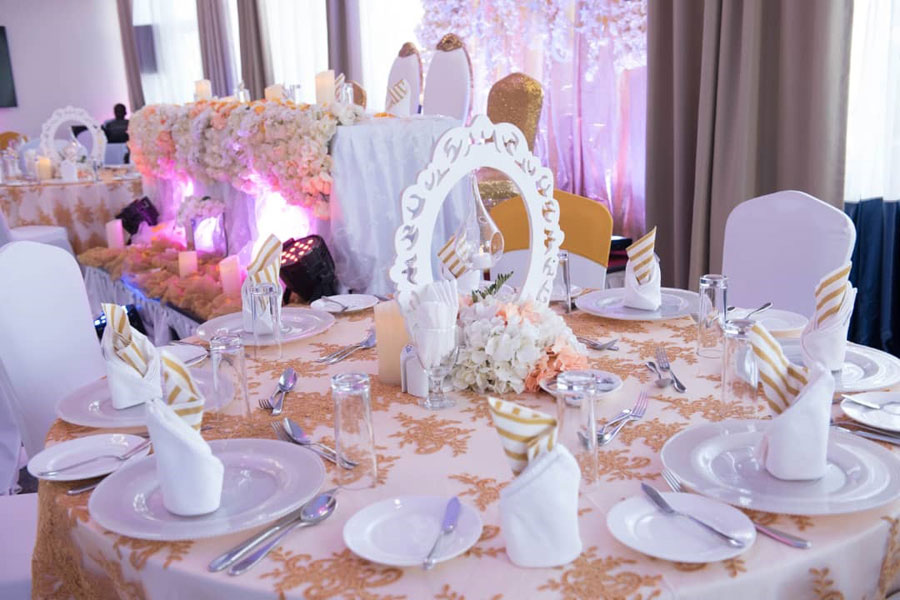 How many people did you invite for the reception?
Senabulya: We invited 50 people for the reception, 25 from each side.
Biira: Deciding what people to invite for the reception was challenging but we had to stick to our goal.
How was your entourage?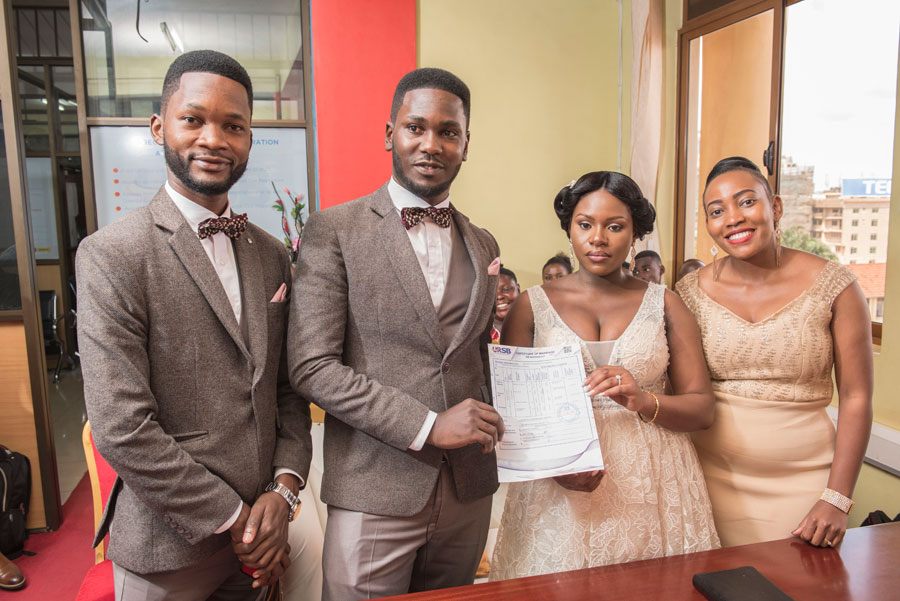 Senabulya: We only had a best man, Sharif Sseguya and the maid of honor, Anita Diamond.
Which stylists took care of your looks and what were the costs?
Senabulya: Our suits were designed by Otakan Designs, a Ugandan fashion label at Shs1.2m. My hairstyle was done by Hair by Ziwa.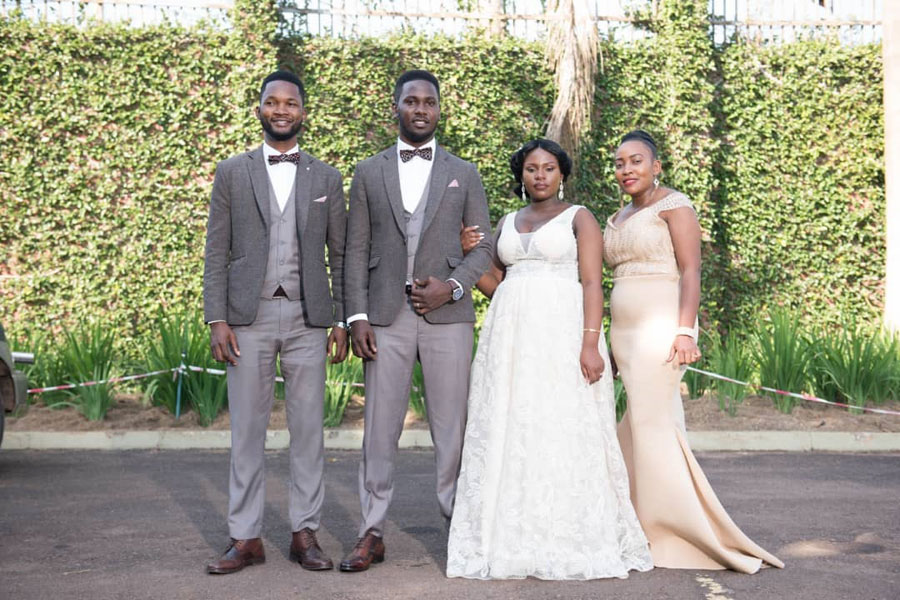 Biira: I hired my bridal gown at Shs500, 000 from Visma Bridal Centre on Charm Towers, Kampala road. It was really comfortable for my pregnant state so I saw no need of buying a changing dress for the reception.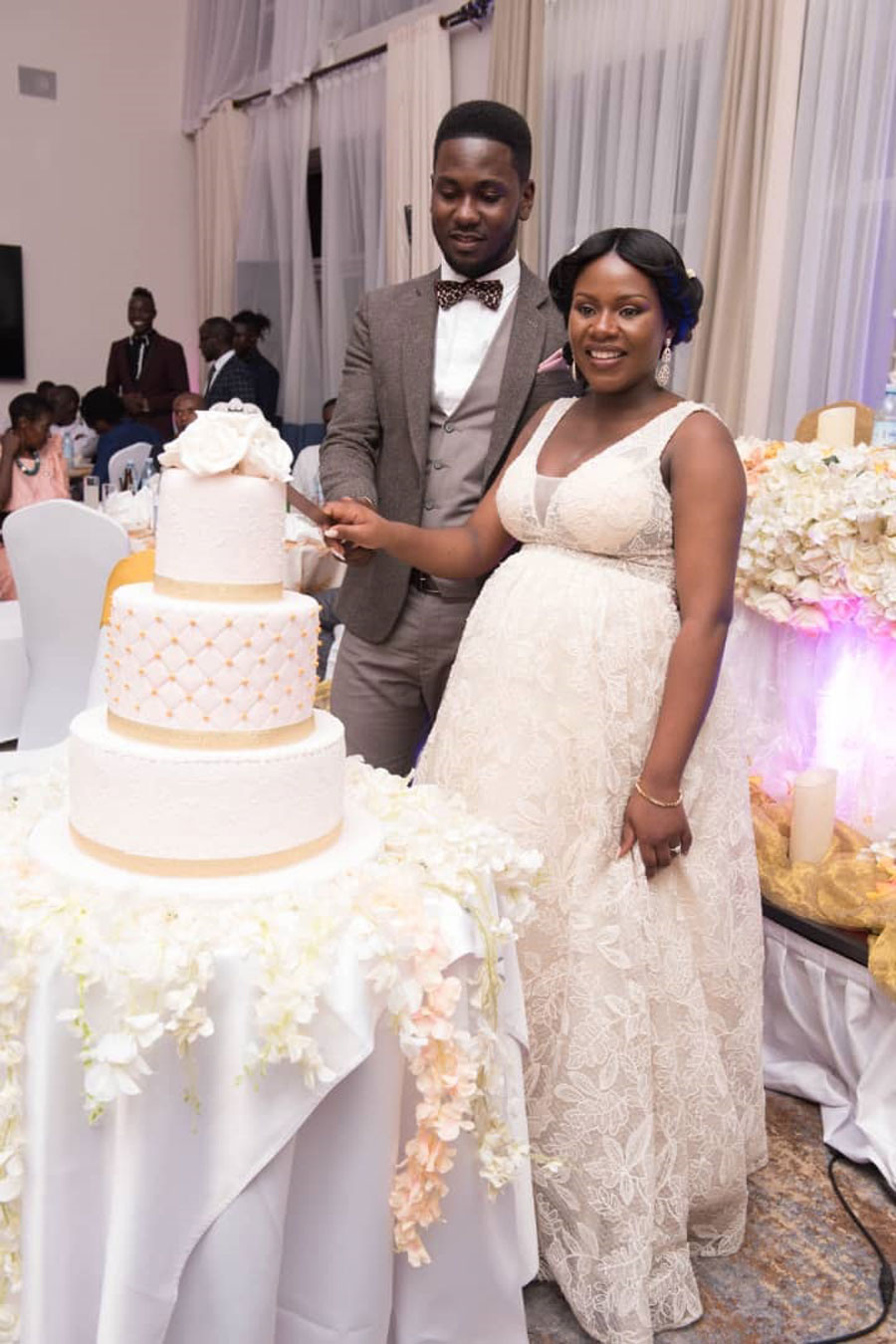 I went to a friend's salon called Mystique Golden Hair to style my hair at Shs200, 000.  Since I went for simple Make-up, Faythpresh Makeup Studio charged me Shs100, 000.
How many tiers was your cake?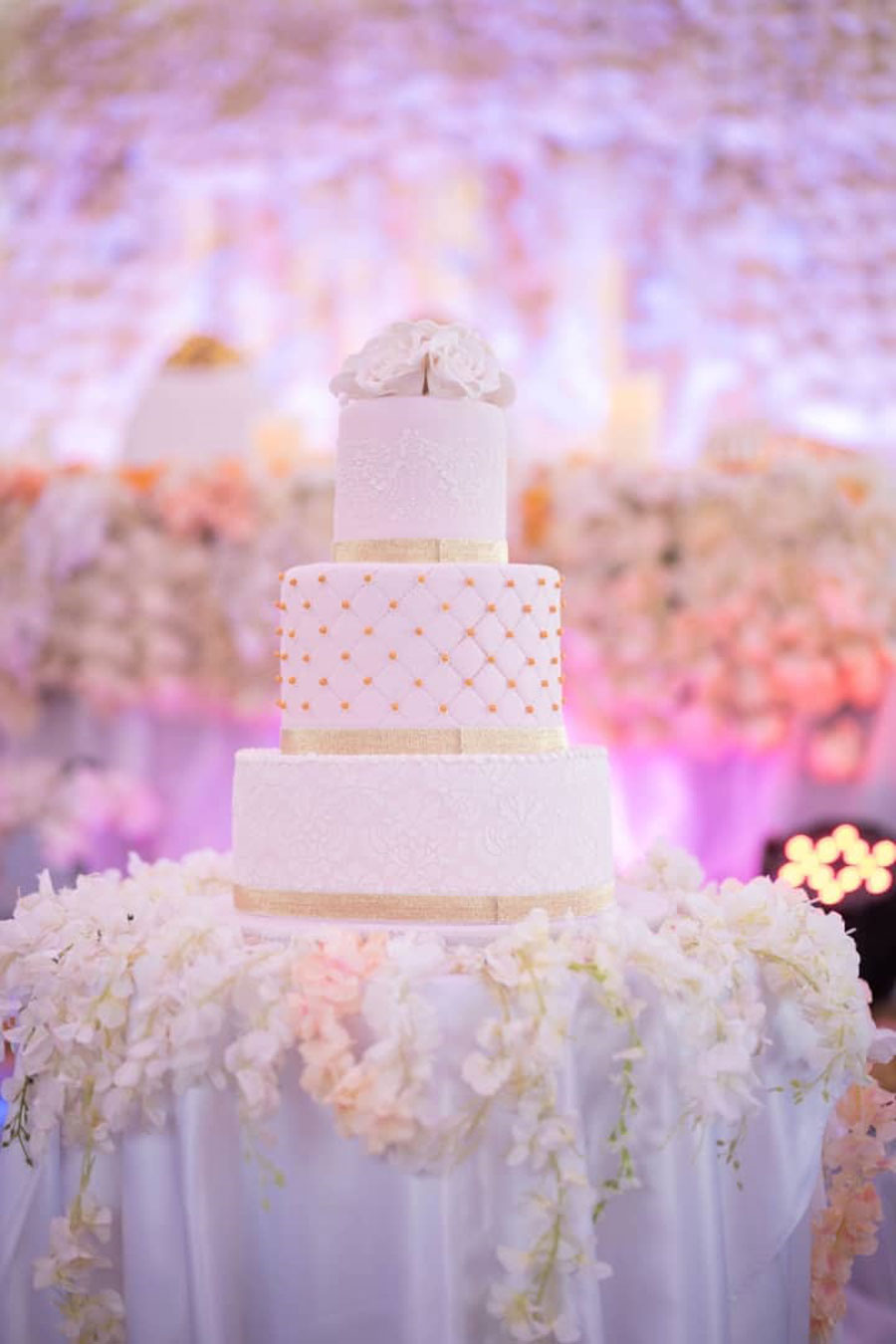 Senabulya: We had three tiers made by Bake for Me Cakes at Shs350,000.
How much did the rings cost?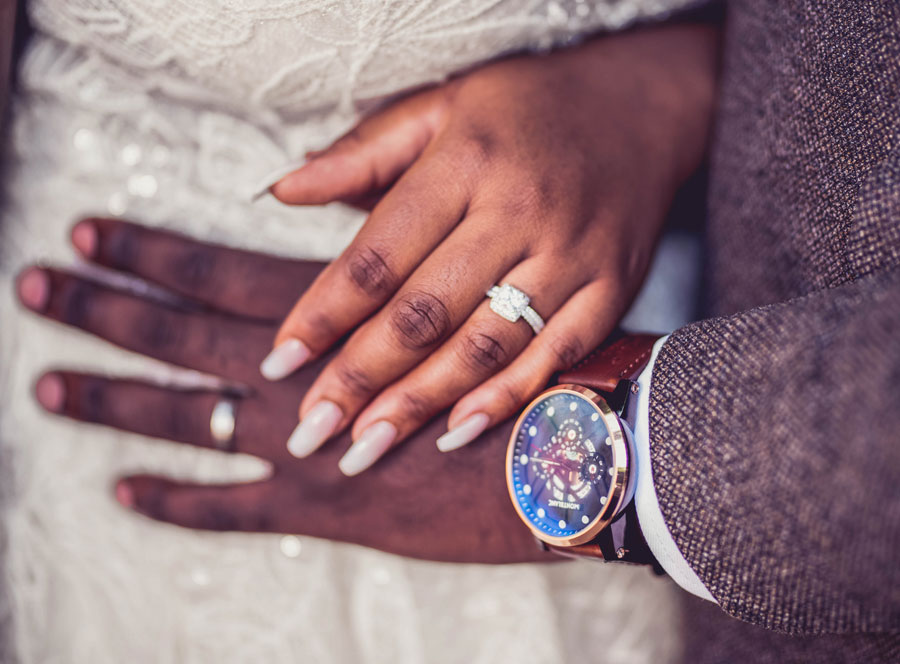 Biira: I chose a ring that could work as the engagement and wedding ring at Shs900, 000.
Senabulya: My ring cost Shs300, 000.
What is your best memory from the function?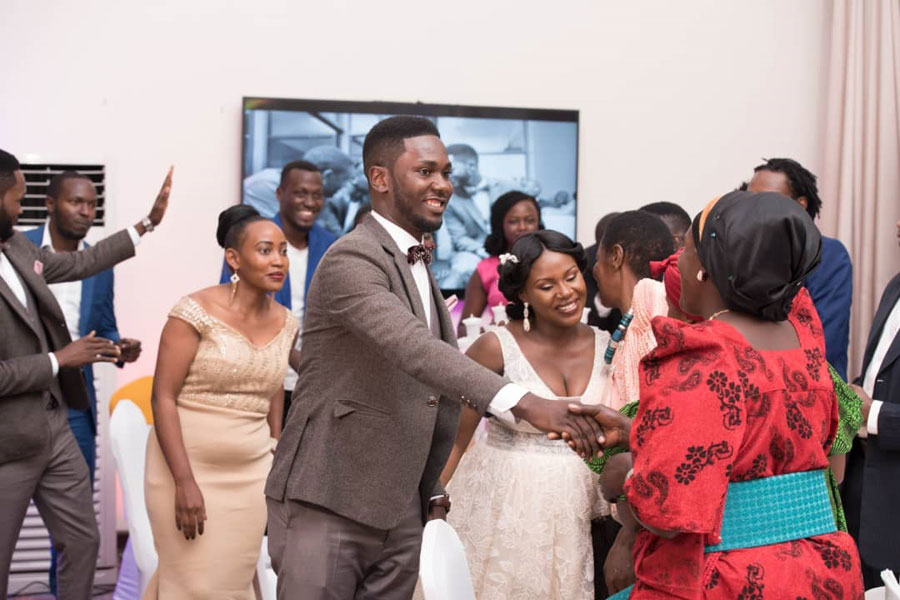 Biira: I loved the fact we had a reception where we knew all the guests and easily interacted with them.
Senabulya: Usually married couples ask for a special song to be played as they walk into the reception, but we decided to be unique by just entering our venue without a song. I felt nice just normally walking in to greet each of my guests. I even had the opportunity to take personal pictures with them.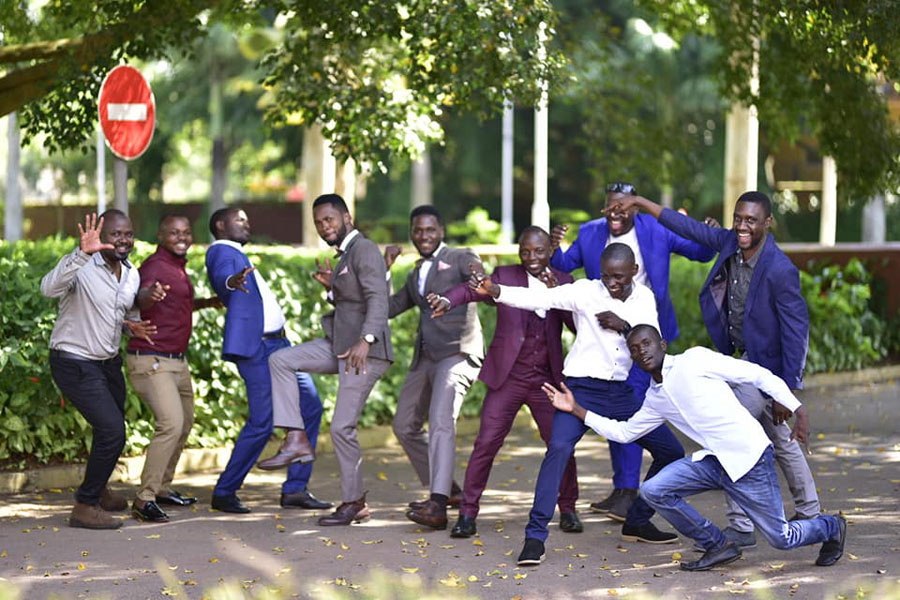 I also loved the time a sheikh and reverend were invited to pray and bless our union.
Did you go for honeymoon?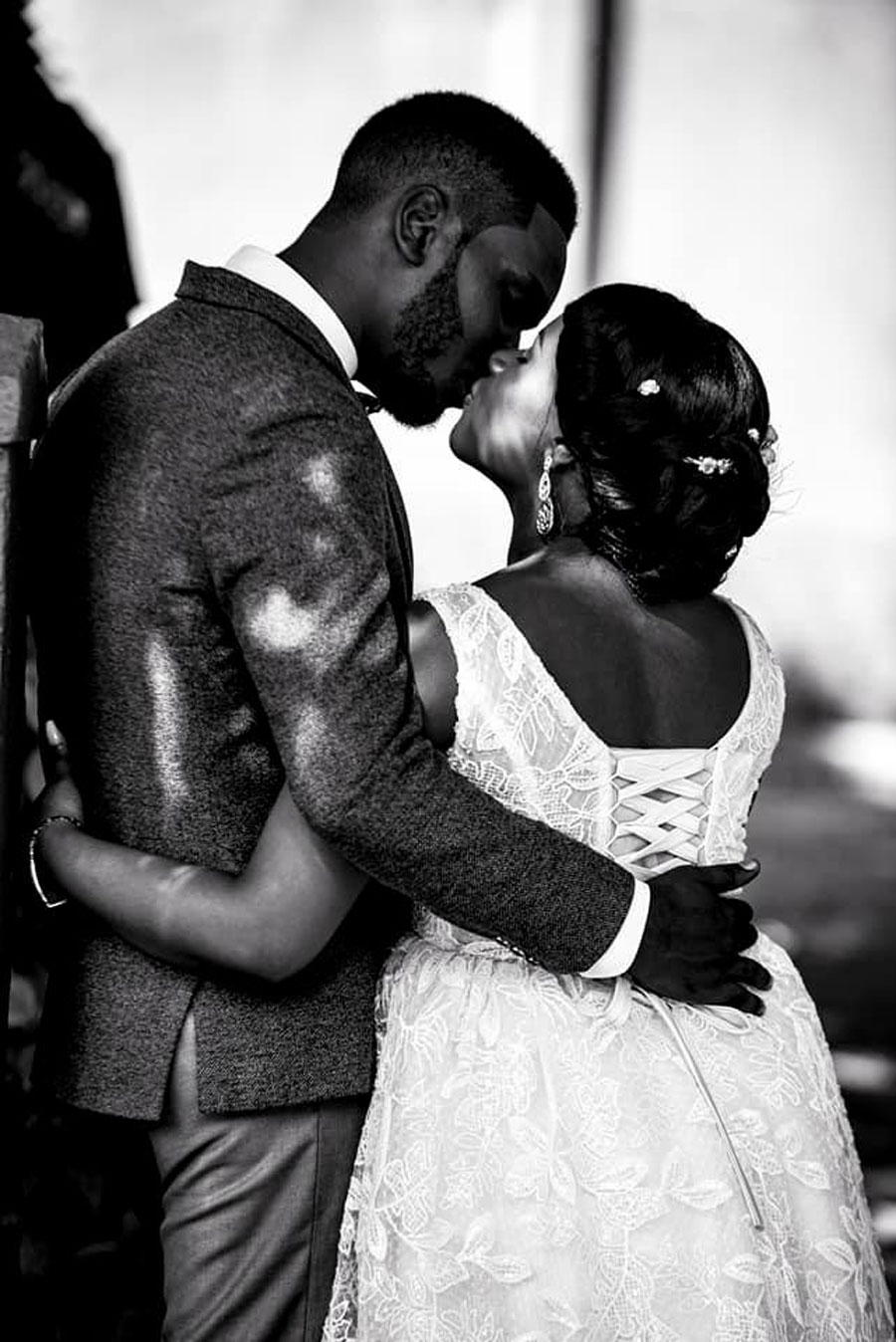 Senabulya: We could not go for a honeymoon because two days after the ceremony, I had to travel to Kitgum for work. We may have it next year in January when I am less busy.
What advice do you give to those intending to get married?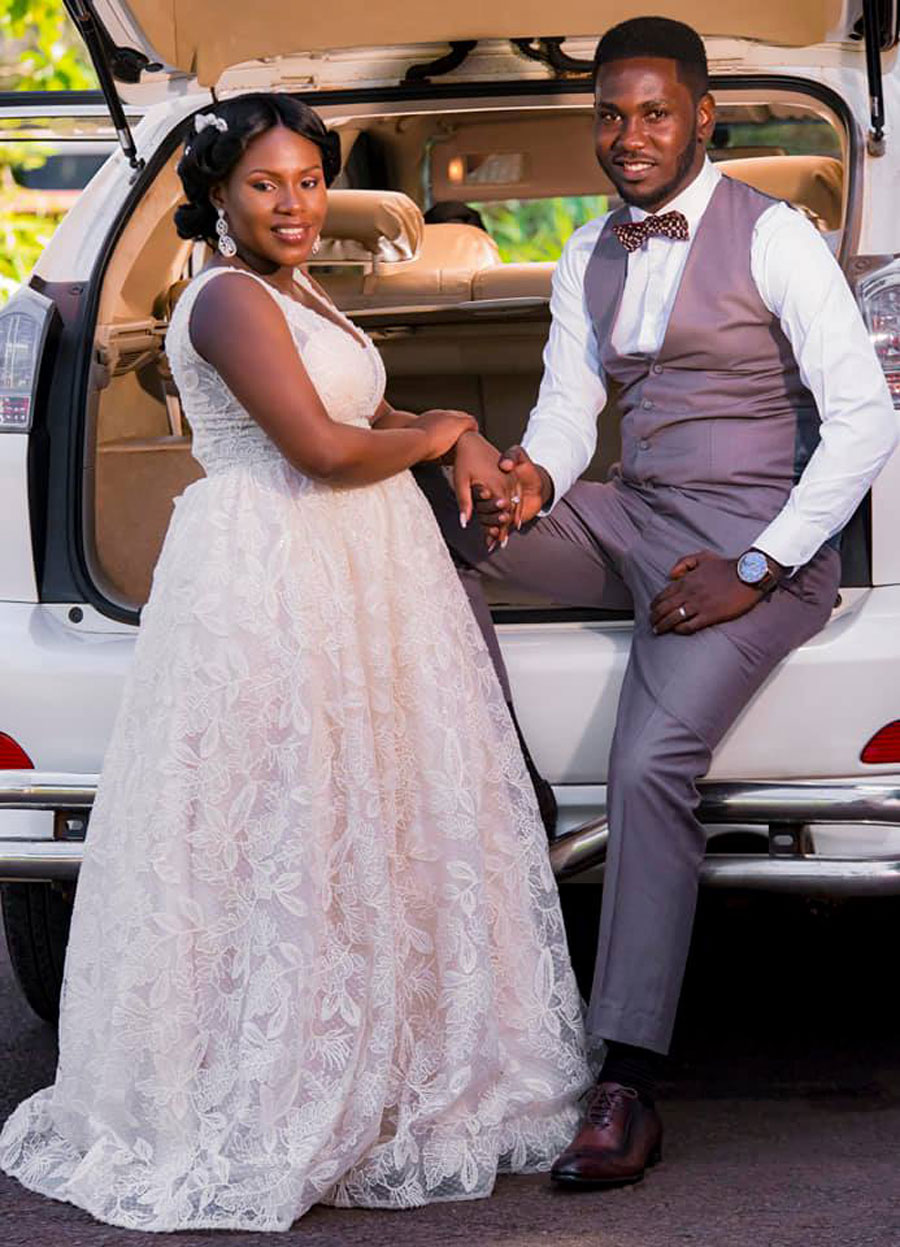 Senabulya: Get married to someone who is your friend and will stand by you in all situations. Even when we had challenges while preparing for our ceremony, she encouraged me that we shall pull through.
Biira: When you are ready and committed to your partner, no challenge will be able to separate the both of you.