Friday, the 26th of 2018 will go down in books as the day Siima Sabiti 'wedded' Bernard Mukasa, a city lawyer she had never set eyes on until the wedding day.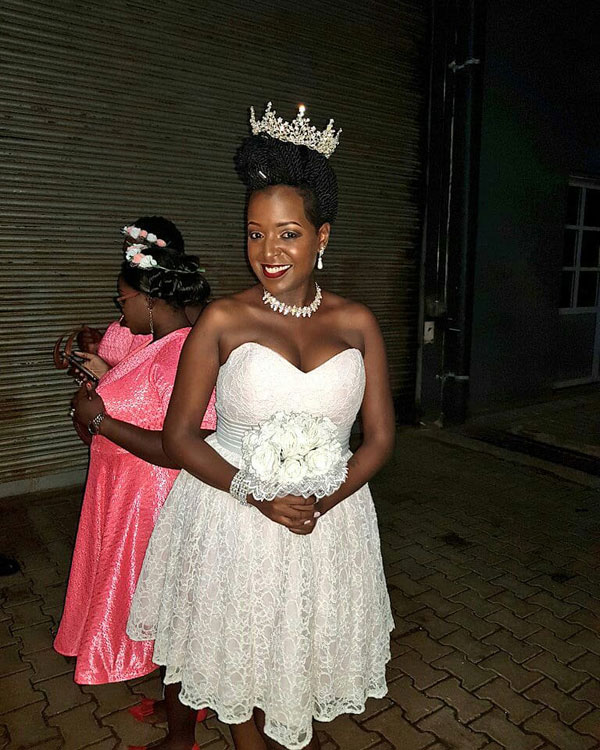 The couple who exchanged their vows at The Square Place, Kampala met through twitter replies about a week ago when the story of 32 year old Lulu Jemimah, the Ugandan girl who wedded herself to silence marriage pressure from her parents took the internet by storm. Lulu had her commitment to education other than marriage and she emphasized that although she would want to get married some day, it wasn't her time yet.
Bernard and Siima, who also related with such pressure from the society sympathised with her in their tweets. The Twitter community picked up on their banter when Siima jokingly told Bernard; " Why don't we get married?" From that tweet, their 'wedding' was dubbed; #TheKabernzwedding. Many reputable companies offered their services if the wedding were to happen prompting Siima and Bernard to indeed say 'I Do' to each other in a mock wedding.
The wedding was done to help Lulu fundraise for her education at Oxford University. Entrance fee was Shs20,000 for early birds and Shs30,000 for late comers.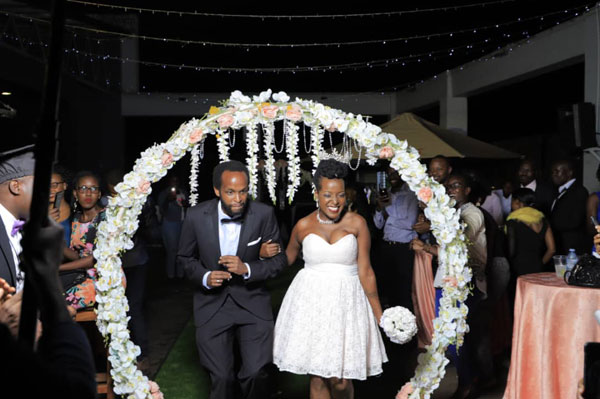 Everything was an imitation of a real wedding from the cake (they had three), décor, bridesmaids and groomsmen, to the food and entertainment. Rudende, Siima's long time co-host on radio delivered the 'sermon.' There were performances from Kenneth Mugabi, known for his song Kibun'omu and Comedian Daniel Omara among others.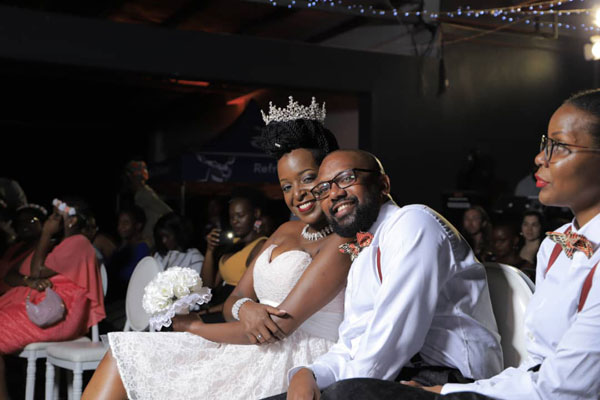 Siima told Soft Power that she related with Lulu because just like her, she has had a lot of success in her career and life in general but mostly all people do is question why she doesn't get married and have children.
Bernard advised Ugandans facing pressure to get married saying; "People should be left to grow relationships and finally get married," adding "Everything comes natural. I want to get married some day but for the right reasons. It's not about a time table like finish school, get a job, get a wife."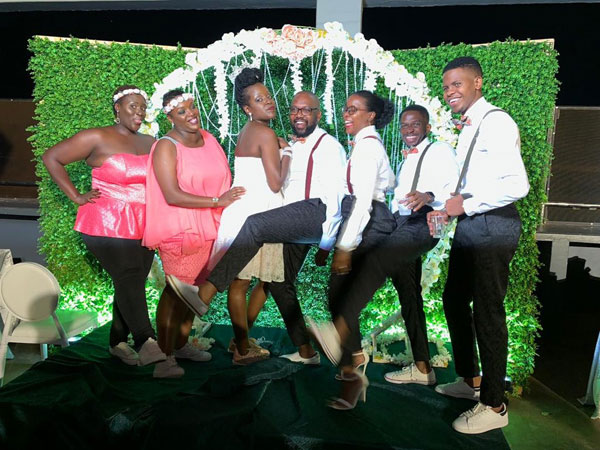 Highlights of their vows are;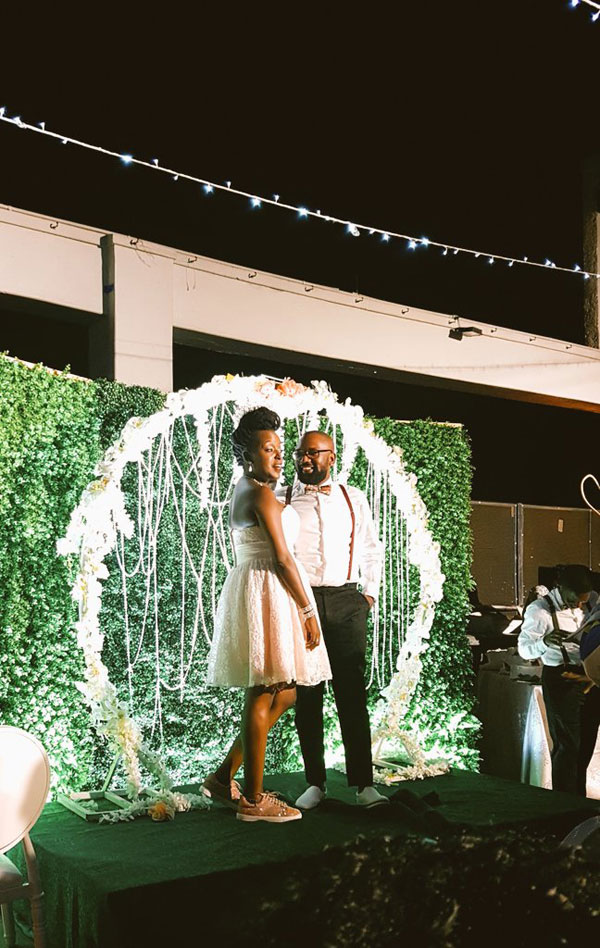 "I promise to keep my beard game strong. I promise to retweet and like even when its hard.  Even when she [Siima] is going on about Idris Elba. [Siima's American Movie-star crush]," Bernard vowed.
Siima then told the groom; "I vow to always retweet you, when you make sense, recommend Shea butter treatment for your beard, to graciously overlook at the fact that you are an Arsenal fan, until OTT does us apart."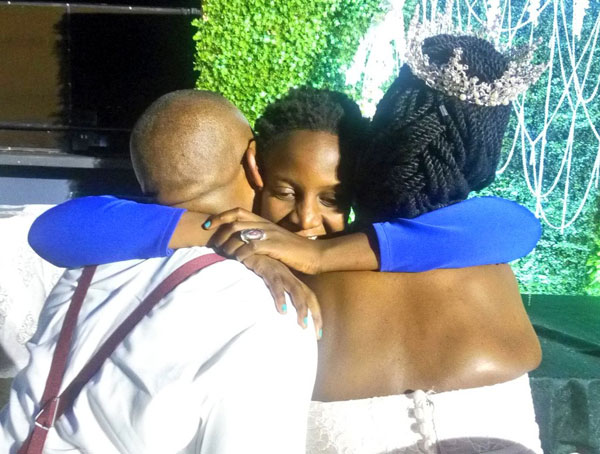 In her speech, Lulu was appreciative of whoever showed up for the event. She said that she was humbled that Ugandans stood up for her both financially and emotionally.
So far, out of $10,197 (Shs 40million), $7200 (Shs 28million)  has been collected through her Go Fund me account. She has a balance of $3000 (about Shs 12million) left to complete her 2nd year at Oxford.
#AboutLastNight at the #TheKaBernzWedding
Siima showed y'all how to walk down the isle
With flare ?? pic.twitter.com/pFVungZAZy

— TravelNeza (@travelneza) October 27, 2018
Lulu confided that her dream is to teach writing at a University here in Uganda but to do that, she will have to finish school first.
"I want to get back here and teach Ugandans how to tell their stories. Not just creative writing. To do that, I need credibility as an academic," she told Soft Power.