By Maria Immaculate Owechi
In 2012, an argument arose when Anglican priests declared a ban on brides wearing strapless gowns that they deemed indecent, from marrying in their churches. Their argument was, most women were wearing low cut gowns that revealed too much skin.
Since then, a number of brides have been chased from church because they were deemed indecent, an embarrassment that one does not get over easily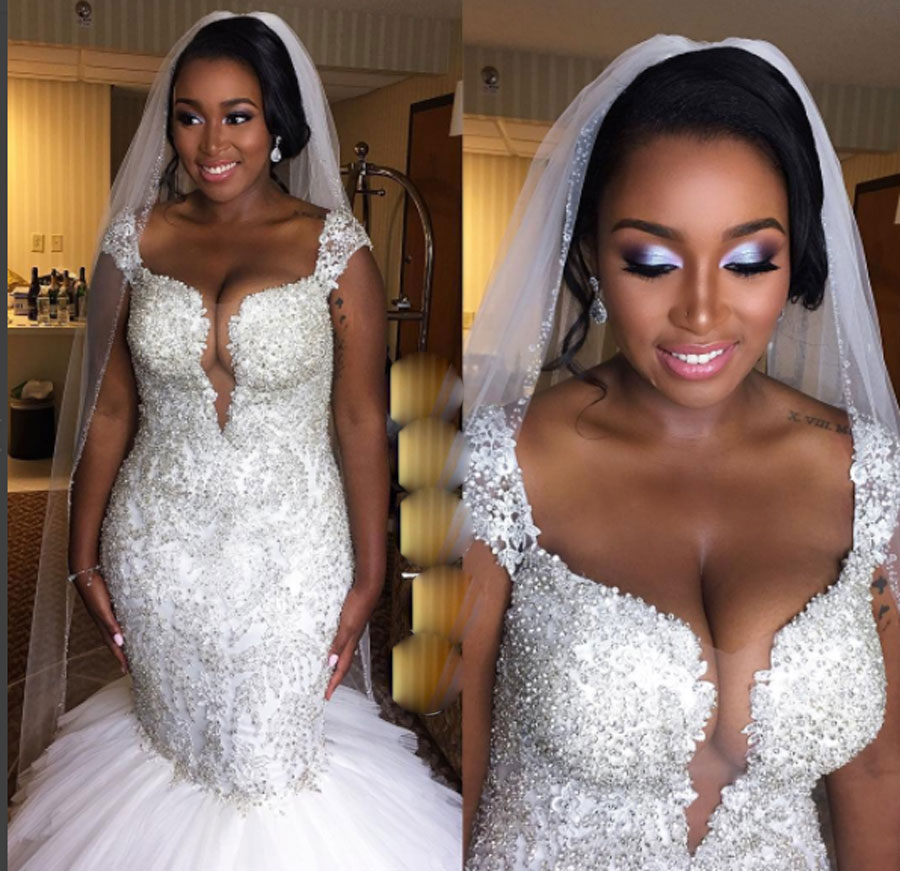 Anglican churches like All Saints Cathedral Kampala and St. Paul's Namirembe Cathedral have got a reputation of applying this ban in their churches.
Reverend Michael Mukhwana of All Saints Church confirms that this is true. He added that it is appropriate for the church to instill such measures because ever since the decision was taken, there has been an improvement in the way brides dress to church.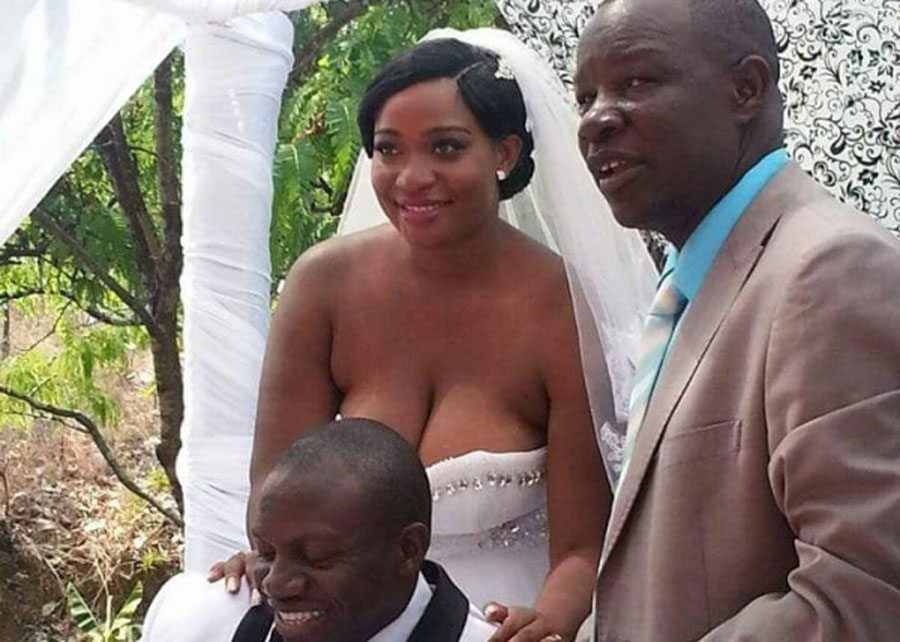 Reverend Mukhwana explains that when brides come to church revealing too much skin, they end up distracting those brothers who are weak in spirit and yet, her body is supposed to be seen only by the husband not the entire public.
"It is during premarital counselling sessions prior to the wedding where we counsel and advice couples on what the church expects of them," he adds.
Some Pentecostal churches also insist on their brides dressing decently and for the Muslim faith, it is a well-known rule that brides need to be covered from head to toe.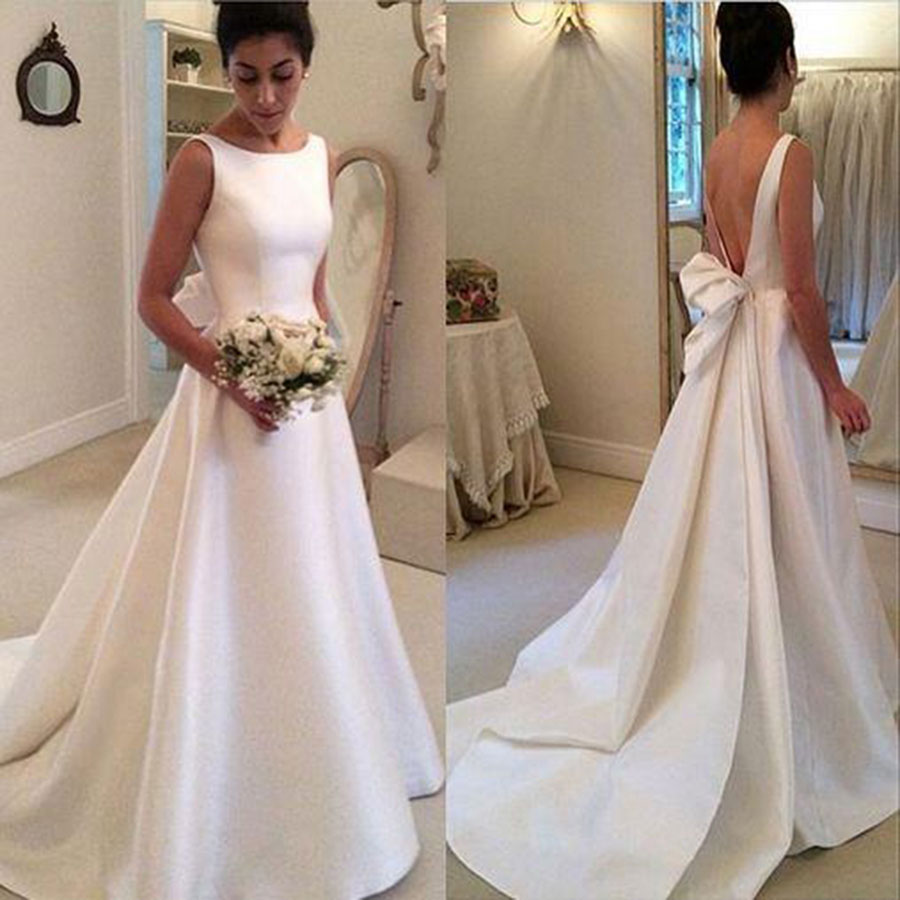 Today, it is trendy for most brides to wear body-hugging, strapless, bare back or plunging cleavage gowns.
In some cases, where the strapless or open style gowns are not carefully chosen for ample brides, they may at times fail to hold their ample breasts, flabby arms and bulges around the back.
An example that got people ranting on Facebook was when pictures taken during the 25th wedding anniversary celebrations of Pastor Robert and Jessica Kayanja, showed Ms Kayanja in an open dress that did not do justice to her upper body parts.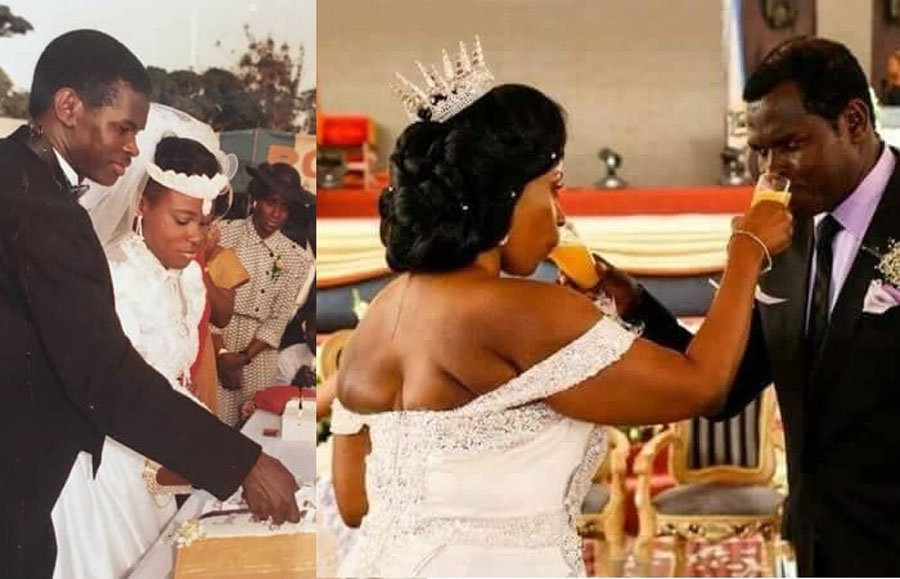 Because as the bride, your appearance will be the centre of attraction, experts recommend that caution needs to be taken when choosing the wedding dress.
Monica Najjuma, the manager of Nalu Couture located on Garden City mall, Kampala adds that decency is not only restricted to brides but also their bridesmaids.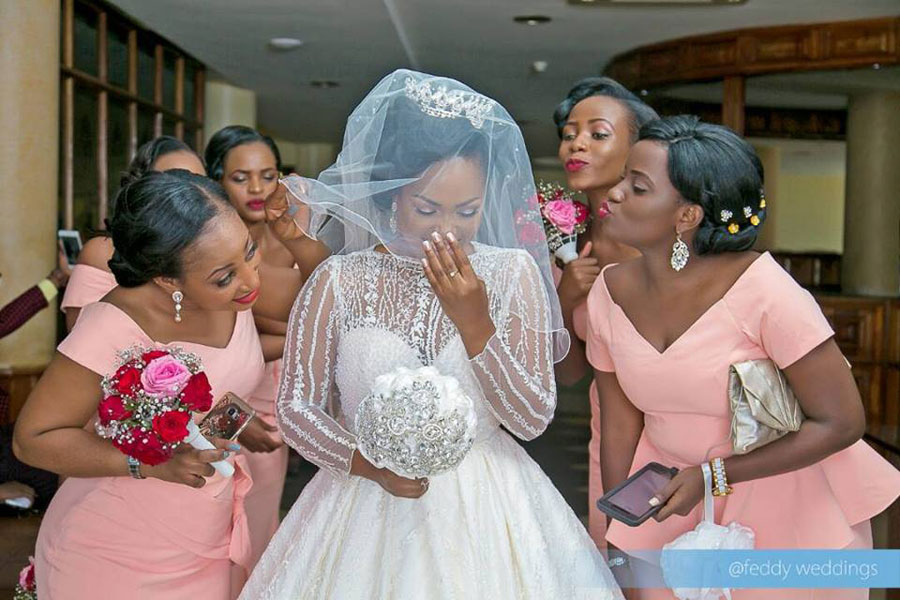 "A decent bride being accompanied by maids wearing short dresses still will drive the attention from all the wonderful things about your wedding to how indecent your attendants were before respectable guests. Which is not a good sign," she states.
The strapless or plunging neck gowns may be trendy, but this is not the only style out there that will make one look fashionable and stylish. Najjuma shares some decent stylish alternatives that are trendy.
Lace around the neck
Najjuma explains that a bride can have a neckline sewn with features of sheer fabric or lace along the top of a strapless gown.
Kate Middleton, the wife to Prince William of England, on her wedding in 2011 opted for this stunning style. It worked well as it is expected of royal brides to maintain a certain level of modesty.
This actually has become an iconic, trendy and common style among many brides today.
Cover up with a scarf
According, to Najjuma there are nice trendy scarfs in lace or embroidery called capelets which the bride may use to cover her top area during the church ceremony and which can be taken off during the reception.
She asks brides to consider scarfs as part of the dress code for the bridesmaids with dresses that have low cut designs.
Bolero coat
This stylish jacket, whose hemline just ends mid back, is most commonly worn over strapless dresses. It is favoured mostly by the older brides and can also be a style itself that adds beauty to your look especially if it is embellished or has sheer material. It can easily be removed during party time.
Consider wearing a floor length jacket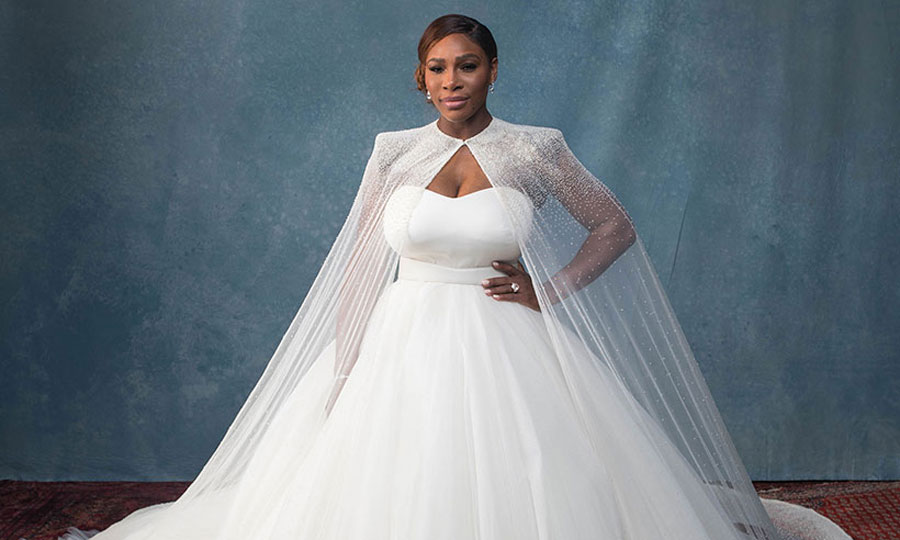 In this case, Najjuma says, a lace or sheer jacket without a lining can double as a train.
"It can be long-sleeved or three-quarter that fits at the shoulders and waist, secured with a bling clasp at the empire line, and allowed to flow all the way down into a train," she explains. She says that this style works best for fitted gowns and can be removed for the reception.
The neckline
Najjuma advises brides to select decent necklines with unique designs such as the following.
The boat neckline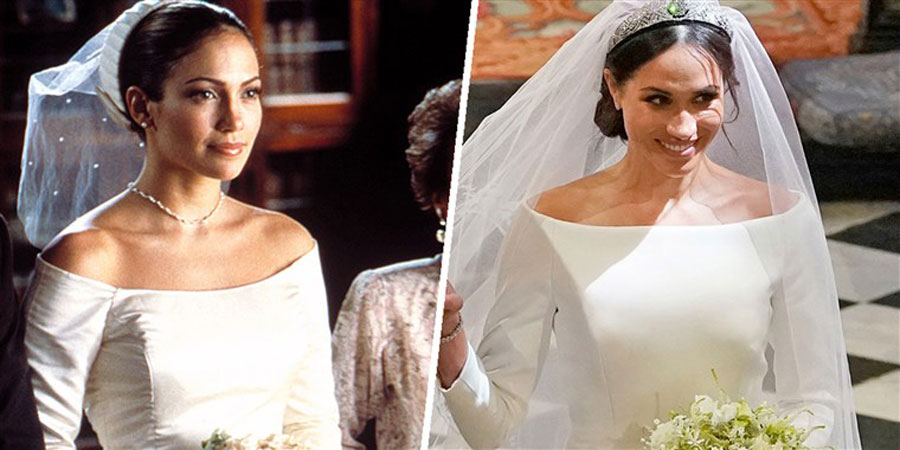 A boat neckline, also called a bateau is a wide neckline that runs horizontally, front and back, almost to the shoulder points, across the collarbone. It is a common design featured on sweaters, tops and in more elegant cocktail dresses.
Renowned radio and TV personality, Flavia Tumusiime looked adorable with this amazing neckline on her wedding day.
Square designed neckline
Just as its name states, this kind of neckline creates a square shape across the upper chest which is mostly seen on gowns featuring sleeves or straps. It is a common design and embellishments can be added to add an elegant look.
High neckline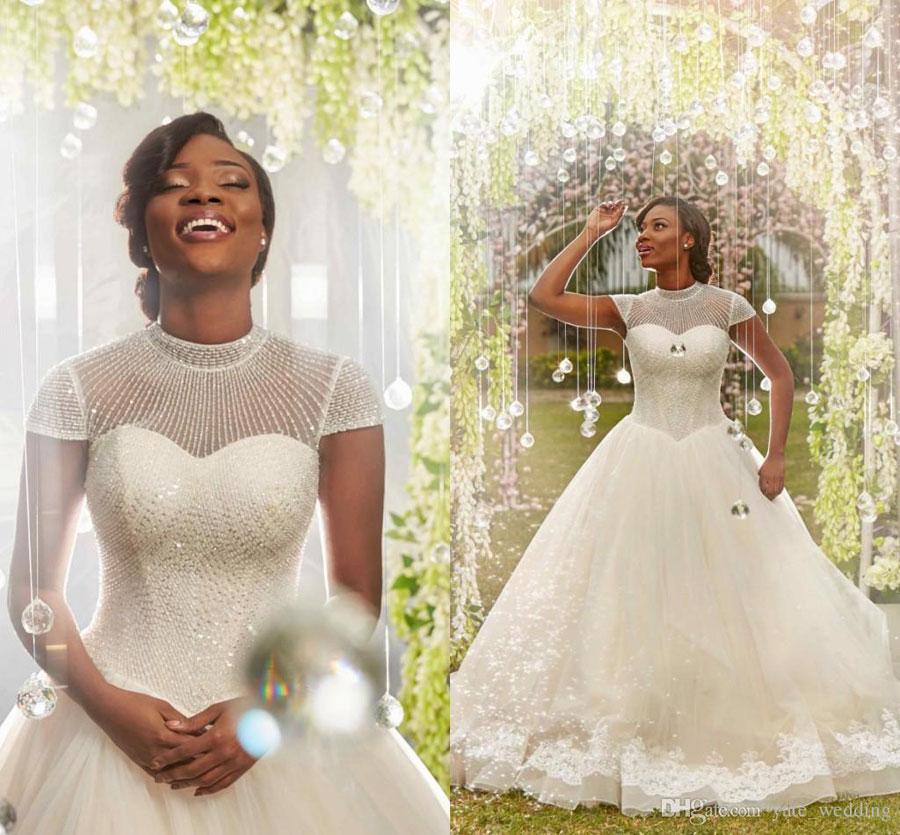 The advantage of a high neckline is not having to worry so much about wearing a necklace.  It is just about ensuring your hair is styled away from your face. If you want to wear jewellery, go for a statement necklace and it will instantly achieve a simple yet refined look.
Thick-clothed straps
There are options of wearing a gown with two thick clothed straps or one and the following are the latest styles.
One-shoulder strap
This trendy neckline also known as asymmetrical, features just one shoulder strap.
Najjuma advises that the bride should ensure it is a high version of the one shoulder strap that can cover the strapless boob area very well.
Detachable straps
She explains that these are straps that can easily be fixed onto a dress and removed when the need arises.
So, a bride can fix a pair for the religious ceremony and then easily remove them at the reception. These straps are also recommended as designs for the bridesmaids' dresses.
Long sleeves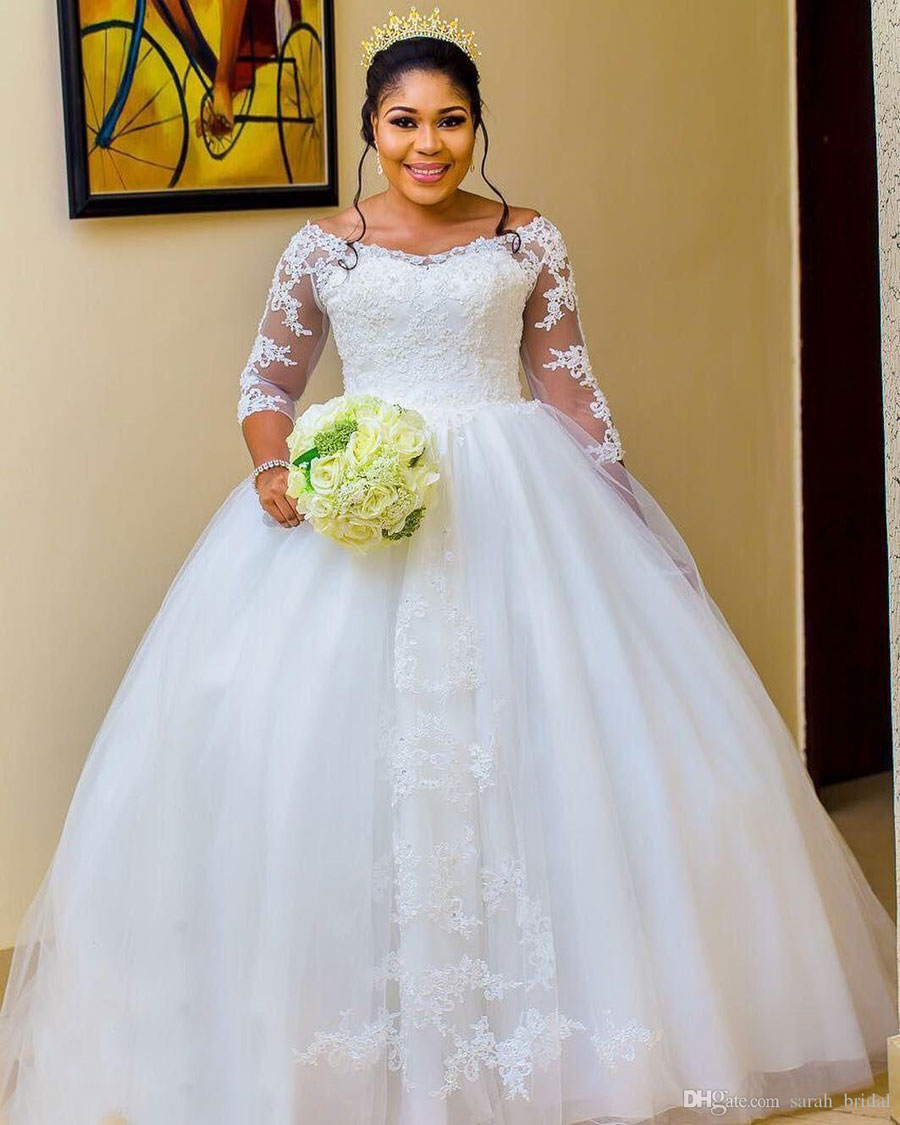 These are common among Muslim brides and Najjuma admits that this can be a boring look if it is left plain and so requires a little bit of drama added to it.
She explains that in most cases brides will have beautiful embroidery with a lot of bling, sparkly details and stones to spice up the look.
"And, the dress does not have to be white , other colours like gold, champagne, ivory can embraced to receive an exotic look in your long sleeved dress," she adds.
Najjuma also advises brides to fully utilise the internet in order to find out which latest designs are trending so as to have a variety to select from.