By Eve Muganga
You can fall for people you work with. Ask NTV's Flavia Tumusiime who recently introduced fellow journalist, Andrew Kabuura whom she was a source for on his Reeved Up show years back. Viola too can testify to the reality of falling in love with a source.
Viola Nabbanja, 24 a journalist at Spark TV introduced her spouse, Steve Fred Katamba Kimbugwe, 28 who works at Cadam Enterprises, a company that deals in selling cars located in Naguru to her parents in Kikooza, Mukono District on December 1, 2018.  The couple first met four years back and decided to take their relationship to the next level.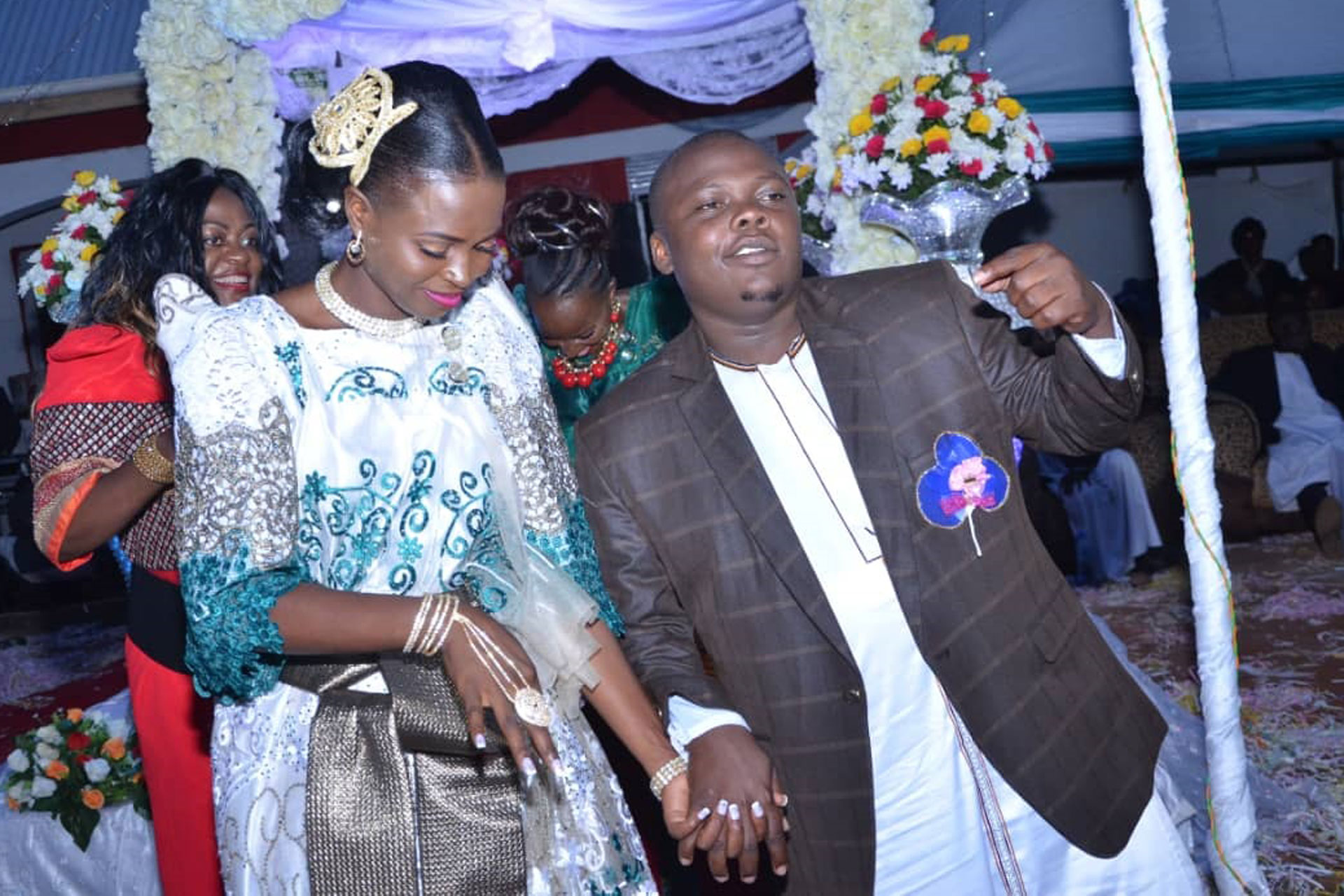 When and how did you meet?
Viola: (Laughs). Wabula you girl journalists want to know! He is the reason why I love being a journalist because it gives you a chance and opportunity to meet and associate with all sorts of people. I thank God he showed me the right person who won my heart unconditionally.
I met Steve in 2014 when I had gone to Naguru to work on a story. By that time, I hadn't joined Spark TV.  I was working with a Namanve based news agency. His company, Cadam had a party rewarding their best performing employees. He is the one who got me where to seat and from there, I interviewed him about the company. We exchanged numbers for possible news tips that could develop.  About a week later, he sent me a text asking me how I was. But I knew him as my news source and not anything beyond that because I already had a boyfriend. One day, he took me out and we had fun. Little did I know that he had developed feelings for me! That day, he said that he loved me. Immediately after saying it out, I changed my moods, became tough and walked away. I was angry because I considered him a friend and he knew I had someone.
How did you feel when Viola walked away from you?
Steve: Like they say "Happiness is like a butterfly; the more you chase it, the more it will elude you, but if you turn your attention to other things, it will come and sit softly on your shoulder." I had that in mind and thought that maybe I brought up the issue at the wrong time.  So, I didn't give up. I felt happy for although she had walked away, she went with the message.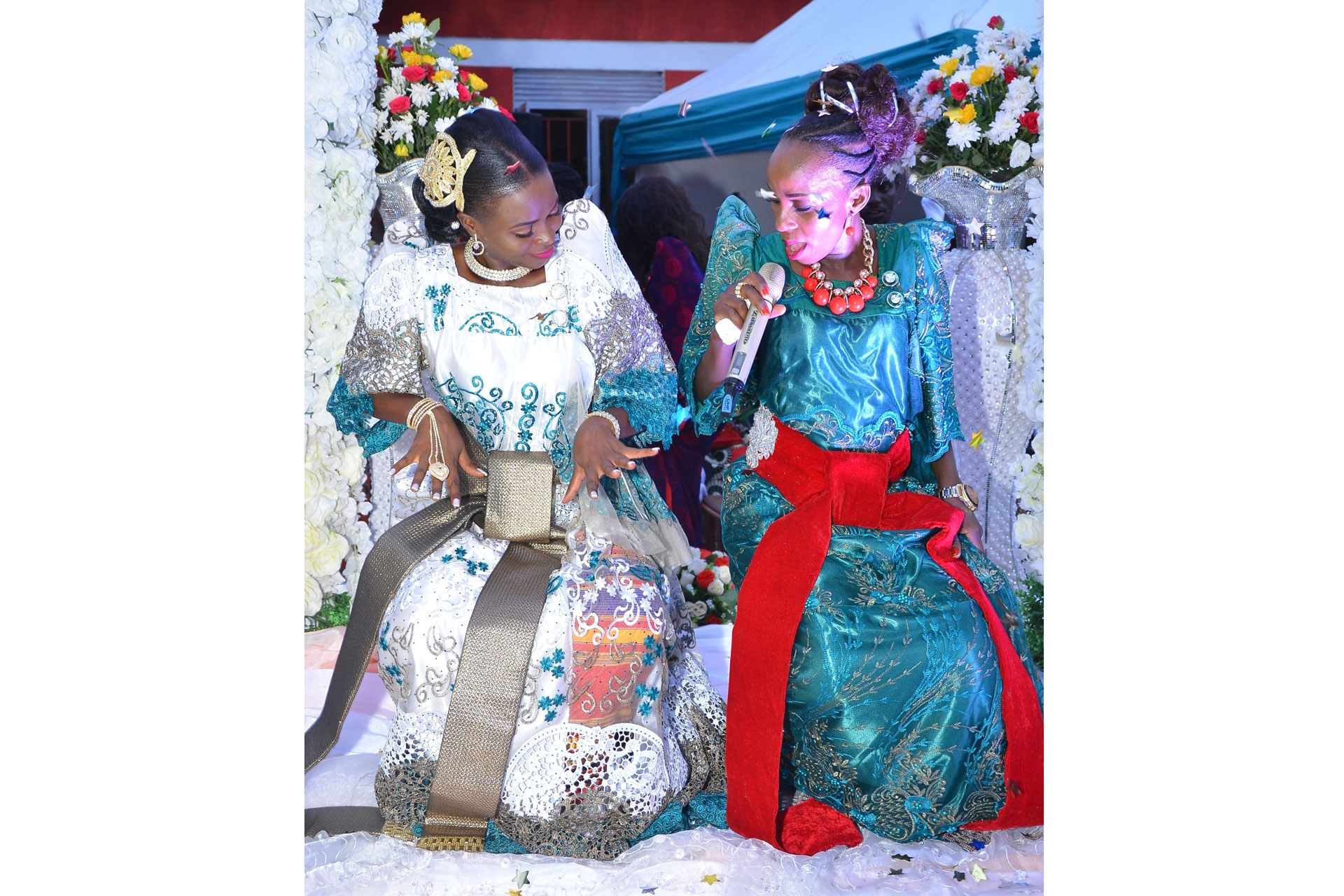 She hated me for some time and refused to pick up my texts for months after I said I loved her, until I tricked her. I gave a friend her number and he called her telling her there was an accident around Bweyogerere so she came rushing and on arriving, I was there.  At first she was bitter but I cooled her down and we talked until I put a smile back on her face.
When did you start getting along as a couple?
Steve: In the first place, she didn't like me and every time, she would talk about her boyfriend but because I knew what I wanted, I was ready to stick around.  As time passed we lost contact. When I met her again, she had given birth to a child but had separated from her boyfriend. From there I had to do everything in time, and on December 1, 2017, we had our initial visit (kukyala). When we slated the introduction date, her family was so happy and ready to receive me.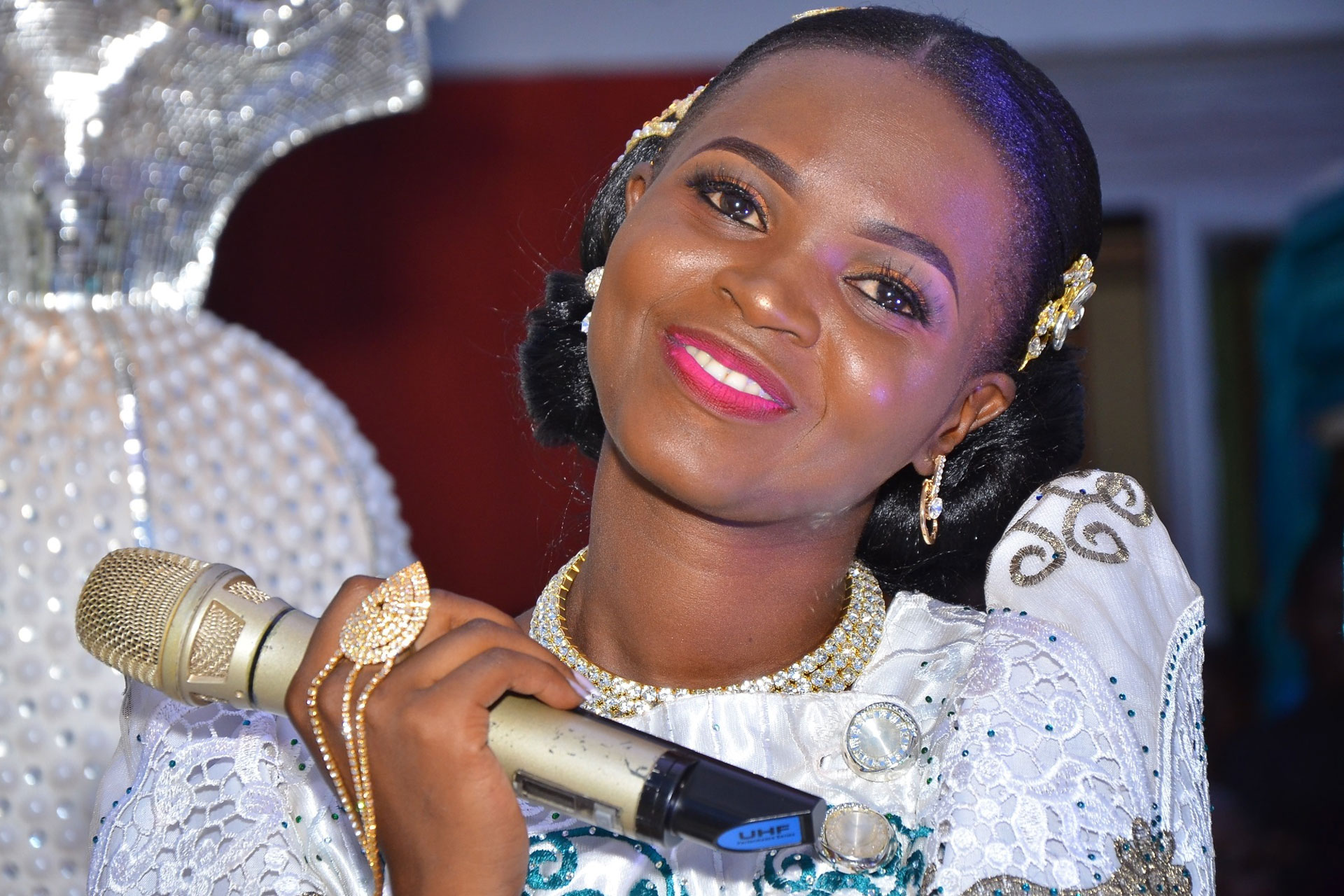 What did you take as bride price?
Viola's family had suggested that I take a flat screen as bride price (omutwalo) but then after, they gave me chance to choose what I thought was befitting and I ended up taking a dining table.
Viola: What do you love about each other?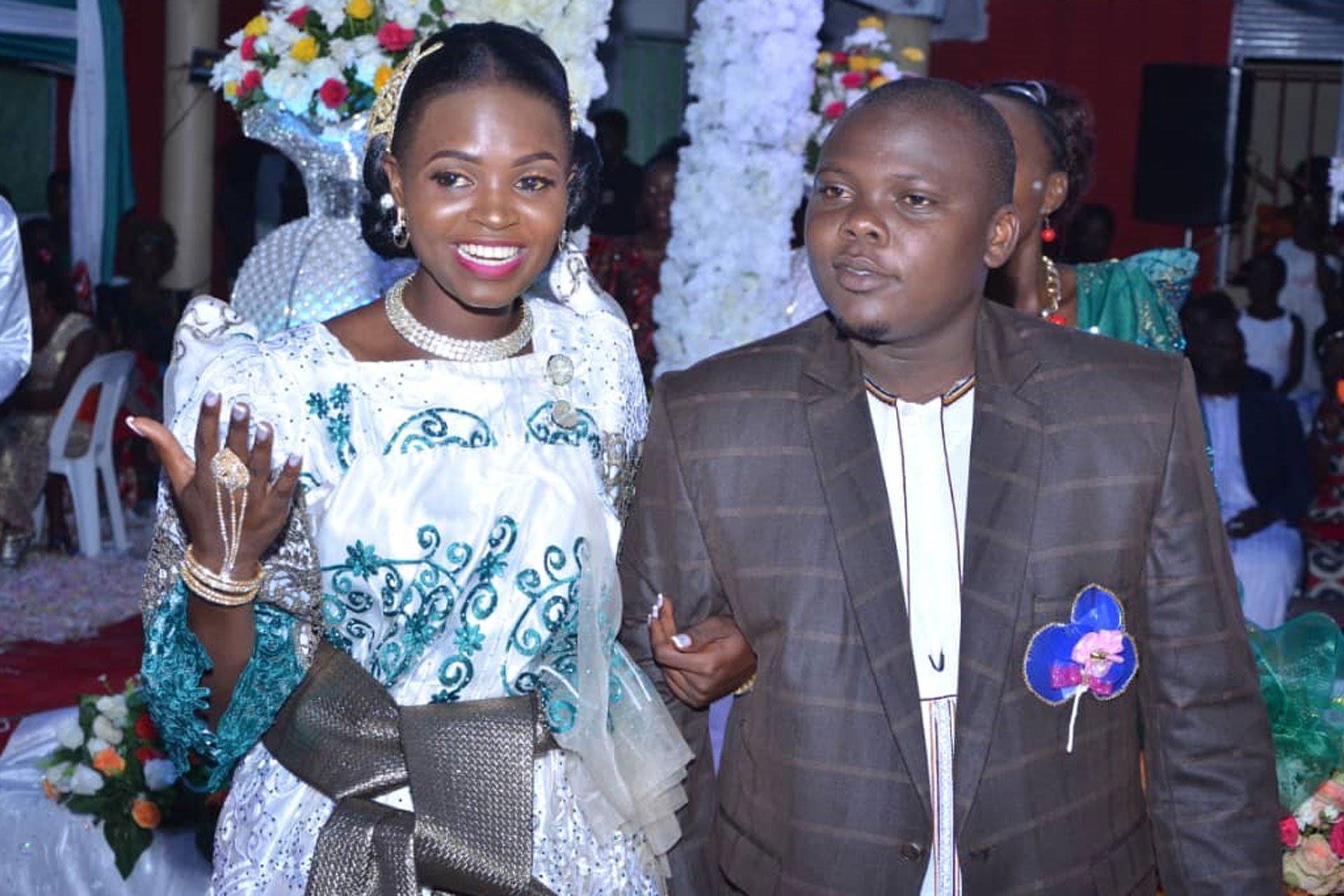 Viola: Steve has all the qualities I love from a man; the body, height, he is just complete. I love the way he treated me. He took me for vacations abroad. He is just special to me and heaven-sent indeed. I thought he was a player and that he would do the same thing as my ex-boyfriend. That is why I was hesitant at first but he has shown me how serious and determined he is to love me.
Steve: Viola is hardworking, committed, black beauty and not like these girls who bleach.
How did the function go?
Viola: It was so marvellous, I loved the decor, my outfits, and the weather, and it was so cool because I thought it would rain but it was favourable.
Steve: The weather was conducive, I loved the luwombo, entertainment, the guests were smart and the fact that my sweetheart looked brilliant. Everything on my side was just okay. Phina Mugerwa Masanyalaze was her matron and she made the whole function joyous as she pulled her dancing strokes in the gomesi.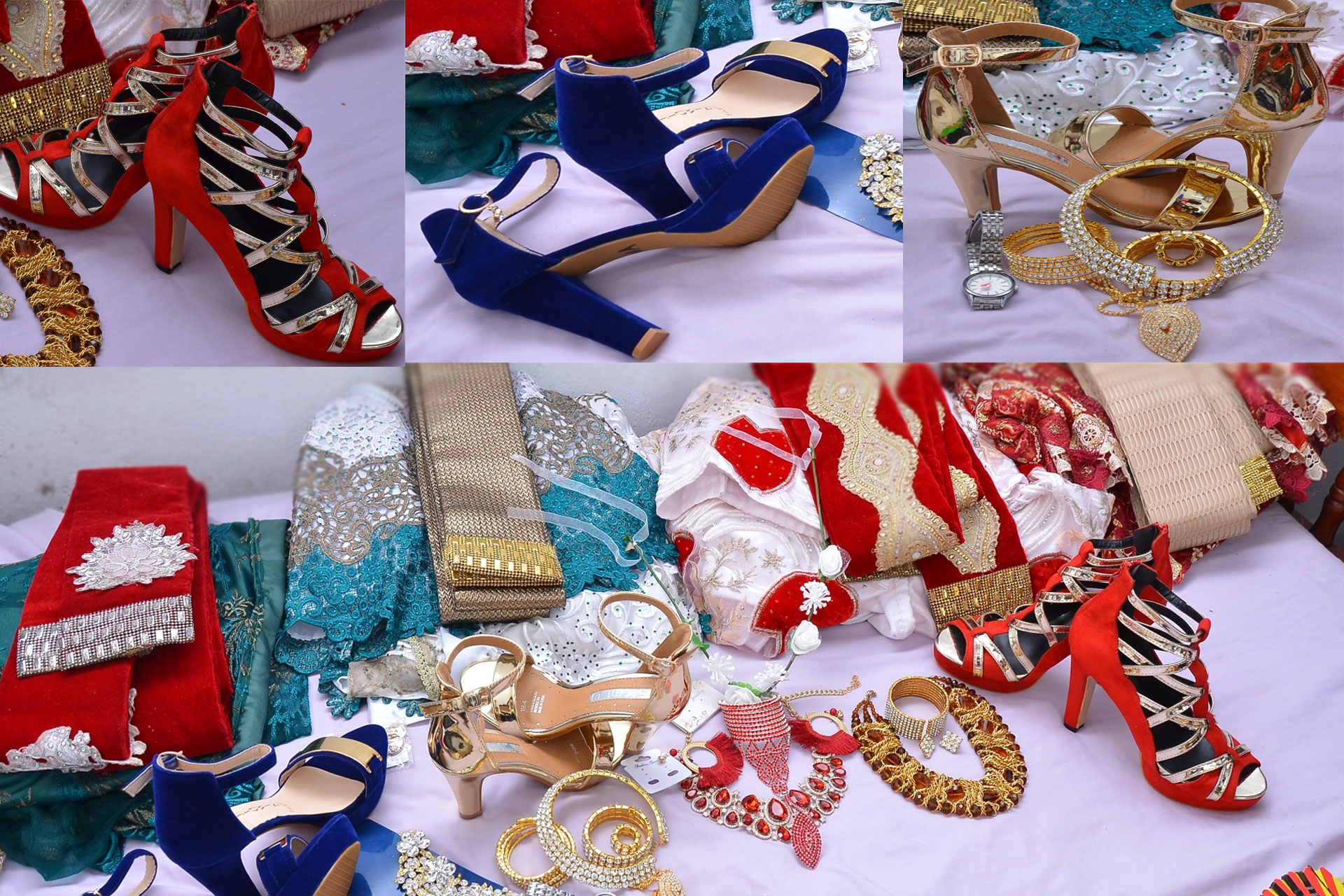 What was the budget and how did you raise funds?
Steve: I needed Shs50 million, I managed to raise Shs35 million and Shs15 million was raised by friends, family and well-wishers. I'm grateful to my friends who went with me to Mukono to be introduced by my wife.
How did you choose your service providers?
Viola: I wanted simple and nice things, so I chose Nelly's Bridal shop Mukono, Nabuti road for gomesis and Senna Designers, Namugongo for the dress. GM beauty salon, MM plaza did my hair, and Diane Amor did makeup.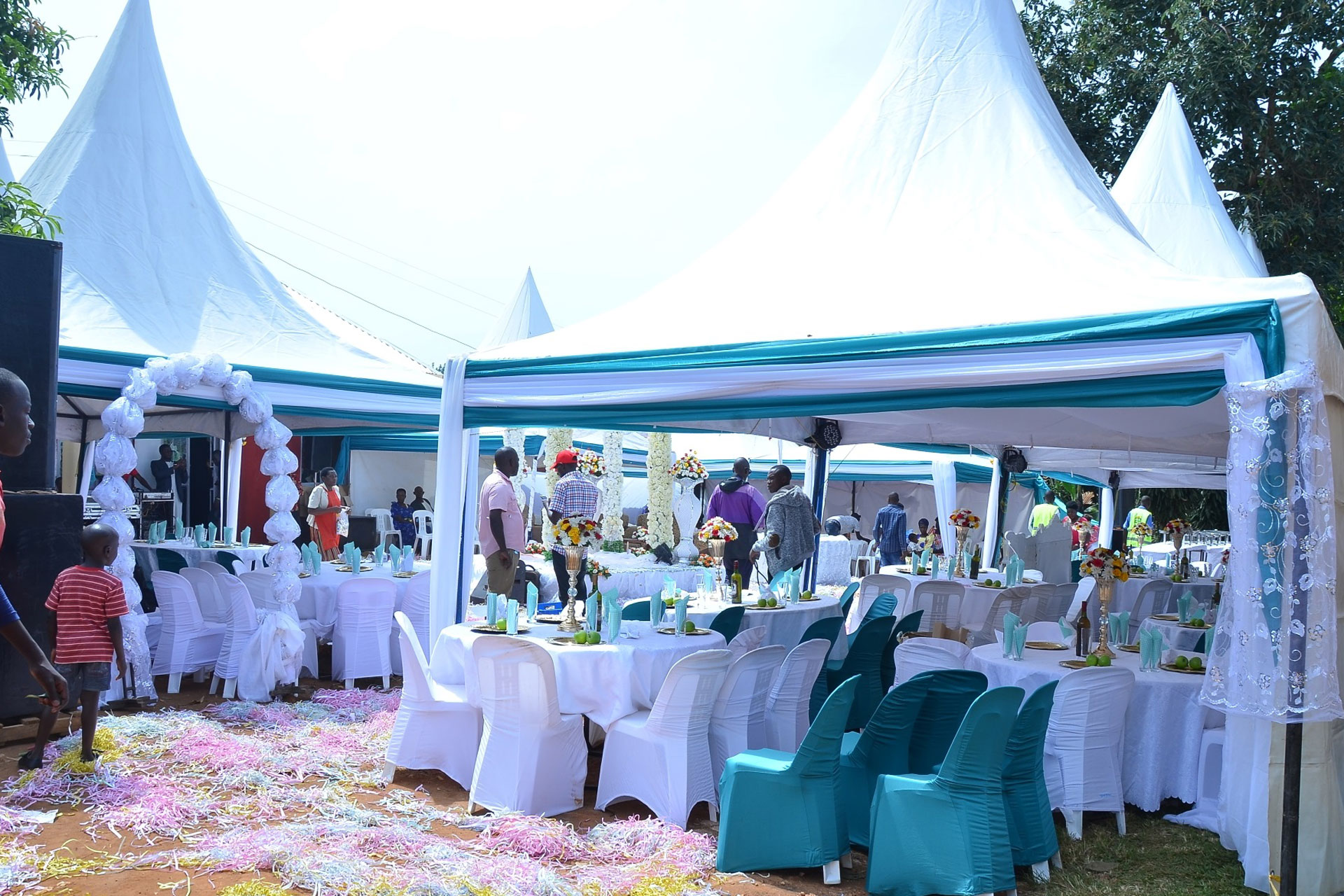 Steve: My friend Pius Kibinge suggested Shine Images for photography. My Kanzu was from Jemba Plaza Kiyembe, and we had Nassali Decorators for décor.
What were your priorities on the list?
Viola: The cake, my attire, number of guests, food and drinks.
What was the most expensive item on your list?
Viola: Clothes were Shs2million, decor 1.5million, jewellery Shs350,000, and cake Shs750,000.
Steve: Bridal gifts took Shs25 million, and transport Shs5 million.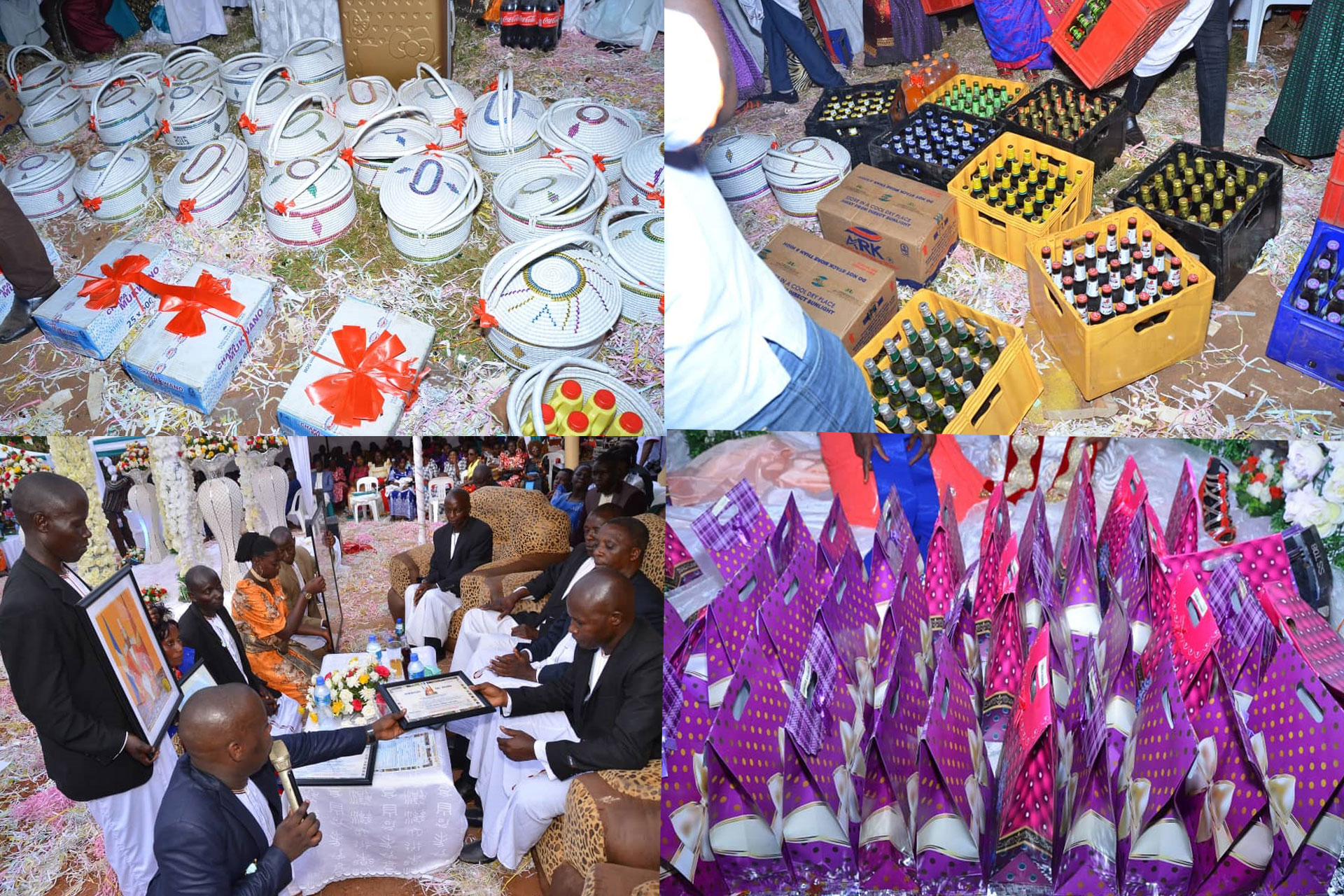 What was the most exciting moment at your function?
Steve: Seeing my wife happy and smart and other entertainers. Plus seeing the 120 people we went with happy and satisfied.
Viola: Seeing my guests (bako) very happy and my matron, Phina Mugerwa, Senga Ssebanga, Evelyn Lagu and my fellow journalists and best friends, Eve Muganga and Culton Scovia Nakamya doing their best to make my introduction so nice because I thought they weren't going to make it.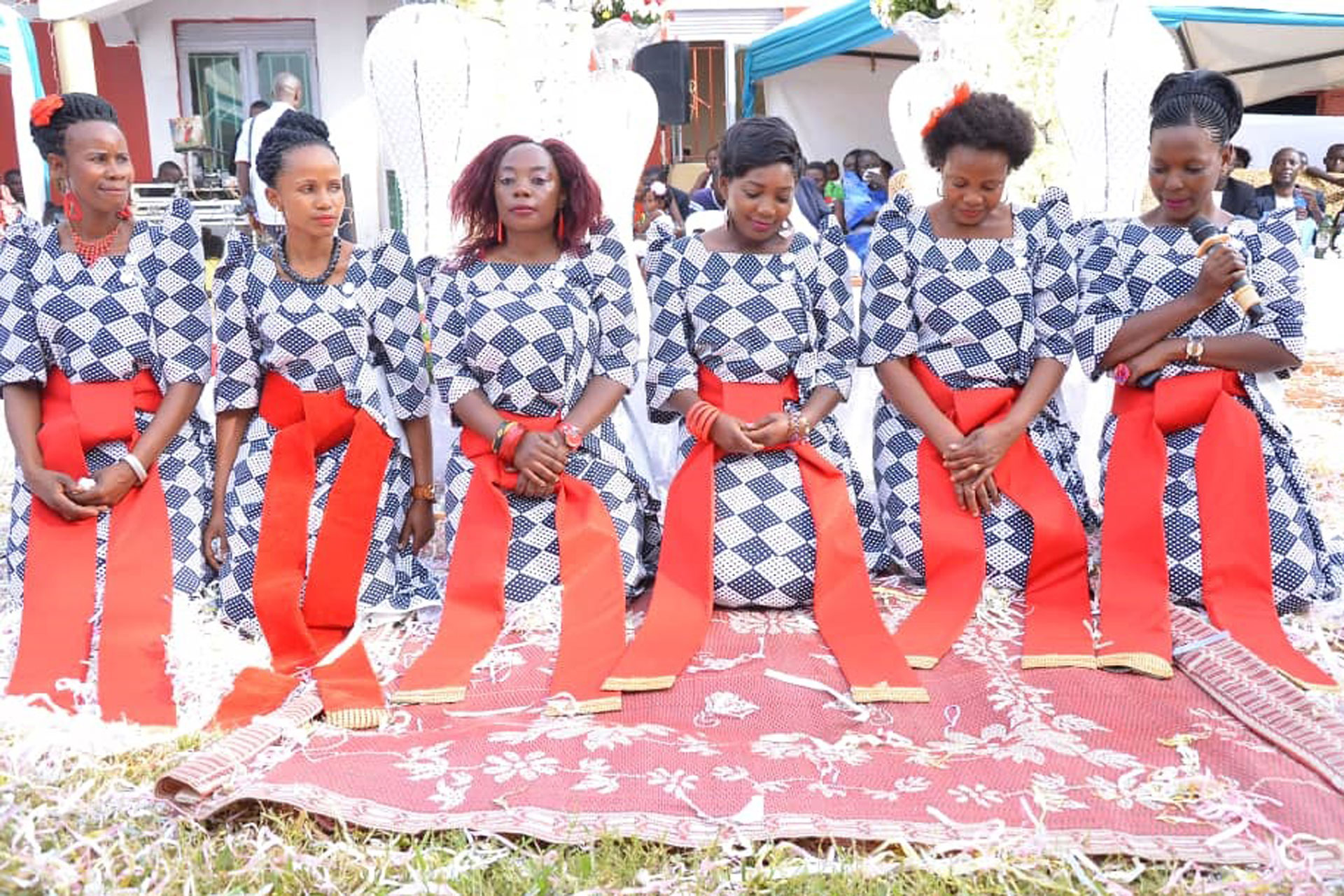 Were you disappointed by any service providers?
Viola: Yes, the bakery that baked my cake disappointed me because we had paid for a big centre piece and other four but they made me a small one and three pieces. Also, the function mediators (abogezi) delayed my function.
What was special about the function?
Viola: My village had never experienced such a big and beautiful function with nice and classy things.
Stephen: My People who came from the village had also never experienced such a classy function.
Any special message to your spouse?
Viola: I thank my hubby for fulfilling what he promised. I'm proud of him and I promise I will never let him down. And I thank everyone who did anything for me to make my introduction the way it was.
Steve: I promise I will always be there for her. And I plan to wed her next year in December.