By Maria Immaculate Owechi
Super FM's radio presenter and skit comedian Mzee Bakidawo, real names Joseph Sendagire was introduced by longtime companion, Vivian Naggayi in a colourful ceremony earlier this year. This cultural ceremony took place at the home of Vivian's parents in Maya, in Mpigi District.
The ceremony that was aired on TV over the weekend as the two love birds shared their joy with the rest of the world.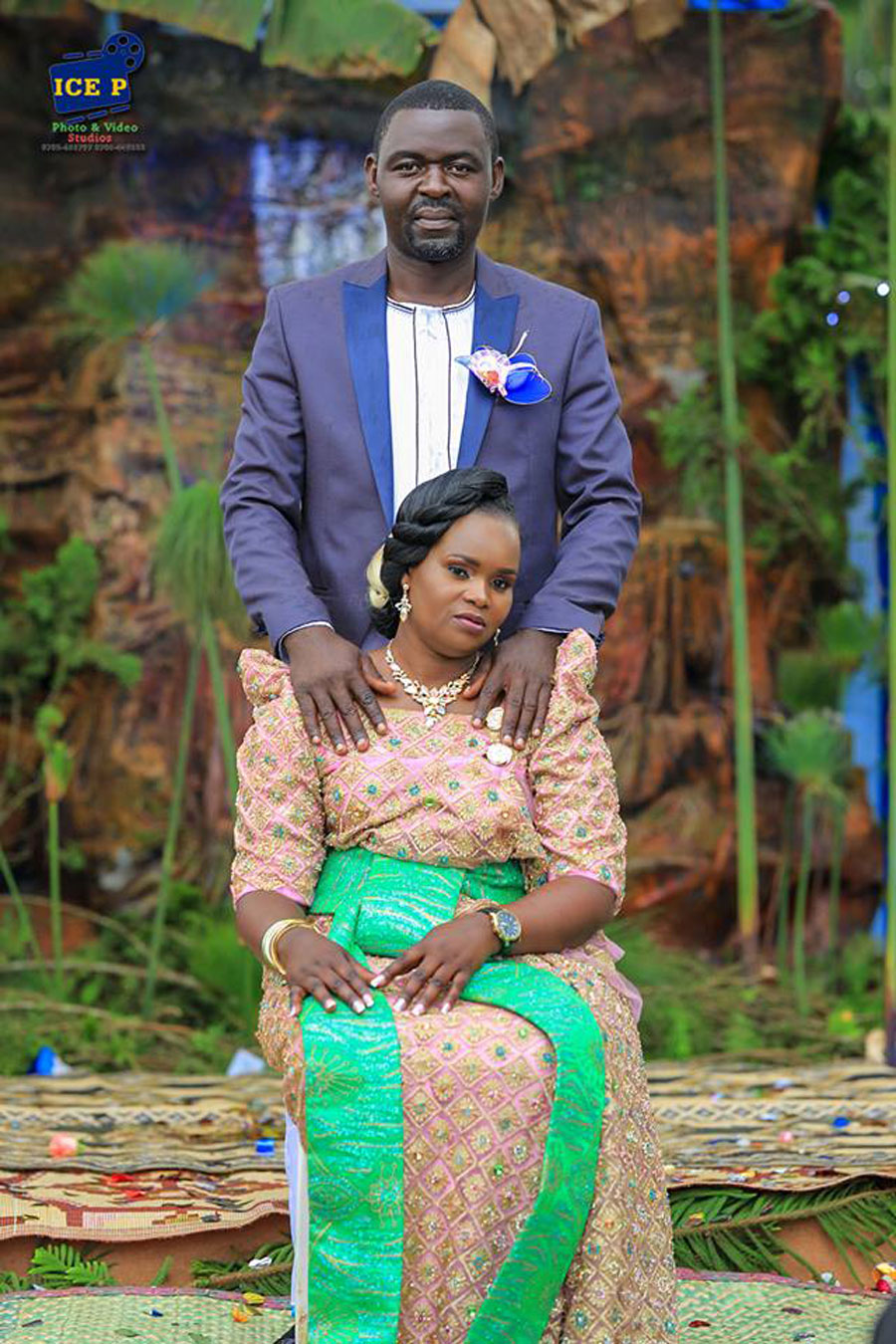 In an Interview with show presenter Shanitah Namusoke, Bakidawo said that for the 12 years they have been together, Vivian has stuck with him through the tough days.
He added that he knew that this year was just the right time to officially be presented to Naggayi's family.  Bakidawo also promised to walk down the aisle his lovely wife before 2019 ends.
Naggayi also opened up that she met her amazing husband when she was 17 years old and the rest is history.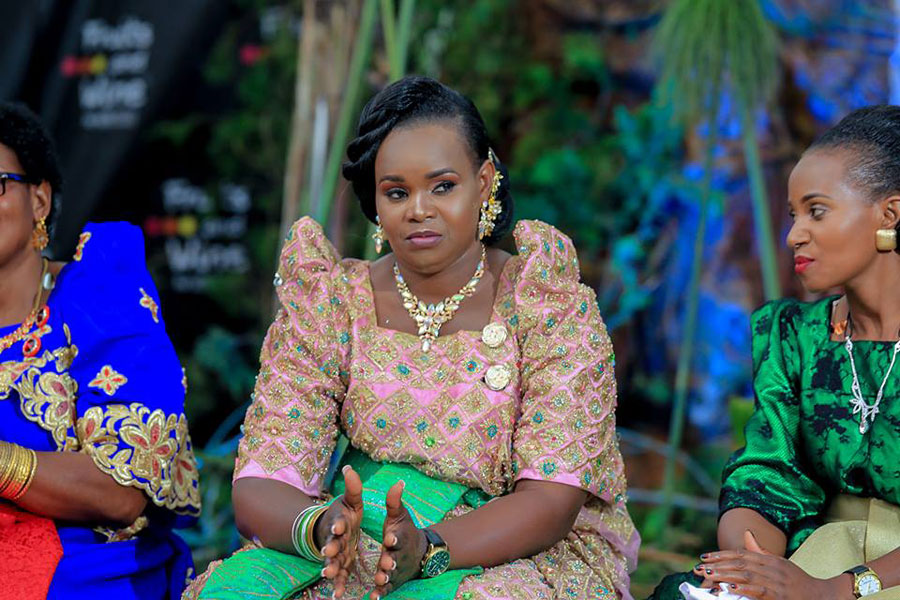 And when asked about what has kept them together she says,"Patience has been key. You have to ignore some things and most importantly trust God."
The groom looked stylish in his dark grey suit with dark blue collars. While the bride rocked in her elegantly chosen traditional outfits.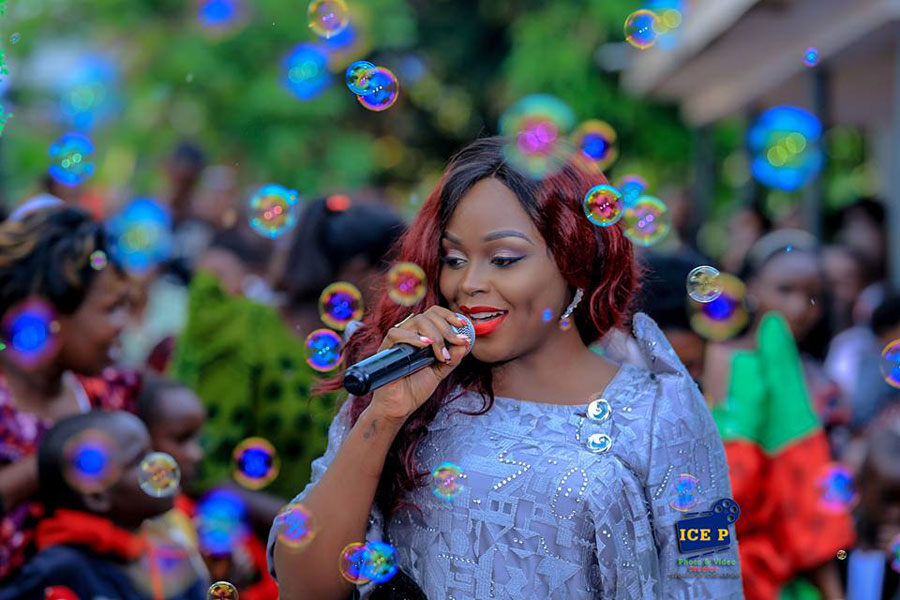 Naggayi first stepped out wearing a baby pink and green gomesi before changing into a blue one with a green sash. She later walked out in a custom-made sleek and fitting multicolored party dress, predominantly white and black for the cake cutting session and then finally into a gold gomesi while presenting the "Kabbo ka muwala", to her husband.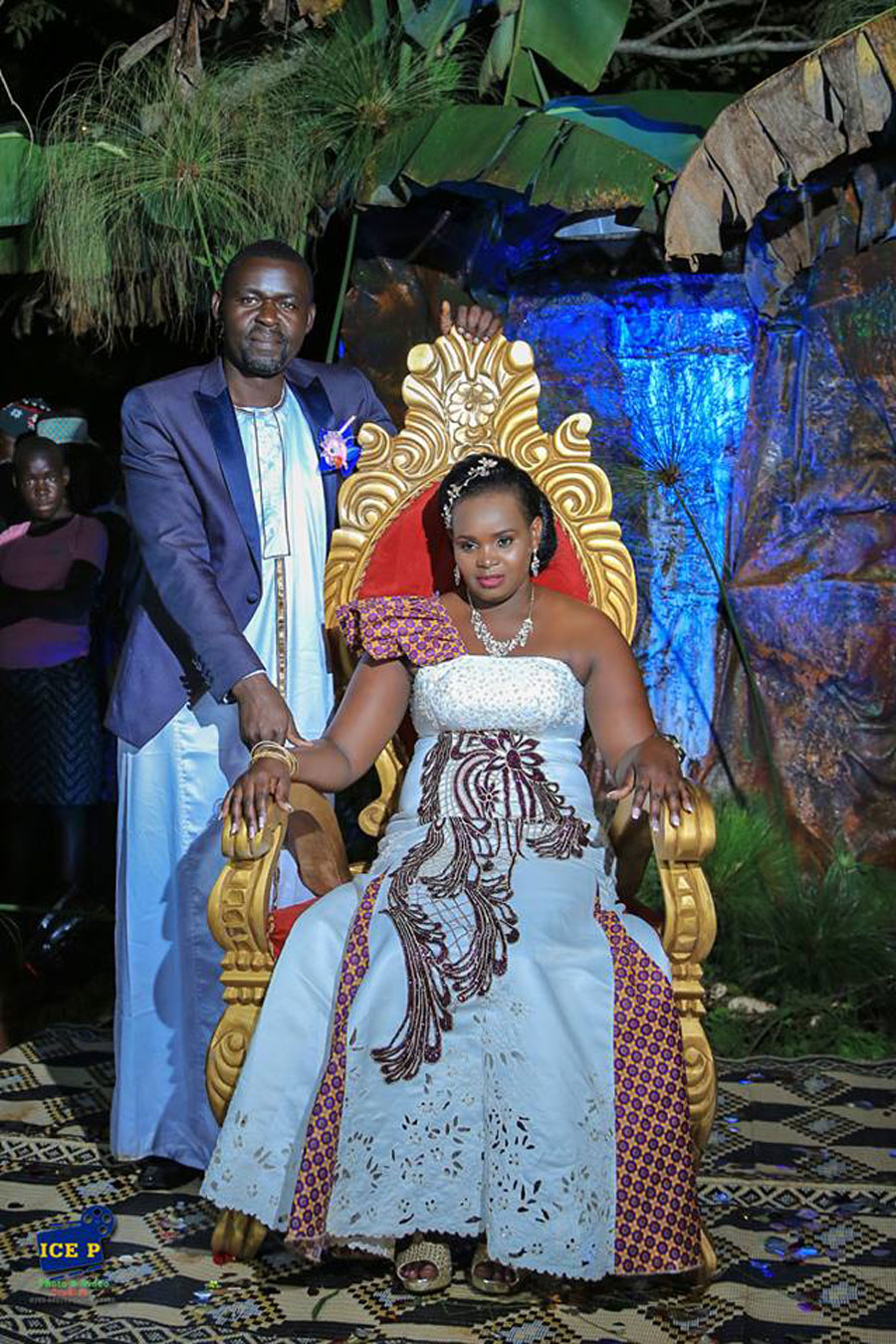 Bakidawo was escorted by family, friends and work colleagues from Super FM. And for his Mutwalo (Bride price), Joseph, gave his now father-in-law a sculpture of a monkey since the family was of the 'Enkima' clan and promised to buy him a plot of land.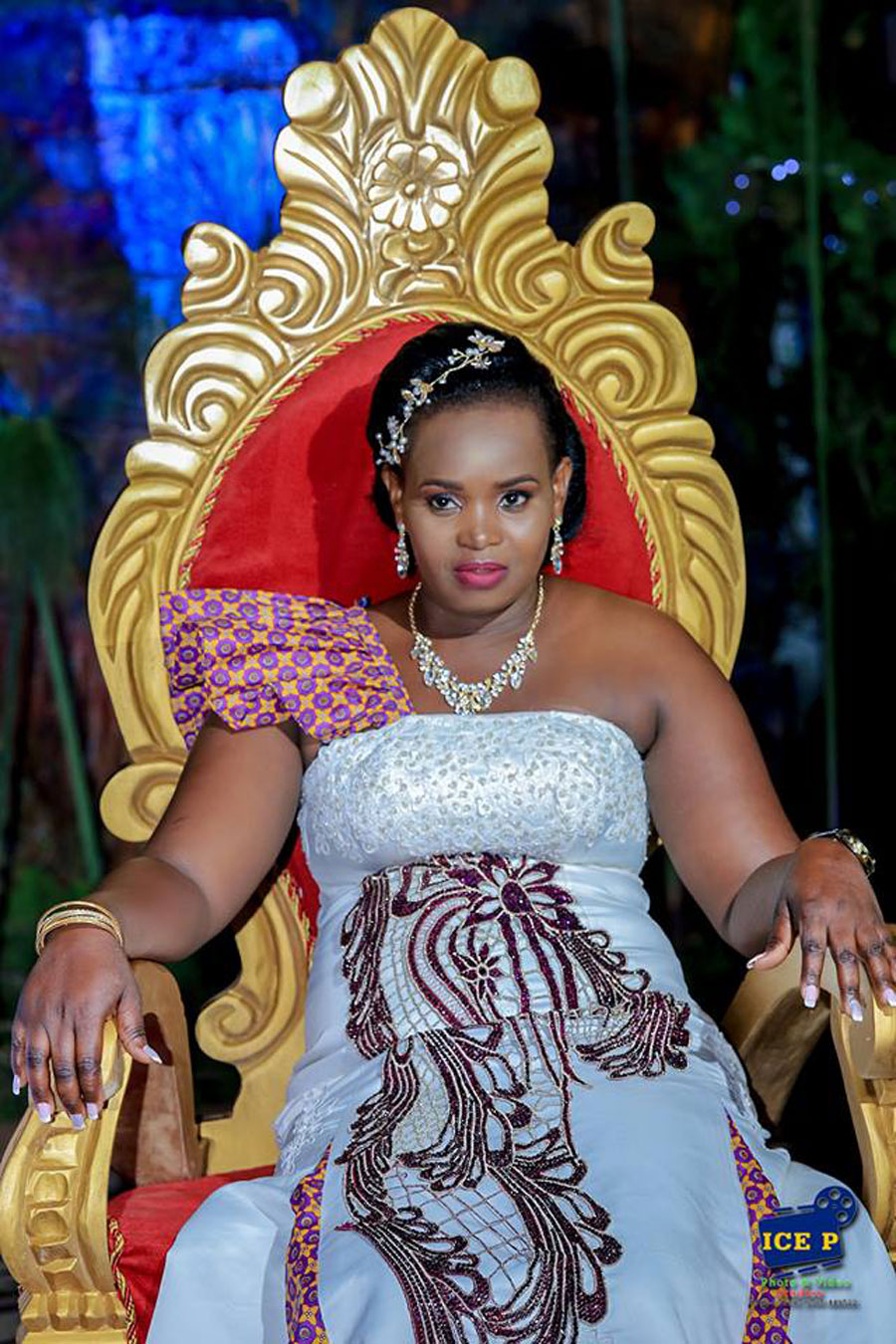 Several artists like Rema Namakula, Maureen Nantume, Annet Nandujja, Sophie Gombya, Stabua Natoolo, Haruna Mubiiru, among others entertained the guests with their lively performances.