As they say when it comes to love, the age difference does not matter. A 21-year-old Nigerian woman recently tied the knot with a 65-year-old Caucasian man at Oniru beach, Lagos.
The wedding was a blue and white themed affair from the decoration to the entourage's dress code.
The bride went for an unconventional dark blue hairstyle accessorized with a lovely white floral chain. She wore a long white sleeveless dress with a thigh slit which was perfect for the beach setting, while her bouquet was a white floral arrangement with spots of blue flowers around the bundle.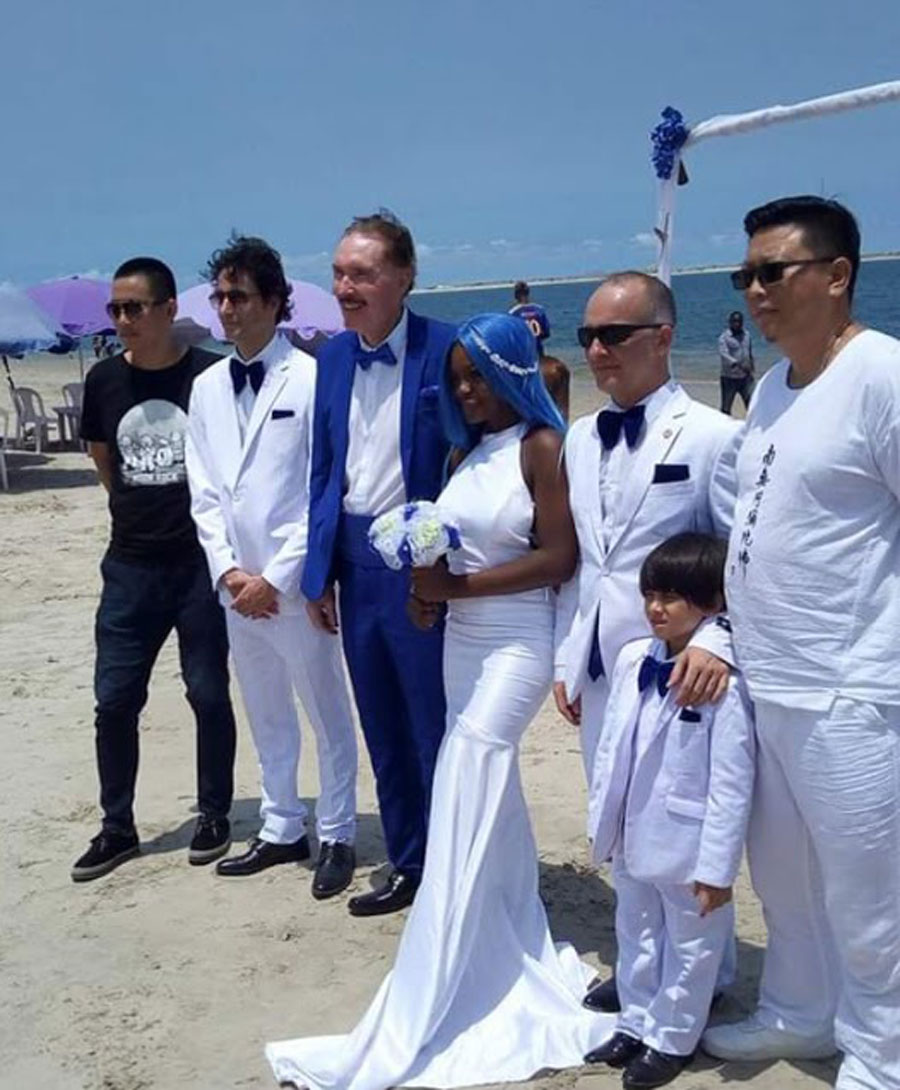 Her bridesmaids went for a dramatic look by wearing white puffy hair pieces with different designs for their blue dresses,while the maid of honor played it safe with a long black hair piece and wore an off shoulder blue dress.
The groom went for an elegant dark blue suit with a bow tie of the same color to differ from his grooms men and peg boy who opted for white suits with blue bow ties.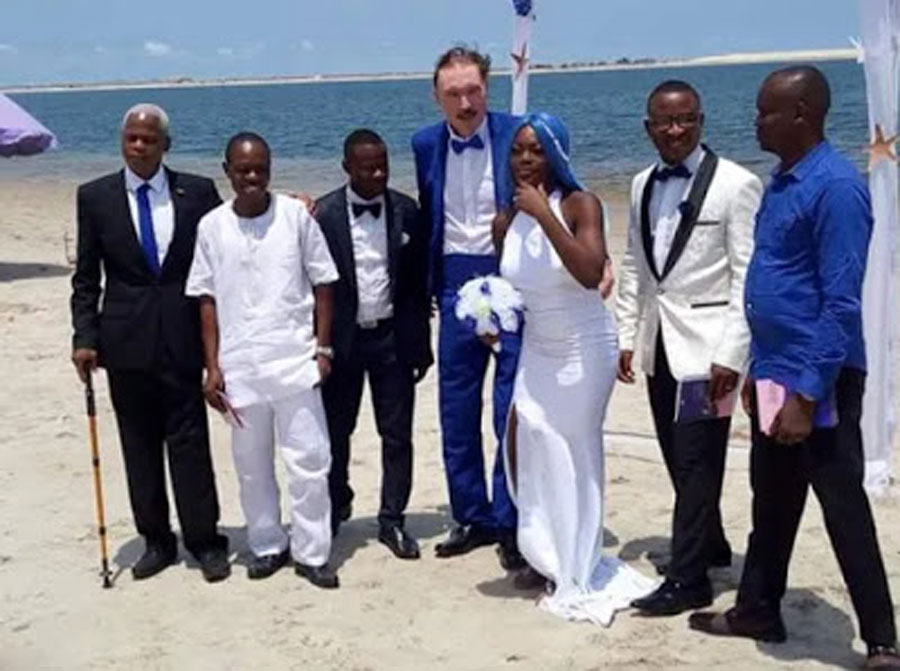 When the story got to social media there were mixed reactions on the age difference.
One posted, "True love is beautiful, congratulations to them."
Another added, "It's her struggles, wish her well my people and lets mind more of our businesses," while another participant said, "What paper has put together let no immigration put asunder."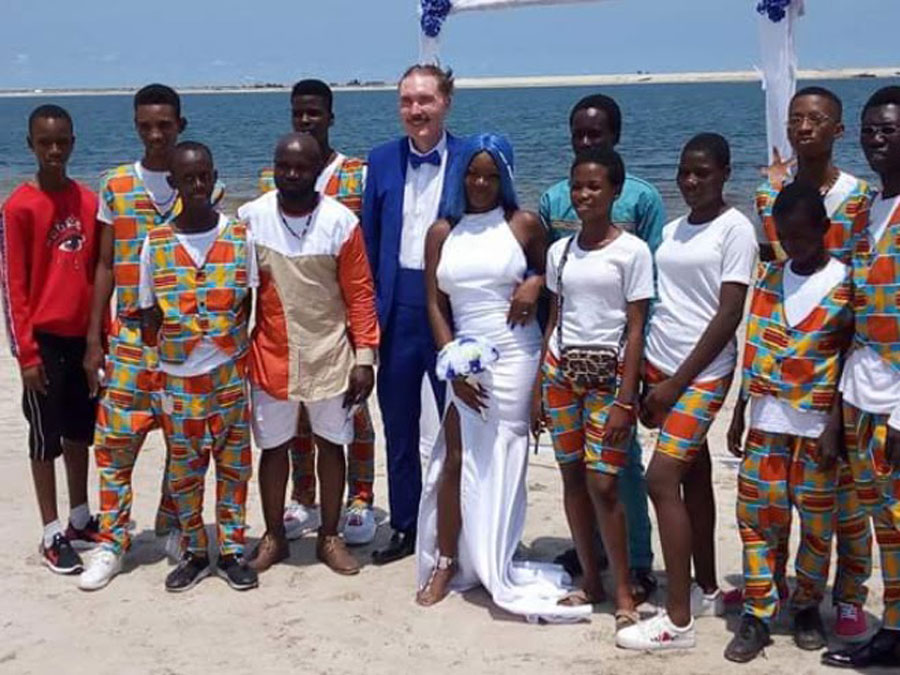 However others were uncomfortable with the age difference with one inquiring, "Is it because of money?"
Another posted seemingly asking the bride, "Ninshi ku Nigeria?? Why are you marrying your fathers?" while someone else seemed to ask the groom: " What do the fathers want from their children?"