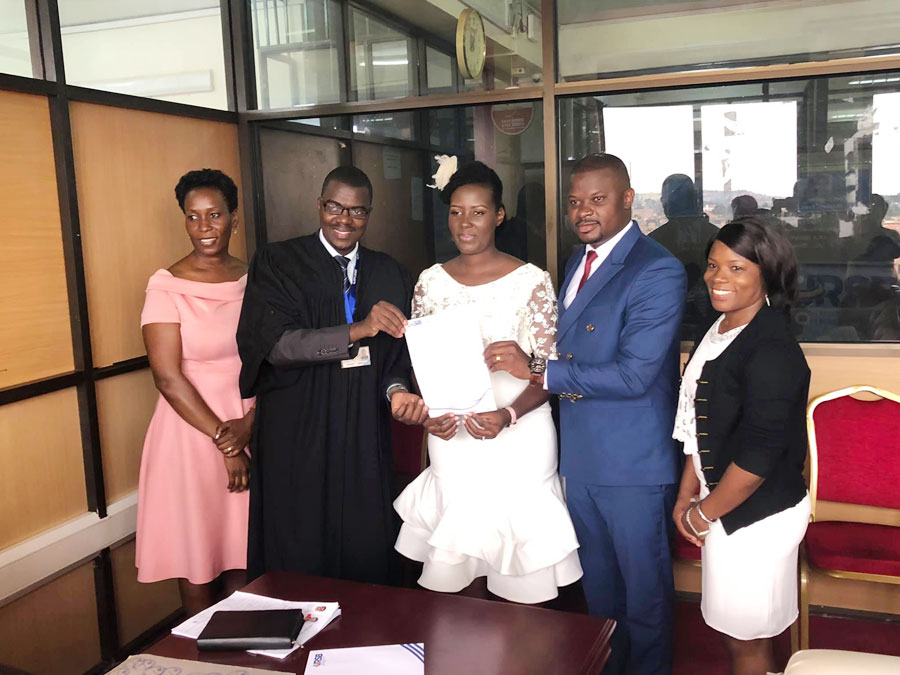 NTV News anchor, Andrew Kyamagero commonly known as Omuntu wawansi has married the love of his life, Linda Ndagire today in a civil ceremony by Uganda Registration Services Bureau (URSB).
The bride wore a simple knee-length white wedding dress while Kyamagero looked smart in a blue suit and red tie. Just like at their introduction, the bride went for a more natural makeup look.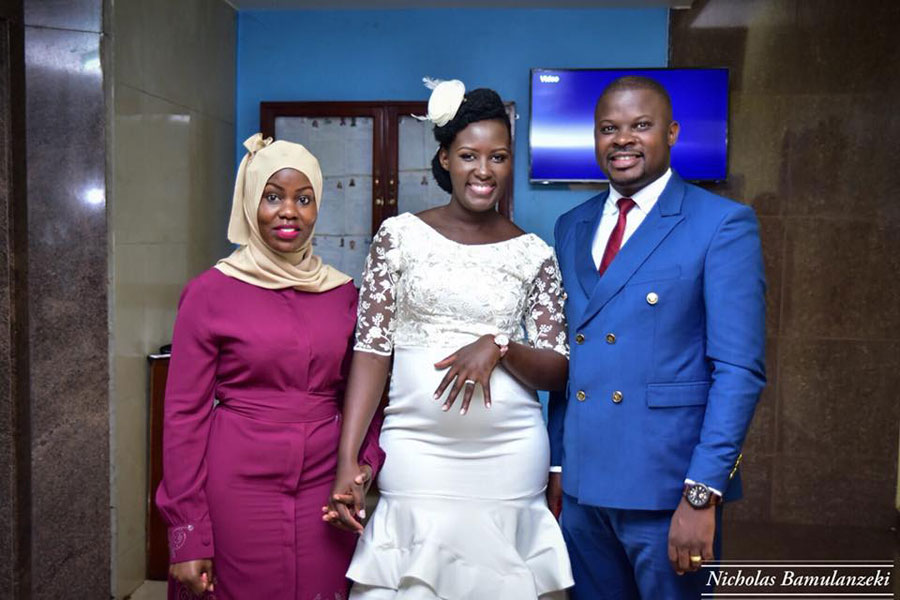 Kyamagero revealed that he chose a civil wedding because most churches in Uganda are not legally recognised making their certificates null and avoid, in the case of which a couple may suffer havock if they need to use the certificate for official reasons.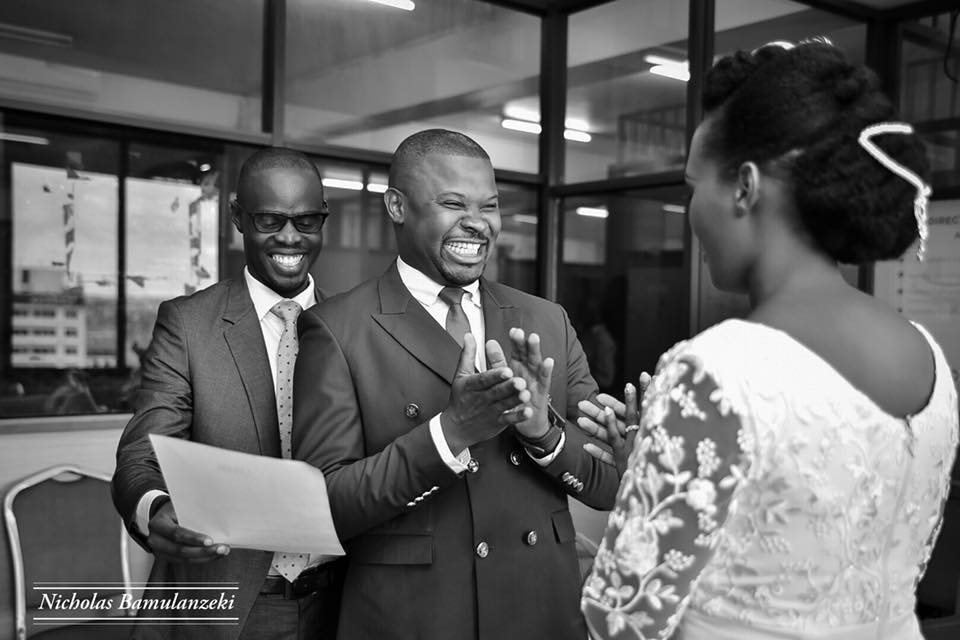 However, worry not muntu wawansi, Kyamagero has not forgotten his roots. He has organised a wedding reception happening this Saturday on Bbule Island to celebrate with his people. Being christian, he has also organised for their pastor to attend and bless his union with Ndagire.
Furthermore, the kasiki ceremony of the couple which is open to the entire public is still on today at Wave Lounge, Kololo.
Kyamagero has explained that his kasiki is slated for today, because when you request for a civil marriage, URSB takes 21 days to investigate whether as a couple, you do not have skeletons in the closet that may prohibit you to be legally married. After ascertaining that, they wed you. His wedding day therefore fell on this date, which he went ahead with.
The wedding happens only a few weeks after the couple had their Introduction ceremony at Ndagire's home in Luweero.