By Maria Immaculate Owechi
Trevor Engelson, an Ex-husband to the Duchess of Sussex, Meghan Markle  has hit the jack pot by walking down the aisle his fiancée, Tracey Kurland, a nutritionist and an heiress in California . The ceremony took place on Saturday, 11 May, 2019 at the posh Rosewood Miramar Beach resort in Montecito.
According to reports by Daily Mail, the father to the bride, Stanford Kurland is an infamous money-man who made millions writing the risky loans that lead to the 2008 housing crash – and millions more buying back those mortgages at a fraction of the cost from the government just a few years later.
In a video clip and pictures shared, Trevor Engelson, a Hollywood producer looked handsome in a black suit with a bow tie and wore a Jewish cap to portray that it is a Jewish religious ceremony while his bride, Kurland went for a white off shoulder lacy gown with a long trail.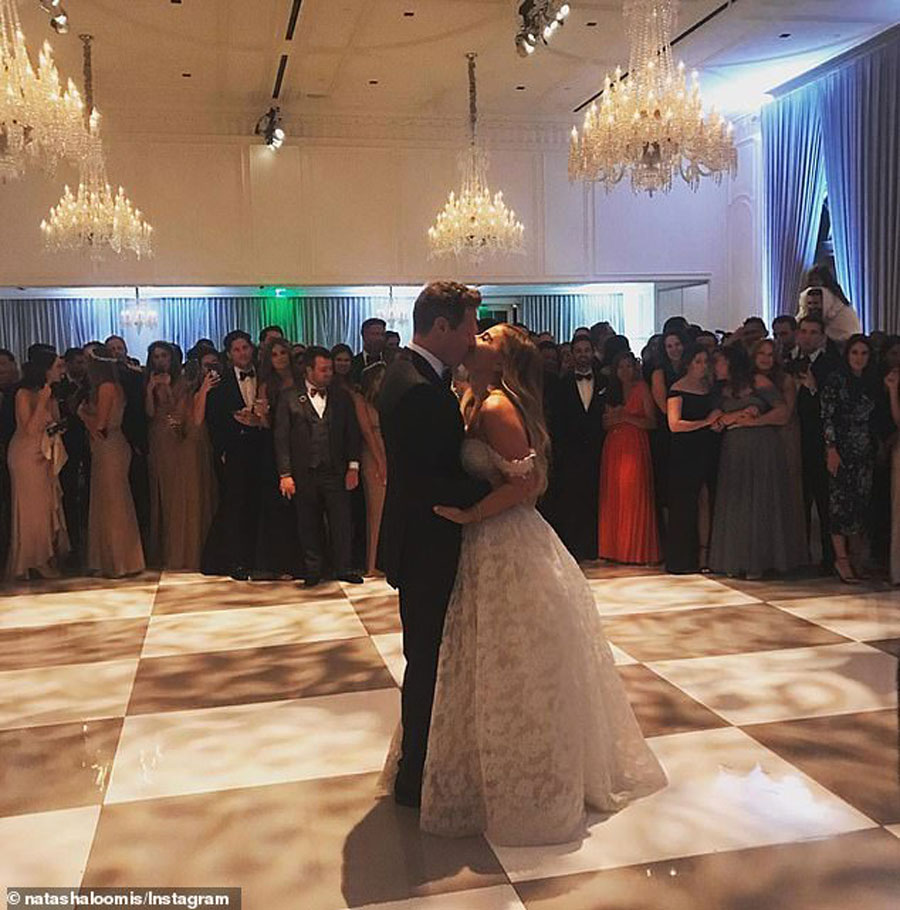 It is reported that the guests had fun and flair with personalized games, serviettes and were also offered everyday foods on the menu like Caesar salads, burgers and fries. The wedding cake was decorated with lots of white floral to flavor the brown designed cake.
Before the updates for the wedding, pictures of their wedding rehearsal at the hotel on Friday night were displayed as they had a good time with family and friends.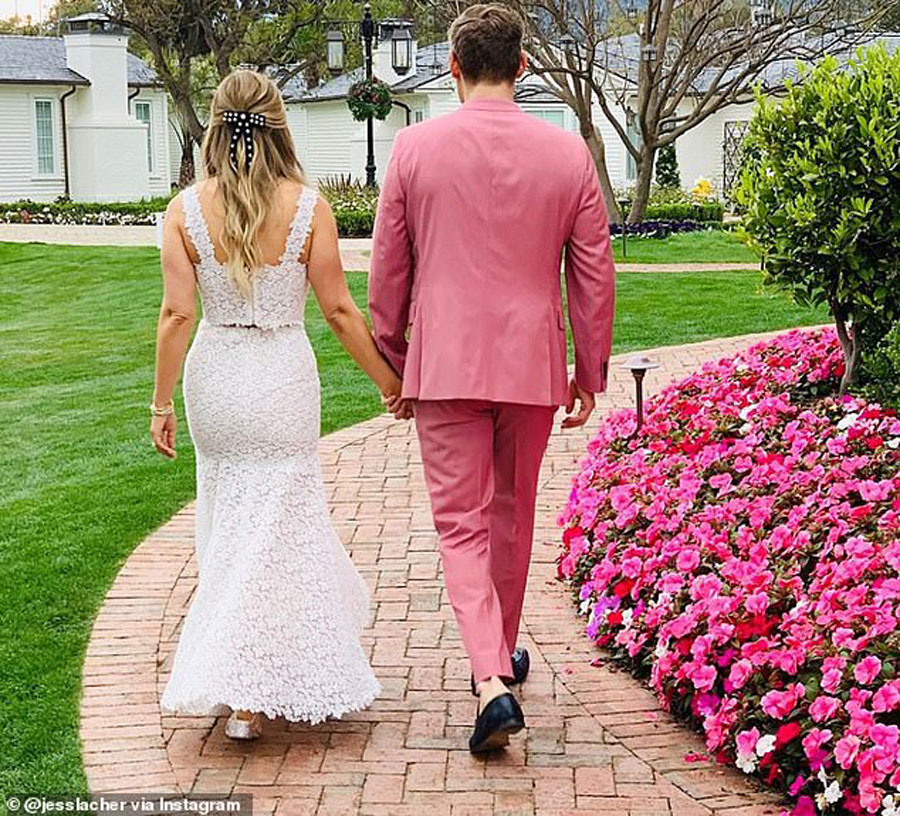 The groom-to-be wore a pink suit with a grey shirt tucked in while his wife-to-be wore a white lace top with a high waist long skirt of a simple design paired with short heeled silver open shoes.
Engelson got engaged to Kurland two weeks after Prince Harry got married Meghan Markle last year.
He had been married to the Duchess of Sussex for two years where they tied the knot in September 2011 and got divorced in 2013.