By Maria Immaculate Owechi
Georgina Wambui, a 33-year-old Kenyan woman has left her family members and friends in shock after carrying on with plans to marry herself.
In an Interview with TUKO.co.ke TV reporter Lynn Ngugi, Wambui opened up about her story, when in 2014 a nasty accident left her confined to a wheel chair changing her life as she revealed how close friends distanced themselves from her.
She says, "This made me realize that some people are there to stay and others are not. This is one reason why I choose very few people around myself."
Wambui also revealed that before the accident, she was engaged to someone but things did not work out.
The turning point was last year on her birthday 1st June when she decided to add spice to the "escape womb day" by buying a ring to get engaged to herself and inviting friends to be part of the party.
The pretty lady says she shared her plans to hold a wedding in 2019 during her birthday, but friends could not believe it.
Wambui explained to the presenter that she chose to do that because of an inner feeling to do what she wants rather than what society dictates and not that she does not believe in love or marriage.
True to her words on Saturday, June 1, she went ahead with the wedding. She shopped for a wedding ring, wore an elegant bridal gown, had a cake decorated with "Gee weds Gee" and dressed her maids in trendy knee-length hot red dresses to celebrate her wedding day.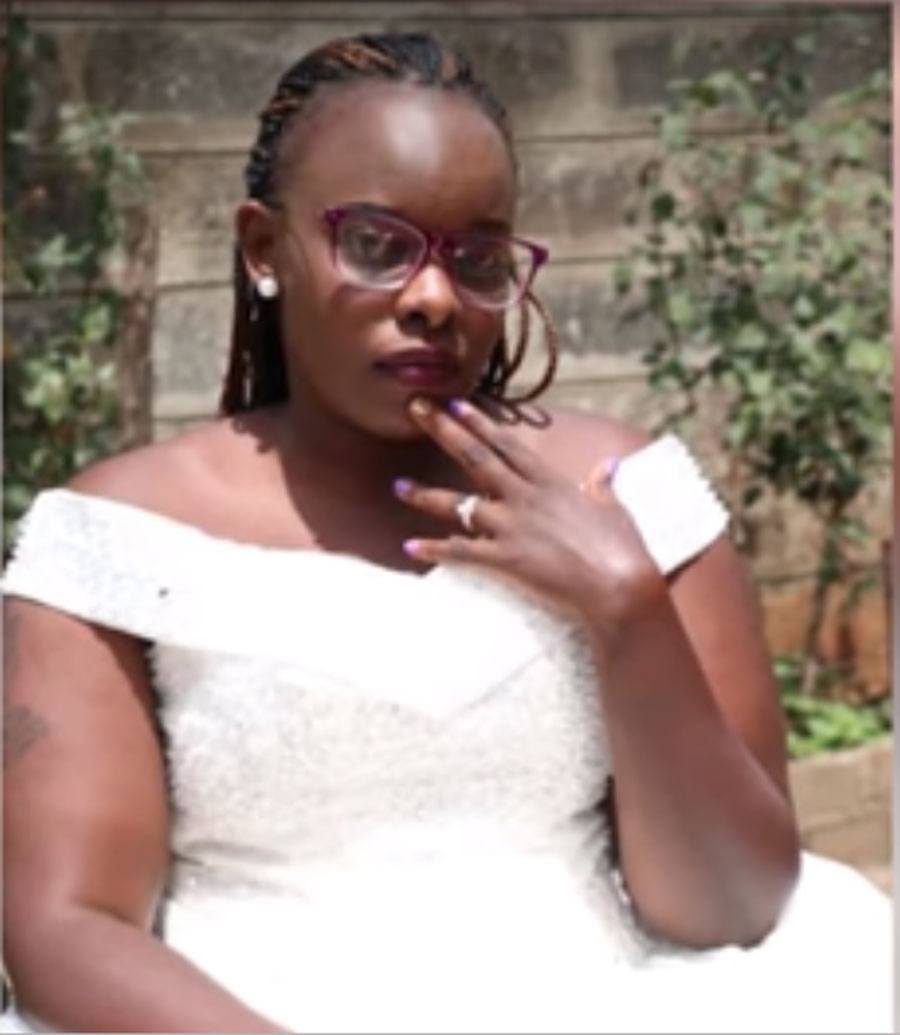 In an explanation to how she felt after fulfilling her wish, Wambui says," When I look at my wedding photos I feel that it is real even if I posed with models and yes I did it not as a joke like some people may take it."
Ngugi, the host of the show was quick to ask why she could not wait for a wonderful man to come along and marry her.
"I really wanted to be married to a man but it has taken longer than I expected. That is why I decided I will go ahead and marry myself," Wambui replied, saying that one may choose to wait but might wait for the rest of their life.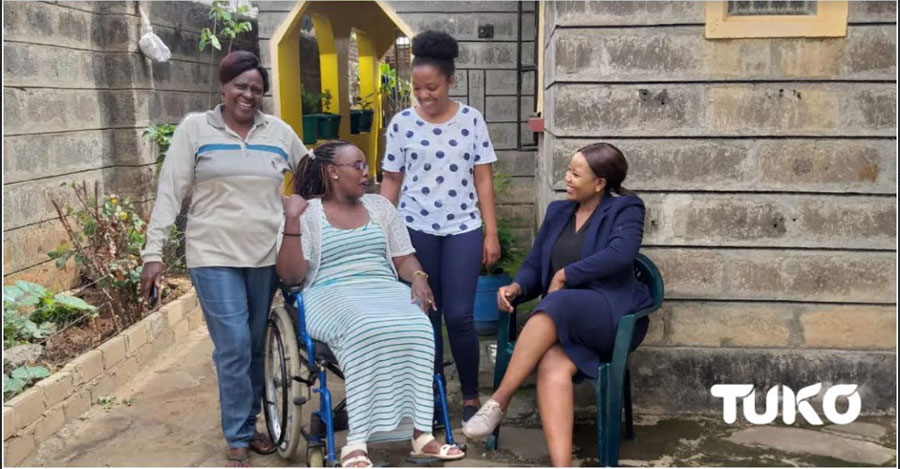 The confident lady also revealed that this move won't deter her from having children in the future.
She says," After my wedding, the next thing is getting a child, that is where I'm heading now."
"Even if it is just a sperm-donor or a deadbeat dad I don't mind because I can take care of my child by myself," she said.