By Tobbias Jolly Owiny
Denis Akera, 29, the Elephants Rugby Club team captain washed cars in Gulu Town from September last year to raise money to fund his wedding with Gloria Anena, 28, a clinical officer in Omoro District. They tied the knot at Antioch Church in Gulu Town. The couple shared their story with us.
How did you meet?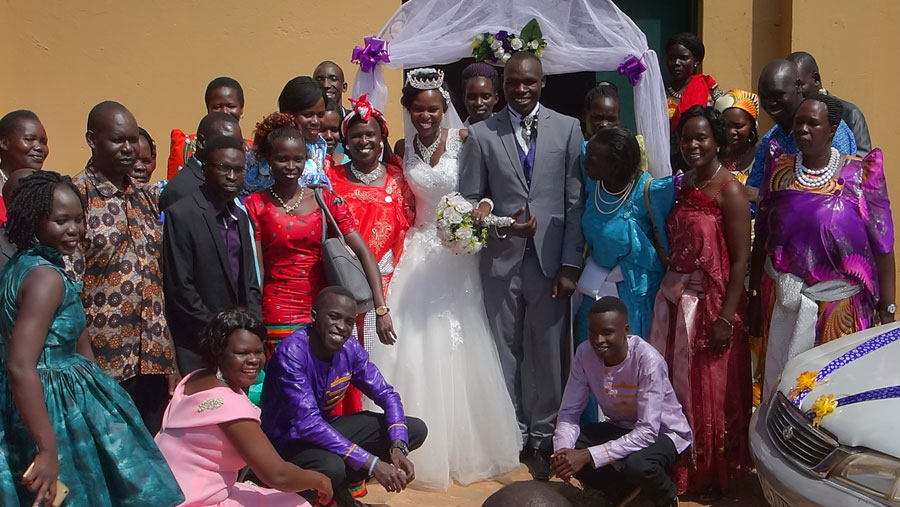 Denis: We grew up in the same neighbourhood in Gulu Town almost 20 years ago. While I studied at Holy Rosary Primary school, Gloria was at Unifat Primary School but we lost contact after joining secondary school. We met in Gulu two years ago after school.
Gloria: One day in 2017, we met in Gulu town because my friends had invited me to watch Gulu Rugby team at Gulu High school grounds. When I spotted Denis among the players, I rushed to greet him after the match, we started catching up and the relationship started from there.
What attracted you the most when you met?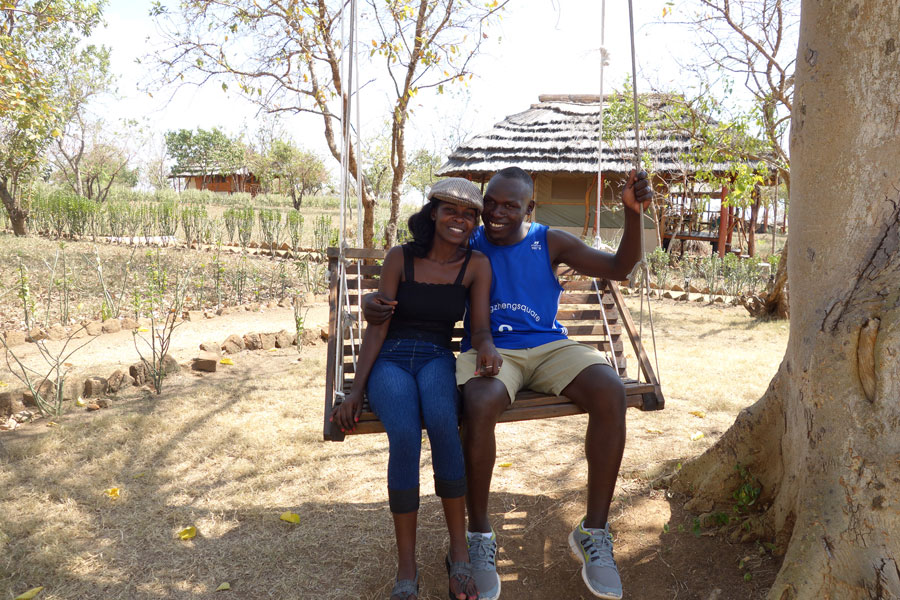 Denis: She is beautiful, but beyond that, she was the only female friend who did not look down upon me for washing cars for a living. She visited me at the washing bay and she occasionally helped which encouraged me to propose to her.
Gloria: Denis, like me, loves living a healthy lifestyle. He is also down to earth and honest to himself and others. He is wiser than his age and often gives the kind of advice that makes every problem seem trivial.
Was it easy to propose to her?
Denis: I planned the proposal for three months but I could not muster enough courage to ask her. This time she walked me out of her hostel and I asked if she would be my date. She did not give me an answer there and then which caused me a lot of anxiety.
But when she subsequently came to watch us train for rugby sessions, I knew she already liked me and there was a possibility of her saying yes when I finally worked up enough courage to pop the big question.
When did you propose?

Denis: I proposed to her last year at a friend's birthday. I was both surprised and excited when she said yes. But as soon as she accepted, I realised I had a new challenge; funding the wedding. Since we had no savings, I started washing cars to fund our budget. I was determined to raise the money within six months since I did not want us to bother others by begging for our wedding.
What was your reaction?
Gloria: I was so nervous but also excited at the same time because much as I secretly admired him, I wanted to be sure that he was serious and that he meant what he always said.
Why did you opt to keep the engagement so short?
Denis: The moment we decided to have a traditional marriage ceremony in January, both of us were already in love, but a wedding was more important because it was a reaffirmation of our love to each other.
Gloria: Fear of God was the first virtue Denis proved to have therefore, a church wedding was ideal since it is the apex of marriage for a true believer like him. Besides, I always dreamt of a wedding since childhood and we had often talked about it.
What was your budget like?
Denis: It was Shs3m only because we did not have enough money, but also we did not want to be extravagant by spending on things we could not afford. We needed more money to sustain a new family. I am happy that after the ceremony we were not in debt.
Gloria: We only bought key items such as my gown, shoes and accessories which cost Shs560,000. Denis bought his suit at Shs160,000, cake at Shs300,000, tents, chairs and food went for Shs1.6m supplemented by some food items we received from friends at church.
After church, we had a photo-shoot in the municipality woodlot near Gulu University. Our friends offered their cars.
What was your favourite moment?
Gloria: While we took vows, I shed tears of joy because it was then that I realised he really loved me and he was meant for me. I was unsure of his earlier promises of marrying me.
Denis: When the bishop invited her parents to the front and they handed her to me before we exchanged vows. I felt I had been given charge of everything yet I was afraid of her parents.
Who wedded you?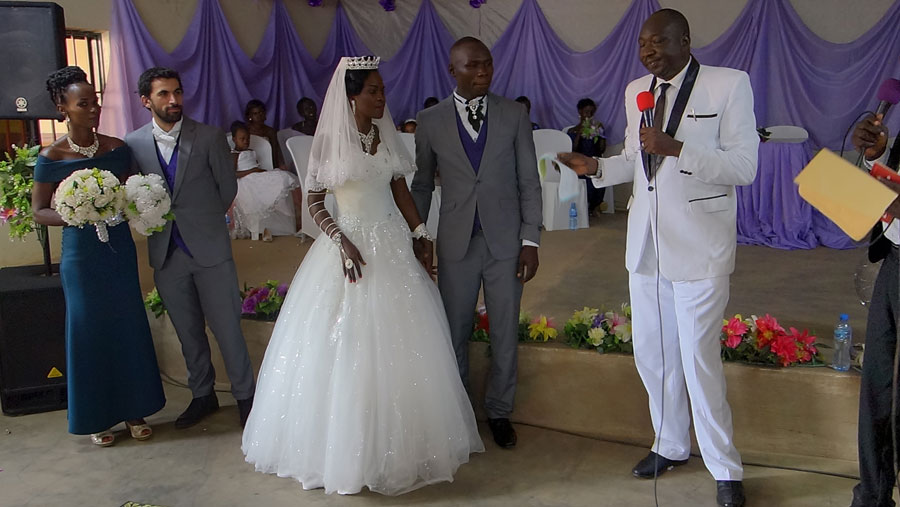 Denis: Bishop Vincent Ofungi, our great friend, administered to us Holy Matrimony at Antioch Church in Gulu town.
Any disappointments?
Denis: I mobilised most of my friends in the organising committee but on that day, a handful turned up to perform their roles at the ceremony.
Gloria: Time management; there were delays in the arrivals and meals and some of the items on the day's agenda had to be revised to save some of our guests that came from longer distances.
We also had a short time to plan both the introduction and wedding, which was stressful.
Did you have a honeymoon?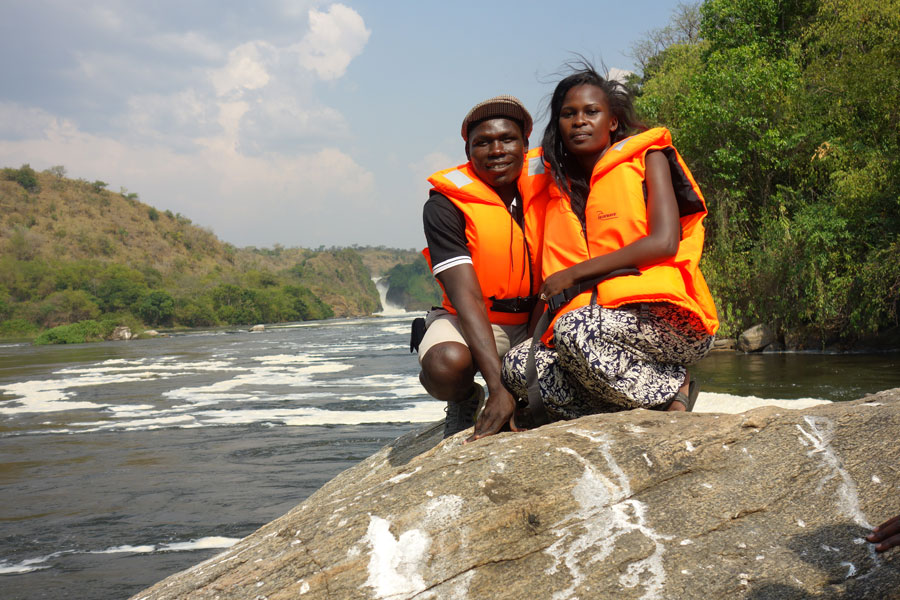 Denis: Yes, we spent three glorious days at Mama Safari Camp in Murchison Falls National Park. The place was quiet and relaxing with good food and a beautiful view of the River Nile.
Was it necessary?
Denis: Yes, it gave us time to enjoy each other's company and plan our future.
Gloria: We needed it to relax from the pressure of the wedding and refresh our minds. We also got to know each other better and plan our lives. We also dedicated this time to prayer and thanksgiving.