By Maria Immaculate Owechi
On Saturday, it was all glamour and glitz as Isaac Kutesa and Yvette Kamurasi, children to notable Ugandan politicians walked down the aisle.
The groom is the son to Hon Sam Kutesa the Minister of Foreign Affairs while the bride is a niece to the late Aronda Nyakairima, a former Ugandan army officer and Minister of Internal affairs.
The ceremony was officiated by John Muhanguzi, the retired Bishop of North Ankole Diocese at Munyonyo Peace Hub in Kampala which also served as the reception venue.
The groom and his best man wore dark blue suits with bow ties and pink boutonnieres to stand out from the groomsmen in dark suits.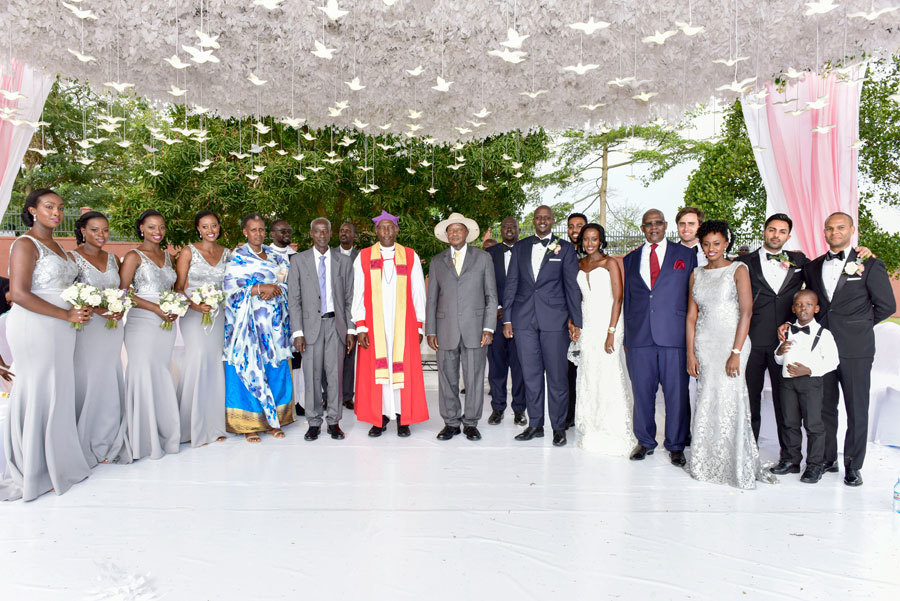 The bride, Kamurasi looked lovely in sweetheart strapless gown and the simplicity in her make-up, stud earrings as the only accessory and loosely held hair made her outstanding.
The maid of honor wore a grey bateau long mermaid dress to stand out from the bridesmaids in lace designed straps.
The ceremony was an outdoor event where guests that included President Yoweri Museveni and other politicians were given umbrellas to shield themselves from the scorching sun.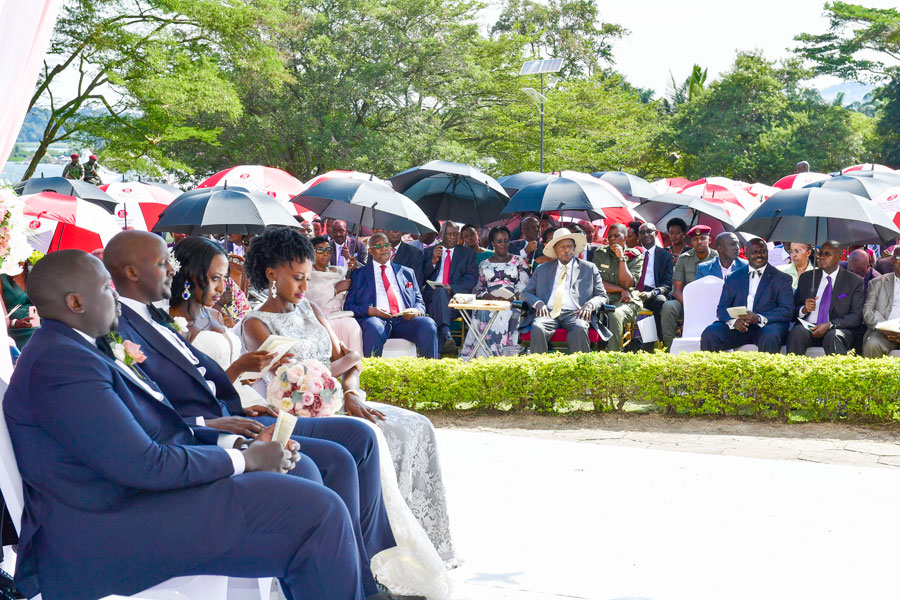 At the ceremony, President Yoweri Museveni thanked Sam Kutesa for raising and nurturing his children responsibly even after the unfortunate death of their mother Jennifer Kutesa. He also urged the youth to embrace marriage and carefully select responsible God-fearing partners for stable homes.
The father of the bride also thanked the president for gracing their children's wedding ceremony saying it is a blessing to the family.