The couple's fairytale wedding included a New Orleans-inspired reception and a surprise dance routine by the newlyweds.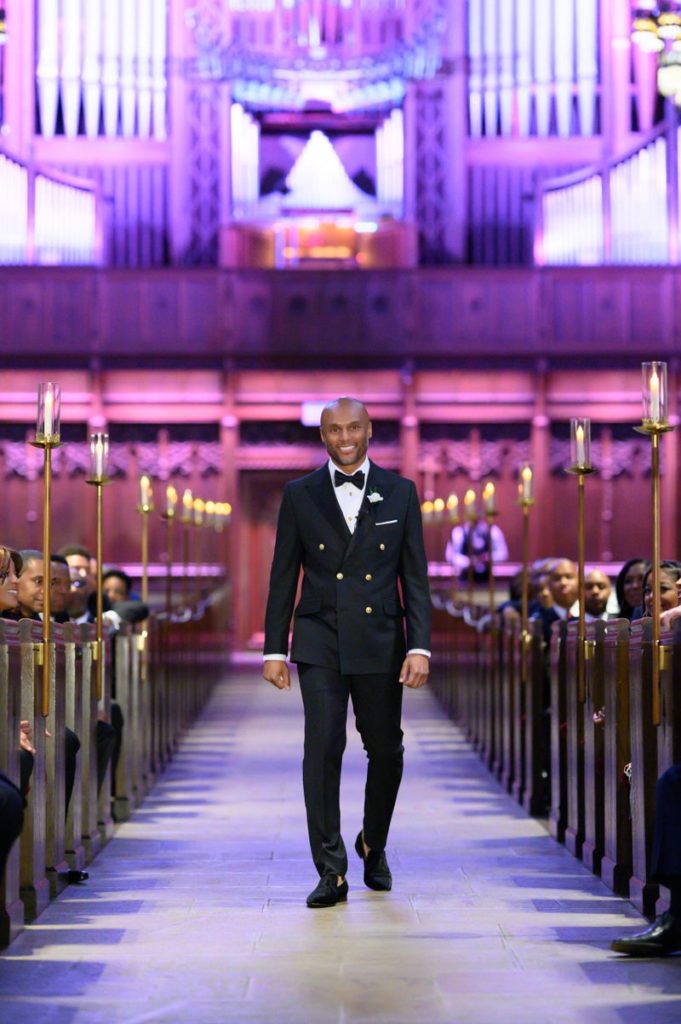 Singer Kenny Lattimore and his wife Faith Jenkins, star of the popular court TV show Judge Faith, prove that manifestation is real when it comes to love. The couple was first introduced by super-producer Aaron Lindsey. At the time, Jenkins decided to delve back into music with a Christmas project. Lindsey suggested she link up with Lattimore to help get her material off the ground, knowing instinctively they would be a perfect match.
"After our first lunch date, I did not leave saying, 'that is my husband,'" Jenkins recollects. "I left thinking it was a nice conversation with a nice person. Over time, I realised just how amazing of a person he is and that he was everything that I wanted."
The proposal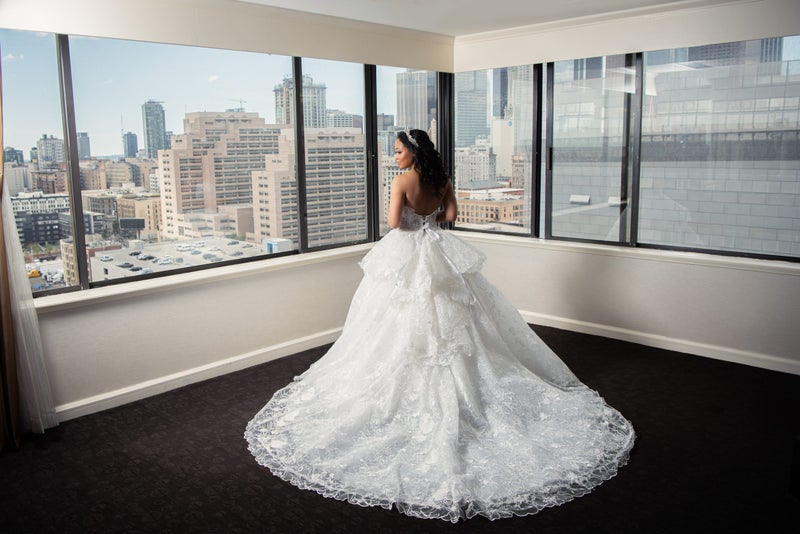 After six months together, Lattimore orchestrated the perfect proposal in New York's Central Park, which was blessed with a prayer by one of Lattimore's friends. Following their engagement, the couple went straight to counseling to set the tone for their new lives together.
"When we went into our pre-engagement counseling and we began to have the conversation with Pastor Holland, he told us, 'I can see it,'" says Lattimore. "He was able to confirm [the love] we felt in the moment. There was no hesitation on my part."
Their fairytale wedding ceremony went off without a hitch, but it was the reception that truly made a statement. Rather than going for a traditional first dance, the Lattimores' surprised their guests with a choreographed dance routine they won't soon forget.
The Blushing Bride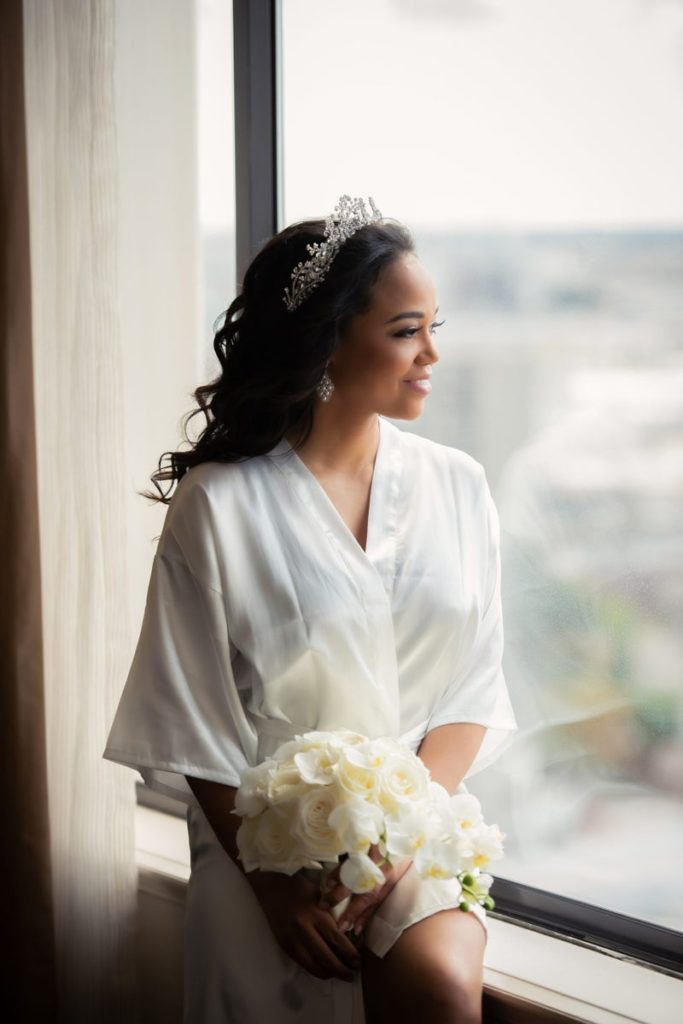 Jenkins was at peace and so excited that her prayers for a perfect partner had been answered. "I had wrote a note to myself back in September 2018 that I would be engaged to 'blank.' I didn't know who was going to fill that space, but God did," Jenkins says. "Kenny and I got engaged at the very end of August 2019. I was never going to settle. I just believed that if marriage was meant for me, God was going to answer my prayer. I met someone who exceeded my expectations."
Fairytale Vibes
Jenkins wore a custom lace Pnina Tornai gown for her ceremony look. It was the very first dress she tried on and it instantly captured her heart. "I was Miss Louisiana back in the day, so I wore a lot of evening gowns," she explains. "I had an idea of what I thought would look good on me." Jenkins had her mother by her side the entire day, which made the precious memories even sweeter.
Tailor Made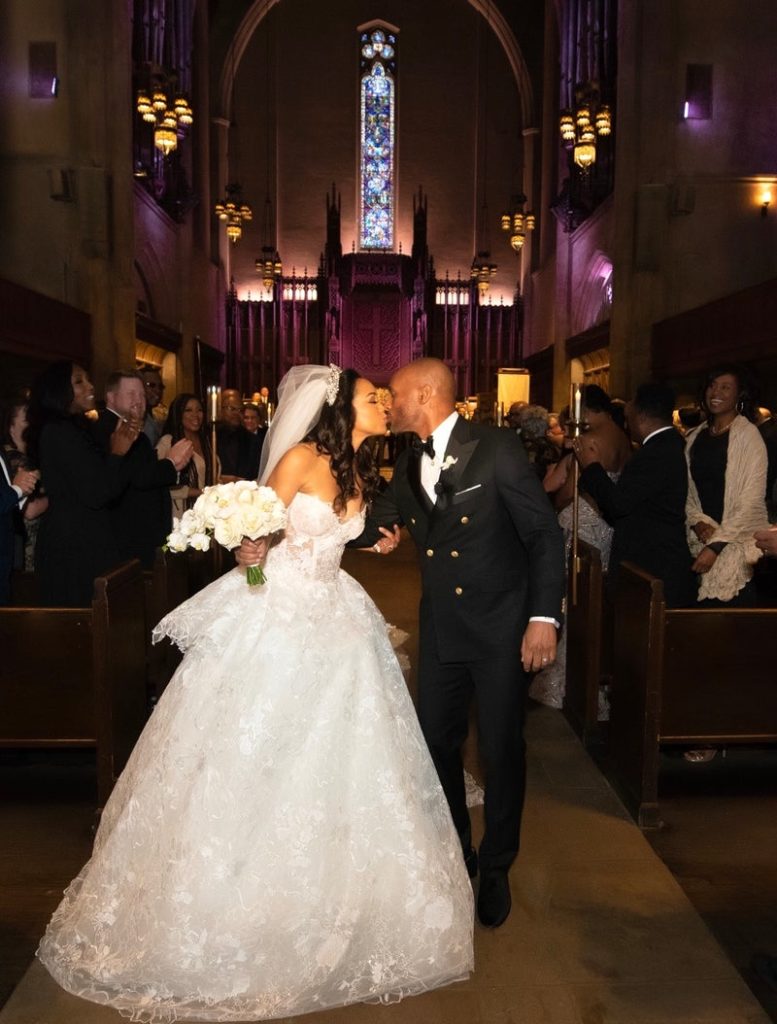 "I work with a stylist named Eboni Johnson and we went for this double-breasted look," Kenny says of his sharp J.C. Scott suit. "I like to be different, and this look had the Prince Charming [effect] because of the gold buttons and peak lapels."
True Love
"For me, the best part of the day was seeing the doors open and my bride standing there," says Lattimore. "It was extremely emotional and it's so funny because now we can look back at the video and I'm like, 'yep, I am about to lose it.' It was almost like she was glowing."
Love On Top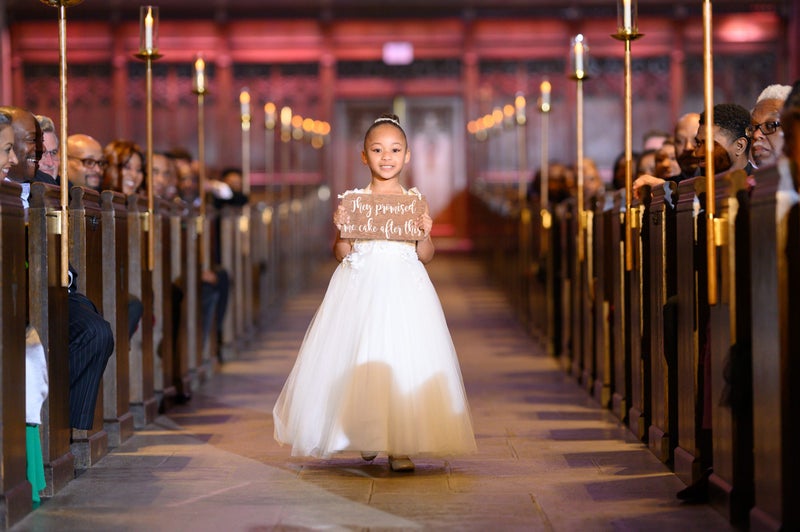 "Walking down the aisle, it felt like my entire life was flashing before my eyes," says Jenkins. "Stevie Wonder is singing at the piano, Kenny is standing on the stage, and it was the most surreal moment of my life. My biggest dreams became a reality in that moment."
Made For Each Other
Kenny says his wife met all the criteria for what he prayed for while single and self-reflecting. "There were about 28 different core values that I [wrote down], and Faith lined up with all of them," he says. "A lot of times people fall in love and it's just emotional. But they find out later on that they don't like each other. I like her and all the small details. [Our relationship] didn't feel like work."
Music To Their Ears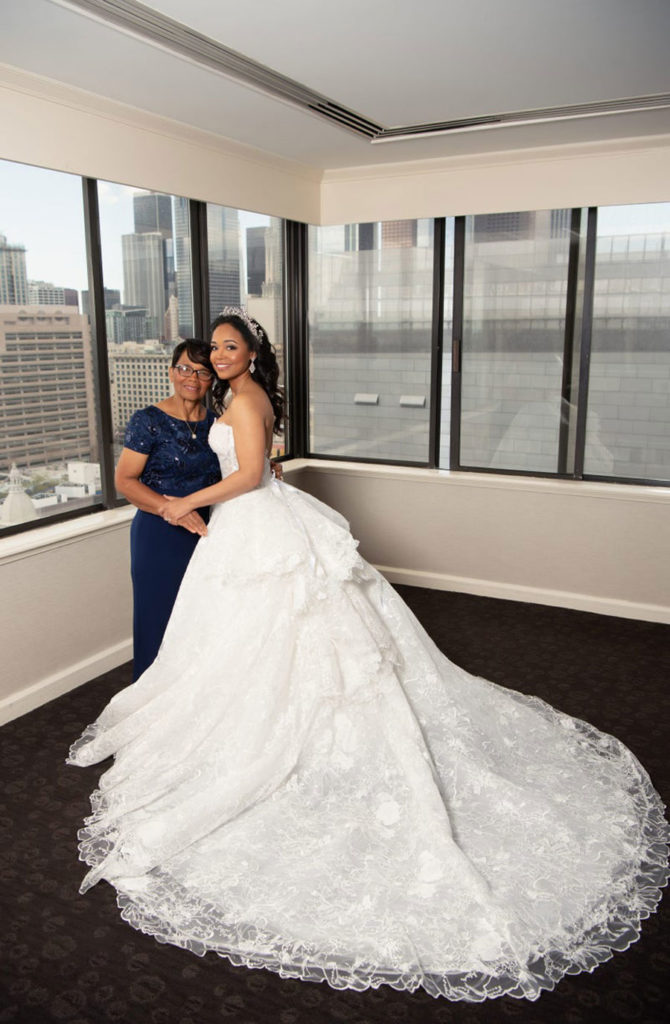 "There were so many people who asked how the music was going to be at our wedding, particularly because of my 'For You' song," says Lattimore. "When you walked into the church, there were strings. When you walked out, there was praise. We both were very blessed to have Stevie Wonder sing Faith down the aisle." The couple's reception paid tribute to the bride's Louisiana roots, from the music to the food. To enjoy the celebration and comfortably perform their choreographed first dance, she decided to change into this chic lace Tadashi pantsuit for the reception. Each guest had personalized gold acrylic nameplates at their seat, which became a keepsake everyone raved about. "Faith is the type of person who loves for people to feel loved and important," Lattimore mentions. "I have to give kudos to her because she is great with the details."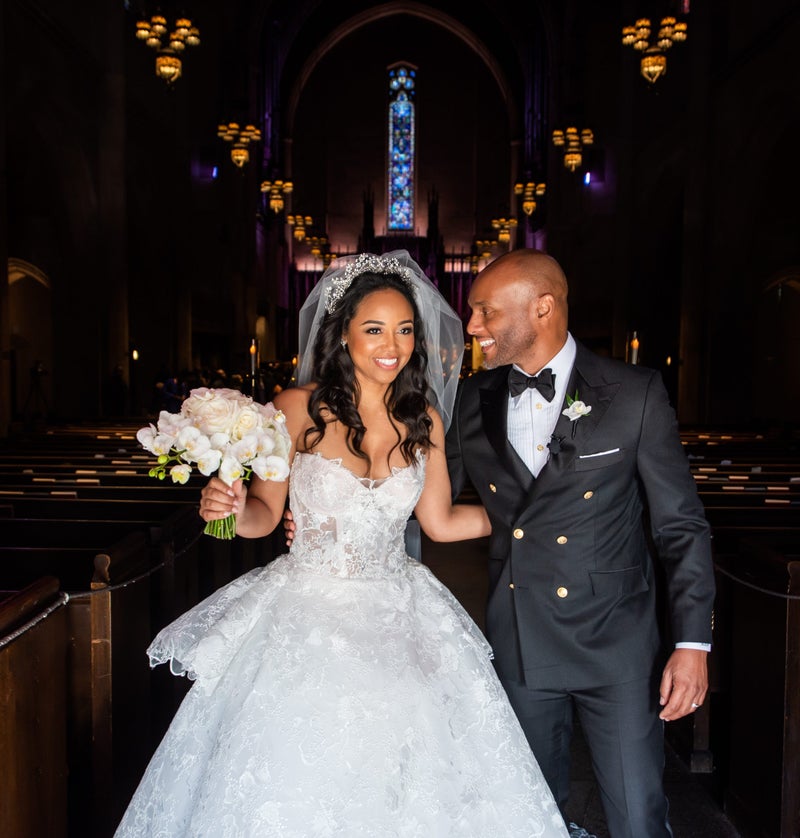 Guests dined on Southern dishes like jambalaya and cornbread while drinking Lousiana-inspired cocktails like the Bourbon Street Old Fashioned and Mardi Gras Mule. We'll toast to that.
Source: essence.com