By Beatrice Nakibuuka
Brian Musana and Martha Mirembe first met at a fellowship on November 9, 2019. It was love at first sight and since then, one event led to another until December 13, 2020 when they tied the knot. They told Beatrice Nakibuuka about how it all happened.
After the fellowship, Brian Musana offered to drop off Martha Mirembe at her home since they were using the same route and it was late.
"I loved him on the first day. We connected naturally and I could see it in his eyes but I waited for him to make the first move because women do not do that. When he dropped me off, he asked for my contact and I hastily gave it to him. I expected his call and he rang me the next morning," Martha recalls.
For Brian, the lift did the magic because as they moved, they talked about balance of power in a relationship and he was able to assess her opinion about relationships.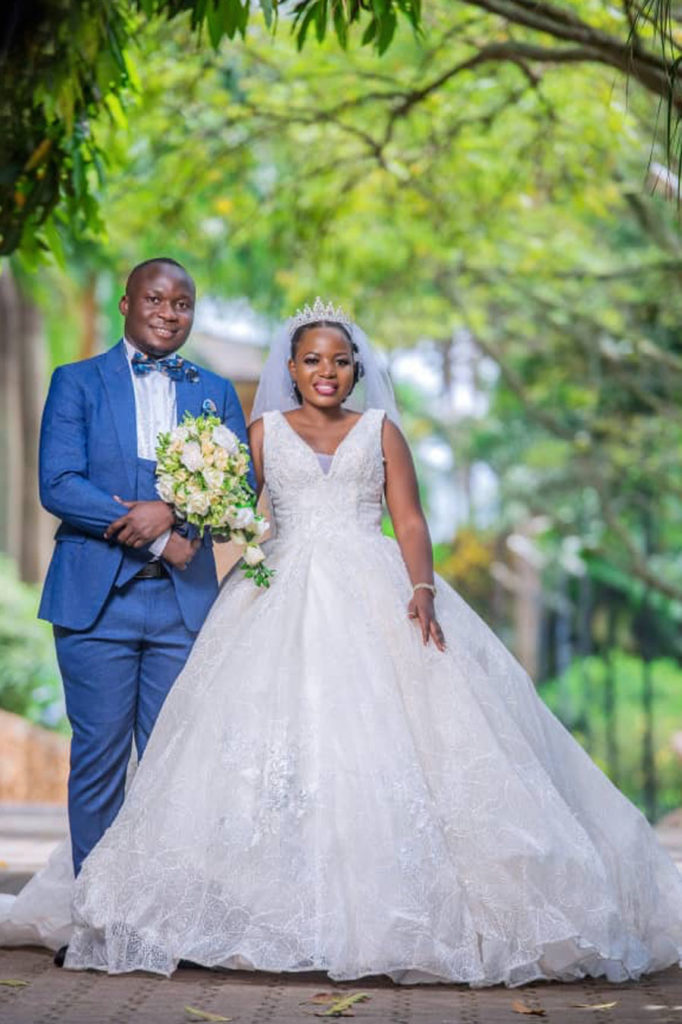 "I asked her out, the next day. Fortunately, we both were on leave and had a week of bonding. I was not in any relationship at the time and neither was she. This was a go-ahead for me," Brian says.
He asserts that when you meet the right person, you feel it. After a week, he made his intentions clear and they started dating. Martha did not play hard to get since she was already in love and within three weeks of their meeting, she had affirmed her feelings towards him.
"The socially acceptable things of playing hard to get do not work for everyone. I wanted to act so but if you like someone, things will effortlessly fall in place. After two weeks, I had agreed to his request and we were a couple," Martha recalls.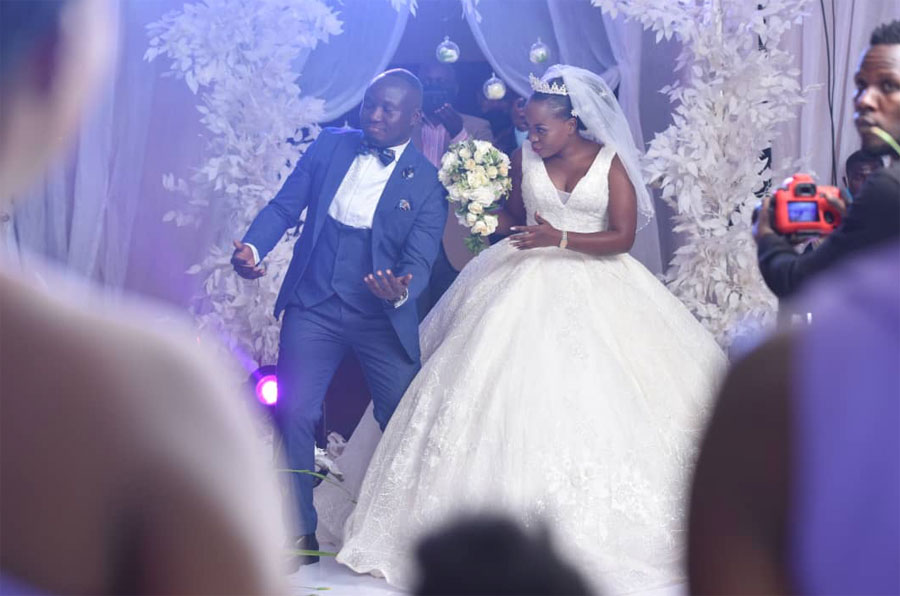 Parents in the picture
Martha went to meet his mother and Brian was sure, Martha was the woman he was going to marry.
"I met his mother but also felt special when he took his mother and I to his graduation. He is prayerful, hardworking and a man of his word. I could not find a better choice than him."
Brian then met Martha's mother three months later. After a few days, he proposed to Martha on July 19, 2020. When she told her parents about her decision to marry him, he was summoned to meet her family in Jinja.
"Martha is welcoming and accommodative. Her father summoned me for an interaction for purposes of bonding. We had a one-on-one and also interacted with the rest of her family members. By the time I left, I felt welcome and part of the family," Brian says.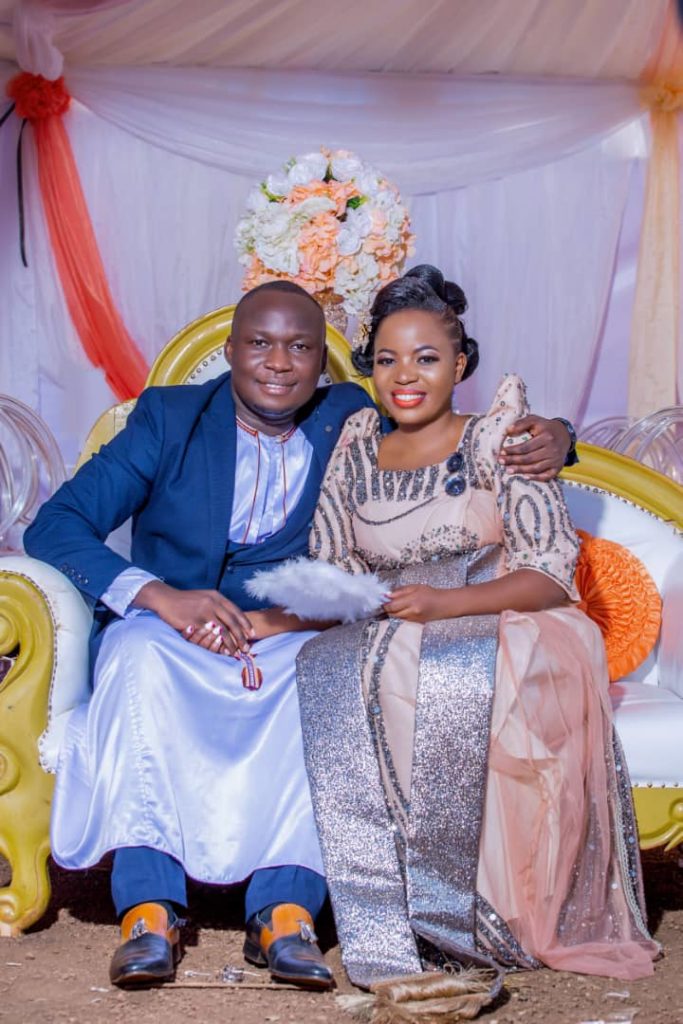 The two then agreed upon November 8, 2020 as kukyala, December 6, 2020 as introduction and wed a week later.
They planned to have their events close to each other so that they could have the same service providers and ably negotiate a discount.
"All the service providers were known to us. I would advise anyone planning to have such planned events. Such people have a brand and friendship to keep and rarely disappoint," he says.
The wallet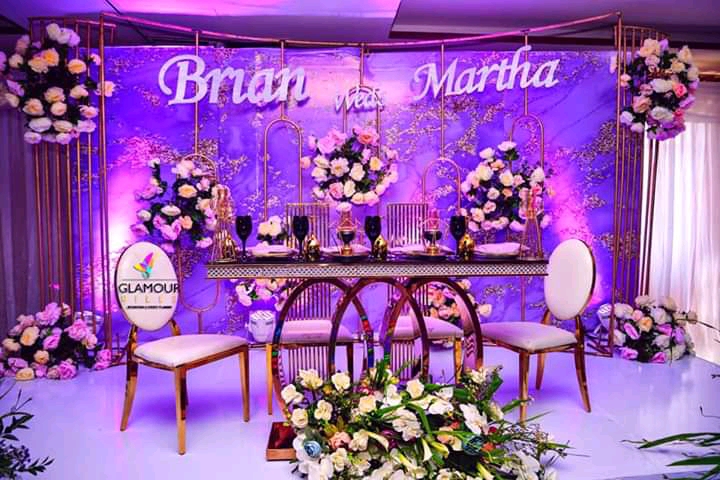 The duo had a budget of Shs50m and they had saved half of it and the rest was contributed by friends and relatives.
"We had just the wedding launch and the rest of the money was sent through mobile money, our bank account and cash occasionally. The most expensive item was venue, food and drinks which cost us Shs17m," says Brian.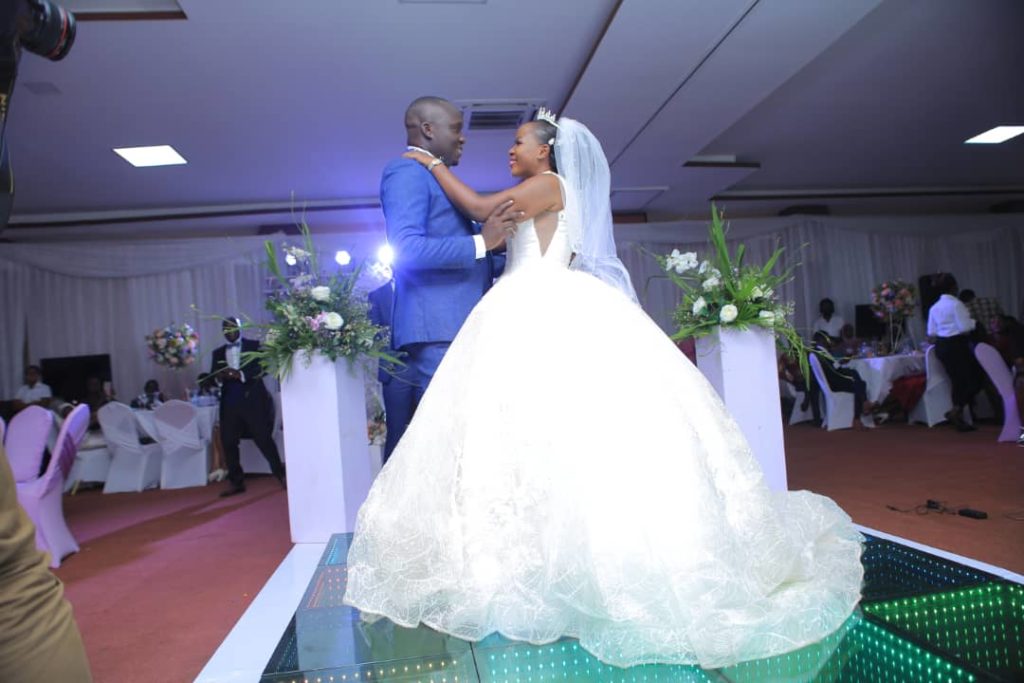 Martha chose to window-shop for most of the items and she was shocked at the prices.
"Some items would be so expensive in uptown shops but incredibly cheap downtown. I did most of the shopping there and saved a lot. My gown for instance, was Shs1.8m but I had been asked to pay Shs2.5m in one of the bridal shops," she recounts.
For Martha's changing dress, a friend made it at Shs 900,000. She got the design from pinterest, (a lifestyle and trends app) and bought material for the same. On the eve of the wedding, Martha was in the salon doing final touches.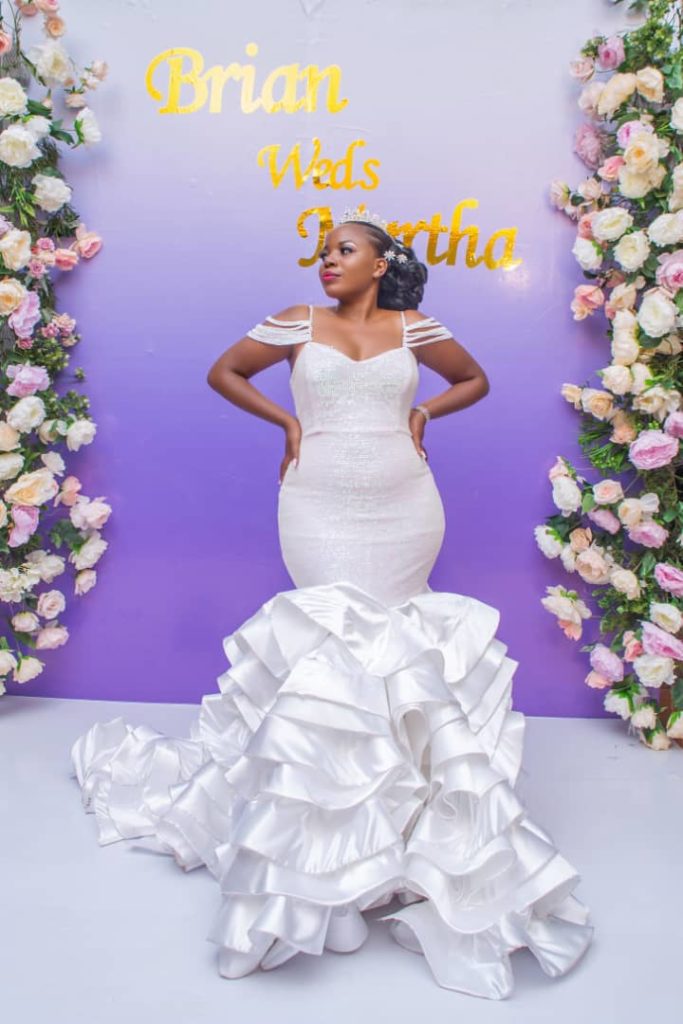 Moments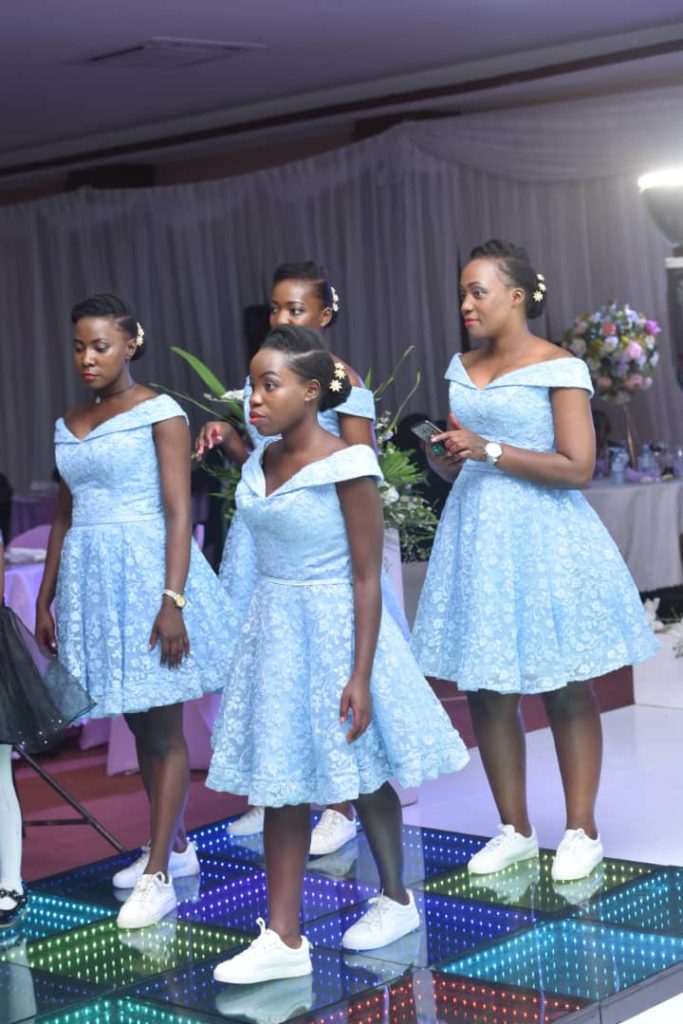 Martha's favourite moment was when her father walked her down the aisle and during the church service as she exchanged vows.
"Imagine invoking heaven to bear witness to a decision that the two of us had made to become one. It was emotional. I shed a tear of joy for the beautiful church moments," Martha recollects.
Brian was charmed by the vows, signing the marriage certificates and having a full house at reception.
"I could not believe all those people had gathered to celebrate us. My only disappointment is that the memory lane was delivered late to the reception," he says.
If there was something she would change given the chance to repeat the wedding, Martha says she would choose a married matron.
"The one I had was unsupportive during the preparations."
Preparations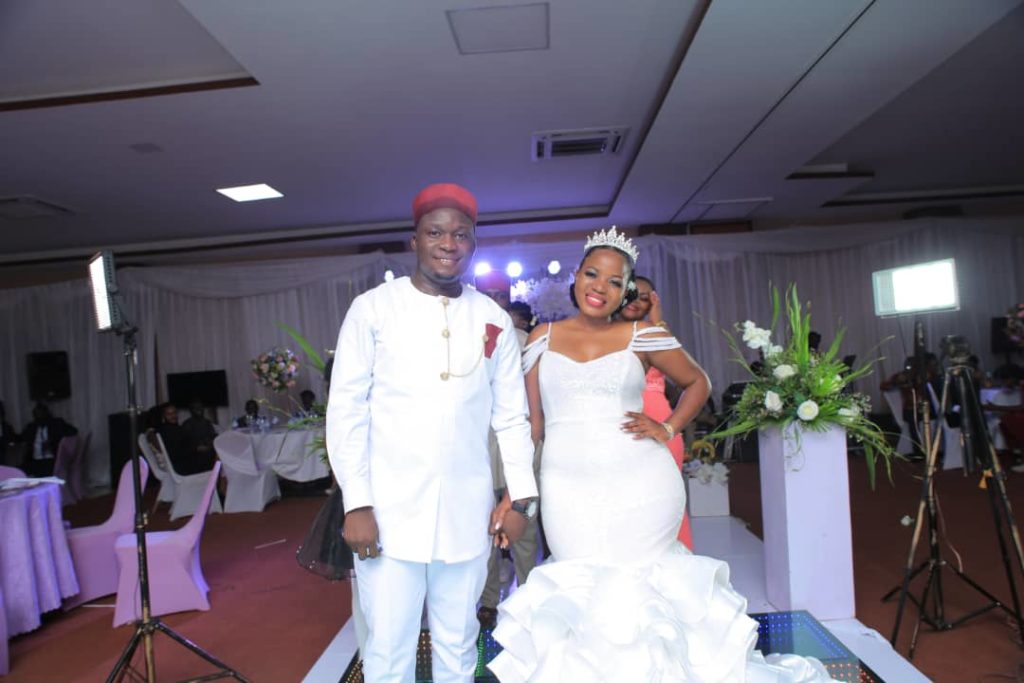 The couple had several premarital counselling sessions with the pastor that wedded them. Martha also had a bridal shower organised by married women at her church and Brian with the married men. During this, they learnt how to handle a home.
"You spend the rest of your life with someone you love and care about the same way you love yourself and willing to give your whole to," Martha says.
The cake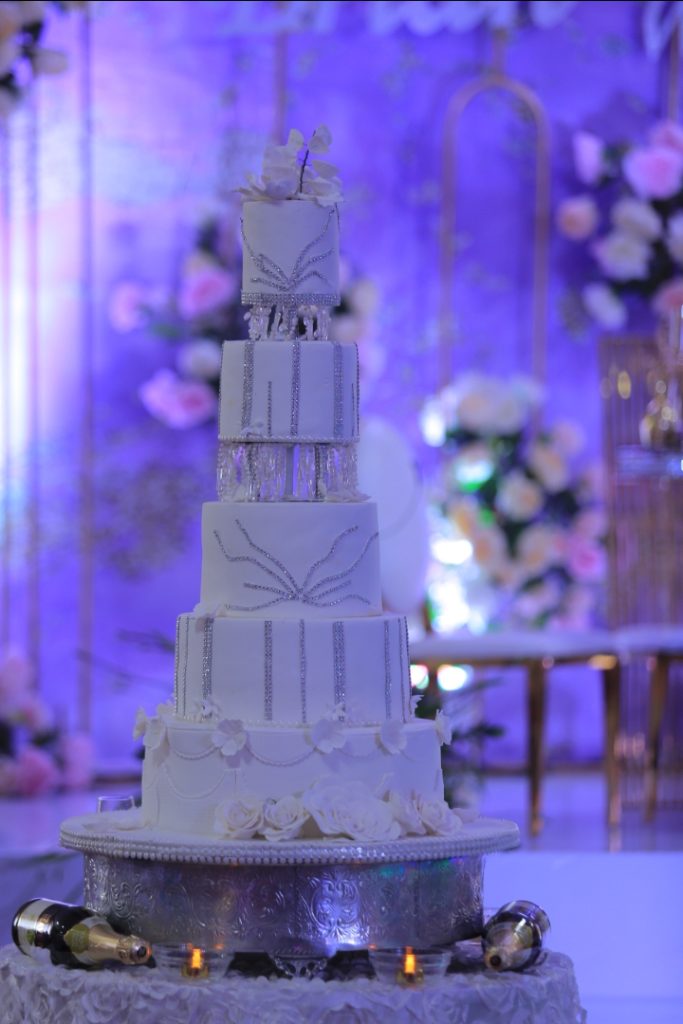 Martha was specific about a cake. Bloven Cakes baked a 13-tier white and silver cake which had a different flavour for each tier at Shs 1.8m.