By Rashim Nabanja
On December 17, 2020, Maria Kwagala Lwanga and Tom Lwanga exchanged vows at Gabba Community Church, later heading for their reception at Grace Land Gardens in Bunga. The happiness this lovely couple expressed on their big day will make it hard for one to believe the kind of struggle they had to go through just to be together.
How they met
Maria and Tom met way back in 2014 through Facebook. According to Maria, she kept getting messages from a stranger that she had no interest in and she ignored them. To her surprise, Tom kept insisting so she was forced to block him, "I blocked him but he kept opening up different accounts to access me." After blocking five of Tom's accounts, Maria says she felt pity and decided to unblock him on his main account.
"I unblocked him but still wouldn't reply to his texts. If I decided to reply, the only thing I would write was 'boooo'," she shared.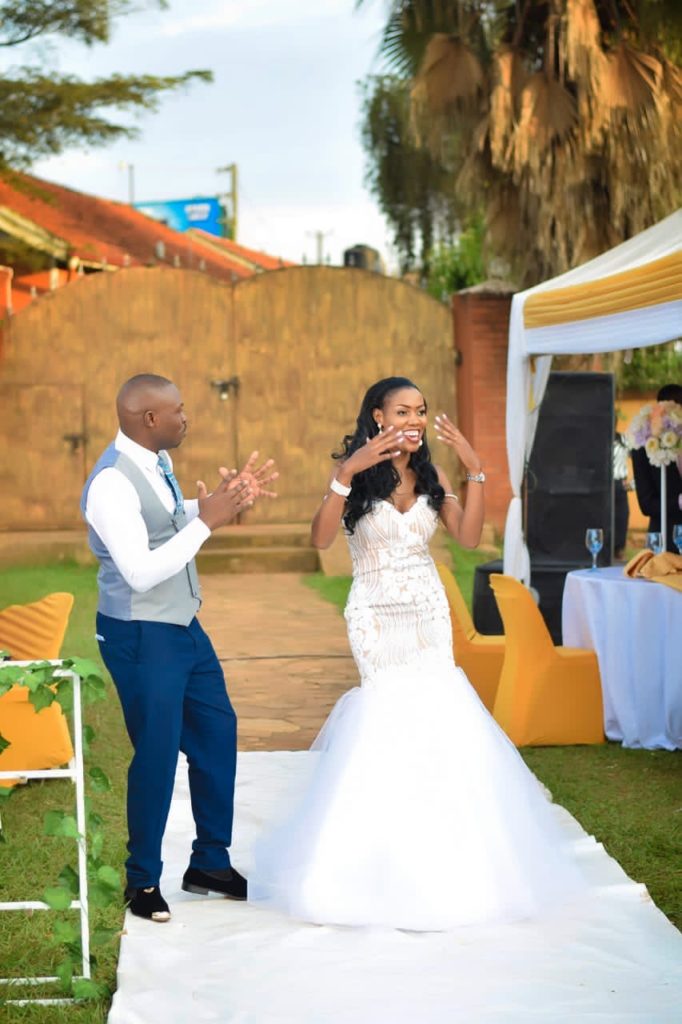 The two later stopped being in touch for a period of three months. By this time, Tom was working in Abudhabi and Maria also happened to go to Dubai for work, "Out of the blue, I decided to send him a picture of me on the plane and told him I had gone to India for heart surgery."
Maria says she did it simply to gain sympathy from Tom and surprisingly, it worked. She then asked him if he was still single and luckily, he was. This is when Tom began expressing his feelings towards her.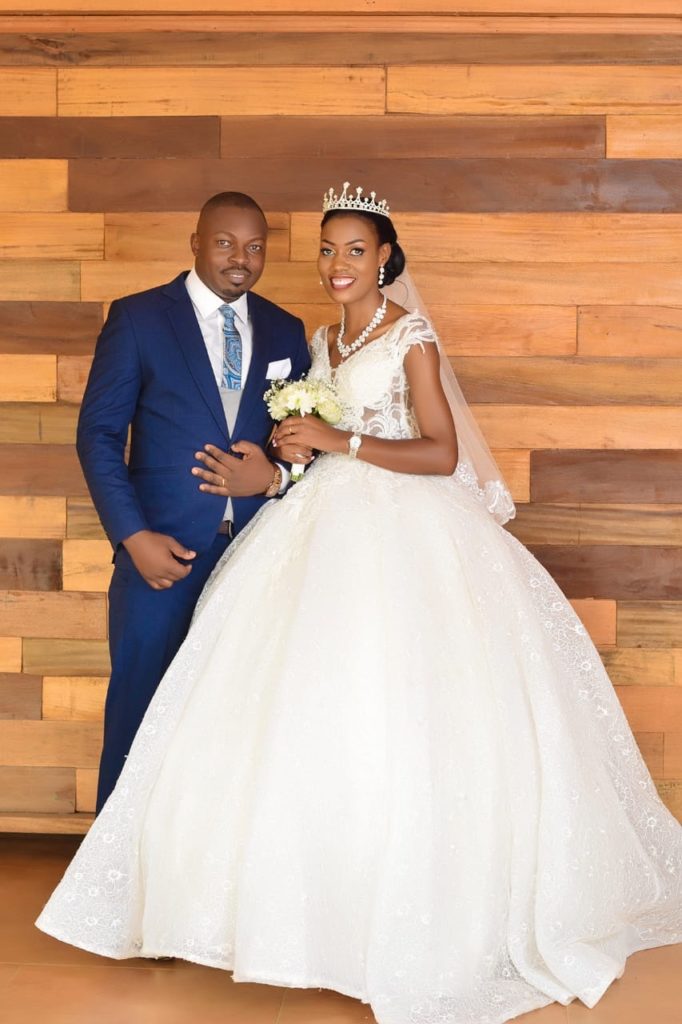 Tom kept asking Maria when she would be back to Uganda so that they could meet but she never really opened up until in January 2018 when she flew back without telling him, "When he found out I was in Uganda, he got so pissed thinking that I had come back to get married."
Even when Maria tried to convince him that it wasn't true, he never took her word, "I then told him to come to my parents' home and prove that I was still single and not married yet."
In March that same year, Maria received a call from Tom revealing he was in the country. Tom finally paid a visit to Maria's home so that he could prove that what Maria was telling him was true.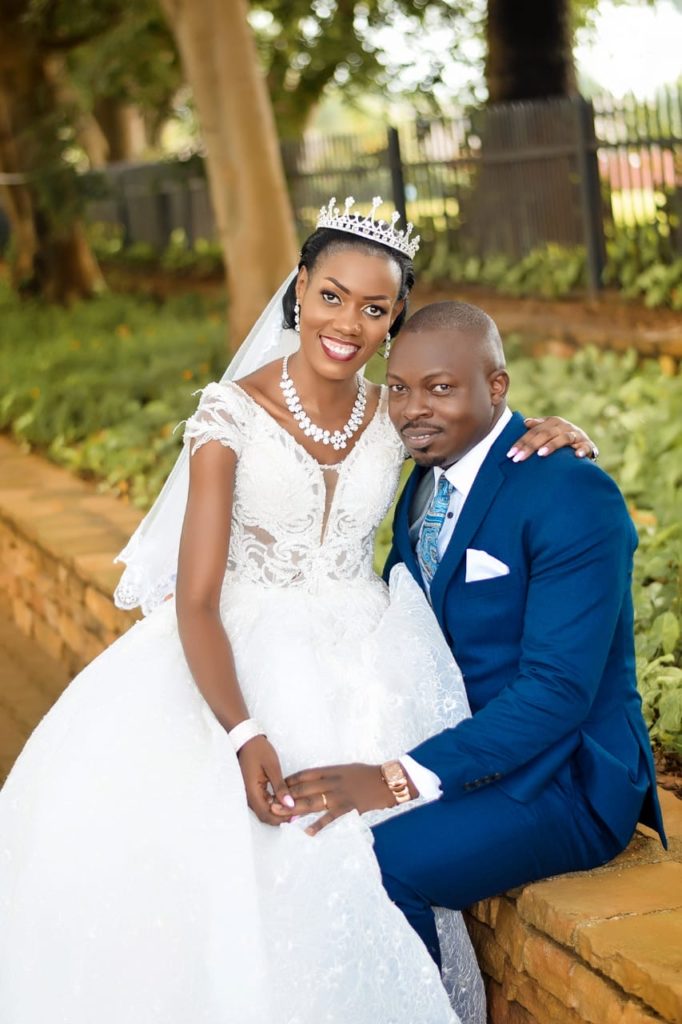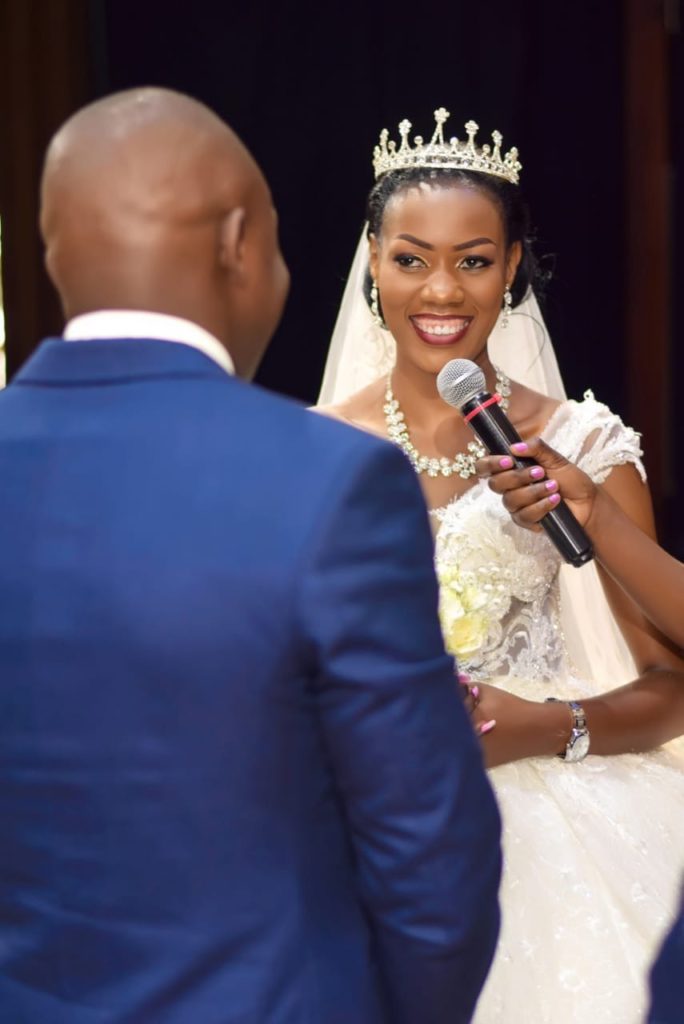 "It was just a normal friendly visit and my parents welcomed him well."
Unfortunately, Tom didn't stay in the country for long. He had to be on the next plane back to work and this is when the two started dating officially, "We were in an online/long distance relationship."
The couple made arrangements and by August 2, 2019, Tom was back in the country and they were having their kukyala, "We had a successful kukyala and agreed that we would have our Kwanjula and wedding soon enough."
Eight days from the day of the kukyala ceremony, Tom left for work again leaving Maria behind to build and take care of their new home as they made plans for their kwanjula and wedding ceremonies.
Challenging Kwanjula/wedding preparations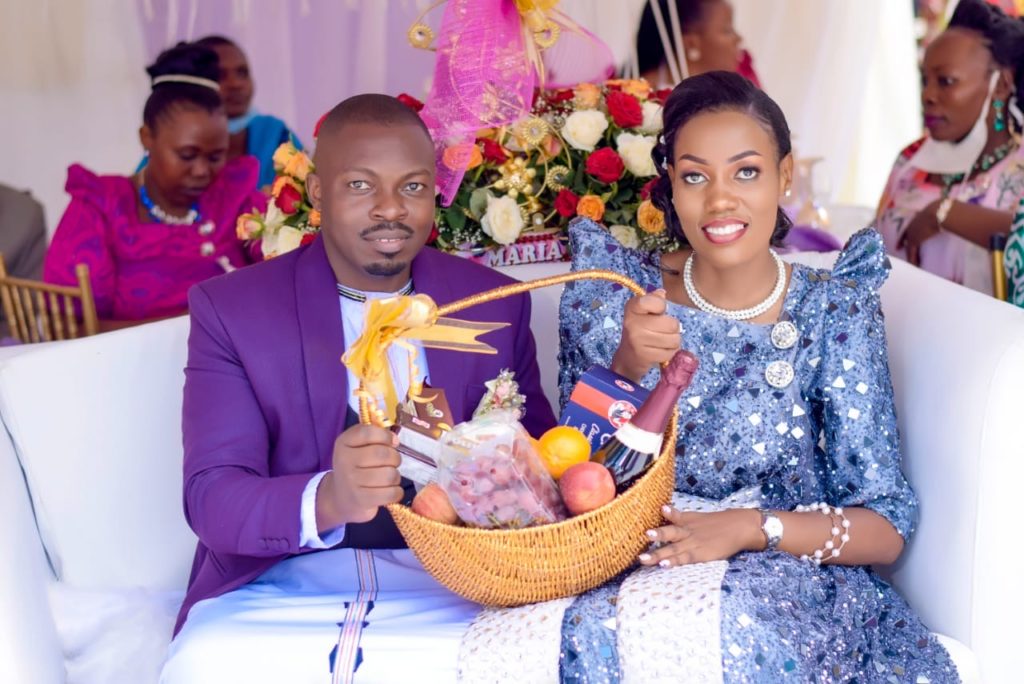 Tom was scheduled to come back for the kwanjula ceremony in August 2020 but didn't make it. According to Maria, Covid19 and the lock down messed up all their plans but they were not about to give up.
"People discouraged us, very few were on our side but we stuck to our plan and kept moving."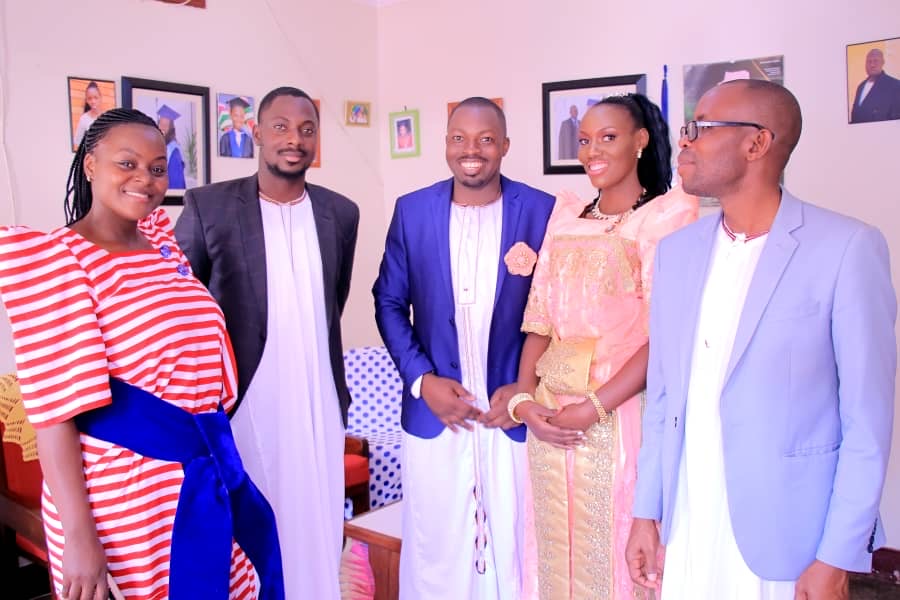 The couple had to make budgets and give them out with no particular dates of when the ceremonies were scheduled to take place. This was because there were no work vacations being given out at Tom's work place so they were not sure of when the ceremonies could take place.
After a lot of explaining, Tom was finally given a break from work scheduled from November 20 but unfortunately, it was later canceled. His work company needed all kinds of receipts and purchases to evident the purpose of his leave request.
He was then again given November 28, but that too was later canceled. At this point, Maria says her parents had lost hope and couldn't stop thinking about the kind of embarrassment they were about to go through, "My parents were worried and kept imagining how I was going to end up having no groom at the function but just his picture."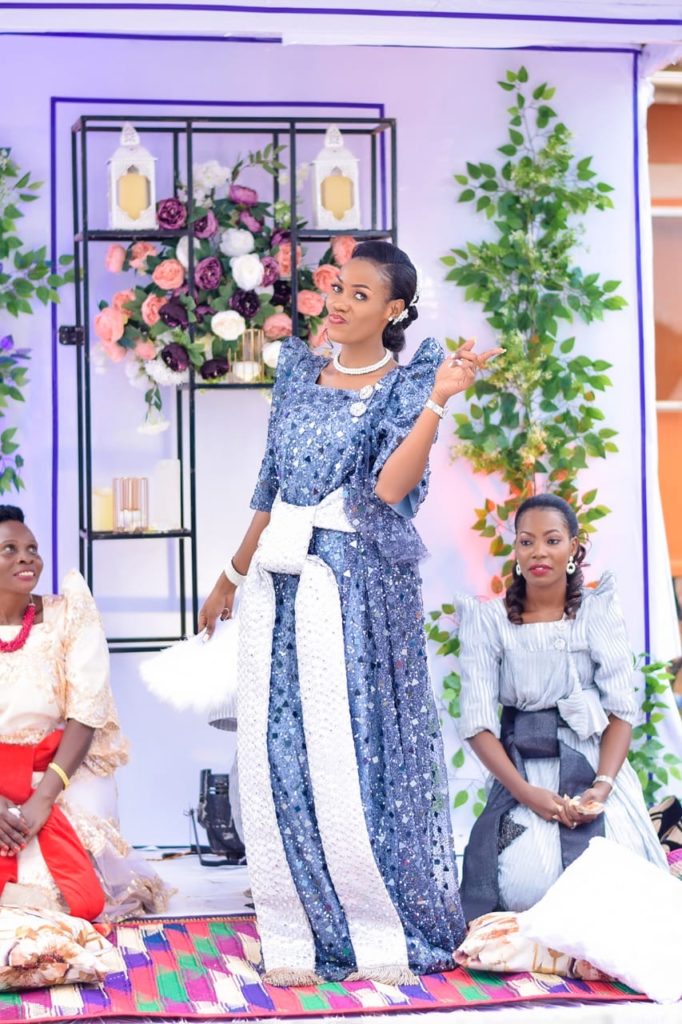 Fortunately, Tom was given another chance. He was told to present each and every receipt of purchases made for his ceremony plus a batch of printed invitation cards. Maria organized these and put them on the next plane to Abudhabi.
After the long struggle, Tom was given leave on December 7, but he wasn't contented with it, "Our kwanjula had officially been set for December 10 and the wedding for December 17. My husband had refused the date given to him but I later convinced him and we had to improvise."
With the help of her matron and her in-law, the best man, Maria managed to organize each and everything for the kwanjula and cater for all the services needed, "Tom used to send money as I bought all the things that he had to present for the kwanjula so by the time he came back, the only thing he had left to do was to find his outfit because all other things were set."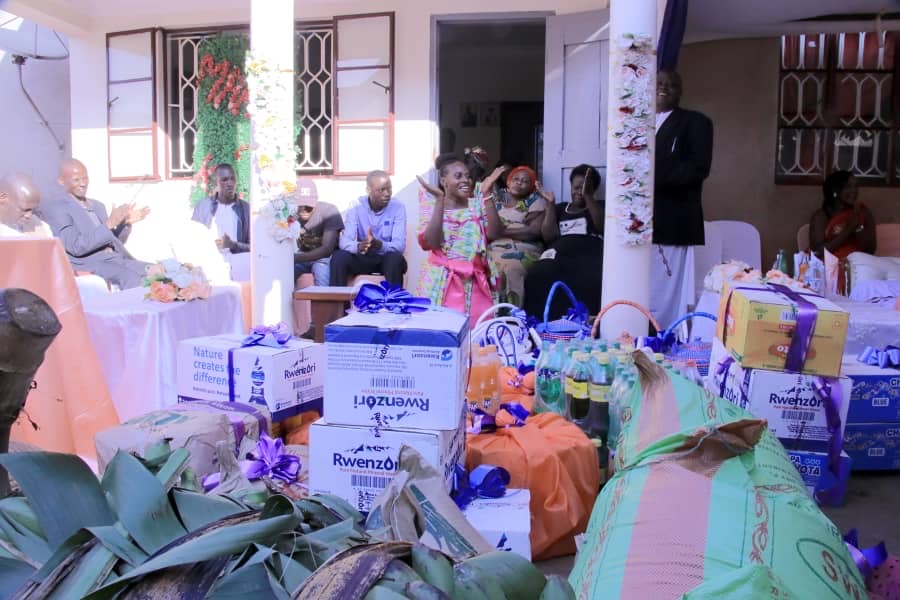 On December 7 morning, Tom successfully landed in Uganda and on 10, the couple held a successful kwanjula ceremony.
A week later, the couple held their wedding ceremony with over 150 guests around to witness the first step of a beautiful journey the lovely couple was taking.