By Jackline A. Olanya
Does the thought of planning a wedding for 500 of your closest friends and relatives make you feel like skipping town? So do it!  We explore the growing trend of getting married abroad.
When today's average girl growing up in the Ugandan capital dreams of her wedding day, she probably imagines walking down the aisle of the church her family has attended since she was a baby. She imagines a reception party it much like her older sister's or aunties'—preferably at one of the posh, popular venues around town with every member of her family, her friends and even the village neighbour's grandma in attendance. Of course, the beauty of life is that things rarely turn out as you planned.
Sarah Namara, a receptionist in Kampala never dreamed that the man of her dreams would turn out to be a Namibian technology living in Spain. The two met on his frequent visits to Uganda, while the rest of his family lived in the United States.
With the prospect of marriage now increasingly imminent for the pair, I asked Sarah where they would have the wedding. "Seriously, I don't know!" she giggled. What does seem clear is that Sarah is likely to be among the increasing number of Ugandan women who choose to wed abroad.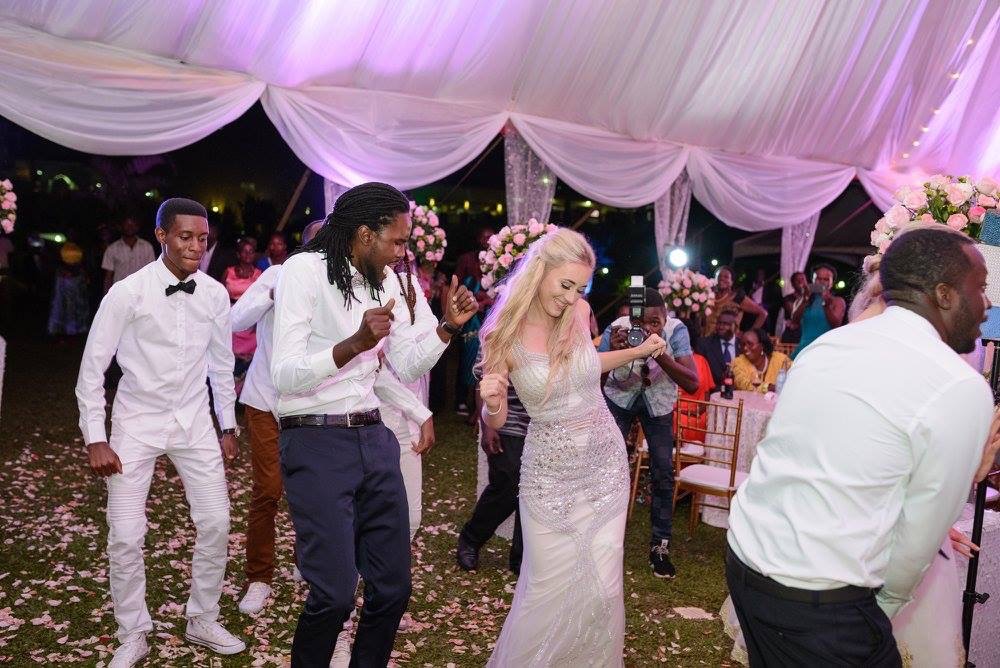 For some, like Sarah and her Namibian, it's a matter of logistics: There remains a strong expectation in Ugandan society that the groom's family take responsibility for organizing the wedding; since that wouldn't be possible, it looks like a Ugandan wedding for this couple is out. (Though Sarah was still hoping at least for a traditional introduction in her homeland.)
Such old fashioned cultural expectations are the reason some couples choose from the outset to marry far from home, which makes them feel free to express themselves. Timothy Semambo, a Ugandan nurse living in London, decided to marry abroad to save his bride from the narrow-mindedness of family members back home. Timothy met his beloved, a Ugandan dance instructor who has spent most of her life in Europe while at university in Wales, UK. "My relatives wanted me to end up with a traditional Muganda woman, but my wife is not that," he explained. I love her the way she is and to save her the trouble, though it cost me an arm and a leg, we did our thing in Italy." From his side, only Timothy's parents and sister attended in the end, though many of his bride's family members did make it. "It was awesome!" he said.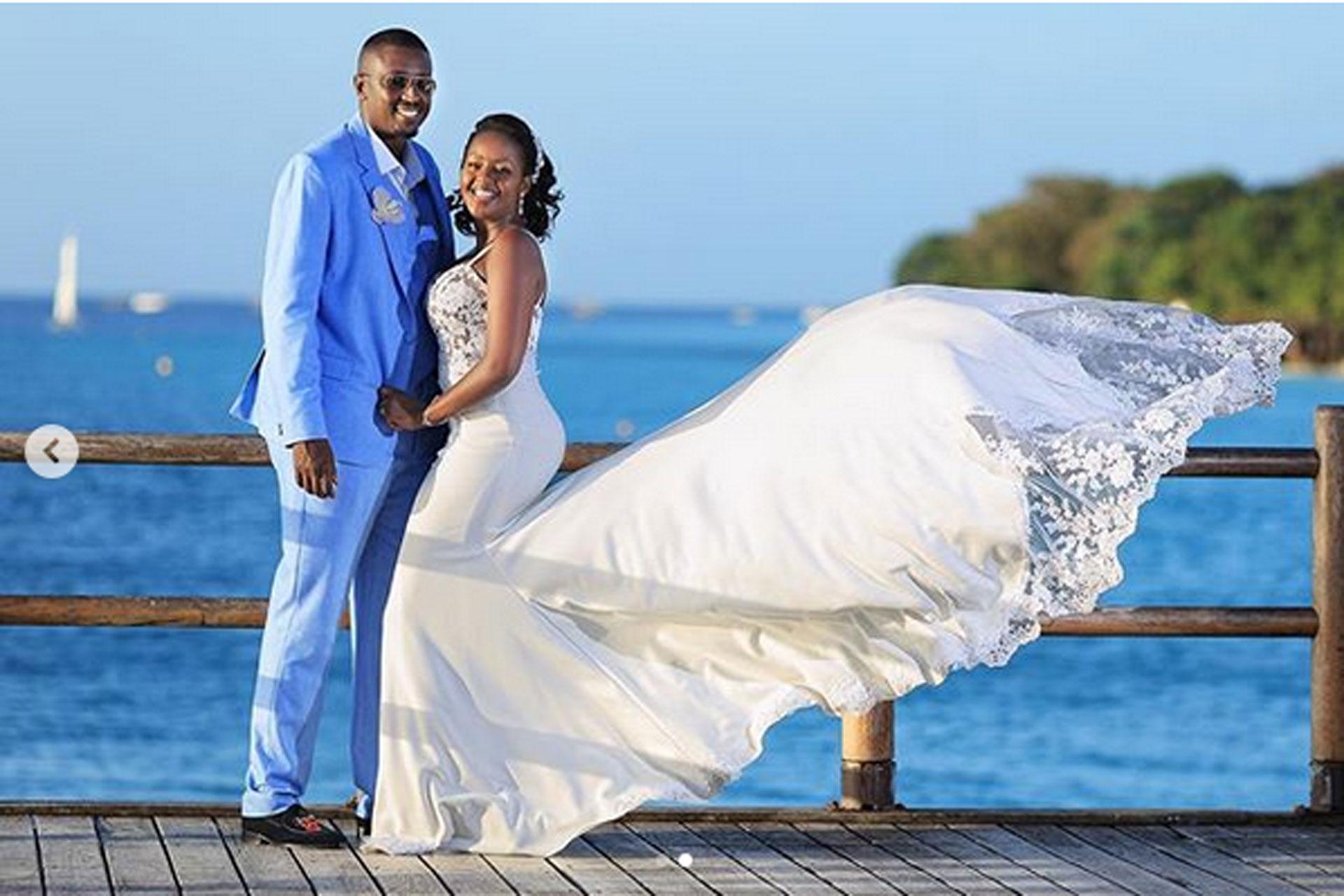 Of course, there are also couples that decide to tie the knot in another country not because of family politics or practical matters but simply for the romance and adventure of marrying in a foreign land. Imagine, for example, saying your vows on a turquoise beach on a blissful Indian Ocean island, or on a ski slope in Europe. "You could invite your wedding guests to a luxurious safari lodge in Tanzania, to a Thai resort or in casino in Las Vegas!"
We can already hear the naysayers: "But the cost!" True, airfare and accommodation for a wedding abroad isn't going to be cheap. On the other hand, you can plan it so that you are already at your honeymoon venue, so subtract that cost from what you'd otherwise be paying in total. Also, you'll inevitably be drastically reducing your guest list—only your closest family members and friends may be willing to make the trip to attend your far away nuptials  so you'll save money on the head count.
According to destinationweddings.com, a planning Web site, couples who opt for a getaway weddings, so called destination weddings are on average actually cheaper than traditional ones. "It can also turn your wedding day into an unforgettable 'mini-vacation' for you and your guests," gushes the site.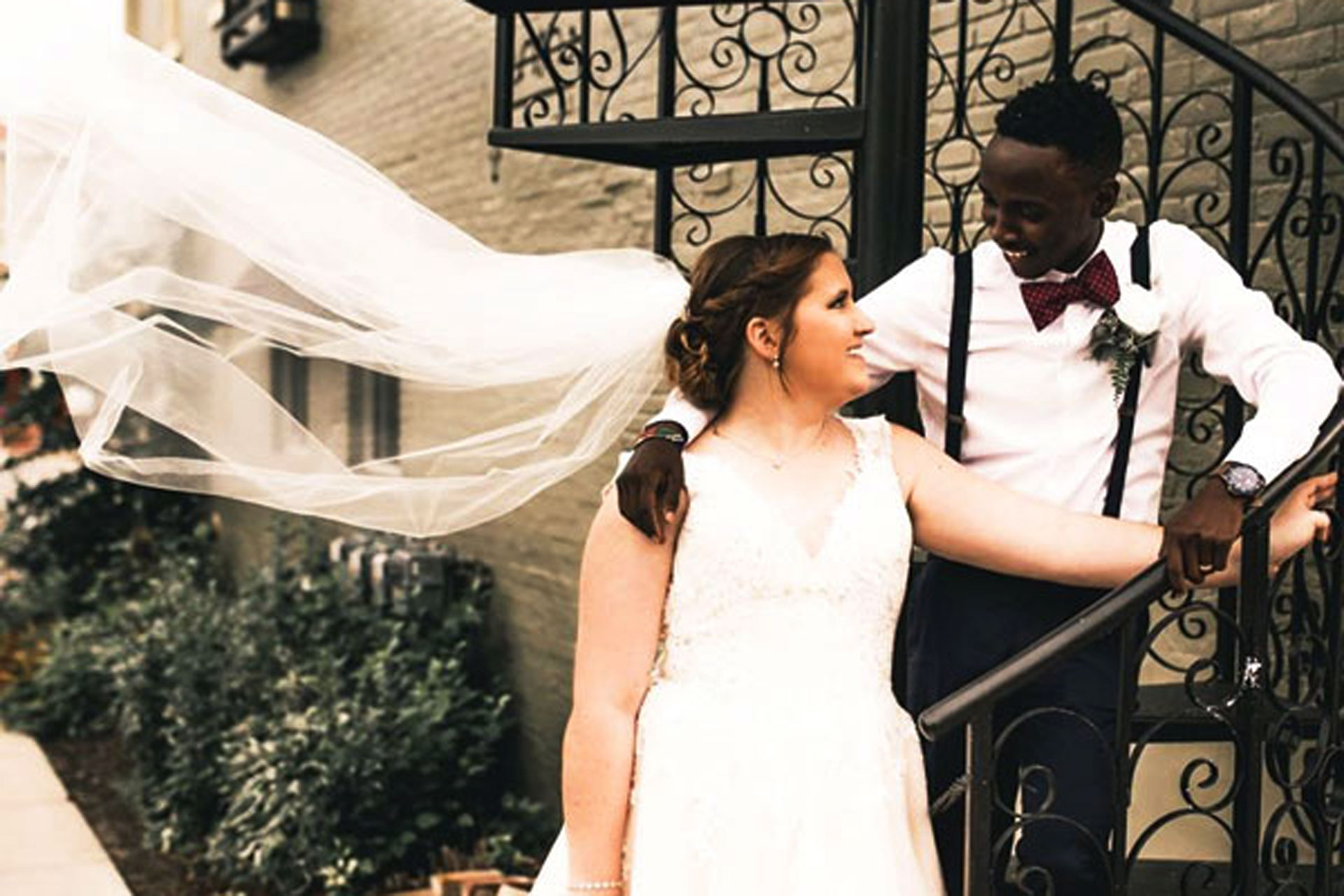 Of course, many couples won't want all those relatives and friends to miss out on their big day—especially when they anticipate the eternal wrath of the oldies in the countryside. Others, however, will quietly feel relief at the prospect of avoiding the obligation to accommodate every country "cousin" who sees your wedding as a free weekend lunch.
Weddings have always been more about families and clans than they have been about romance—much as the television industry would prefer we believe otherwise. Since that is not about to change overnight, especially in Uganda, the so-called destination wedding is likely to remain a tempting anomaly. A few brave couples will consider it— and most will opt in the end to stay home and offend no one. On the other hand, modern couples in Kampala are increasingly trying to scale down their weddings in favour of smaller, more intimate functions.
Tracy Otim (not her real name) is an English girl who married a Ugandan man in Kampala. They threw a big, traditional wedding here in Uganda. Her family flew in a week beforehand and went on safari upcountry to look at lions and elephants. "They were thrilled to be part of an African family," she said. Two days after the wedding, Tracy and her groom—along with their matron of honour and best man flew to Worcester, a small English town, where they had a second wedding, complete with another ceremony and another reception for her, friends and relatives there who couldn't make it to the African wedding. And yes, she wore her gown again. So if you and your beau can't agree on whether to throw the traditional, big to-do here at home in Uganda, consider this; It's possible to do both.
Click to view details on what you need to know when planning a wedding abroad.