By Eunice Rukundo
Those who feel comfortable entrusting all the details of planning their wedding day to a stranger and who can afford it have the option of hiring a wedding planner. The rest of us will have to do the work ourselves, albeit with lots and lots of help. Woefully mistaken is the couple that thinks they can somehow do it all, no matter how great their resources. If you are going to throw your own wedding, you will need the input and assistance of your family and friends.
However, just because everyone loves a wedding and the magic aura of love is in the air, don't expect your loved ones to suddenly turn into expert party menu planners or authorities on bridal flower arrangements. Your first and biggest task is delegating the details that will go into making your big day special; you must handpick your wedding committees and their heads to stand in for you, especially on your wedding day, when you'll be too busy to make sure that the drinks are cold and the MC is sticking to the schedule.
 Capable committees
Your first and perhaps most critical task is to choose your wedding committees. After attending numerous weddings, speaking to countless recently wed couples and attending an unbearable number of wedding meetings, I've concluded that the best approach is to keep things simple but highly organised: work out a list of critical tasks, then form a capable group to execute each. Your committees may vary according to what sort of wedding you're having, but below is a list of key subjects that commonly comprise a traditional wedding.
Let them eat cake
Don't assume that because you paid a couple of millions to a reputed bakery to produce your fantasy wedding cake on your big day that they will deliver without a hitch on the stipulated date and time.  Human beings have an unlimited potential to make mistakes, especially, it seems, when you are relying on them to make or break one of the most important days of your life.
.An informal and highly unscientific survey conducted by My Wedding concluded that bakers are known to have the highest potential among service providers to contribute significantly to the day's stress, even while they go home with an often shockingly hefty chunk of the wedding budget. To ensure against unpleasant last minute surprises and disasters, you will want your baker's progress monitored carefully from the time you contract him until the very day of the wedding, to ensure the goods are delivered properly, and above all, on time.
Two to three trusted family members or friends could handle this task, depending on how elaborate your cake is and how familiar you are with your baker. Put your committee in touch with a key person or persons at the bakery you're using and let them know their work starts way before the wedding. A day or two before the big day, one especially reliable member should visit in person to check on the progress of the cake.
Orgainsing the group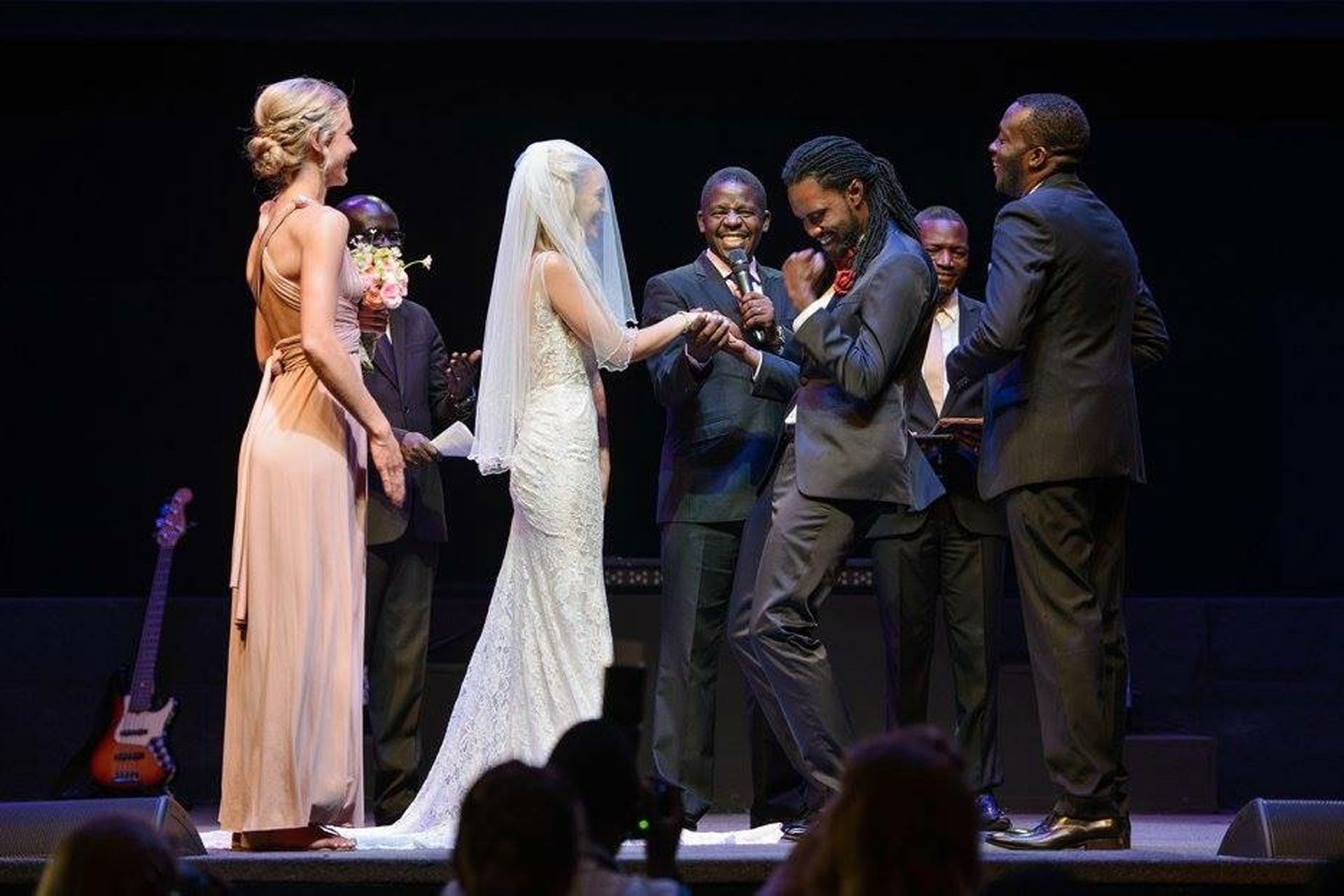 Any group needs organising. When it's a bunch of young women being asked to don identical satin frocks and be supportive and reliable while one of their peers takes the spotlight—well, suffice it to say that someone extremely trustworthy and competent needs to take charge. At the last wedding I attended, the bride began her wedding day in tears when not one member of her entourage showed up to the salon on time. At least three or more people, especially for the bridal entourage, should be responsible for making sure everyone is in her place at the right time doing what is expected of her.
Some may ask, isn't that the very job of the bridesmaids/ groomsmen? Think of it as a second line of defense; an insurance policy to guard against the potential disaster that could ensue due to a hidden inter-maid rivalry or a passive-aggressive streak of feminine jealousy. Last minute maid of honour-related blowout stories are surprisingly common. And even if your entourage politics are smooth, someone will be needed to herd and coordinate flower girls, maids, and groomsmen, especially on the wedding day itself, or you risk running way behind schedule in the event of just one errant maid/groomsman.
Decorators
As with everything else to do with your wedding, there are probably going to be hired decorators, caterers, and florists to help make your reception space magical. Still, all these must be managed and coordinated by someone you personally trust. Otherwise, you could be shocked to find, upon arriving at your wedding reception following the church ceremony that nothing is in place; people are still setting up or God forbid—the decorations you see are unrecognisable. About three people to oversee cleaning, decorations and deliveries would do just fine, with perhaps three more available to run last minute errands or take care of small emergencies, just in case. That way, the committee heads won't have to leave the venue.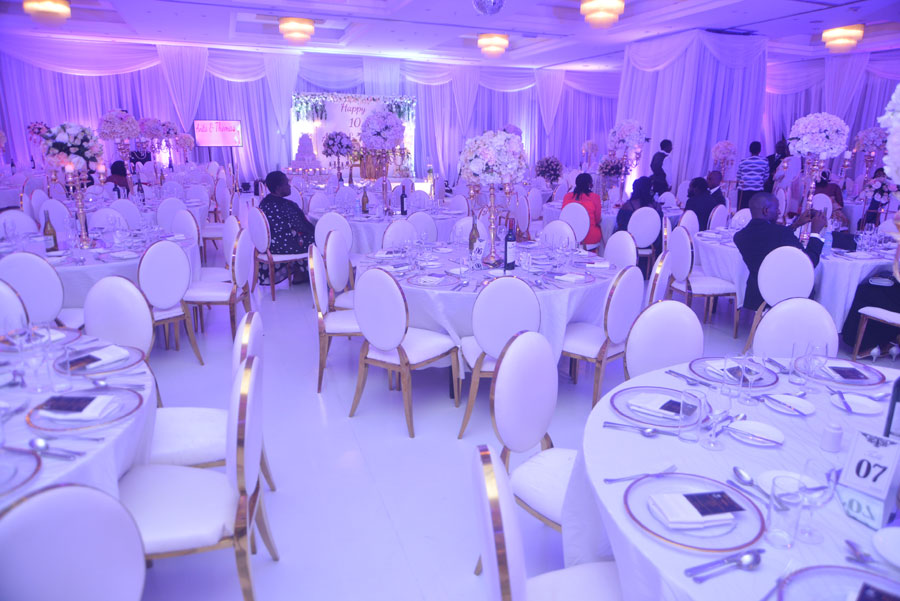 According to Isaac Senkumba, an experienced wedding meeting chairman, couples often make the mistake of assuming that the logistics of the church or mosque where they will be exchanging their vows are all taken care of. However, consider the fact that there will most likely be numerous ceremonies scheduled to take place at your house of worship on your wedding day, says Senkumba. There is little time to spare. "You need to have your people there so that when your guests arrive they can be directed accordingly and told when it is time for your function to begin," he said. "You need ushers to give out the order of service books, attend to your guests when it is your turn at the altar and to take care of the small details, like the choir and your preferred celebrant," he says.
A point person should be designated to receive communications regarding any changes at the church or mosque; obviously, this should be someone who is willing and can be depended upon to remain available by phone at all times.
Transportation
Transportation often ends up being one of the trickiest areas of wedding day planning. Even though you're the bride and groom and technically, at least, this day is supposed to be for you; in their hearts, your guests somehow expect you to cater to their needs first and foremost. After all, you are the hosts. Vehicles must be arranged for to transport the bridesmaids and groomsmen, of course, but what about your auntie and cousins who are coming all the way from Tanzania and expect to be provided for? You must also arrange for contingencies such as when the car carrying your parents suddenly gets a flat; or one of your drivers, in his haste to get your maids to the ceremony, gets pulled over by the traffic police for making an illegal U-turn. (God forbid someone actually has a road accident on your wedding day, but we must admit it is not uncommon.)
Put about two people in charge of transportation issues, and make sure they themselves have cars as well as mobile phones, so they can keep in touch drivers and key wedding players and even fill in, if needed, when a problem strikes. A transportation breakdown literal of figurative—can ruin your whole wedding.
Managing food time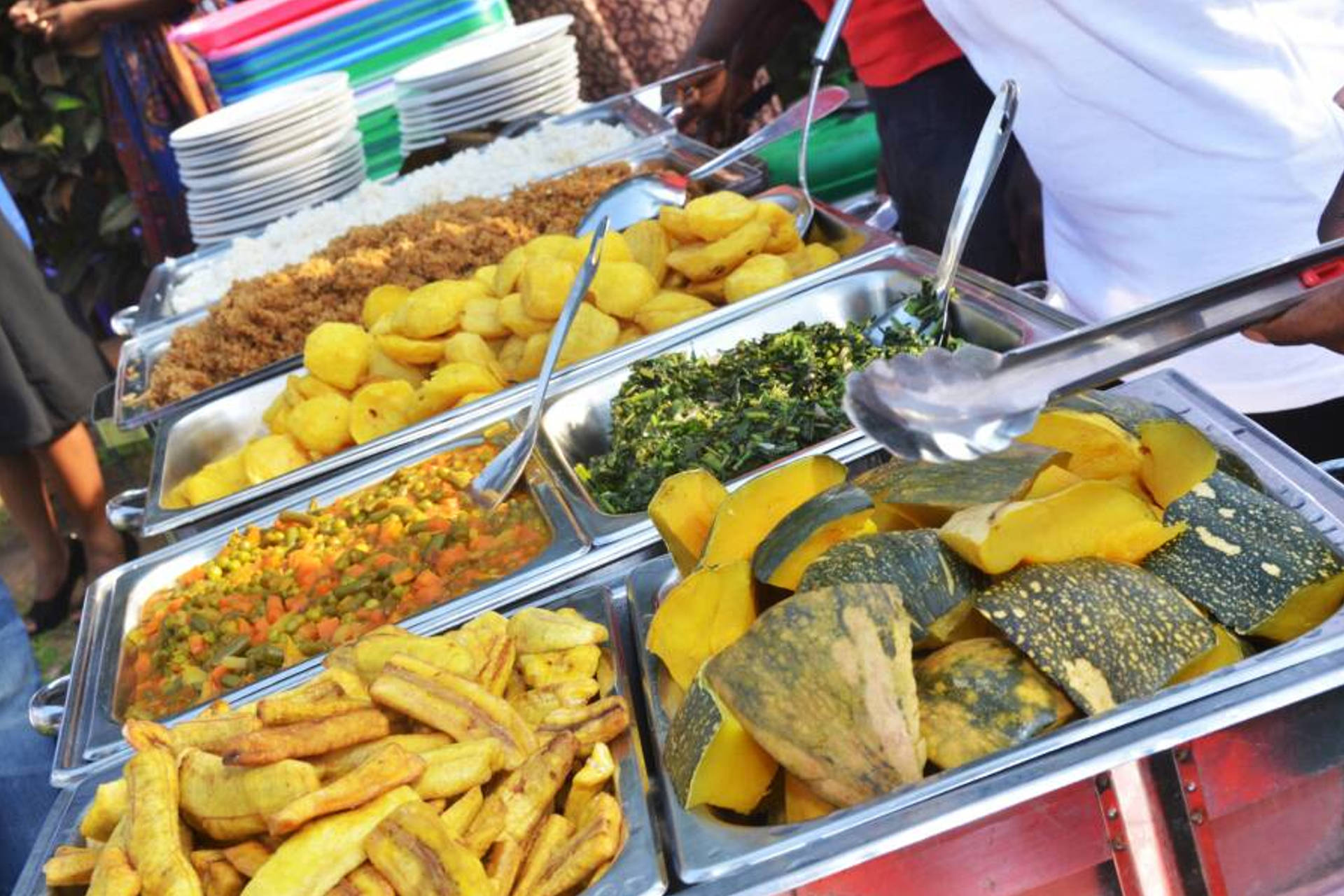 Something happens to people when it comes to free food. Unfortunately, there is a tendency for dignity and manners to be thrown to the wind as they go in for the kill. If you've ever been to a village wedding, or even a funeral, you know what I'm talking about. On the other hand, I wouldn't recommend testing the civility of your city guests, so make sure there is an orderly system in place whereby food and drinks will be served. This is a task ideally suited to one or two friends or relatives who are both mature and tough.
Before the wedding, they should oversee booking, follow up and on the day of the wedding, ensure, if it's prepared elsewhere, that the food gets to the venue on time. Above all, of course, a final guest count should be triple checked and presented in advance to the caterers; God forbid should you run out of food! Even if your caterer has their own ushers, you might consider throwing in a couple of your own. People who know you and your guests will know about your aged grandmother who needs a plate brought to her and other guests that may need special attention.
A similar committee may be formed to oversee entertainment at the reception. As with the food overseers, the main responsibility of this group is to make sure the band or D.J. shows up on time, with proper equipment and ready to play. They should also compile a list of "must play" songs from both the bride and groom and make sure that he or she knows —or has —their special song for that first dance, provided they have one.
Time keeping
Think of your timekeepers as the overall coordinators and punctuality police of your wedding. While it is true that few people expect African weddings to begin exactly at the time on the invitation, nor do they appreciate spending their Saturday waiting around for hours for your function to start. On D-day, station someone at each venue to make sure the key players get there when they are supposed to. They should make sure all arrive on time to the salon, breakfast, the church or mosque and finally, the reception venue, where a timekeeper works hand in hand with the Master of Ceremony to ensure that the items on the agenda flow smoothly. (And if they're not, she shouldn't be afraid to intervene drastically to speed things up.) The moment time is lost on a wedding day; the potential is there for the entire programme to disintegrate into a jumble.
Managing out-of-town guests
While some out-of-town friends and (especially relatives will feel strongly that their transportation costs from the wedding should be covered (see above), the proper etiquette on the matter is far from dictated. Whether or how much of the expenses of your long distance wedding guests you cover should be decided by a number of guests including resources (yours and theirs) and the stature of the guests in question.
There are many ways of showing gratitude to guests that travel miles just to be with you on 3 special days. It's perfectly acceptable to repay them for their trouble by ensuring that they are optimally comfortable during their visit. Make sure they understand they are not expected to bring a gift; their presence is enough. Since you will not be fully available right before or after the wedding. The best option is to appoint at least two people to oversee the tic and ensure the comfort of these special guests. You want things they say after your wedding to be, "I'm glad I came.
Not everyone is ecstatic about your union
At one wedding meeting I attended, I was shocked to hear the story of a bride who was poisoned on her wedding day, by sipping a drink at the high table! While this sort of phenomenon is unusual, it's a good point that many weddings, someone is quietly unhappy about the union  being celebrated. There might be jilted lovers, an alienated stepmother angry that she wasn't invited, in-laws opposing to the marriage and so on. Even if, to your knowledge, you don't have any of these, you might want to choose one person to keep an eye out for anything that looks amiss o special day, from jealous ex's to party crashing freeloaders.
How to get Volunteers
It's very easy to ask at your first wedding meeting for volunteers to simply put down their names under whatever committee title they'd like to serve on, but you run a risk that few to none of the registered volunteers will show up to do their jobs. Mary, 27, who got married a couple of years ago advises that brides and grooms decide together who be best for what task, then approach people individually and explain their responsibilities. Otherwise, "some may volunteer without knowing what their responsibilities are and will, therefore, be more burdensome than helpful," Mary. And it's much more difficult to shirk a responsibility you are personally asked to take on, as opposed to volunteered casually for.
Ask everyone if they would like to join the planning of your wedding, but don't take offense if they don't. Conversely, welcome and show your appreciation to those who seem eager to help out, but take their enthusiasm with a grain of salt. Think carefully and realistically about who can handle what and how much. Like everything in life, personalities tend to be fairly constant. If your sister can hardly manage her life, don't expect her to run around, her mobile hot on her ear, holding everything together on your wedding day, just because she offered.
Small manageable planning groups
Professional wedding planner, Jennifer Kasoma says that couples should think at the outset about people among their friends and relatives who have knowledge of or connections to service providers and make use of them. Chances are, there is someone in your inner circle who got married last year and had a wonderful caterer, or who happens to be dating the best wedding florist in town. She further advises that it is always better to work with small manageable groups of dedicated people rather than large, unfocussed groups, which will tend to waste time and ultimately won't be as reliable. Most committees should consist of two or three people and six should be the maximum, she says. "Have as few committees as possible and have an overall committee with a chairman that all these smaller committees report to," she advises. Mary adds though that she thinks the most important characteristic of preparation committees is that each has a strong, authoritative chairman who can take over if the need arises. She also suggests keeping the supervisory roles entirely among close friends and relatives, who will, for instance, put in their own money should the need arise, as it usually does.