NTV news anchor Andrew Kyamagero started the Easter celebrations in style when he was introduced to his Linda Ndagire's family in Luweero on Saturday.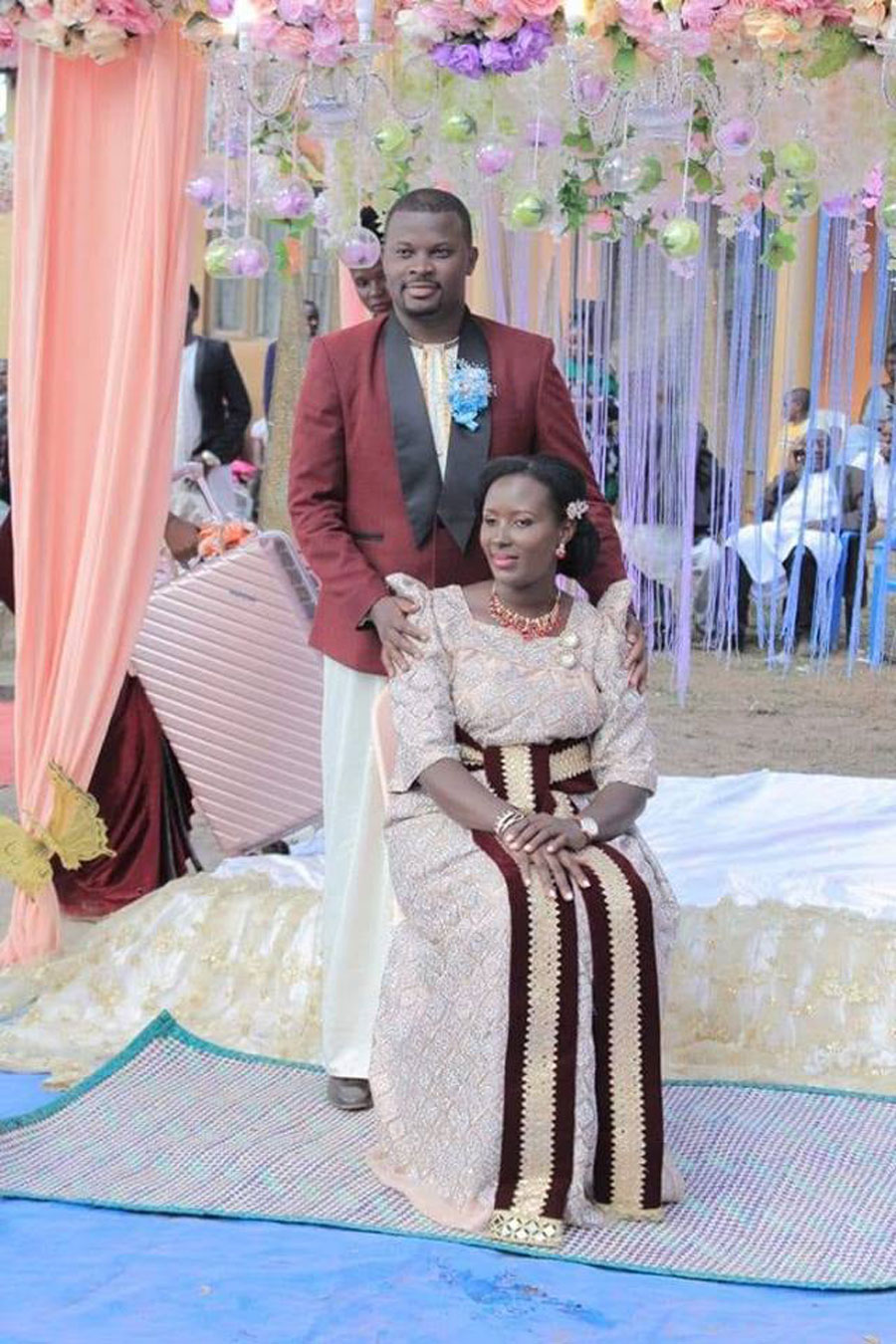 Many people in the entertainment business including comedians, Madrat and Chiko escorted him to the event who seemed very happy and fired up at the occasion.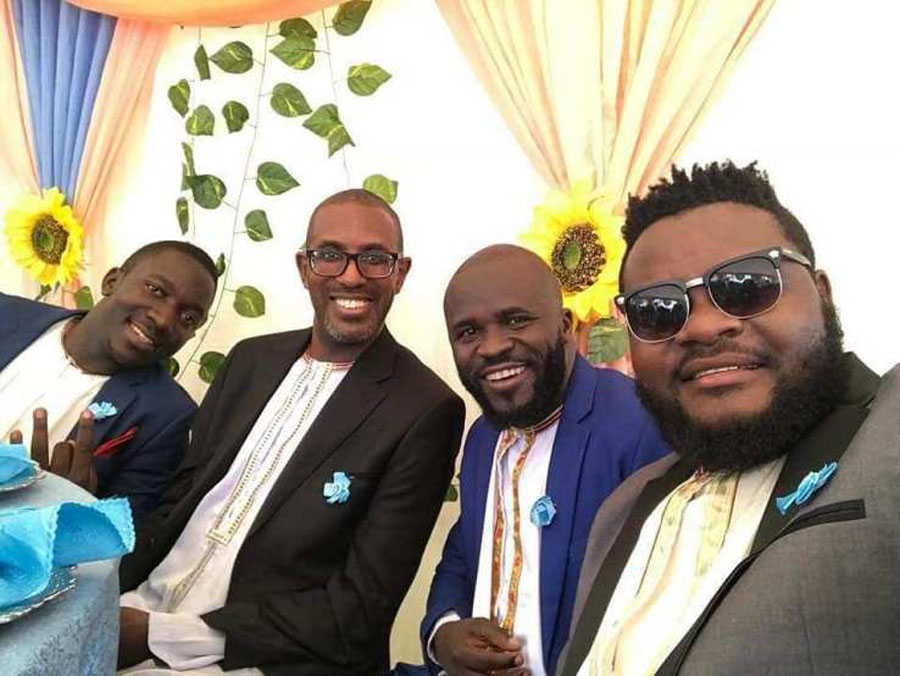 The couple's friend, also tv personality, Fiona Kirabo expressed her happiness over the couple's union on her facebook page saying;
"I am extremely happy for the beginning of this journey for you fam and I pray for un hidden miracles and happiness in your marriage life. Through you the glory of God will shine," wrote Fiona
However, not all were happy over this union as some girls expressed their disappointment over having their heartthrob, Kyamagero off the shelf.  A one Chantal Owimbabazi posted on her Facebook, angrily questioning Kyamagero's decision to settle down.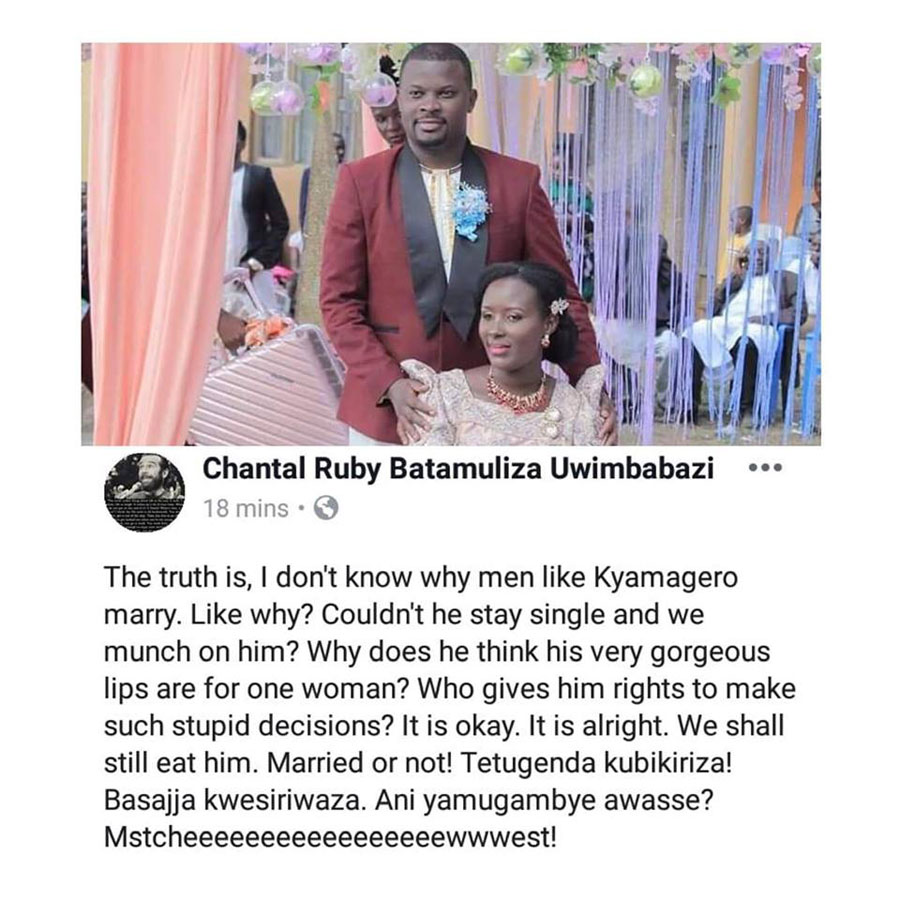 While some people laughed over the post, others were disgruntled by the decline of morals portrayed in the post.
Kyamagero wore a black and maroon coat over his Kanzu,  which matched with his wife's sash and jewellery in the first gomesi. Later, his bride changed into a blue and white gomesi.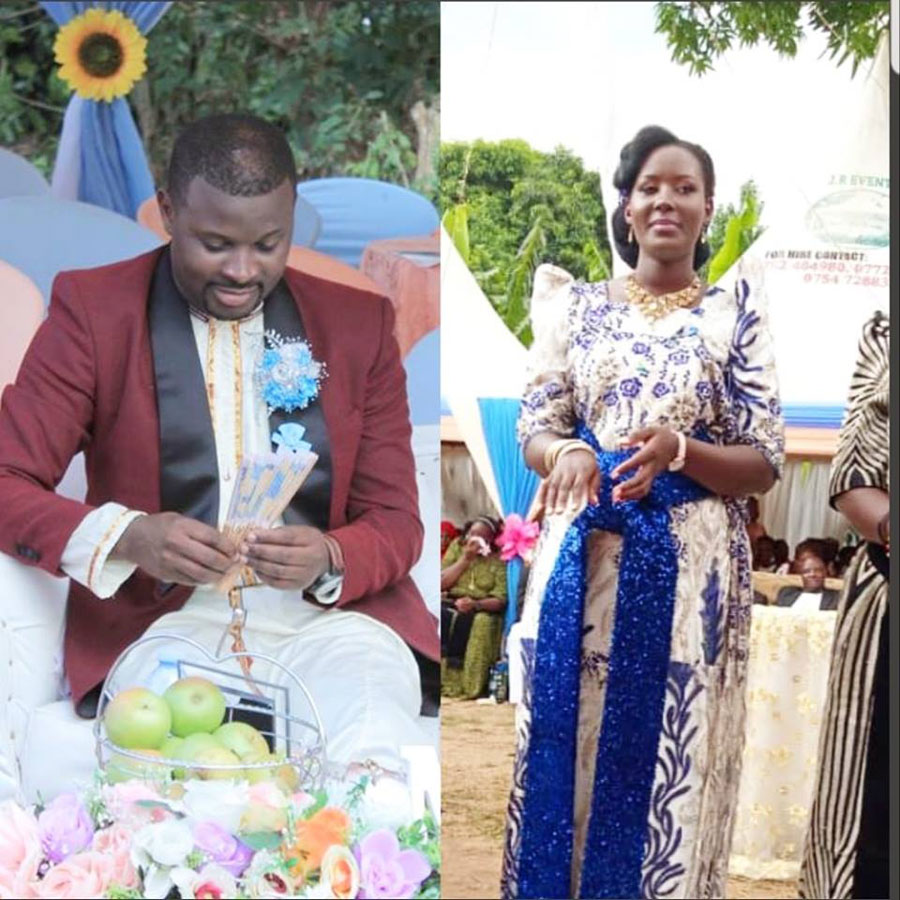 The couple has been together for 10 years and are blessed with a baby girl.
Also read: What you need to know about NTV Andrew Kyamagero's wife-to-be
Also read: NTV's Andrew Kyamagero in kukyala ceremony with longtime companion