By Gabriel Bbuule
Musician Julius Ssengooba, alias, JJ Bugoma is a music trainer and director and Florence Nambasa sings in a church choir. One day, Bugoma's friend who is a pastor, gave him an opportunity to train a choir in Nansana.
Florence was the choir leader who had been assigned to communicate with Bugoma regularly to ensure the training went as planned.
"Our intense communication brought us together and we later fell head over heels for each other," Bugoma recalls, adding, "I asked her out and she gave it time to make a decision—maybe doing a background check but later she accepted."
Proposal
One evening on August 18, 2020, Florence was watching a film at Century Cinemax and Bugoma arrived incognito. Bugoma came out of the blue with the ring and asked for her hand in marriage. The set-up was preplanned but she never saw it coming.
"We tricked Florence into what we called 'a love scandal' that involved our mutual friends and she was meant to meet her friends to arbitrate the matter and she fell for it," he says.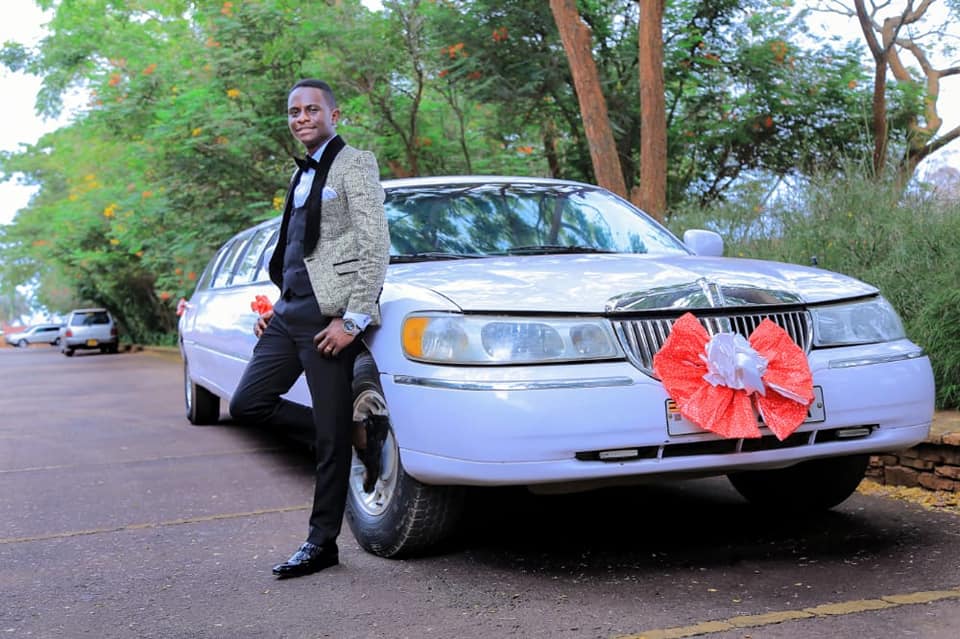 The cinema was empty and Bugoma sat in the waiting area. She entered a dark cinema to watch a film of her choice. The film was halted midway and they were asked to change venue because of a glitch.
"I called her name and maybe she thought it was in the film. I raised my voice and the lights went on. She slapped me and I thought I was all a mess but she said yes," he beams.
However, two years down the road, the couple felt like their relationship was failing. They temporarily broke up for nearly a year. Bugoma says it was his fault.
"At one point, the vibe was no more, the excitement was over and I felt nothing was new. But we later mended fences and moved on," Bugoma recalls.
Plan for wedding

They followed the tradition of kukyaala, kwanjula and later the wedding.
"We held our planning meetings for two months at church, our parents' homes and invited our friends," Florence says.
The country was in the middle of the Covid-19 pandemic and many people had financial crises as well as limited movement.
Many people contributed both moneywise and in kind. Several musicians offered to perform at the reception including Kemba Band, Kenneth Mugabi, Shagidah Mpuuga, and Mseto Nation Band at no cost.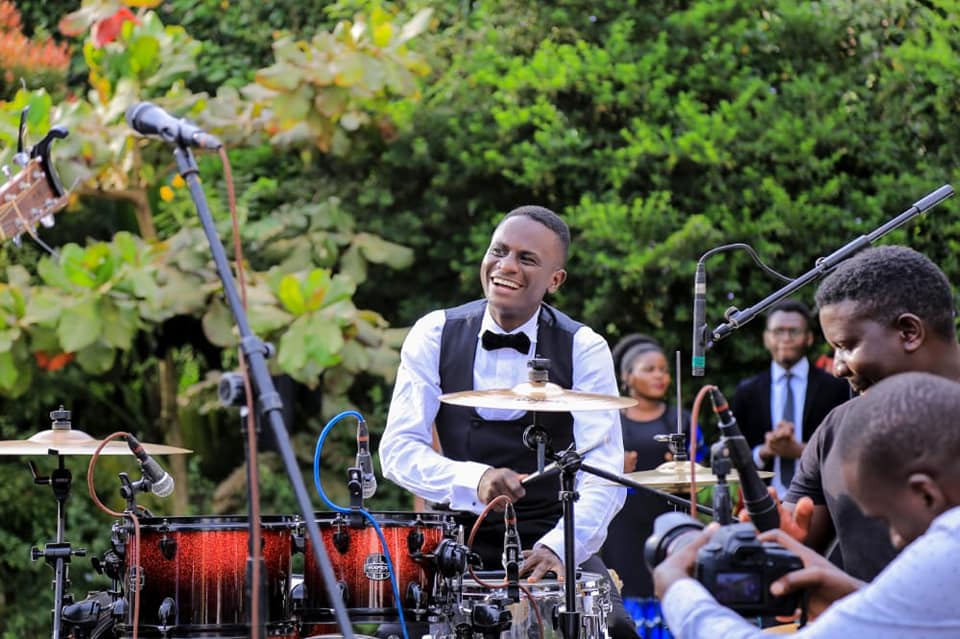 Bugoma's parents contributed towards food which was in surplus. Grace Events, too did an amazing job of decorating for free.
"My chairman Justus and Nicole, the coordinator were selfless as they contributed financially and ensured the entire event goes well. Also, my spiritual father, Bishop Stephen Ssenfuma honoured my wedding," Bugoma says.
Not all was rosy with the preparation though because someone promised to contribute Shs1.5m and but never delivered. They trusted him so much and relied on the pledge to pay some service providers.
"We badly needed the money, we had run out of options but my wife comforted me. We later found a way to deal with the situation," he recollects.
Worst and best moments
Everything had gone as planned until the MC irked Bugoma .
"I got hurt that my wife was denied a chance to sing for me. When she started singing, the MC halted her performance and it was very inappropriate," he says, adding that the technician for the music arrived late.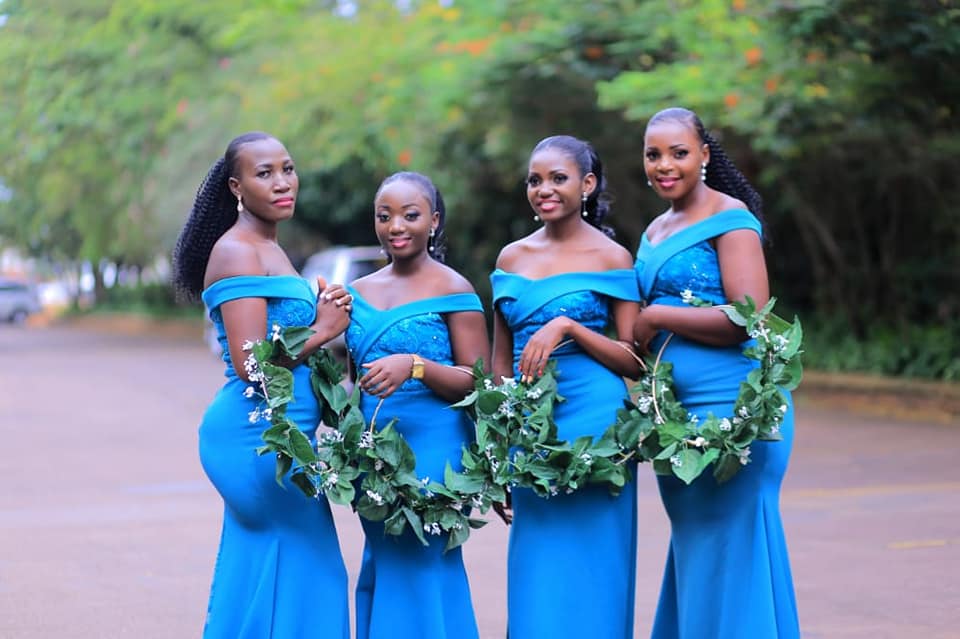 Florence says the person in charge of her husband's outfit forgot his changing clothes.
"At the time of changing, my husband had to improvise by wearing a T-shirt until they brought the outfit," she relates.
Lastly, Bugoma loved seeing Florence in her veil as she walked the church aisle. He also felt good when he performed for her alongside the band.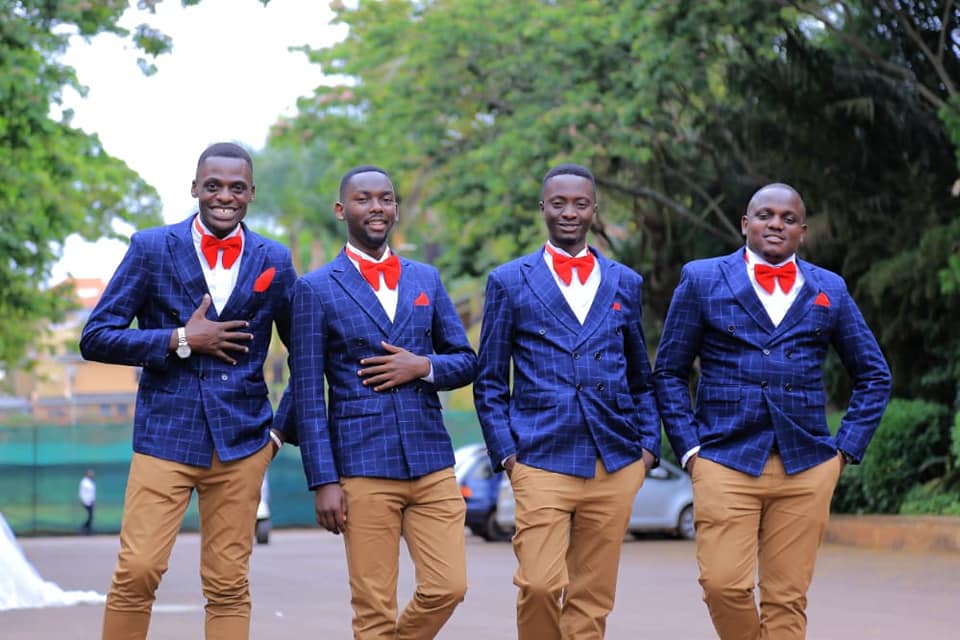 Quick Bio
Groom: Julius Ssengooba, aka, JJ Bugoma
Bride: Florence Nambasa
Main celebrant: Pastor Nelson Luzinda
Venue: University Christian Church, Kasubi
Reception: Empire gardens, Lugala
Guests: 200
Budget: Shs15m
Theme color: Turquoise, Green Blue.