By Mary Atuheirwe
Doreen and Patrick Muhereza say neither of them predicted their love. It was just meant to be. The two are pastors at Vive Church in Kampala. The couple shared their story.
Doreen
"I don't remember the year but Patrick and I met at Church while I was still at university. We were both serving at Watoto Church but were not yet friends. We later kept meeting because we had many mutual friends.
Eventually, we became close when I became a full-time employee at Watoto Ministries. Our department used to work closely with his department. Patrick was a frequent visitor in the office because he had a couple of friends including my then boss. I was handling a couple of projects from his office, he had to forge a friendship with me.
Patrick will find anything to crack down people's walls. He used his humour and before I knew it, I got so comfortable around him. We would talk about anything and tease each other. And even share about our relationship struggles. Our friendship however moved from just humour to deep and meaningful when we had both stopped being employees at Church. That is when the chit-chat started sending different signals to our hearts and brains.
The proposal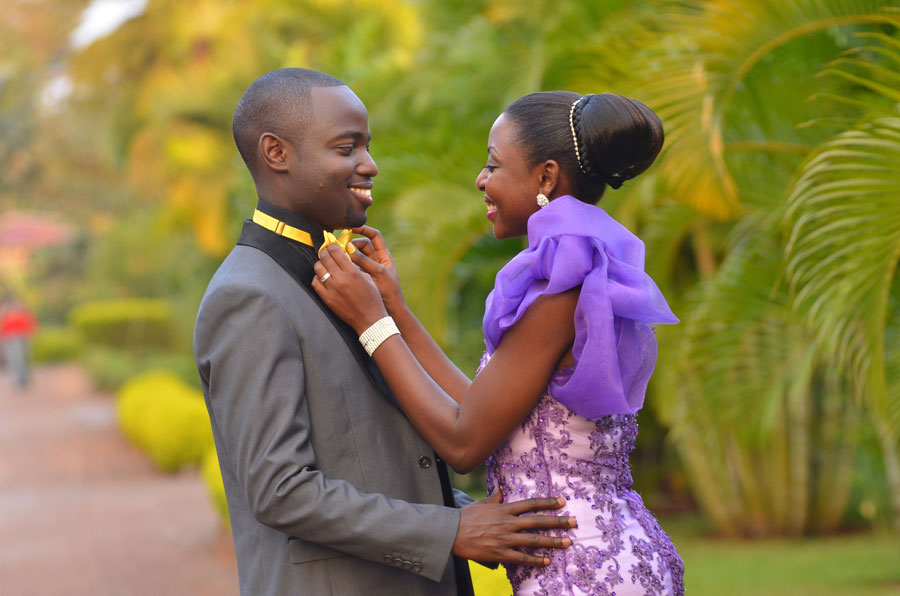 Patrick proposed to me the day he asked me to take our friendship to another level. It was a sweet intimate date, nothing fancy but still special. I recall I wasn't well, I was coming down with a fever but because I had already said yes to his date, I had to show up. We started with our usual chit chat until I sensed the conversation getting deeper and his tone getting serious. I literally became numb… I had not seen him that nervous and serious around me before. I think he did a lot of talking actually. I did not give him an answer then, I wanted to wait it out to be sure it's what we both wanted.
We continued hanging out. He would show up at events I was at just to see me. Once in a while, he would politely remind me that he was waiting for my response. Because we were friends already and I knew him beyond the humorous, smart, cool dude, I eventually made my mind up to go all in. I do not regret it.
It was a requirement at our church to go through premarital counselling before the wedding. We had sessions for more than six months at Watoto Church. We also enrolled into another marriage preparatory experience called Ndoa that lasted 10 weeks.
The ceremony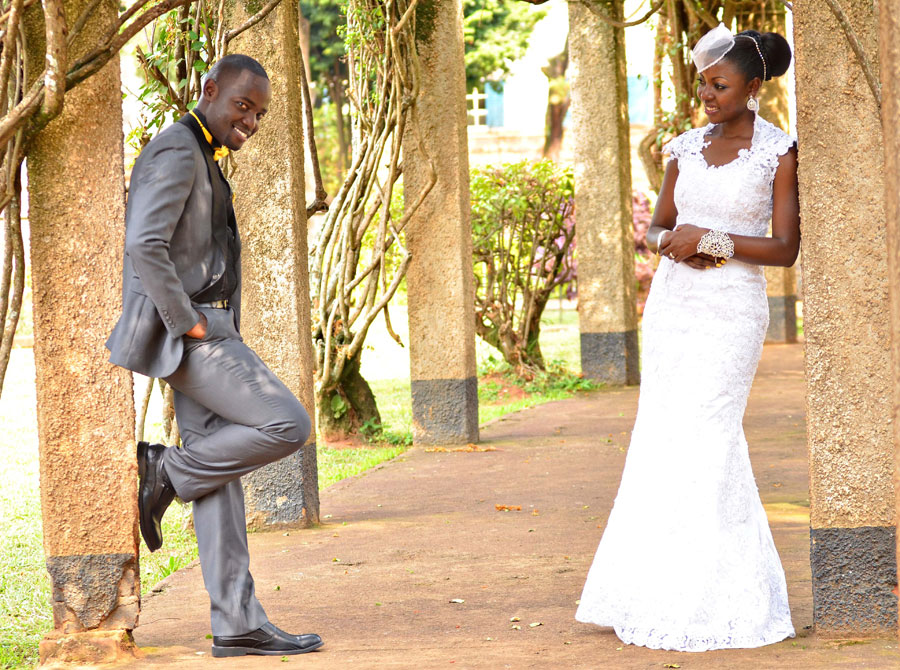 I enjoyed the wedding church service most because it was heavenly. Despite it being a Friday, many friends and family showed up. And it was generally a joyous ceremony. Probably there were a few things that did not go as planned. But all in all, it was a happy celebration.
At the wedding, I was thinking about the life we had ahead. I considered the wedding done and now was looking forward to the new chapter of our lives. We travelled the next day to our first honeymoon destination. It was a honeymoon in the wild so you can make a wild guess.
Patrick
I always tease Doreen that she met me before I met her! I was involved in the youth ministry at Watoto Church then, and she has confided in me before that she met me in a youth overnight prayer event, while I was leading a prayer session. She was at university while I was fresh into the market place. I like to laugh at her that she would be literally "praying and watching me" as well.
We later both worked for Watoto Church and it was then that the "real" meeting and friendship happened. Dee always laughed at my silly jokes. She and I joked a lot. It was these jokes that got her comfortable around me and she began to open up to me about her relationships. I got my walls down and began to share my relationship struggles as well. I remember we used to laugh at each other's relationship tales.
When we both had stopped working at church, somehow we were both out of our previous relationships. I knew this was my chance.

The proposal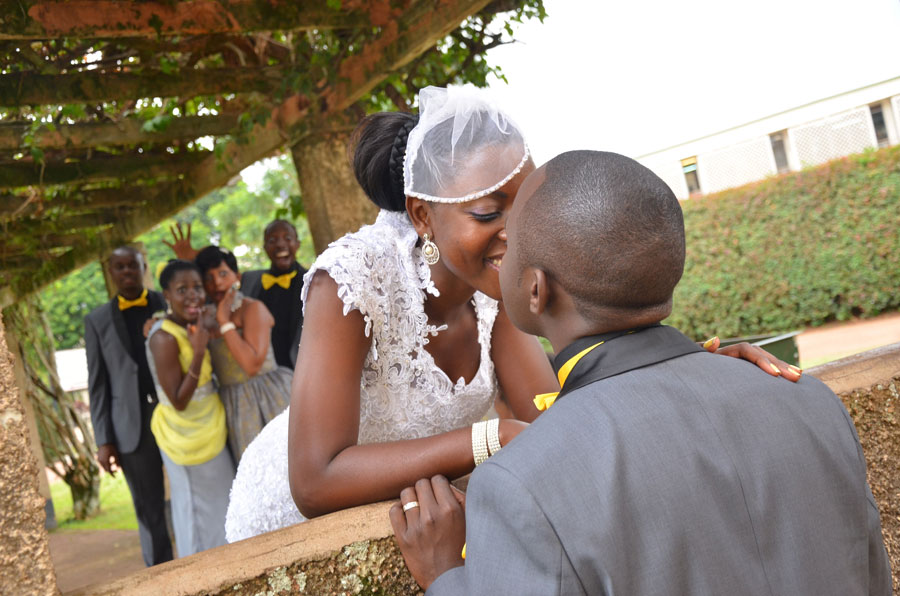 The way many guys are proposing these days, I want to redo mine. Guys do a whole event around the proposal alone.
Mine was nothing like that. It was the old-fashioned date night, where she and I talked and I later popped the question.
You will not believe this girl; she said she would let me know later. Who does that, but because I was so full of myself then, it was also humbling to think that the girl I was rooting for could actually say no to me. Thank God a few weeks in, she eventually said Yes.
Before I proposed to Dee, I went through six months of premarital counselling at Watoto alone. I had asked the pastor to let me in, so I could figure this marriage thing out, first by myself. And that helped a great deal. After Dee had said yes, we had to do another six months…, but this time together. And then later we went through NDOA; a 10-week marriage enriching experience.
The ceremony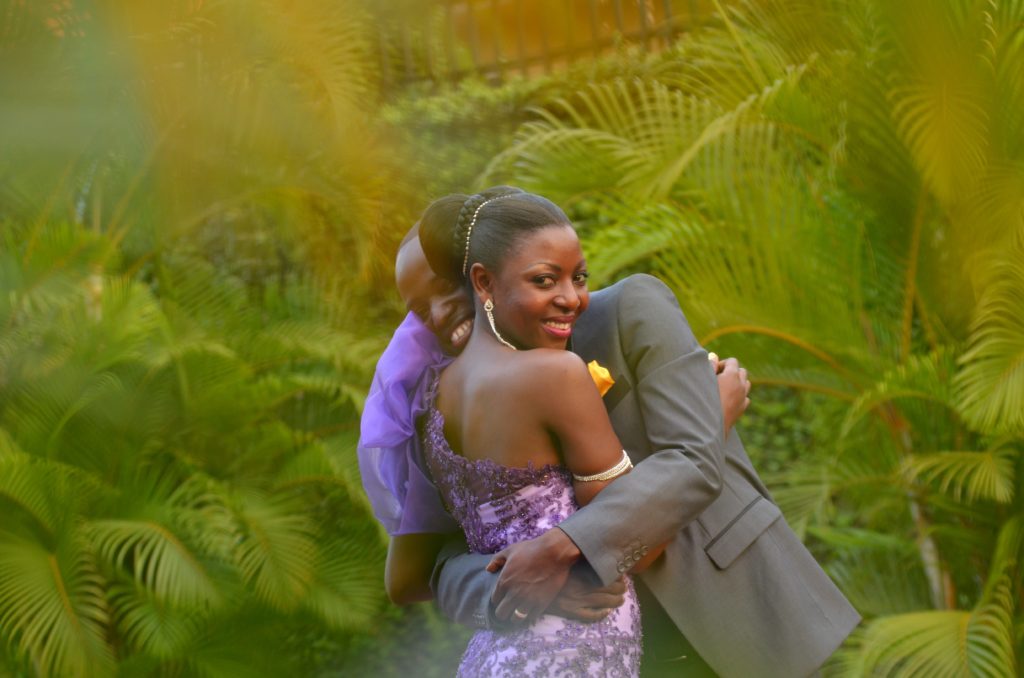 We got married at Watoto Church and had our reception at Seven Trees gardens and there were so many elements to write home about.
What tops my list is the moment I saw her walk down the aisle with her dad. I broke down and cried. I could not believe that I had gotten this blessed. It was such an emotional time for me. But I loved it, it kept me so thankful to God for this blessing of a good wife.
I am a recovering perfectionist so at the wedding, I was dealing with a strong desire to take matters in my own hands. My best man kept talking me out of my thoughts. For instance, we had an overflow seating at the reception and some people in the overflow missed dinner because it wasn't enough. Also, if I could script some speeches I would have.
Titbits
Groom: Patrick Muhereza
Bride: Doreen Muhereza
Wedding day: Friday
Church: Watoto Church
Venue: Seven Trees gardens
Honeymoon: In the wild