Rashim Nabanja
A lot of marriage proposal stories are quite similar. It is more like a mastered lay out. Two people meet, fall in love, date, and before you know it, the man proposes and they start planning for the official ceremonies.
However, for Joel Byamugisha and Catherine Mirembe's case, it was a totally different scenario. This couple planned all three of their ceremonies before Joel even went down on one Knee to ask for his fiancée's hand in marriage.
My Wedding had chat with Joel on how he pulled this off.
How they met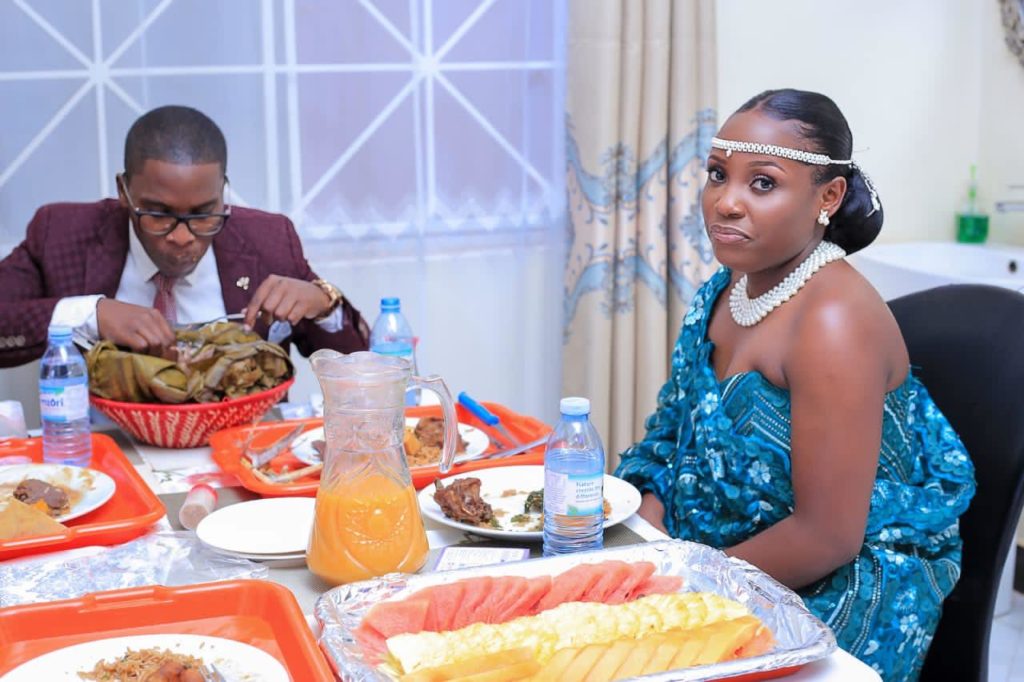 Joel and Catherine met way back in high school during their form two. Like any other ordinary school kids, all Joel and Catherine shared was being in the same class. Little did the two know that they would live to witness a life together as one.
A couple of years down the road, the two crossed paths again in 2015, after they had joined campus. According to Joel, Catherine always stood out to be a clever, honest and smart person which really caught his attention. The two also share a passion for singing, "Catherine is a born again and we both sing in church which really connected us," Joel shares.
Within no time, the two had started dating. The couple had a happy and progressing relationship for over five years until they decided to take things to the next level.
Planning for the ceremonies and the proposal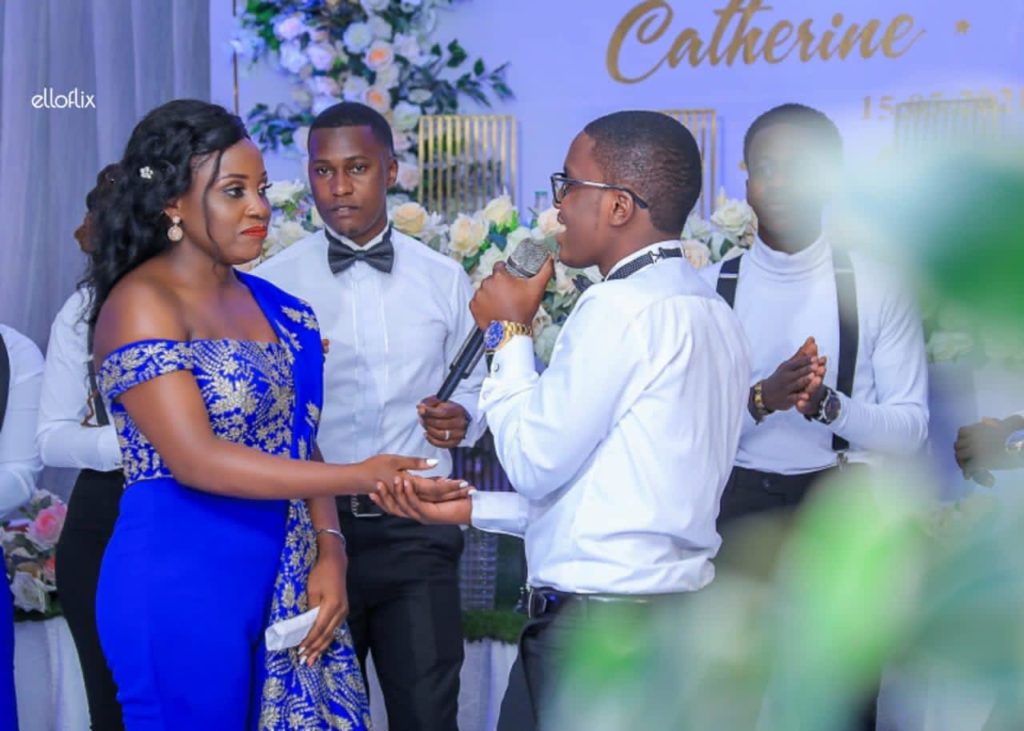 Not all couples start their marriage journey with an official proposal. Some just discuss and acknowledge the fact that they would love to spend the rest of their lives together and before you know it, it's a kukyala(visiting the paternal aunt) and discussing the dates for the ceremonies that follow. In Catherine's mind, she was convinced this was how it was going to go down for them too however, Joel had something special in mind.
The couple went on to plan for their ceremony miles apart. Joel was out of the country but with the help of his chosen best man, Catherine's matron plus both their families, everything went on as it was supposed to.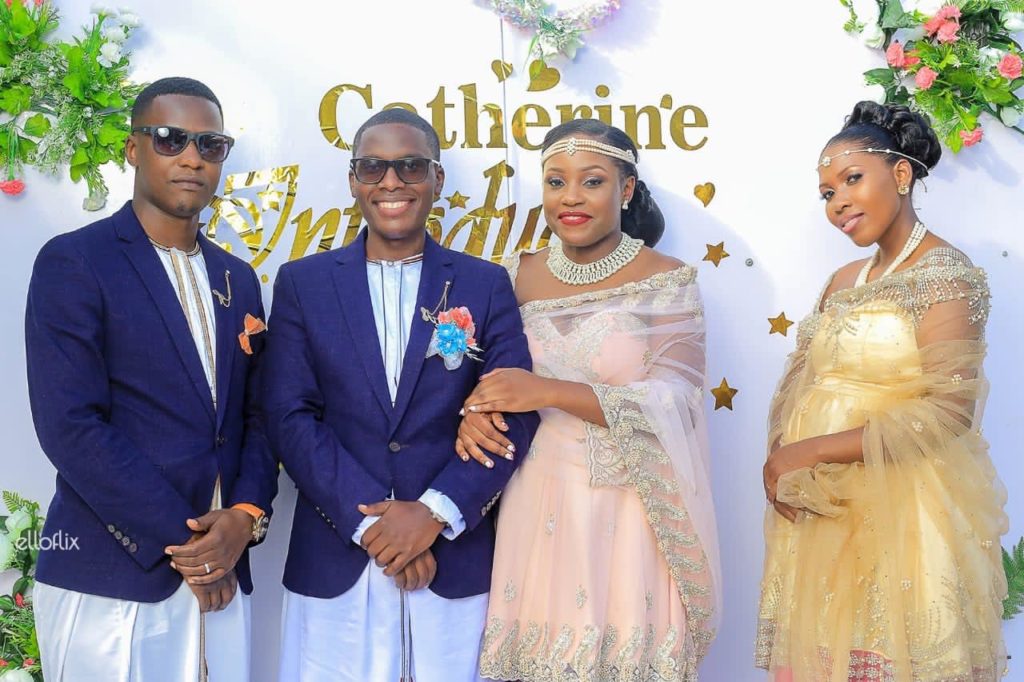 The couple also proceeded to have their couple's counselling on zoom and the only thing left was for Joel to fly back into the country, clear a couple of bills, fit into his outfits and proceed with things as planned.
A day to the Kukyala, Joel flew in with a surprise in store at the airport, "I had planned a surprise proposal for Catherine. She always wanted one and I couldn't let us have the kukyala without giving her what she really liked," says Joel.
Immediately after landing at the airport, Joel went down on one knee, proposed to the love of his life and she couldn't hide the excitement, "she was so overwhelmed, she didn't expect it because it was really last minute," adds Joel.
The Kukyala and Kwanjula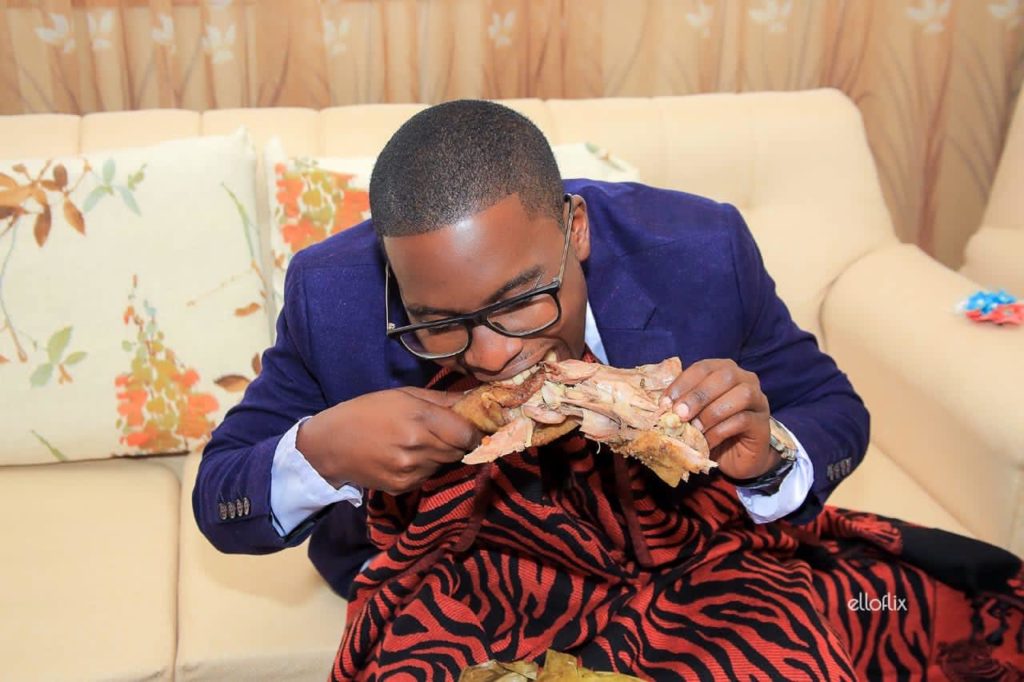 On April 18, 2021, the couple had their kukyala at Catherine's Senga's home and a week later, the couple held their introduction ceremony in Kyengera, with over 100 guests present to witness the two love birds take a step further in their love life.
Catherine looked beautiful in a white and navy blue gomesi later changing into a blue and white mashuka.
Joel on the other hand was clad in a maroon and black suit that he kept accessorized with a warm smile.
Joel shares details about their wedding ceremony.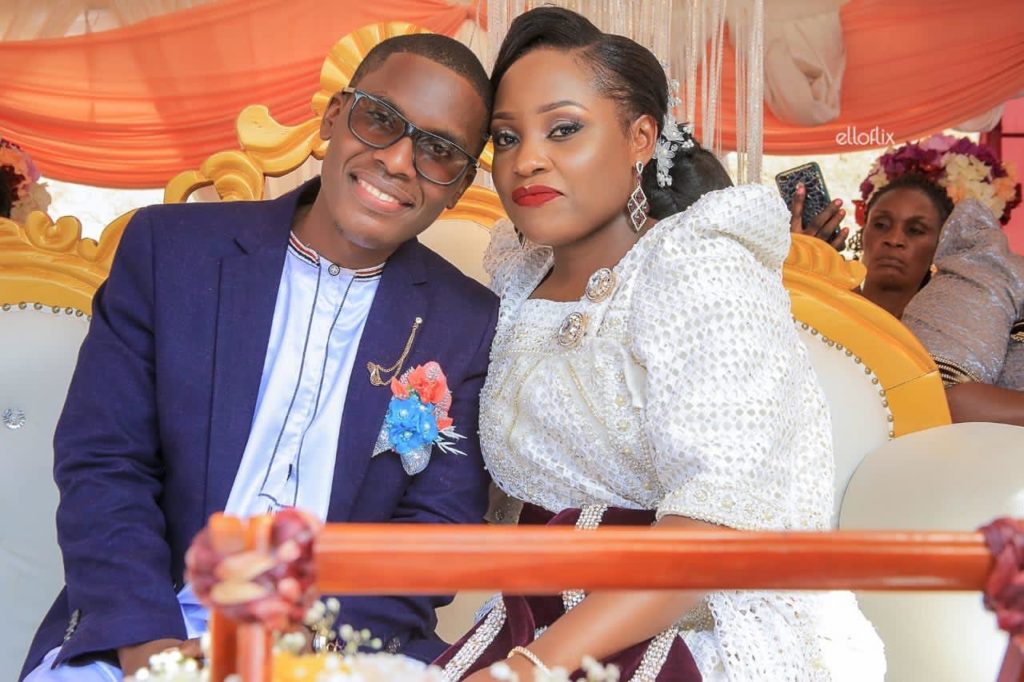 When and where was the wedding?
Joel: Our wedding was on May 15, 2021 at Makerere Full Gospel Church. We later had our reception and Freedom City.
How many guests did you have?
Joel: Over 100 guests.
How many people where part of your entourage?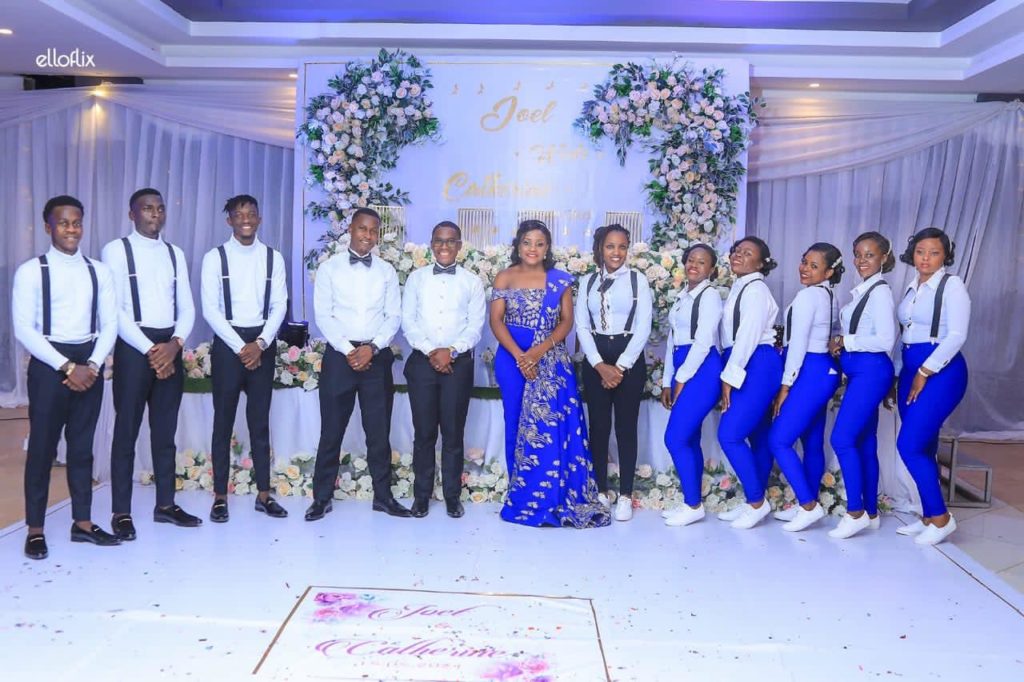 Joel: We had over five bridesmaids, five groomsmen, a flower girl, peg boy plus the matron and best man.
Anything that didn't go as planned?
Joel: Everything went well aside from the décor. We would have had better décor but it came in last minute. It was however beautiful but we would have wished to have it better.
Advice to young couples out there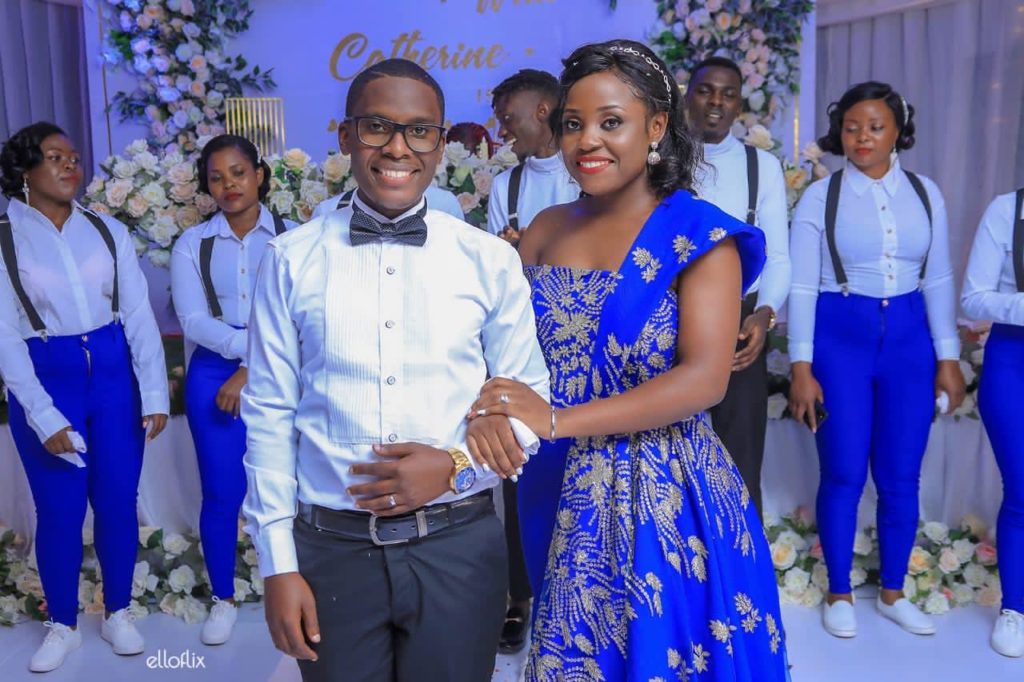 Joel: I advise young men out there to learn how to commit. Do not date someone for long without showing them a direction. If you really love someone, you need to do something about it, at least visit her Senga and show some kind of official commitment.