By Rashim Nabanja
Nothing was televised or made public as UK Prime Minister Borris Johnson married his long-time fiance Carrie Symonds.
The couple only invited a small group of friends and family at the Roman Catholic Westminster Cathedral in London before they sent off for Photos taken after the ceremony in the garden of the prime minister's residence in whose garden the photos were taken.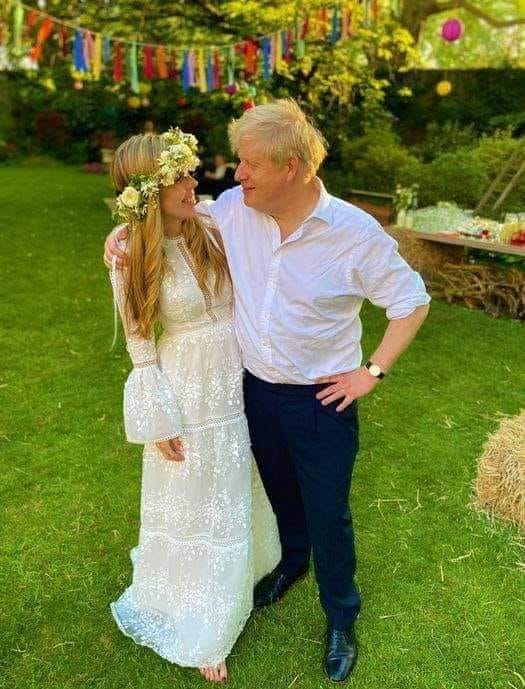 Johnson wore a dark suit while his newlywed wife wore a simple white dress.
The couple has reportedly sent save-the-date cards to family and friends for a celebration on July 30, 2022. Under current coronavirus restrictions in England, no more than 30 people can attend a wedding.
The marriage is Johnson's third. He has at least five other children from previous relationships.