Love bred by the nile. Nicholas Mwesigye, a civil engineer, and Sarah Namiiro, a businesswoman, met at school. They wedded at St Paul's Namirembe Cathedral on September 21, 2018. They shared their story with ROLAND D. NASASIRA.
How did you get to know each other?
Nicholas: We met at Nile Vocational Institute in Jinja in 2005.
Sarah: We were at the same school but studying different courses. Nicholas was the captain of the gymnastics club. I got a chance to join the club and we later became friends.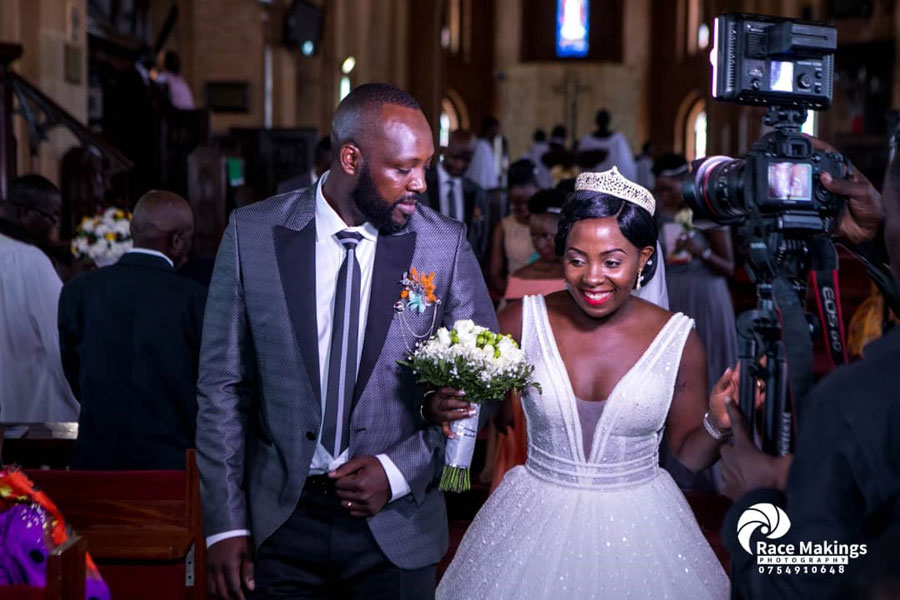 At what point did you become close?
Nicholas: On Valentine's Day in 2005, I took her for a lunch date at the Source of the Nile.
Sarah: This lunch date was purely based on our friendship.
When did you realise you had feelings for each other?
Nicholas: From the day we met, but I opened up to her on Valentine's Day. On that day, I kissed her.
Sarah: The day we first met at the gymnastics club.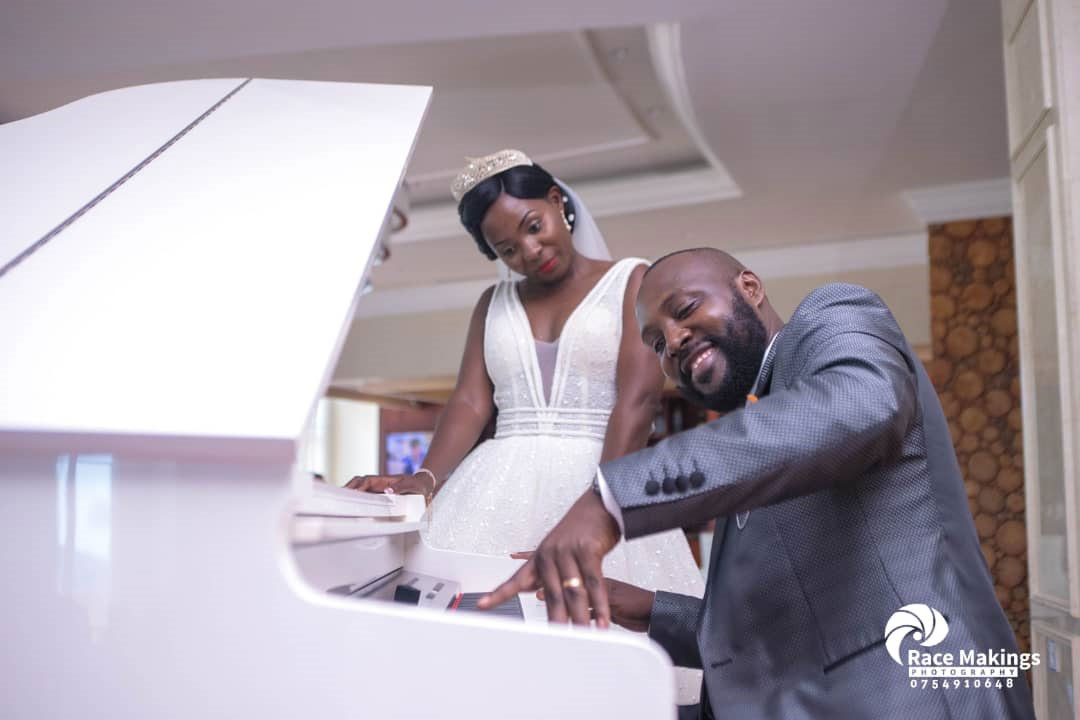 What happened after school?
Sarah: I completed school before him and I waited for him to complete. However, along the way, we lost contact.
Nicholas: We met again when I had gone for my first job placement in 2007. We exchanged contacts and poom, we were in touch again. Then, we rekindled our love.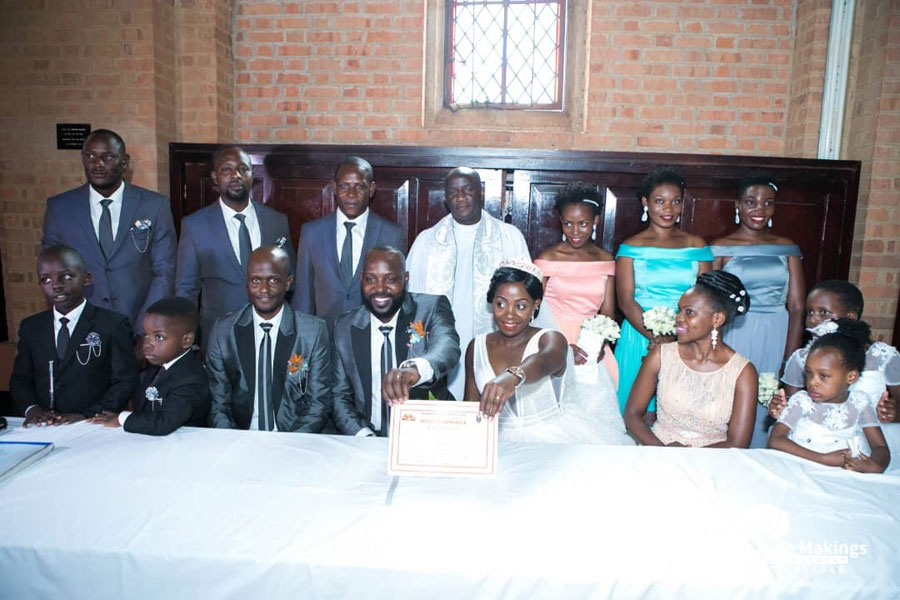 At what point did you think of marriage?
Nicholas: In 2007. We were young but we opted to live together for 11 years before wedding. I worked and stayed upcountry and during one of the visits, she proposed that we rent a house in Kampala.
Sarah: I always visited him upcountry but whenever he came to Kampala, he slept in hotels. I asked him to start staying at the house I had rented.
Did you tell your parents about him?
Sarah: Yes, I told my mother.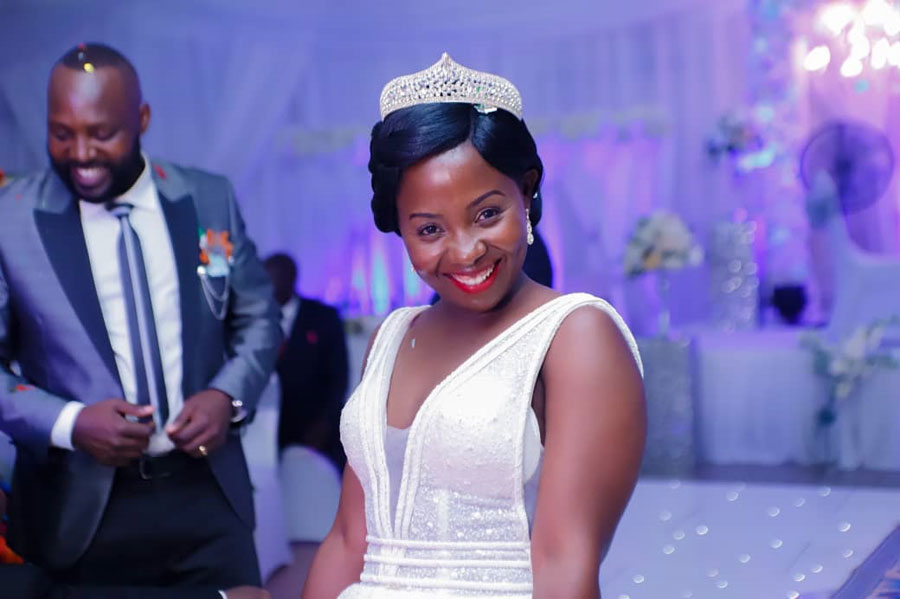 What was her reaction about it?
Sarah: It is not easy for parents to let you go and it was the same case with my mother. I convinced her and she was okay with it.
What do you like about each other?
Nicholas: She is honest, and smart.
Sarah: Nicholas is so caring and passionate about his family. We are blessed with two boys and he provides everything we need.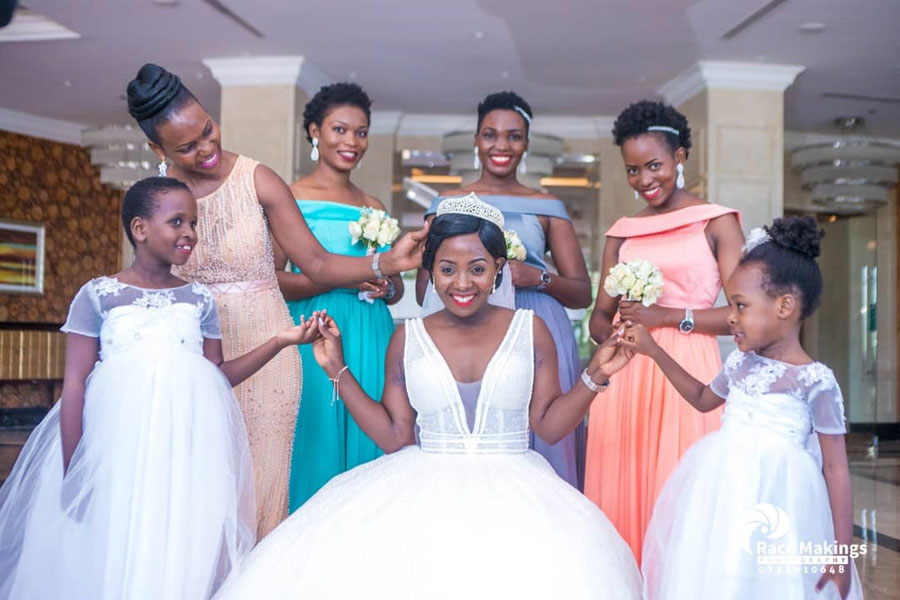 At what point did you think of the wedding?
Nicholas: I had thought about it for some time since we started staying together but I decided to give it time. I wanted something colourful. I did not want to rush to compromise the wedding I wanted to give her. It was in 2018 when I decided to do the wedding.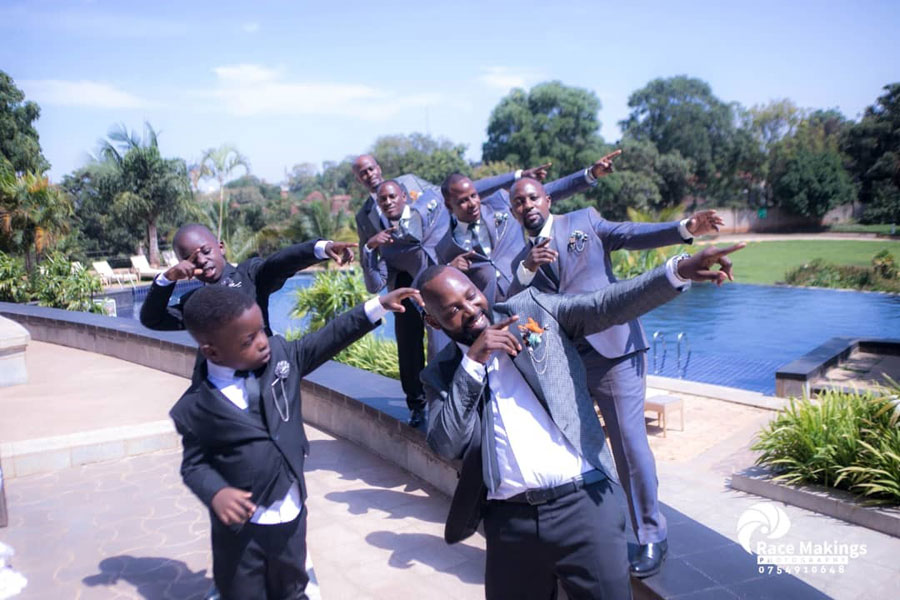 What was the most exciting moment?
Nicholas: It was the dance and the photo shoots. We had pre-wedding and wedding photo shoots.
Sarah: I loved his speech because it was full of love. He just let everyone who had attended the wedding know that he loved me so much.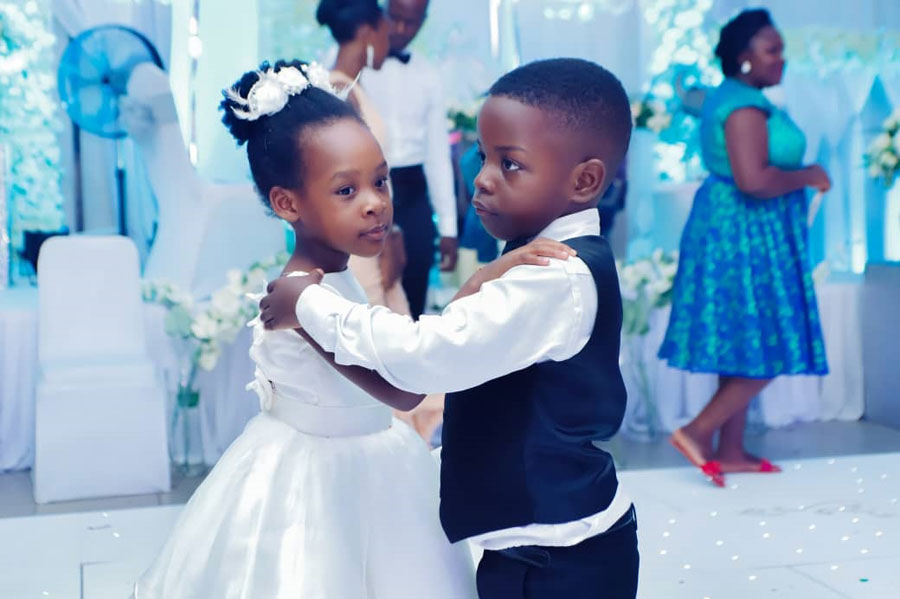 How did you raise the funds for the wedding?
Nicholas: We had one wedding launch and three meetings. Friends raised about 20 per cent of the wedding budget. My company also contributed 20 per cent and we had savings of about 60 per cent.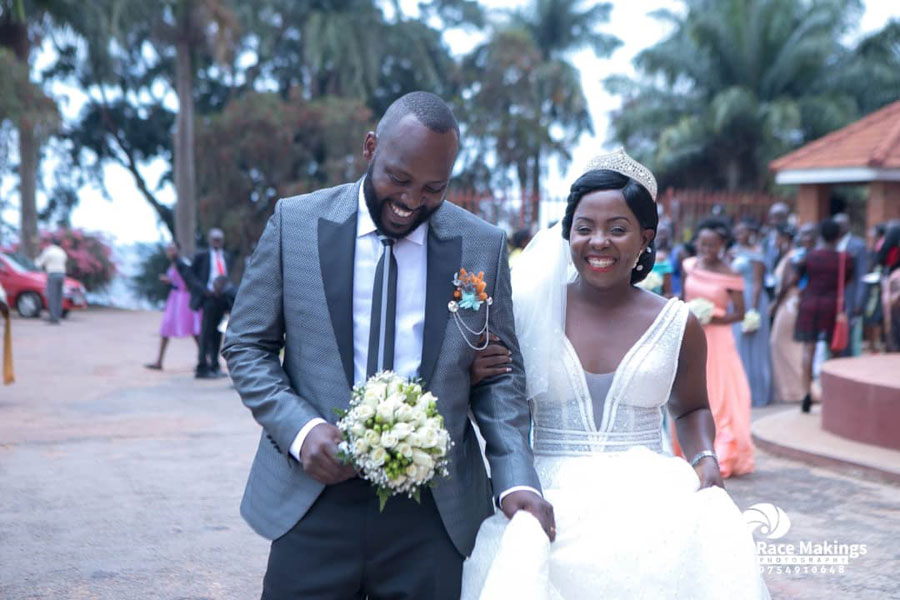 What challenged you the most during your wedding preparations?
Nicholas: I had prepared well enough for the wedding.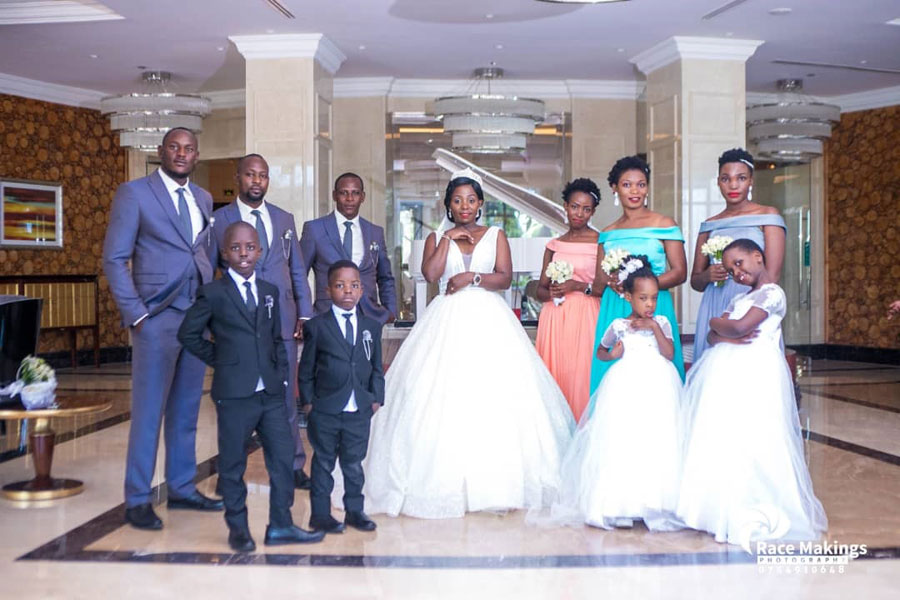 Who was in charge of the music?
Nicholas: Paul Kasirye of Sanic Events Management.
What was the most expensive item on the budget?
Nicholas: Wines and spirits which cost us Shs16m.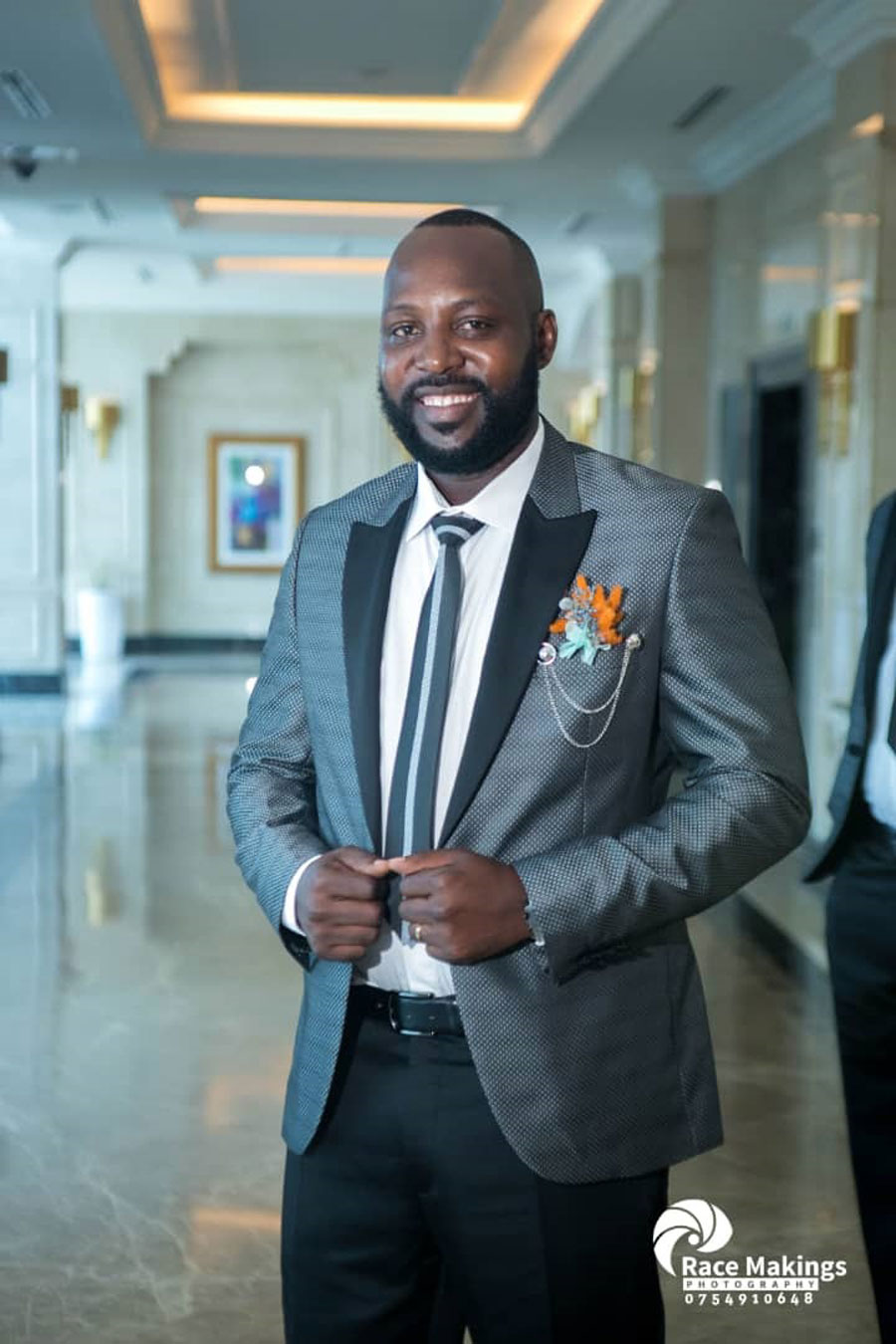 How much did your attire cost?
Nicholas: My suit cost Shs3m.
Sarah: The gown was hired at Shs4m.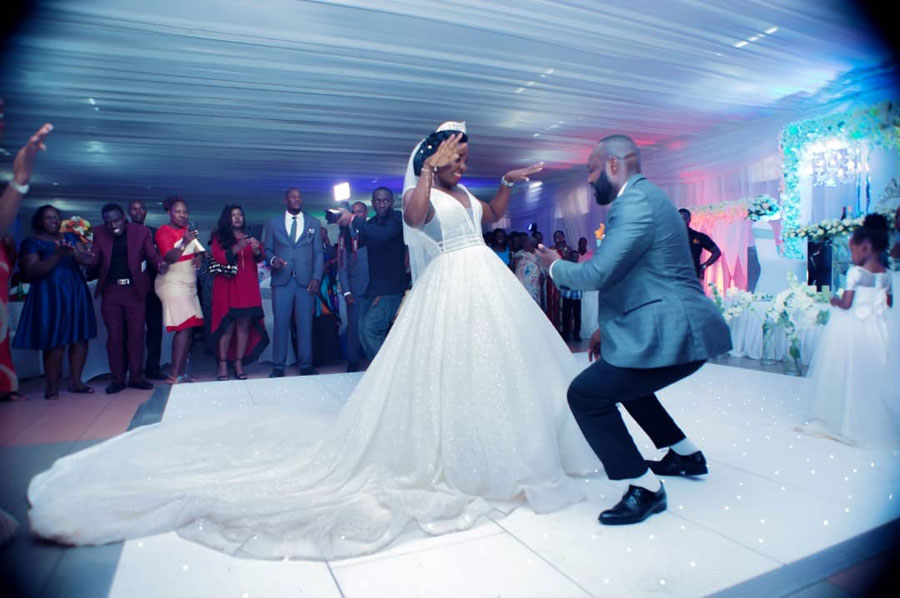 Were you disappointed in any way?
Nicholas: Yes I was disappointed by UMA main exhibition hall, our reception venue. We hired 20 fans but the room still felt very hot.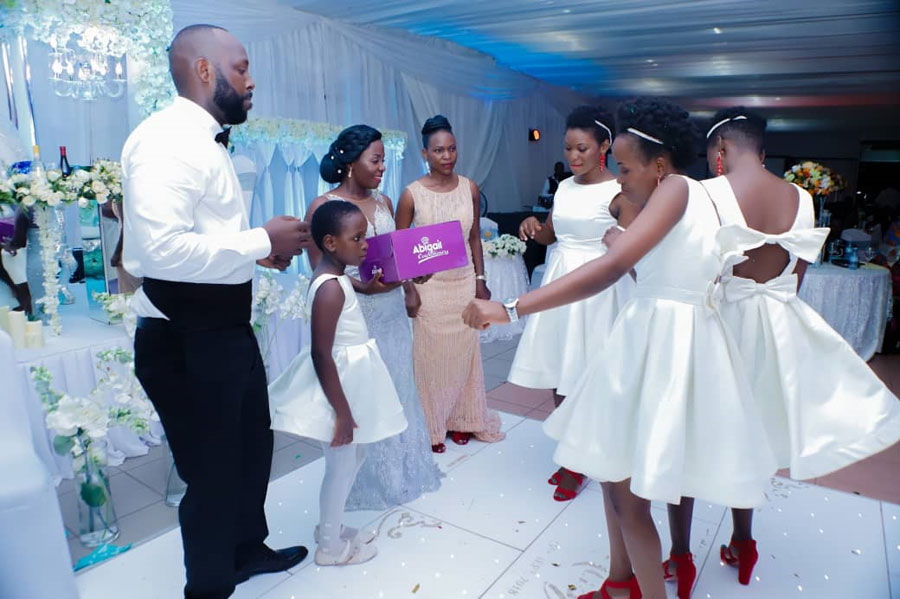 Where did you go for honeymoon?
Nicholas: We went to The Maldives for five days and we spent another five days in Dubai.
Did you go for premarital counselling?
Sarah: Yes, we did. It prepared us psychologically for Holy Matrimony and the marriage institution since we had not had not undergone any counselling as a couple.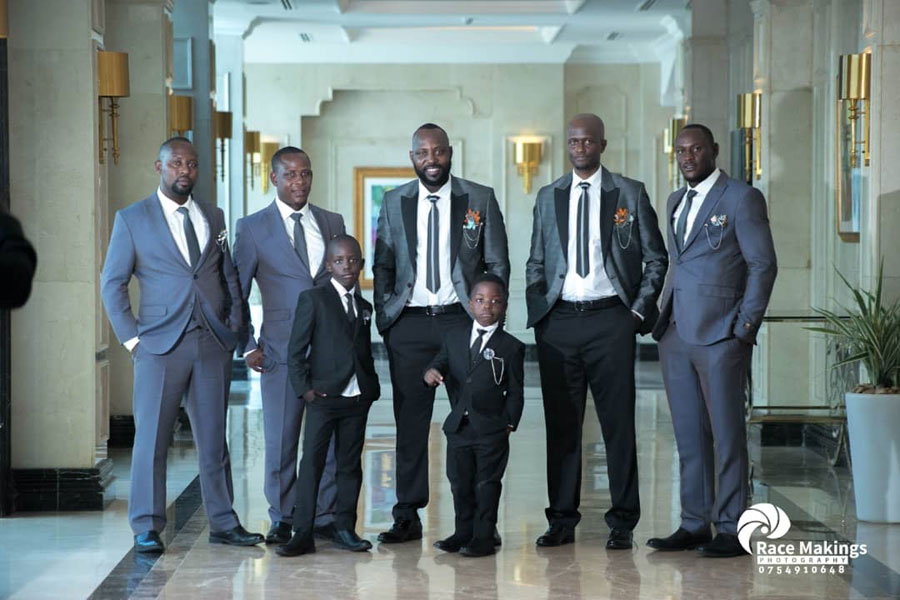 What did you learn from the counselling?
Nicholas: I was reminded to love my wife consistently. We were taught how to handle and run a marriage as a husband.
Sarah: As a couple, we should put God first in everything we do.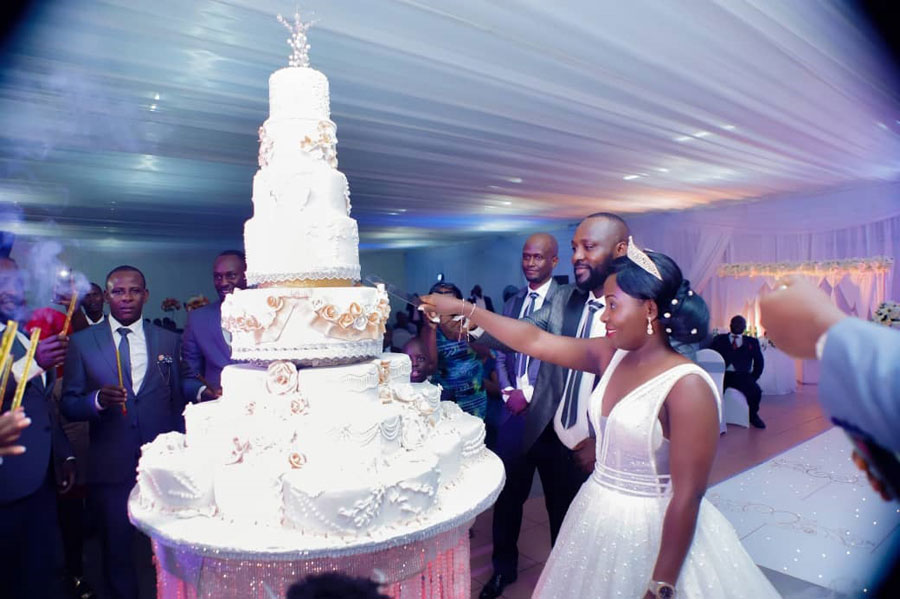 How did you handle the wedding planning?
Nicholas: We did everything by ourselves, we did not need a wedding planner.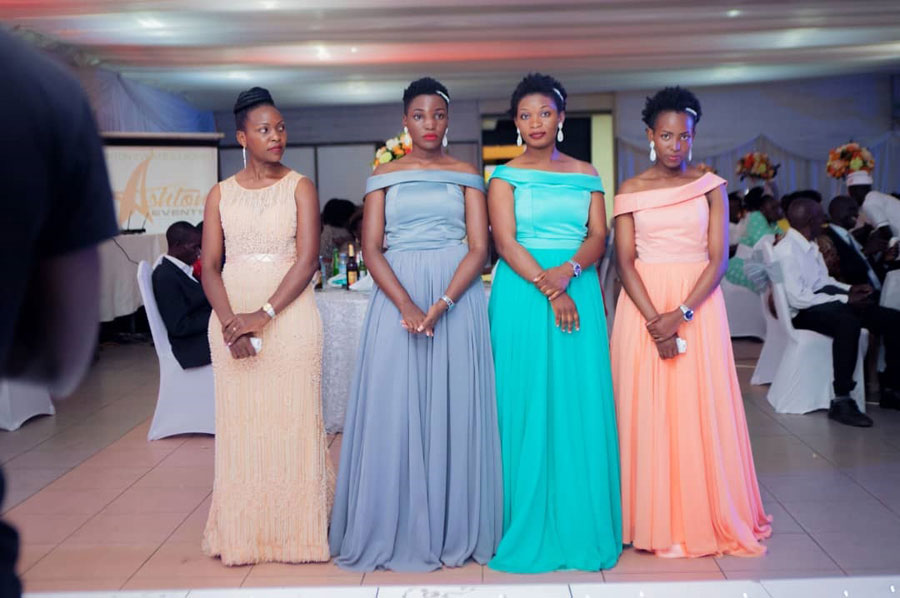 How did you choose the entourage?
Sarah: Nicholas looked for the groomsmen and I looked for the bridesmaids. They were friends and relatives.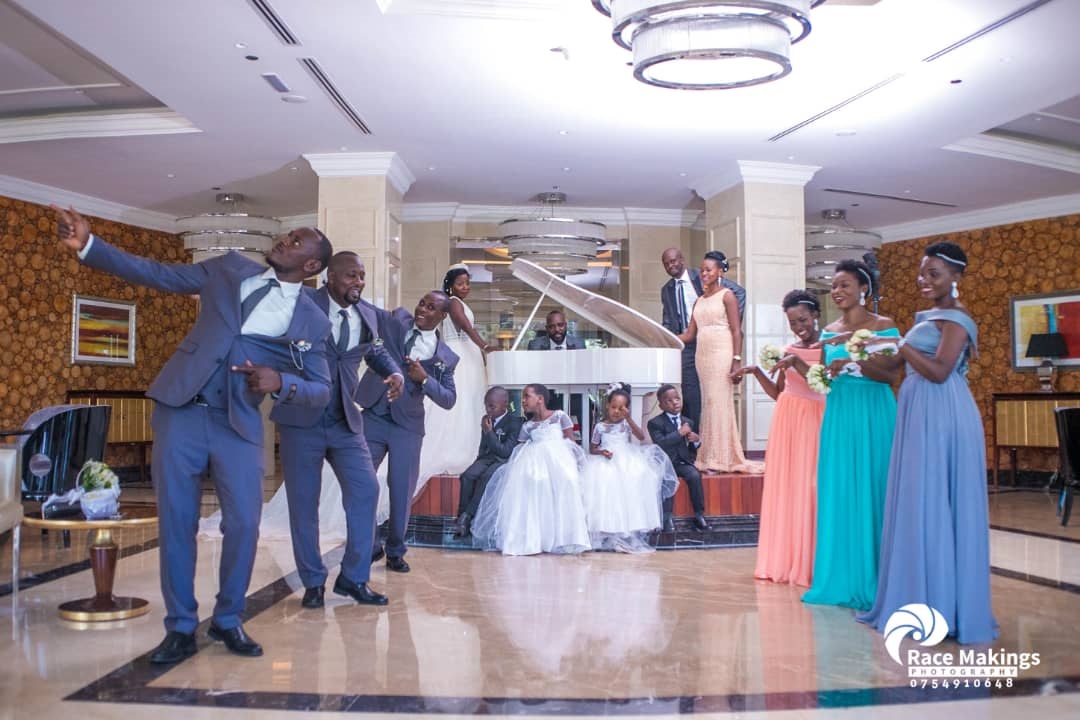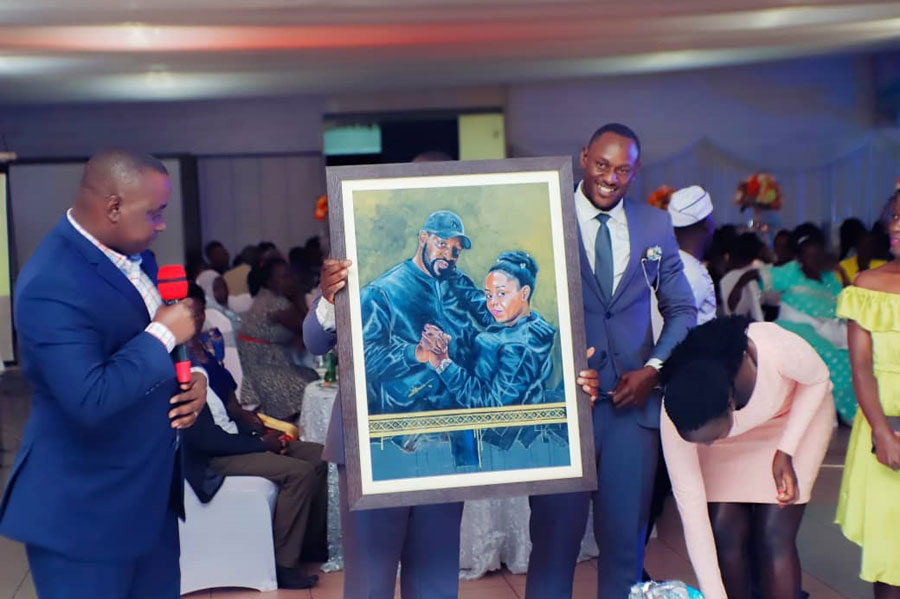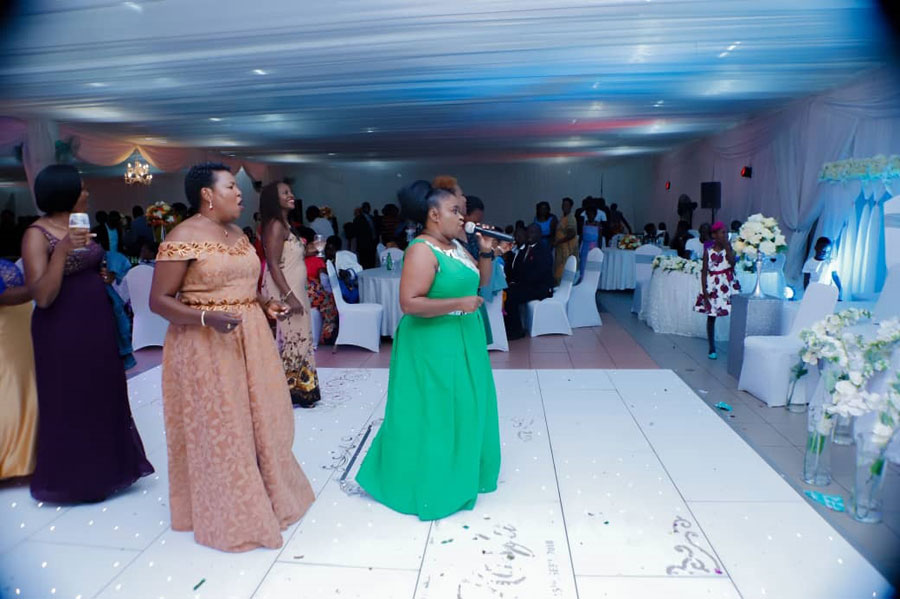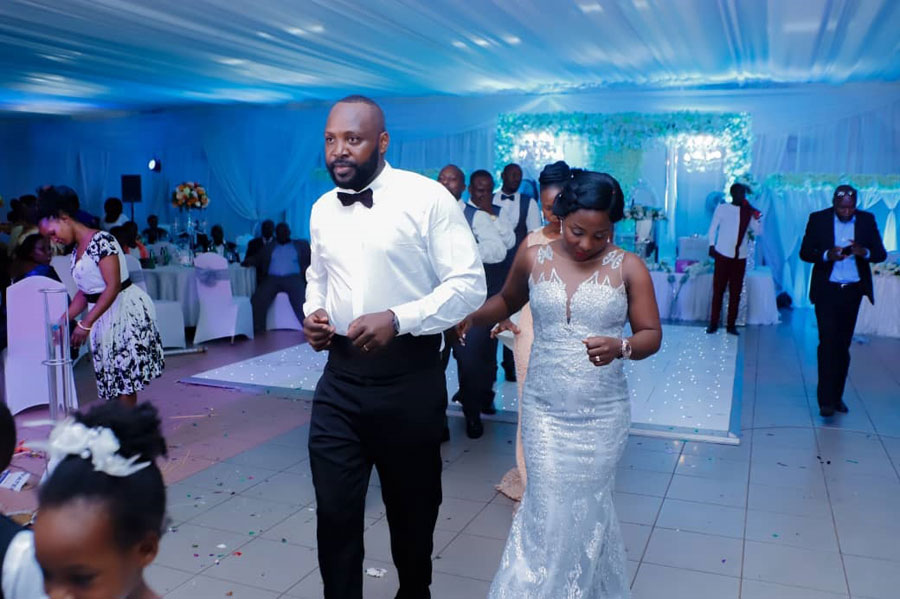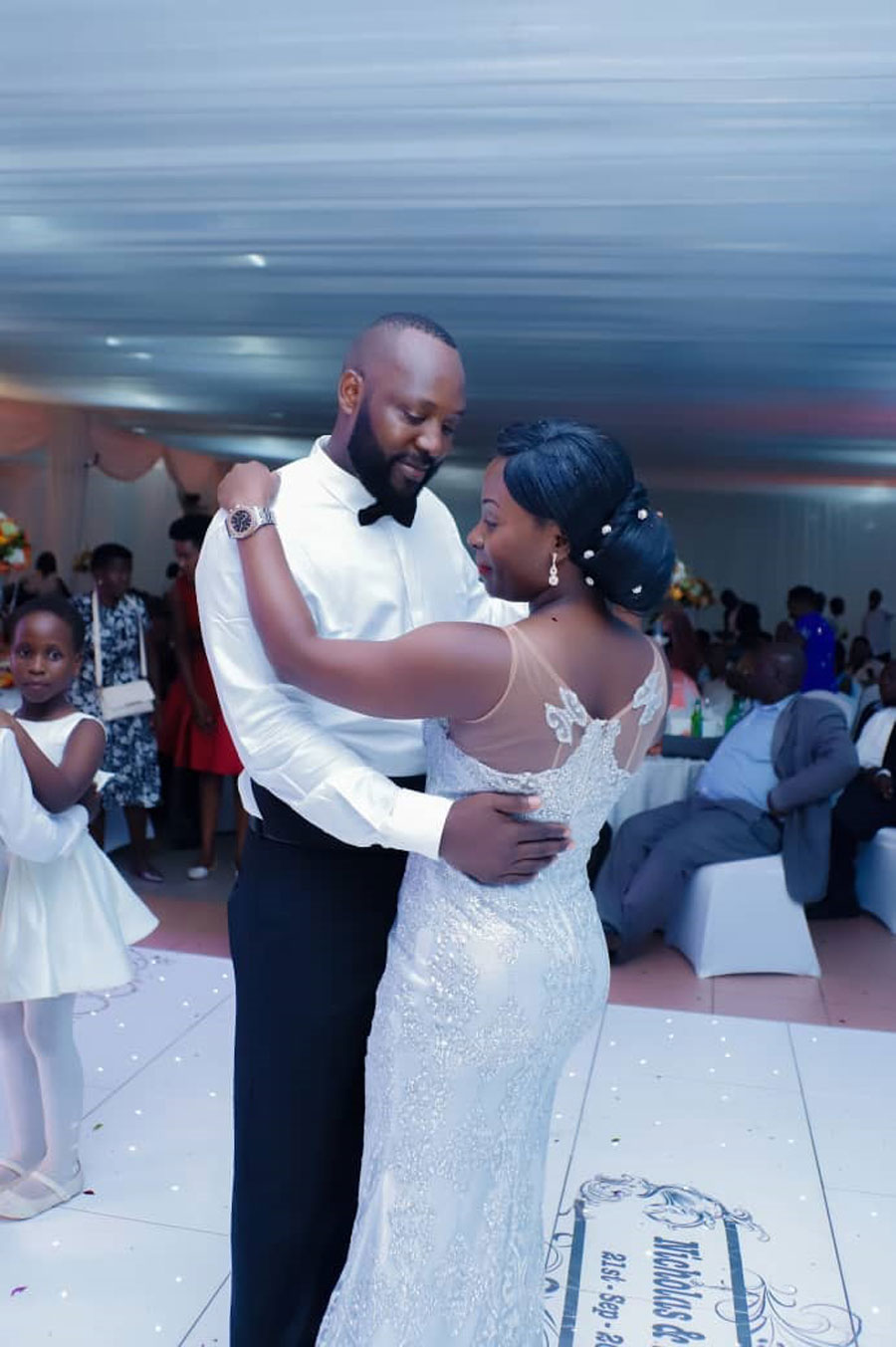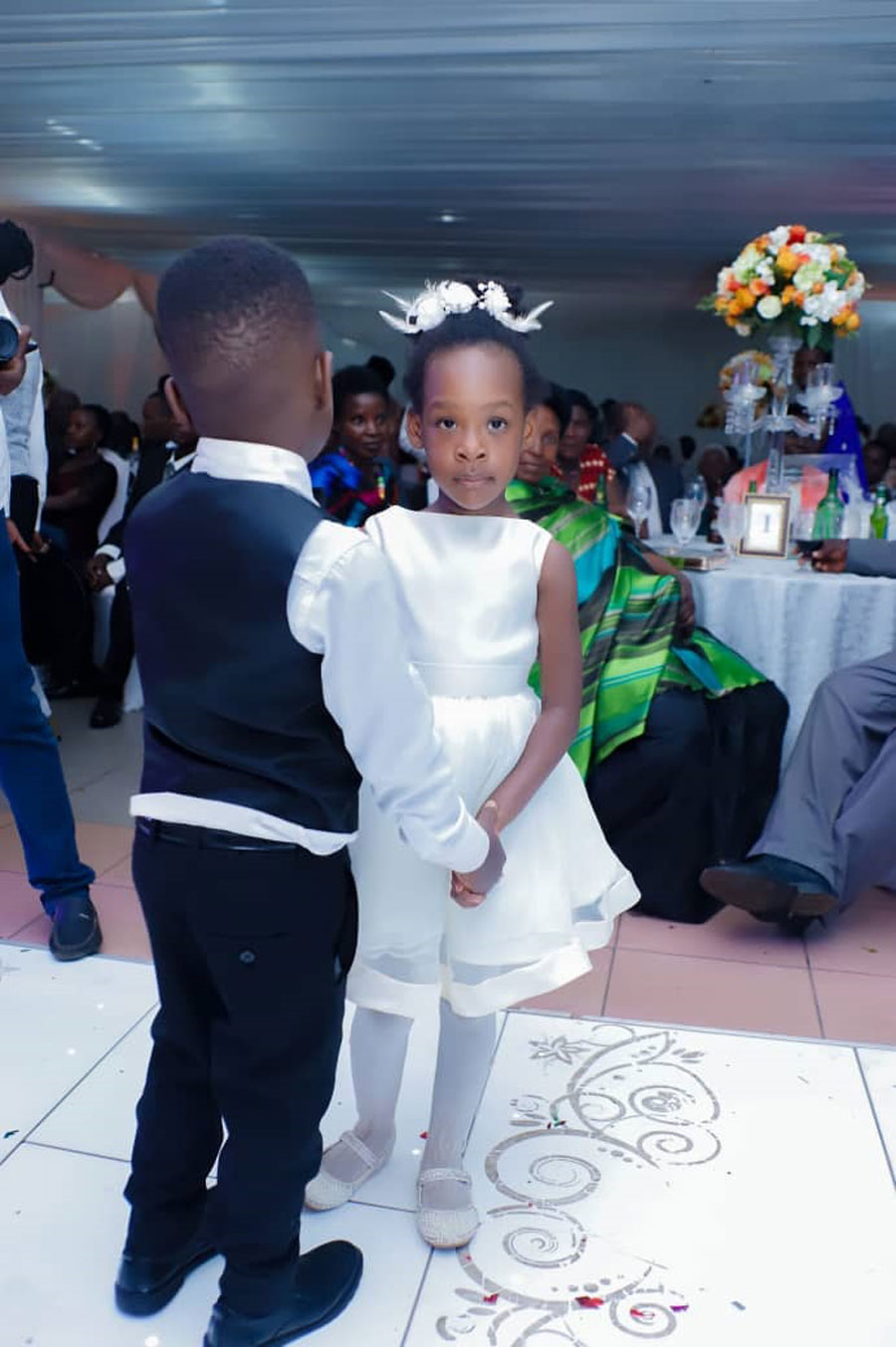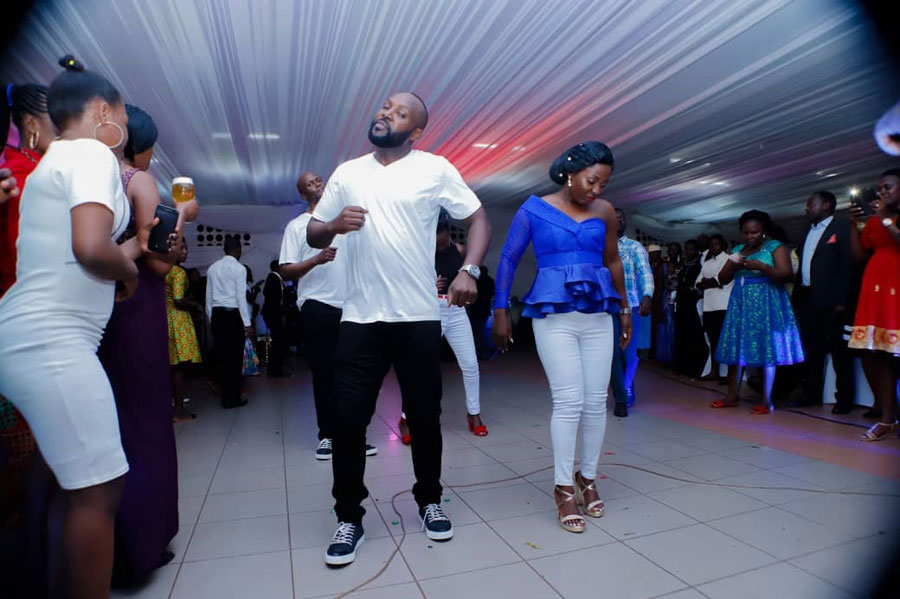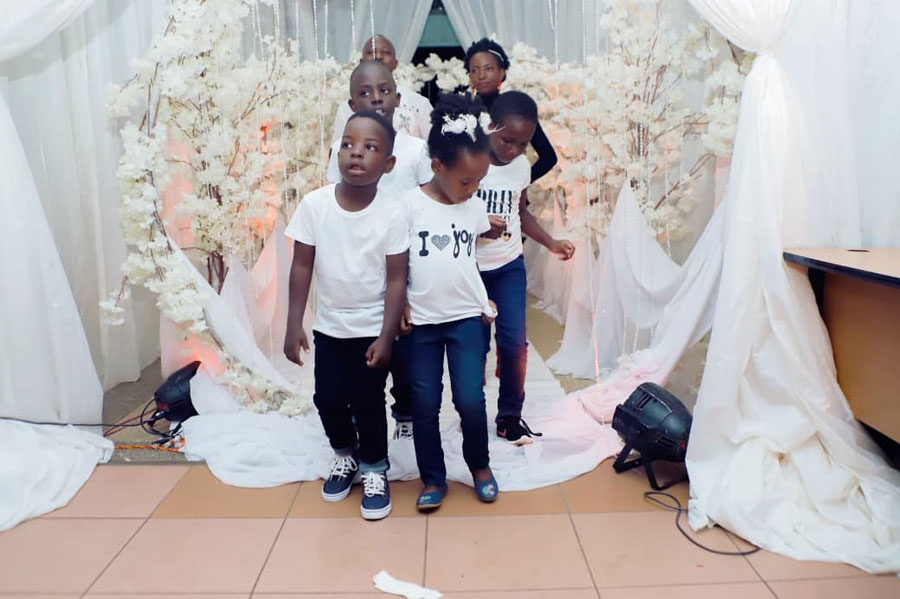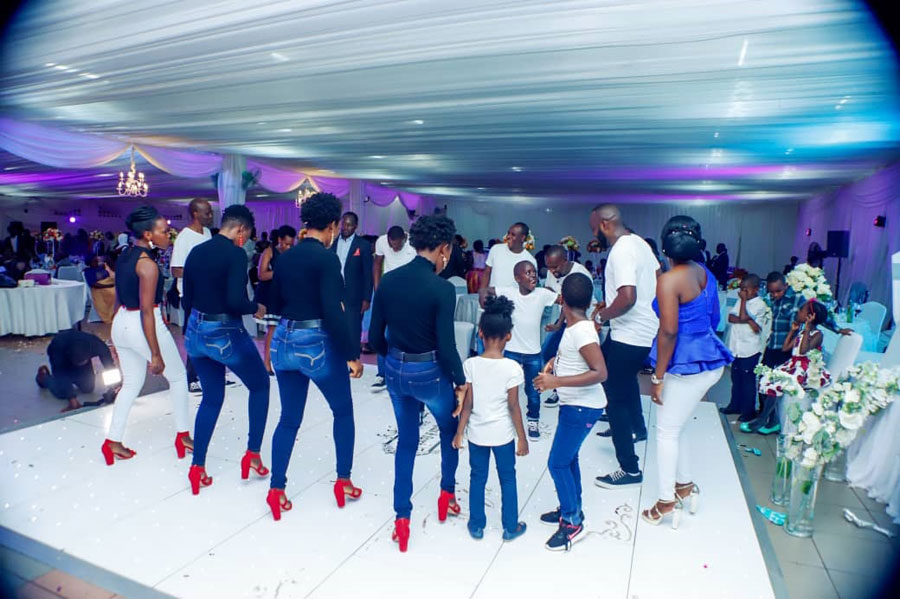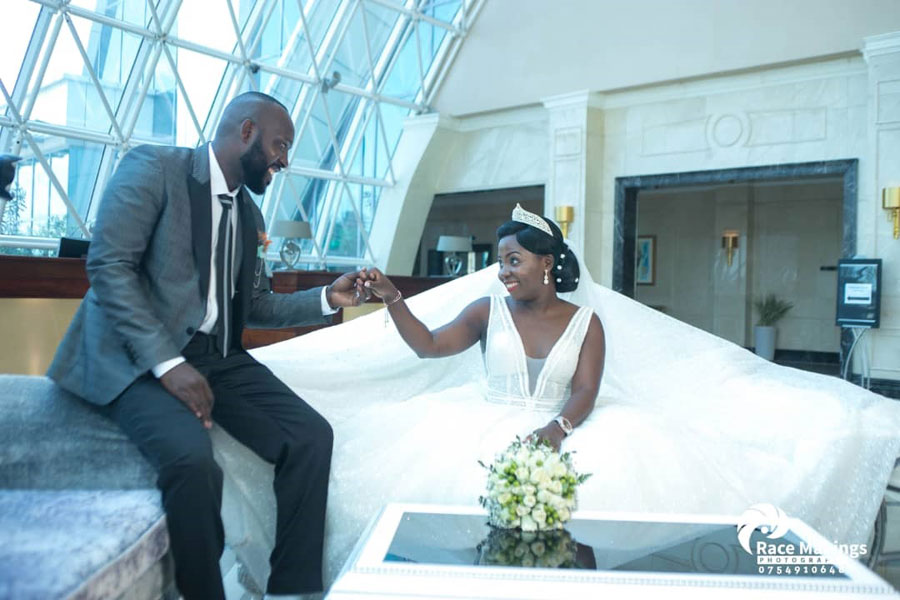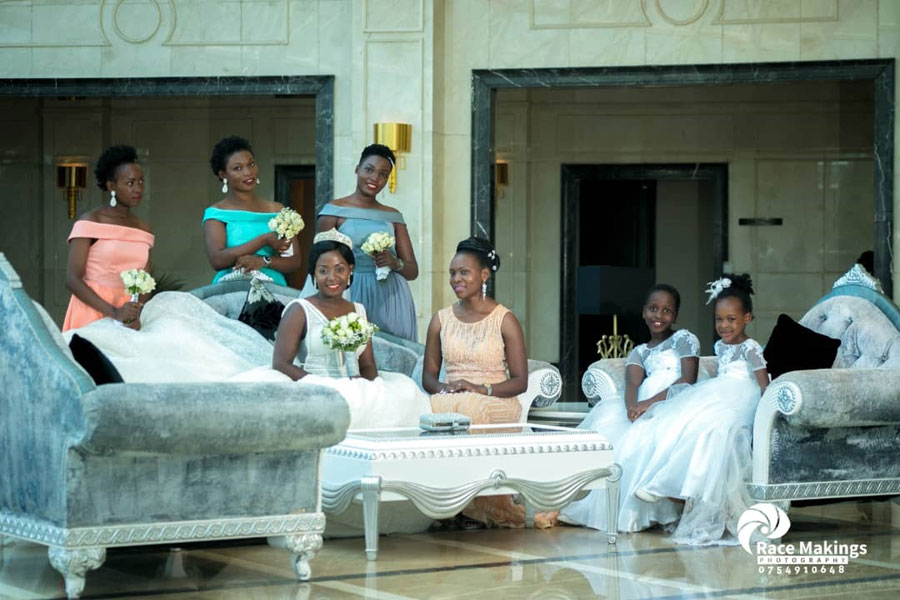 Given chance to redo the wedding, what would you change?
Nicholas: The reception venue would be outdoor instead.
HIGHLIGHTS
Date: September 21, 2018.
Groom: Nicholas Mwesigye
Bride: Sarah Namiiro
Church: St Paul's Cathedral, Namirembe
Reception: UMA Exhibition Hall
Guests: 400.
Budget: Shs104m
Cake: Shs8.5m