By Mercy Geno Apachi
"I am always excited about parties that offer free drinks like weddings. So when I get a chance to go to one, I drink every new good looking thing that I have never tried. This one time at a cousin's wedding that was cocktail themed, I took on new drinks that were really pretty just sweet. I got so tipsy and danced on tables like I was with my friends at the bar. Mum was embarrassed and my cousin was mad," narrates Joan Adong, a student at Gulu University.
Joan's experience is an example of so many drink escapades from celebrations that go untold.  At gatherings, there are many people and interests differ therefore, there will be both alcoholic and non-alcoholic drinks for the merriment.
According to Brian Kyani, a professional head mixologist trained by a German profeesional mixer and also a trainer at Recormata cocktails says 90 percent of cocktails are not made for weddings but a cock tail menu can be re-designed to fit the needs of the client.
"We usually come up with names that suit the event for example at a Bobi Wine concert, I can name one cocktail Kyarenga and use a recipe or blend ingredients I feel suit the song. The same applies to a wedding cocktail," the Sky and Riders lounge pioneer mixologist explains.
It is important to know some of what you can include or not in your wedding cocktail menu.
Alcoholic cocktails.
Blushing Bride
Does that drive your imagination to this overwhelmed, shy, endlessly smiling beautiful bride? Well this particular one is a drink of mixed emotions starting with warmth and hospitality.
It can be served at the reception entrance as a welcome drink to guests for it is made to soothe and calm people down after a long day at church.
Blushing bride is made out of Malibu which is coconut rum, vodka and apple sour made out of fermented apples turned into alcohol.
Its taste is a mixture of bitterness and sweetness. The alcohol percentage roughly estimated is 30 percent because it is purely alcohol, so yes, after a few, you will definitely get tipsy.
"Alcohol by volume (ABV) is determined by how you shake it. The more you shake with ice cubes, the more the ABV is reduced," explains Brian.
Happily Ever After.
Is that not what we all wish and pray for after tying the knot with our special ones? Well happily ever after is a blend of Amarula, a cream liqueur or any other in its class which is a mixed with a spirit; whiskey, gin or vodka depending on what you prefer.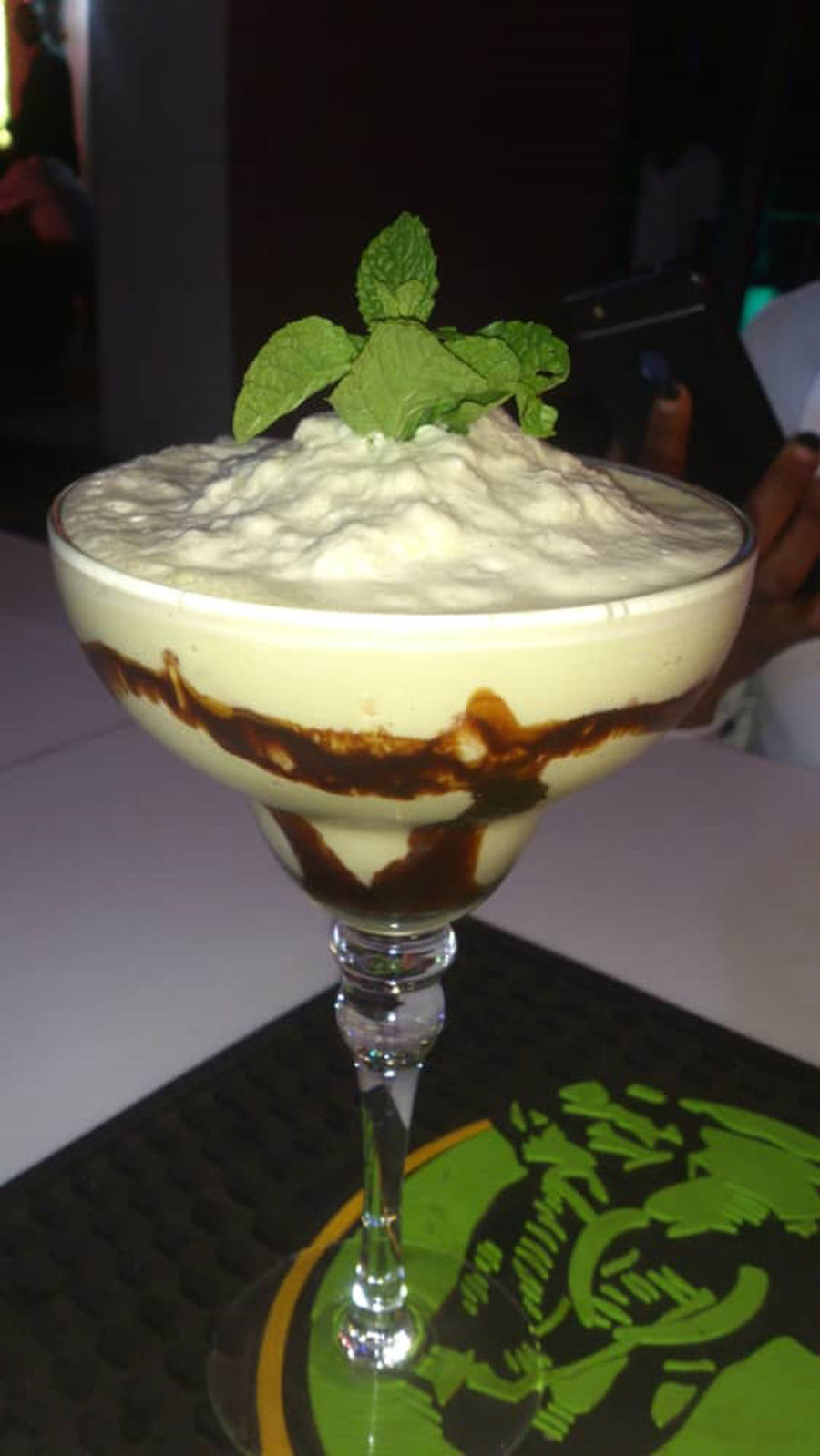 That mixture is further added to chocolate or strawberry syrup preferably from American Garden, mint leaves, vanilla ice cream and blended with half a scoop of ice cubes.
"One pours all these ingredients together and blends them. If you have eaten great cake before with such ingredients, that is the taste we are looking at. The ice cubes are to lessen the alcoholic taste."
Happily ever after is served in a fancy martini glass as a dessert cocktail because of its ingredients.  The good news is its alcohol percentage is only 10 percent.
It can work for any weather situation is best during the hot days when you want to relax after the scorching sunshine of January. It only goes for Shs15, 000 per glass.
Queen of my heart.
Yes, it is for the special ladies.  Queen of my heart contains whiskey, lemon juice, lime which gives it a fresh unique taste, some sugar syrup, angostura bitters, a bitter whiskey cocktail as its name suggests.
However due to the blend,  Queen of my heart is a bit sour and sweet. This drink spells care because the angostura bitters are actually made out of herbs that are said to cure minor cough.
"This is a commonly served drink but I have just changed its name and added a few suitable ingredients," says Brian.
It is a refreshing drink that can be served in any weather condition but especially evening hours because it is strong with alcohol percentage of 45 percent. It gives one confidence as a special addition.
Flamboyant groom.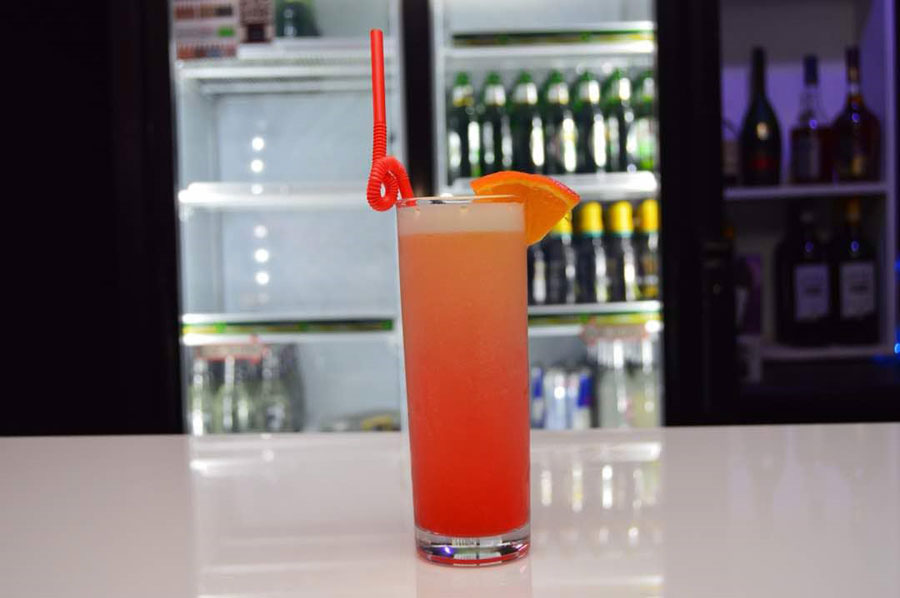 Sometimes the man that walks you down the aisle gets nervous or may have social anxiety and many other issues on the big day.
This cocktail is given to help calm his nervous. It is served in the common Collins glass. It has Sky vodka passion, lime, sugar and guava juice. On your tongue, passion fruit is greatly tasted.
Its alcohol percentage is 25 percent and after about five glasses you start getting very tipsy
"In my opinion, at his wedding,  a groom has to be bold in both appearance and words," says Brian.
It is shs10, 000 and can be served under any weather circumstance and at lunch time.
Lovely bride.
Served in the comfortable thin collins glass, this drink contains sky vodka citrus fuse, lemon juice, lime, sugar and Schweppes C+ which is used to bring out a great refreshing taste.
This has a 25 percent of alcohol drink and is used to calm frustration.  It is best served in the evening hours after a long day of wearing agonizing high heeled shoes.
Lovely bride goes for Shs10, 000 a glass
Precious maid of honor.
The lady who acts as a witness and is at the bride's side the entire day wiping of her sweat should not be taken for granted. This drink can be taken by other people as well.
The Shs15, 000 drink is served in the sleek martini glass and made of Frangelico, lime, sugar, and lemonade which is basically sprite when you ask for it from the bar.
Because of the Frangelico, it has a taste of cashew nuts or breaking it further to the Leigh man's language, it is like roasted g-nuts and the scent of alcohol is nonexistent.  Any weather works for this.
Non Alcoholic/ mock tails
Italian smooch
A drink of that name can not be in the nonalcoholic category, or can it?
Well, Brian explains, "It is a name I just made. It is a wedding so everything has to sound romantic but of course it suits the drink because it is meant to give fresh breath."
The drink serves to keep bad breath after eating some strong smelly foods like fish. Served in a whiskey glass of Shs10, 000, it is made of mint, lime, strawberry and lemonade.
In appearance it is red down and clear up because the strawberry settles at the bottom and that makes for great photography.
Lemonade.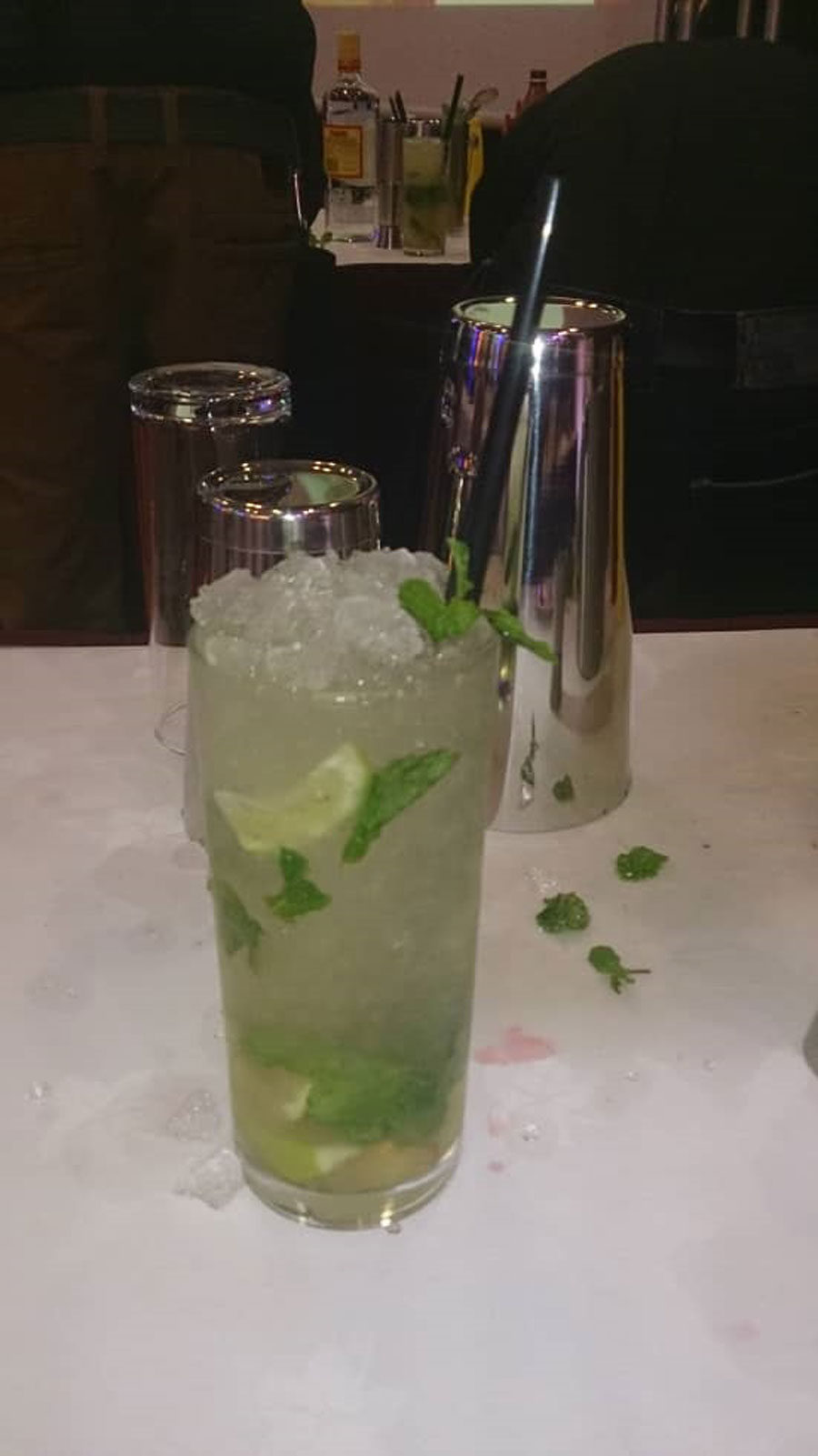 Now this drink depends on whether you want flavored or classic. It contains lemon juice, sugar, sparkling water which reduces on the acidity and gives it a fresh taste.
For flavored, any fruit can be used like watermelon, oranges, pineapples as long as it is easy to find and suits your taste.
"Squeeze the lemon juice, cut pieces of watermelon, muddle them in a glass, put ice cubes, sugar syrup and stir in a long Collins glass."
This is only for Shs10, 000 a glass.
Nojito.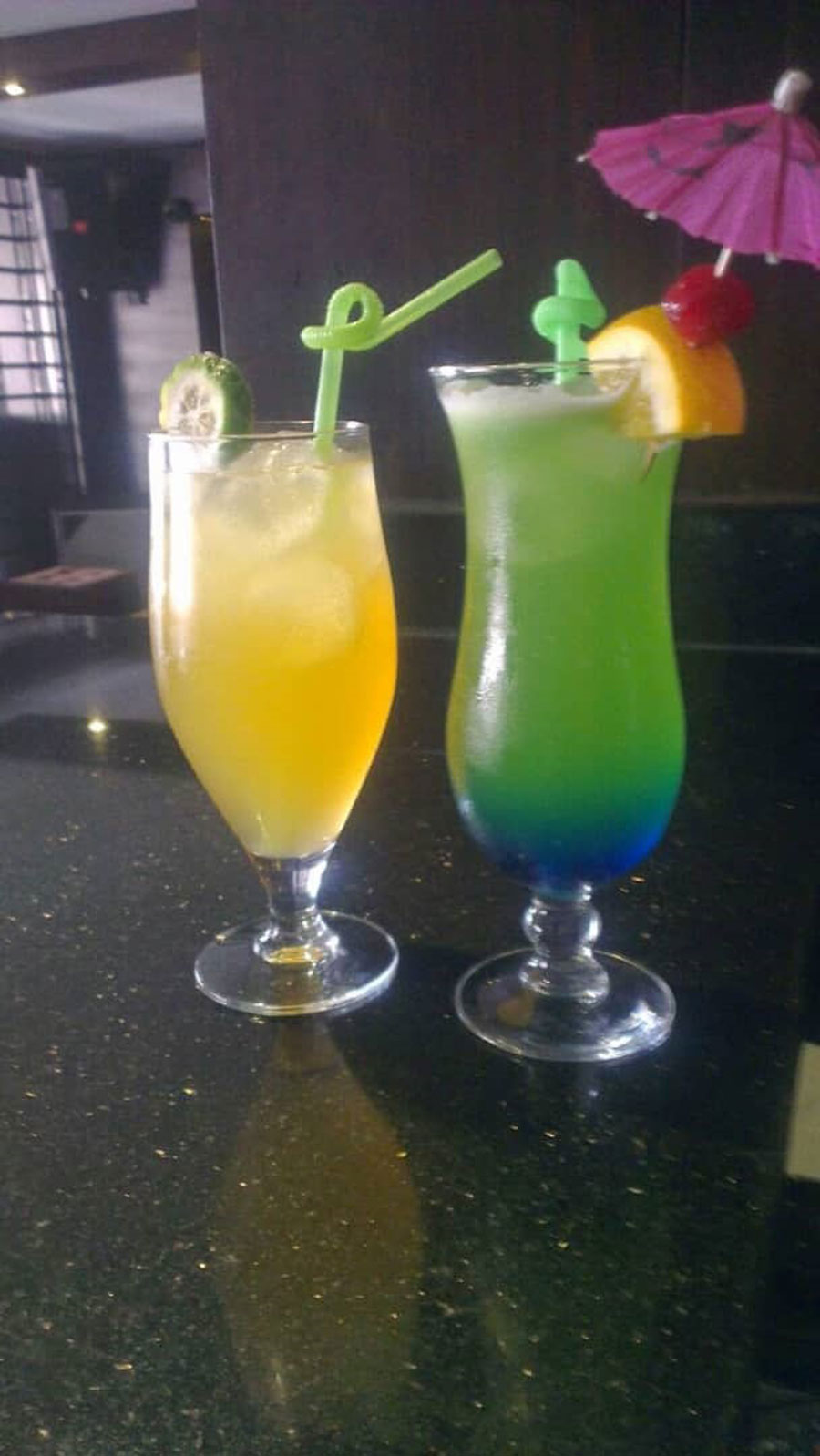 When pronouncing this, the J is silent and somehow becomes an H so it is pronounced "Hohito." It is made of lime, sugar and club soda. The mint over powers the lime and it is sweet.
If you want a flavored one, add strawberry, pineapple and some food colour to give it a an interesting look.
"The food color just gives it a nice color but the taste is the same, nothing special. It is blue or red in color but if you want to give it a red look, you would rather use strawberry syrup," advises Brian.
 Hot drinks
Hot Toddy
This is great for those that have some flu or cough for it is made of brandy, cinnamon powder, ginger, a bit of lemon juice, honey.
This can be heated in a coffee machine for 30 seconds or if you do not have, boil in water for a minute and serve in an Irish coffee mug because it has a handle and the drink is hot.
It clears the throat, penetrates through the nostril and makes a singer's voice amazing. It lies a little between both alcoholic and nonalcoholic drinks.
Irish coffee.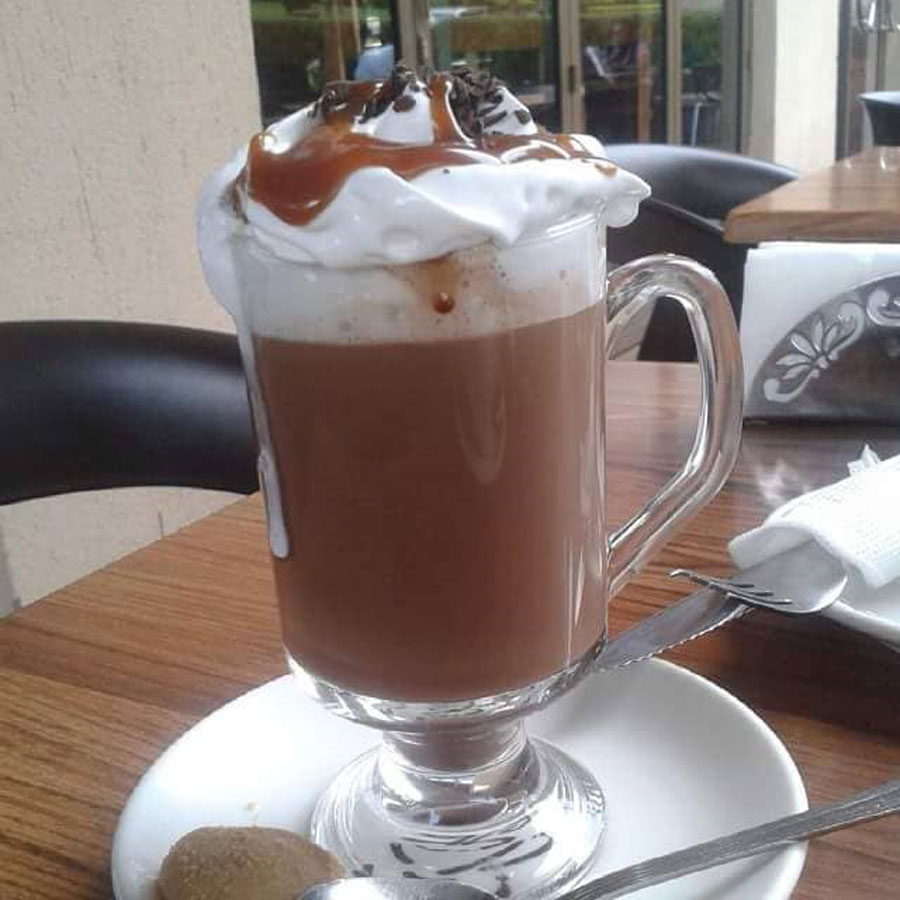 This has Irish whiskey, brewed good coffee, sweet whipped cream that is put at the top after everything is done. It varies, some people prefer sugar in it but it is better without the sugar.
Strain the coffee, pour the whiskey, put the whipped cream on top and if you like, sprinkle some cinnamon on top to make it look fancy.
Brian says none of these prices are the same as when you order for them at a bar.  "We reduce the price because it is a wedding service," explains Brian.
When why he was freely giving his recipes,he had this to say; "I am not scared that my recipes will be stolen. Trust me a professional mixer's will always taste different," say pointed out adding that  people should hire professional mixologists because they make a difference and add a touch to a ceremony.