By James Kabengwa
MP Kasibante was introduced to the parents of his long-term  partner, Lydia Nattimba in Kawanda on Saturday, November 17. Many Ugandans were curious to know what took him long considering he has been with the same woman for 16 years and they have since been blessed with four children. The newly introduced Member of Parliament for Rubaga North, explained his delay saying it was a plan from above;
"We never planned to have it take this long, but that's how God planned it. When we had children, we started to plan how they could be part of our function and this created more delays," the MP explained adding, "15 years back, when we had just met,  I made a formal visit (kukyala), to the parents of my wife-to-be.  It was a very simple indoor function, but it appeased the parents," Kasibante said in an interview.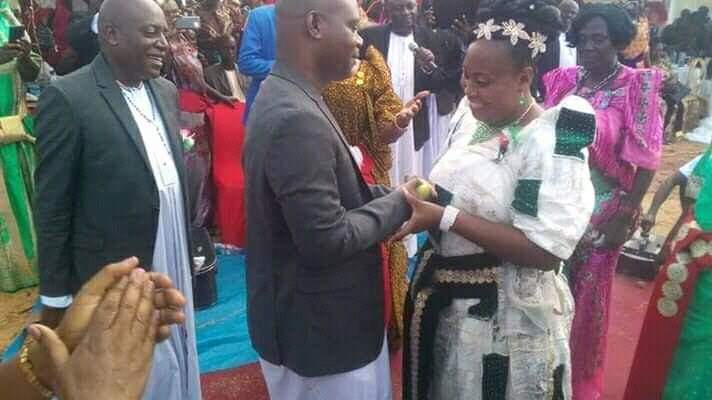 Mr. Kasibante says that during the first visit to the parents of his fiance, Lydia Nattimba in 2003, he took lots of gifts to them and they blessed their decision to begin a family. "I promised to go back for an introduction and we begun to plan together for an expensive function that would make our parents happy.
Indeed, during the gift presentation session on Saturday, guests were stunned by the amount of gifts that were presented in the yard. These included  two goats, a heifer, cocks, house furniture, a water tank, a refrigerator, and food stuffs, among others.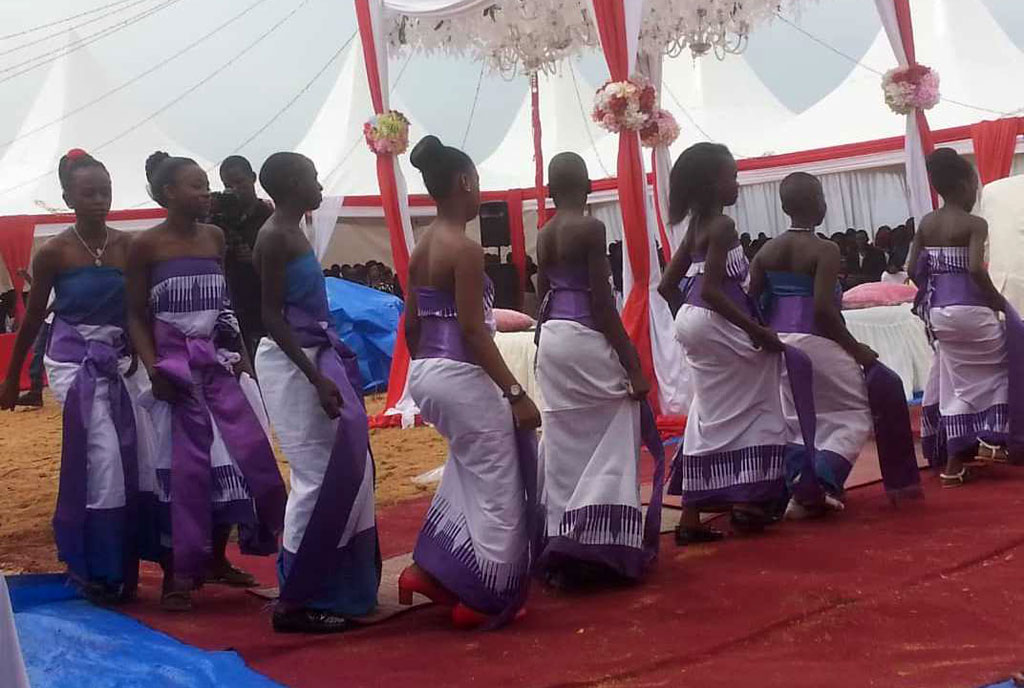 When Kasibante says their delay to have the ceremony was partly because they wanted to have their children be a part of the function, it could be true considering that at the event, all the four children participated in the greeting sessions. Their four-year-old daughter and oldest boy, Jonah even led a group of age-mates to greet the guests.
A huge cake was served to guests creating excitement, with various groups of people being awarded a portion at the end of the event.
The event was climaxed with Moses giving an engagement ring to Lydia. The ring was delivered on a drone camera creating further excitement and cheering. However moments later, the drone rammed into decoration lights leading to a small moment of power black out at the function.
Kasibante assured witnesses that he will complete all the functions including a church wedding.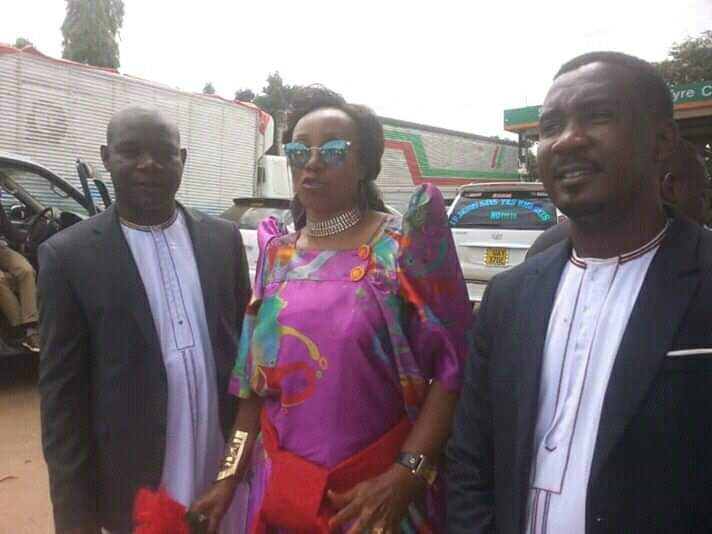 "We are definitely planning a wedding at Namirembe Cathedral, but for the sake of not causing excitement, we shall reveal the date later," he said.
Both Kasibante and Lydia are Christians but from different denominations. Kasibante  attends the Anglican church while Lydia is affiliated to a Catholic background.
Many politicians were present at the event including Youth Minister, Nakiwala Kiyingi who gave advice to the couple, stressing bedroom fulfillment as a key to long-lasting relationships. The Lord Mayor of Kampala, Erias Lukwago also commented that he and some friends have always pestered Kasibante to seek an introduction with long time fiancee and were happy their demand was respected.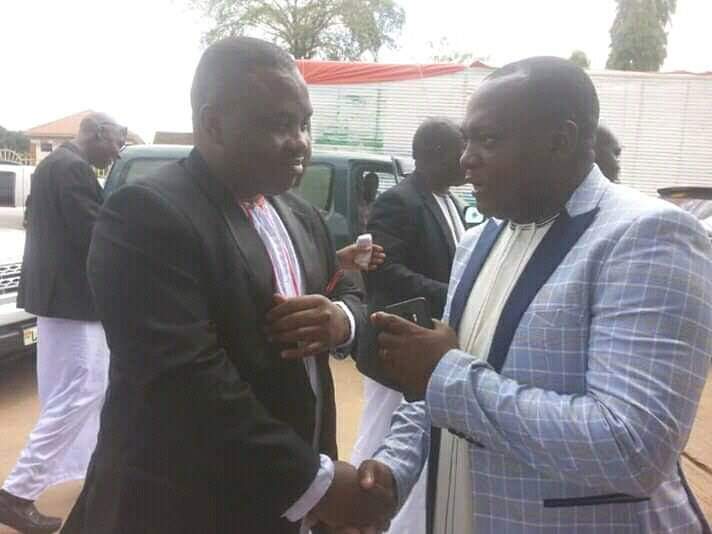 The event was graced with presence of at least 25 MPs, some of whom trekked to an after party where beers were swept away till Sunday morning at Front Page Hotel, Zana.
Congratulations Mr Moses Kasibante and Lydia Nattimba.