By Claire Balungi
"Watching Elizabeth Kabibi and her father walk down the aisle, her brother hand her over to the priest and then to me, I could feel the weight of the moment. We'd both be leaving our families, and I was going to take full responsibility for her. Finally, I had somebody to do life with!" Ivan Rugambwa enunciates as he recollects the special moment he first saw his now-wife, Elizabeth at St Andrews Church-Bukoto on October 2.
Ivan says he was humbled by Elizabeth's acceptance of him as her husband, "I am far from perfect and I'm always alive to my weaknesses. For her to accept and take me with all that I am was both humbling and it was a challenge for me not to fail her but to love her."
In this heavy moment, tears welled up in Ivan's eyes when they almost took their vows in his parents' absence as they had delayed to arrive. Moreover, he looked at the place where his now-late father would have occupied and wished his father was there to be witness to this vow of eternal love.
Nonetheless, over 50 people filled the seats and came to witness the couple say I do.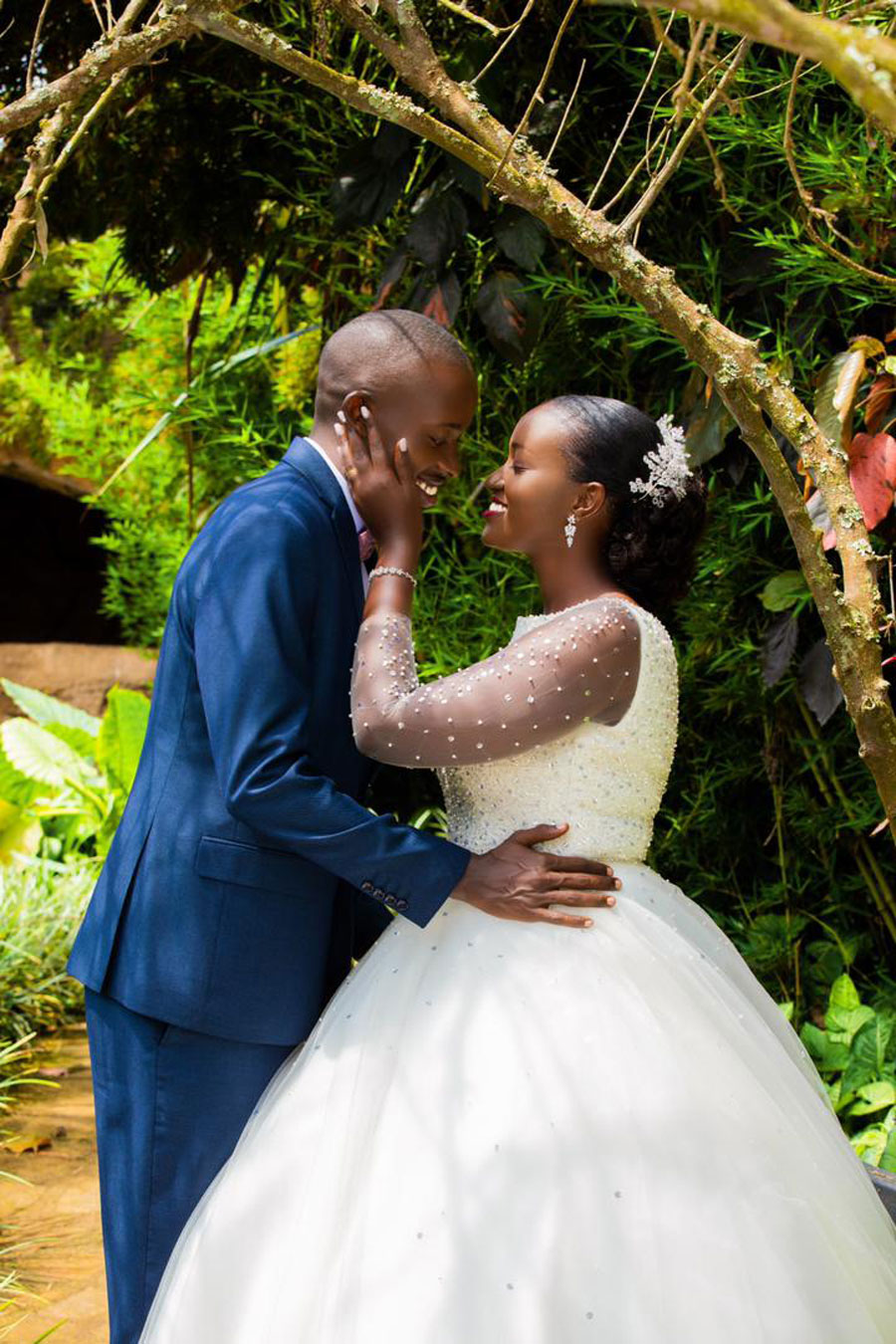 The newly-wed couple arrived at their reception at 2 pm, ahead of most of their guests. Anxiety struck the groom for the reception which was meant to start at 1 pm. Ivan accords the late arrival of guests to the fact that most were not in the church service due to covid restrictions and many came from far. Fortunately, it was only a matter of 20-30 minutes before guests started to fill his tables. The banquet was soon underway. Ivan says, "It was such a relief seeing all my friends show up. It was now homely and it showed a sort of community that was a validation of the relationships we'd been able to build over the years." Click to read more…