By Mercy Geno Apachi
The truth is, there is no point in throwing a party without food. Food is one of the main incentives for people to come to your party.  That therefore means that the catering service is one of the most highly sought after business in Uganda at the moment. However, just like any other business, it too has challenges it goes through.
James Etobo, the Managing Director of Classic Catering Uganda, a food, drinks and baking supplier shares with My Wedding some of their woes as a wedding service provider.
Influence of family/friends.
According to James, Most brides or grooms are not independent with their choices because when they go back to their different homes and share their plans with different people, other opinions start coming up and they end up getting confused.
"You come, we agree on a particular service then you go and tell your friend who starts disagreeing with prices and says he or she knows people who can do it at a cheaper price. That really affects planning."
If you have picked someone to provide a certain service, you ought to know why you picked them and not your friend.
Last minute planning.
You find someone who has a wedding the following year wants to wait until two months to the big day to begin planning.
In the end they rush things, panic and find themselves unknowingly under-budgeted and have to make compromises.
"Some couples who find they do not have enough money eventually remember those aunts and other relatives who can cook and decide to do away with catering companies."
The problem with that is, it means cancelling a booking which is a loss for the company just in case they had shunned another opportunity in your name.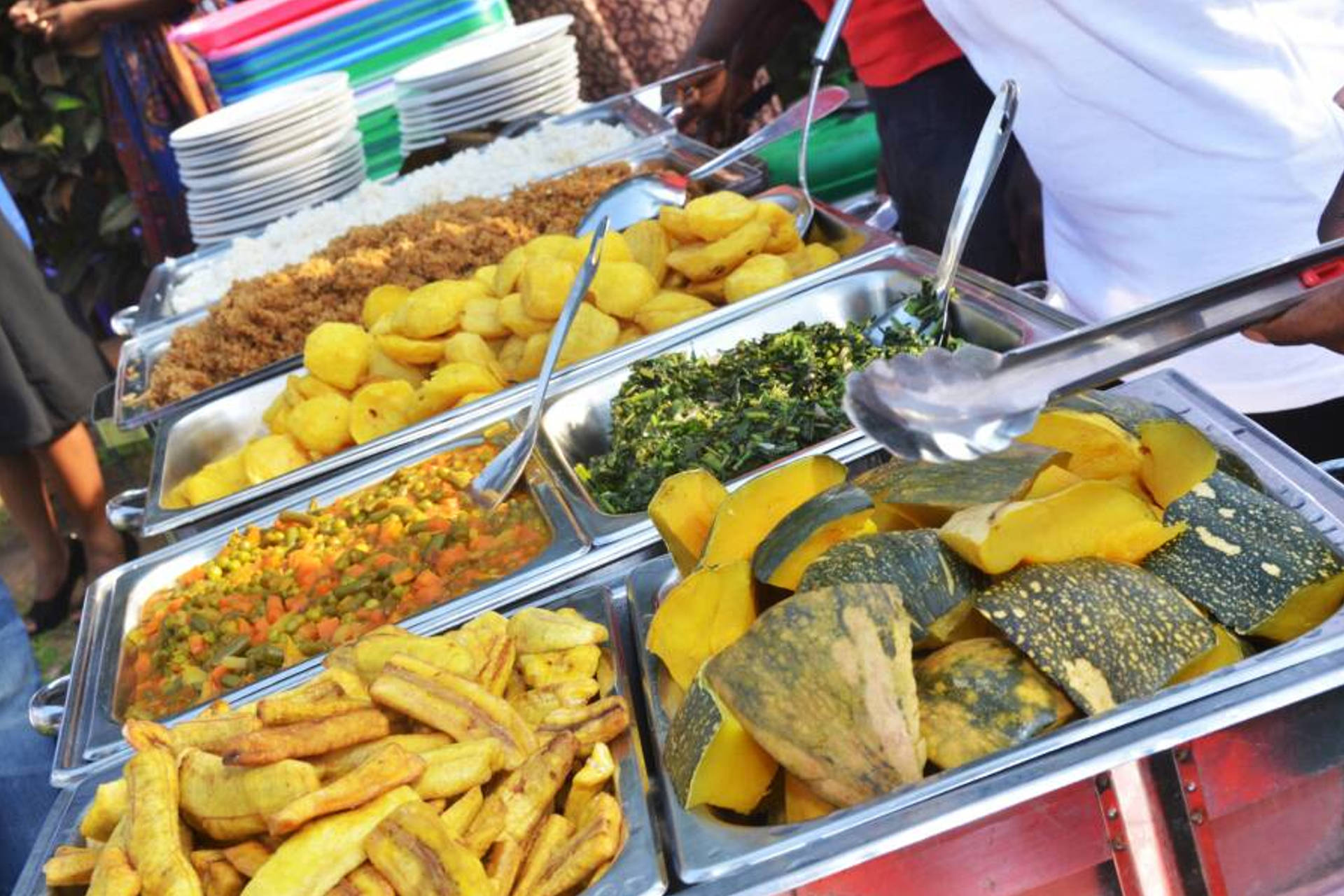 Unrealistic temporary guest lists
When a Ugandan says there will be 30 people present on the day, as a service provider expect 60 or more.
As a catering company, all services are provided according to the guest list. If it is 60 guests expected, the coupons, cutlery, food and drinks will be prepared accordingly.
But most Ugandan weddings see more people than expected and so scenarios like food getting done before every one is served happens.
The problem is, when couples are approached about this error, they are not willing to fund the extra numbers and so the catering company suffers the losses.
"That is when you often hear people start to complain about how bad we are. Sometimes you cannot even blame the couple because when Ugandans hear of a party, they want to invite friends that the couple is unaware of."
Expecting quality services on low budgets
Services are rendered in all kinds according to what one can afford.
"We explain to people that our services have Gold, platinum and silver. If one wants high quality, it will be given but will be costly. But most do not understand that."
Couples should learn to lower the number of people on the guest list so that the budget can accommodate the high quality services desired.
Lack of trust.
Many people tend to use other people's bad experiences with various catering service providers to judge services.
A bride may have a friend who married before and the catering on her wedding was terrible and therefore all catering companies become "one," and you hear statements like,
"We know you guys. You offer poor services at high costs because you want to make profits."
According to James, because of competition some companies set to decrease prices to increase demand but the truth is cheap services are substandard hence painting a bad image on the rest.
Some brides due to such tales decide to buy the groceries for themselves and leave the service provider to only cook and arrange.
"When one requests, we accept. It is bad though because you may think you are cutting costs by shopping for only the number of people on your guest list and yet we who are in catering often estimate for extra people. In the end we get blamed," narrates James.
Poor time management.
It is not just a stereo-type that when you agree to meet with an African say at 2:00pm, you indirectly mean two hours after the agreed time.
Usually what goes into food plans with service providers is that a certain time for when the food should be served is agreed upon and then the service provider and their resources plan to keep the food warm for about two hours until that program is done.
The problem is most programs are never on time forcing the service provider to sometimes go into other expenses of keeping the food warm which are never paid.
Too many non-professional service providers.
Due to high demand for wedding catering services, some non-professional people who want to make a quick living enter the market with cheap luring costs.
Couples will definitely be grateful for cheaper services not knowing that what they shall receive will be of poor services this forces those that offer great quality to lower their costs and suffer losses.
Everyone is in business to make a profit in spite of how cheap it looks. Therefore to make it, the non-professionals will do substandard things but remember, it is your big day and you need the best, choose wisely!