By Maria Immaculate Owechi
On your wedding day, you want to feel and look your best. Yet all the stress from wedding planning could show up on your skin. Your guests will however not accept that as an excuse for your terrible look for they too expect you to look your best.
Last year, renowned television presenter, Fifi Da Queen faced criticism from social media fans for failure to conceal her not-so-smooth face before walking down the aisle. You would not want to be in her shoes.
Visiting the Spa is the perfect pre-bridal treatment for you to undo skin related damage. It will help you clear skin problems like acne, black and white heads, blemishes, inflammations, and a dull complexion. The good news is most spas offer bridal packages, which allows brides to take full advantage of customised services to help prepare for the wedding.
Winnie Hibireto, a massage therapist at J&V Spa in Bugolobi says six months is enough time for the bride to unwind her tense muscles and prepare the skin for the happy glow on her big day.
"Facials, body scrub, body massage and waxing are usually part of the bridal package in most spas. You don't have to pay for them differently," she says.
Facials
Facials are beneficial because they deeply cleanse the skin, are hydrating and help bring the skin to its natural balance. This indulgent service is great for all skin types. With exfoliation, toning and moisturizing, facials offer the right ingredients for every skin to attain the required spotless glow.
Hibireto advises a bride to get a trial facial about four months earlier, to examine the skin type; dry, oily or partial (dry and oily). This helps to determine which facial treatment is suitable for the skin.
"For the case of people with pimples, there is a risk of breakouts which may need to be controlled with time as the skin gets used to the new products," she explains adding, "We direct the bride on how to apply a water based moisturizer to create and maintain a facial glow till their wedding day."
For a dry skin without problems, two months before the wedding is enough time to start the facial treatment. Natural  products are advisable to use in-order to achieve a natural shine. Only  ladies with pimples are advised to use advanced chemicals on their face.
Waxing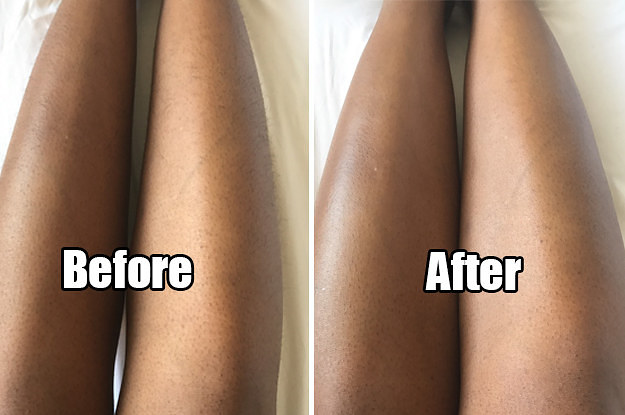 Visibly hairy arms, legs, facial hair such as side burns, unkempt eyebrows and eyelashes can be unattractive on a bride.
Priscilla Ntongo, a beautician at Malaika School of Hair and  Beauty, recommends waxing a week before the wedding.
She however cautions that waxing is painful: "There is no such thing as less painful wax unless you are going to opt for shaving. Shaving is a painless method, but the results do not last long and usually leave the skin prickly to touch compared to the instant smooth feel of a waxed skin," she says.
Waxing is recommended also because it has options of natural or chemical products depending on the client's preference and how the skin reacts. Those with sensitive skin can opt for a natural wax of combined sugar and lime.
Waxing any of your body parts depends on what you wish for but, it is advised to wax your hands if the gown is short sleeved or the legs in case it's a high slit gown. However, waxing last minute is highly discouraged  against since it can come with some after-math unease and slight pain.
"I had swollen armpits and a skin rash after waxing for my wedding. It was a bad experience," Angella Nabiryo, who waxed just a day to her wedding complains. She adds that the beauty parlour had warned her about the repercussions of her choice but she turned a deaf ear.
Ntogo stresses that a serious beauty parlour will not allow a bride to do a wax or facial a day to her wedding, if she hasn't been on a treatment already as it may cause more harm than good.
Massage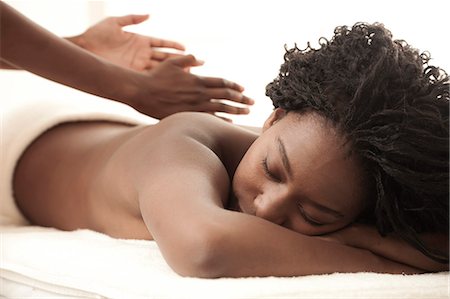 The massage helps to calm and ease your stress, which is ideal in the build up to your wedding."Since the bride needs the body to relax, it's advisable have a massage every week or for about four months before the wedding day. A massage three days before the wedding day is also okay, "explains Winnie a masseuse at J&V Spa.
She recommends hot stone massage as the best for the bride because it's after effects help to ease blood flow, relaxation, body pain, and fatigue which is good for muscle relaxation.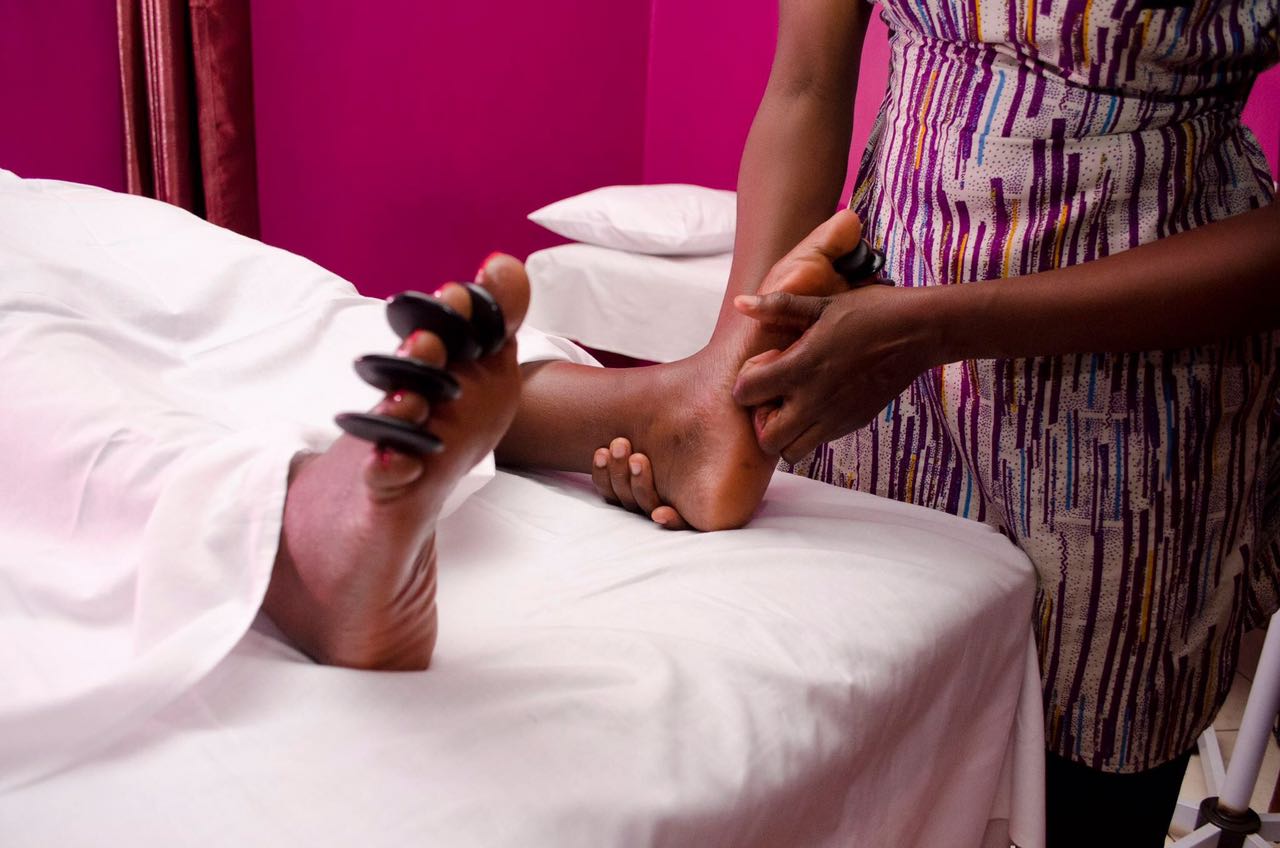 A good foot massage also helps to scrub away dry, cracked skin on the heels and toes.
Body scrubs and wraps
Experts advise one to do a body scrub a week before your wedding day. If you wish to have a soft, glowing and tight skin on your wedding day, a body scrub is the only answer. When done in a correct manner, it will clean your pores, remove dead skin cells, and make your skin brighter and better. It also helps the skin regenerate and turn back to its healthy glow. Once dead skin is removed, this provides all the necessary nutrients to revitalize any dehydrated areas of the body.
So to all brides out there pamper yourself with this bridal package in order to leave lasting impressions for ages to come.
Important to note are that men are not exempted from indulging in these spa treatments.