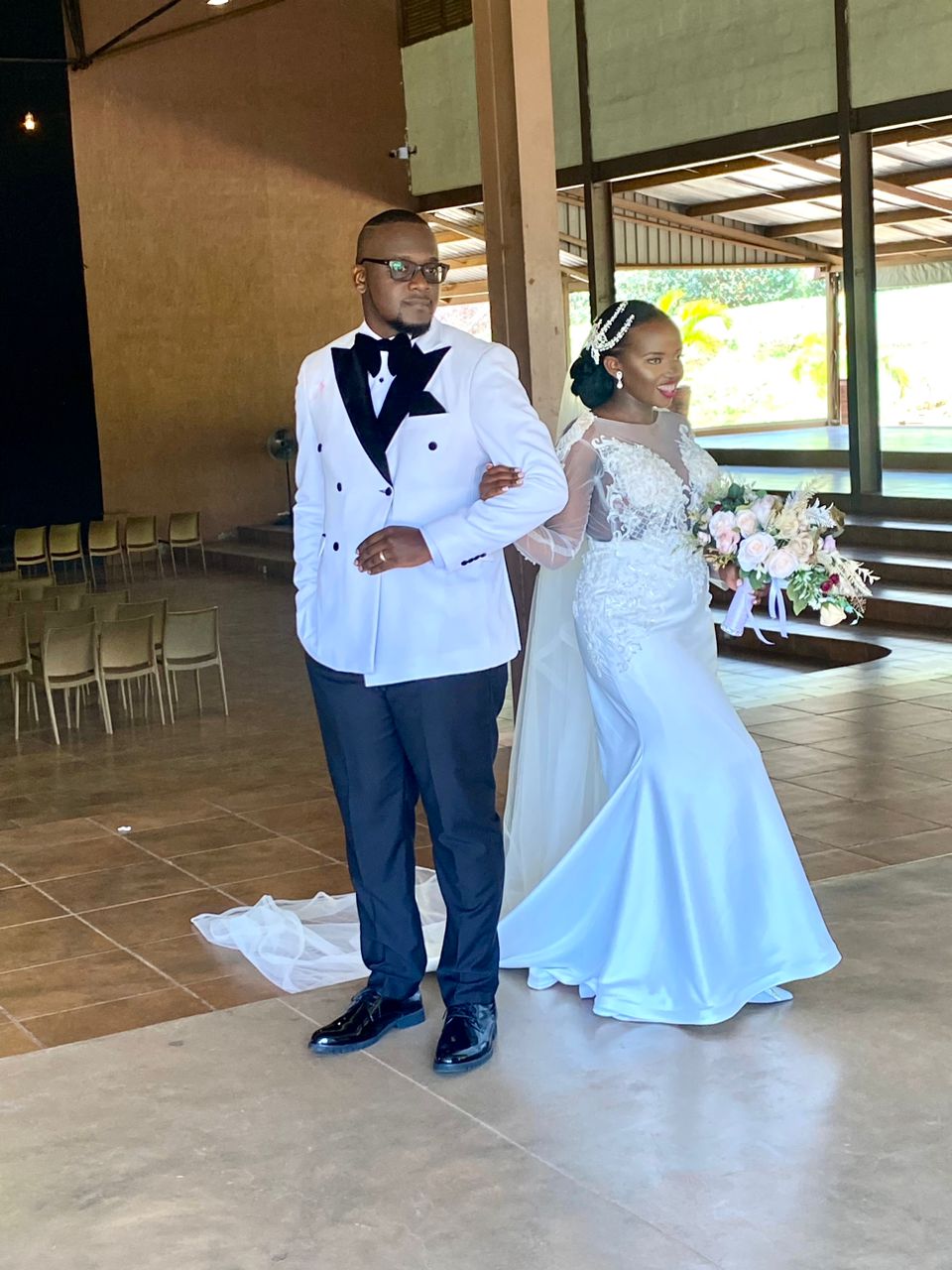 Everyone wants to look their best at their wedding, even the groom. A well-fitting suit makes all the difference, and that is why custom-made suits have become a popular choice for grooms. What goes into making these bespoke suits, and how do you find the right tailor for the job?
Making a custom-made suit involves several stages, each requiring skill and attention to detail. Canary Gumanawe, a Kampala-based suit maker says,
"While many believe that a great suit is a blend of good quality of everything; from the fabric, cutting, stitching to the finishing, all that pales if it does not fit the wearer perfectly."
The bespoke tailor adds that a custom-made suit unlike an already-made one, gives a client the freedom to participate in the entire tailoring process.
"A client can dictate the fit, cloth, colour, pattern, and most importantly the suit design. It brings out the designer in the client. Conversely, already-made suits are factory-made and have standard sizes. Therefore, the suit might not fit someone well as we have variations in sizes.  Many have had to adjust the coat or trousers to fit, which comes at an extra cost. In some instances, these adjustments are impossible or make the suit look tacky."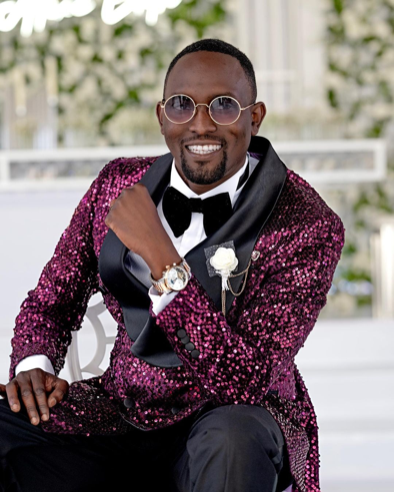 When making a customised suit, Gumanawe says clients can pick the ideal design, material, and how to accessorise it. For instance the lapel type and shape.
"After taking the client's measurements and stitching without sleeves, they then try on the jacket. If all is well, the sleeves are sawed before the final fitting."
In two to five days, a suit is ready, depending on the simplicity of the design and the period a client wants it in.
"The quality and time spent in the business determine the clientele. While some are got through recommendations, social media presence is also an added advantage," he says.
John Bosco Halera, the proprietor of JB's Tailored Fashionz, says the advantage of a custom-made suit is the designer will suggest a colour based on one's skin complexion. "You can also ask the designer to make multiple adjustments depending on how the final suit looks and feels. This includes changing pocket positions. This makes it better than one where they made all the decisions for you."
Halera says it takes him a day or two to complete a suit, depending on his schedule, "In most cases, the client tells me what they want, but as a fashion designer, I have to sketch and create what I think will fit my client. I like it when a client allows me to share my ideas."
He gets most of his clients through referrals but also markets a lot online and in mainstream media.
Pricing
Gumanawe says pricing is dependant on the fabric and the suit type so wedding and ceremonial suits are pricier than casual/office suits. The starting price is Shs450,000.
On the other hand, Halera says, prices are unstable as suits vary in size, material, procedure, fabric, and colour. "It all depends on the level of customisation. Some pieces are so detailed with a lot of handworks which affects the price."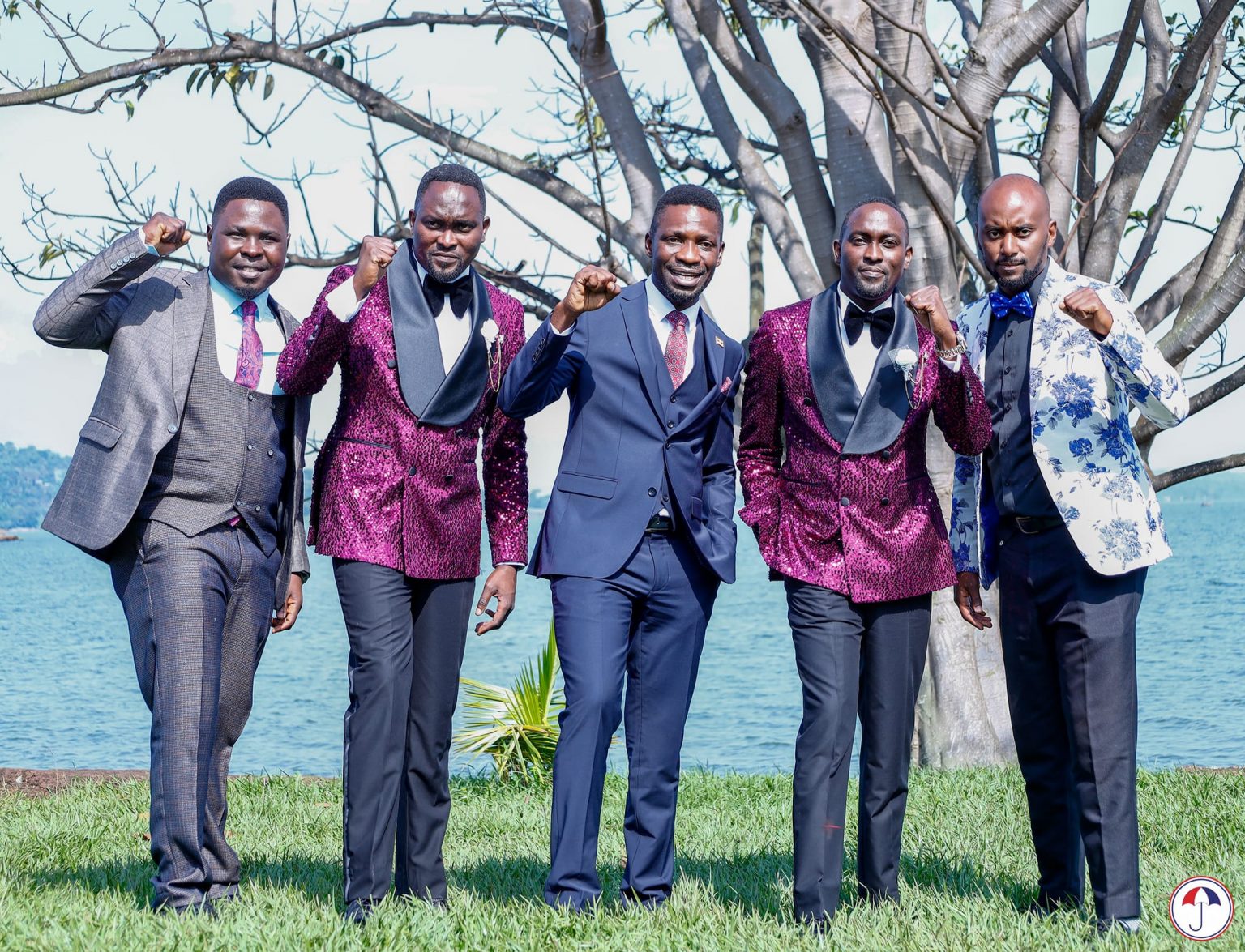 Challenges
Nonetheless, factors such as frequent load shedding and low availability of high-quality fabrics affect the suit-making business. "Load shedding slows down our progress. Additionally, high taxes make high-quality fabric access costly, as most is imported. Many people also lack faith in the local market hence preferring already-made suits," Gumanawe says.
Halera's biggest challenge is the lack of fabric in Uganda yet importation reduces their profit margin.
Finding the right suit designer
Many talented tailors in Uganda specialize in bespoke suits. However, it is important to do your research and find a tailor with a good reputation for quality and reliability.
One way is to ask for recommendations from friends or family members who have had custom-made suits made in Uganda.
Another is to visit tailoring shops and ask to look at work samples. Look for signs of quality, such as clean stitching, well-fitted garments, and attention to detail.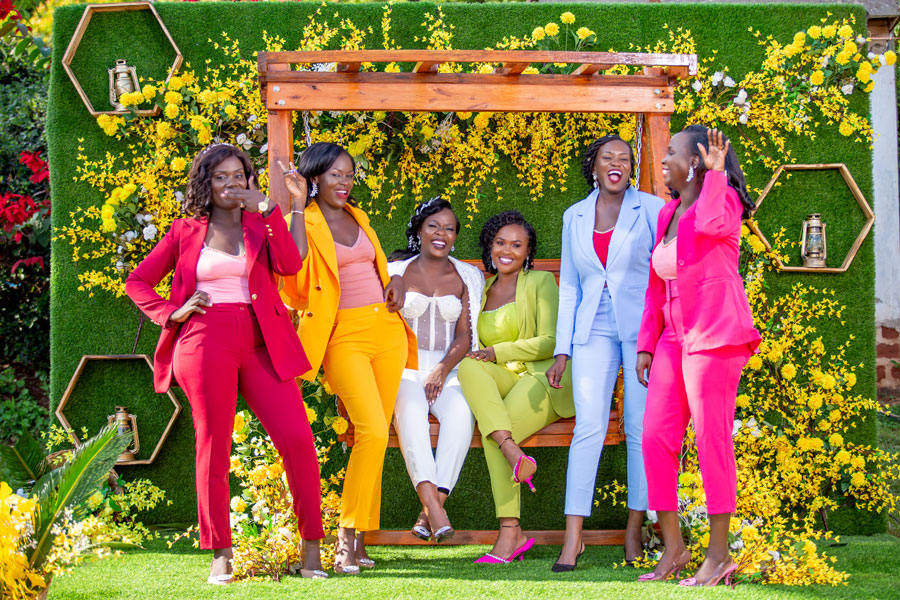 Mrs. Winnie Amooti Mugabe wore a custom-made woman's suit instead of a wedding gown for her wedding.
"I preferred a custom-made suit because gowns are the norm yet I wanted to have something free and happy. I also wanted to depict my function's theme; casual smart."
"My suit was made by Bitah Styles and customised by Jamila Brown. It was completed in five days, and cost me about Shs500,000," she adds.
"While some tailors disappoint clients, I have never been down that road as I always work with people who are reliable and professional. They always deliver as promised."
When choosing a tailor, it is also important to consider their level of experience and expertise. A seasoned tailor with years of experience is likely to produce a higher quality suit than a novice. However, this does not mean that a less experienced tailor cannot produce a great suit. Look for a tailor who is passionate about their work, takes pride in their craft, and is willing to work with you to create the perfect suit.
A bespoke suit offers a level of fit and customisation, beyond what off-the-rack options give. However, if you need one, do your research, find a reputable tailor, and enjoy the process of creating a suit that is uniquely yours.