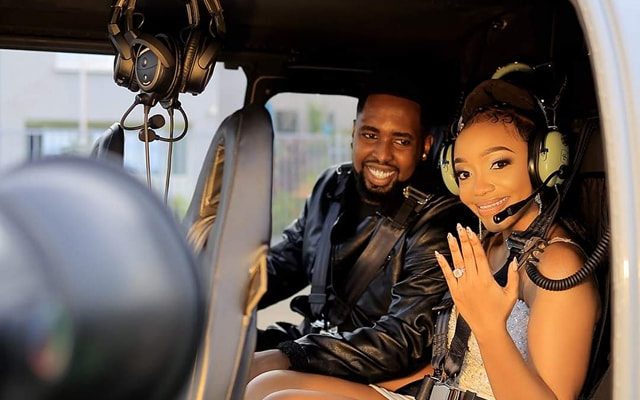 Celebrated photographer Daville Mutabaazi has been the talk of the internet in Uganda for days, after proposing to the love of his life, Daven Briven in a rather flashy fashion.
It was a package too beautiful – a helicopter ride, and a suprise engagement, Daville had a lot in store for his beauty queen. To the proposal, Daven responded in the affirmative and later took to her Instagram to share the news with her fans.
"Am in utter awe of how beautiful our story is, you sharing the most special day of your life with me by asking me to be your wife on your birthday. The easiest & happiest YES I have ever said HAPPY BIRTHDAY to the love of my life my smile keeper. MY FIANCEE," she wrote.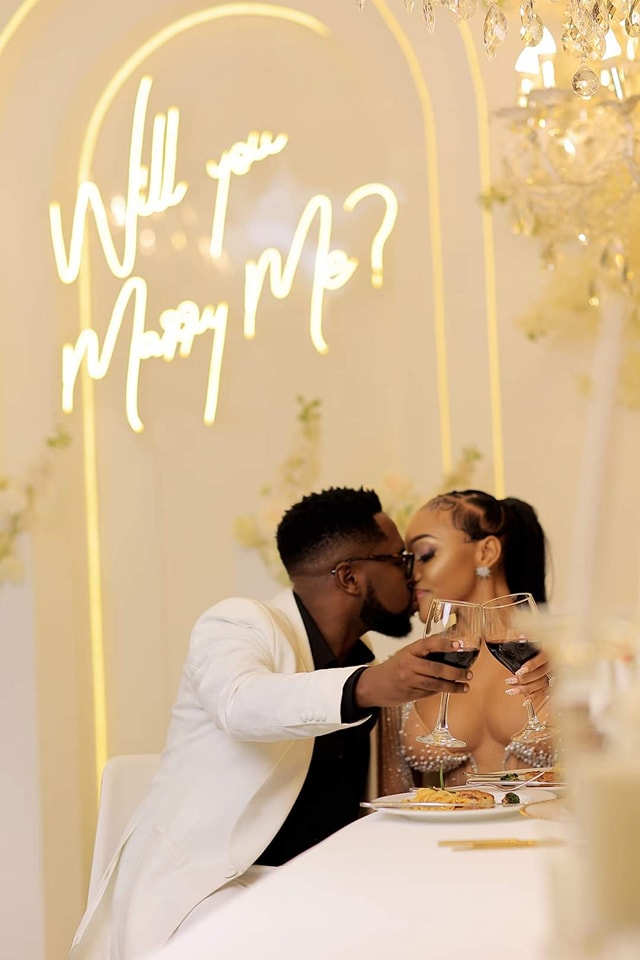 Daven's romantic fiancé was not yet done though. He surprised her with a mini-orchestra, in a space beautifully decorated by iCandy Uganda. All this while, Daville looked dapper in a white casual suit with a black shirt and no tie, and Daven glowed in a fabulous gown custom-made for her by Dyna Vence. She posted more carousels on her Instagram, one of which she captioned,
"The man of my youth. I can't wait to be your wife. Thank you for honouring me."
The pomp and glam left many netizens in awe, praising Daville and his future wife; while others lamented about how "it will end in tears" as the Kampala saying goes. They pointed out Daville's previous failed attempts at getting wed; the most notable being a proposal to songbird Pia Pounds which did not materialize. However, the jolly photographer did not take any of this personally and just promised to invite all of the naysayers to witness the couple's big anniversaries when the time comes.