By Juliet Kigongo
Whichever event you may be organising, there is always need to hire catering services. This will ease your load and planning processes. Food is an important part of any function and because there are numerous catering companies available today, you have to be very careful when making your choice. These are some of the things that will help you choose and deal with your catering service.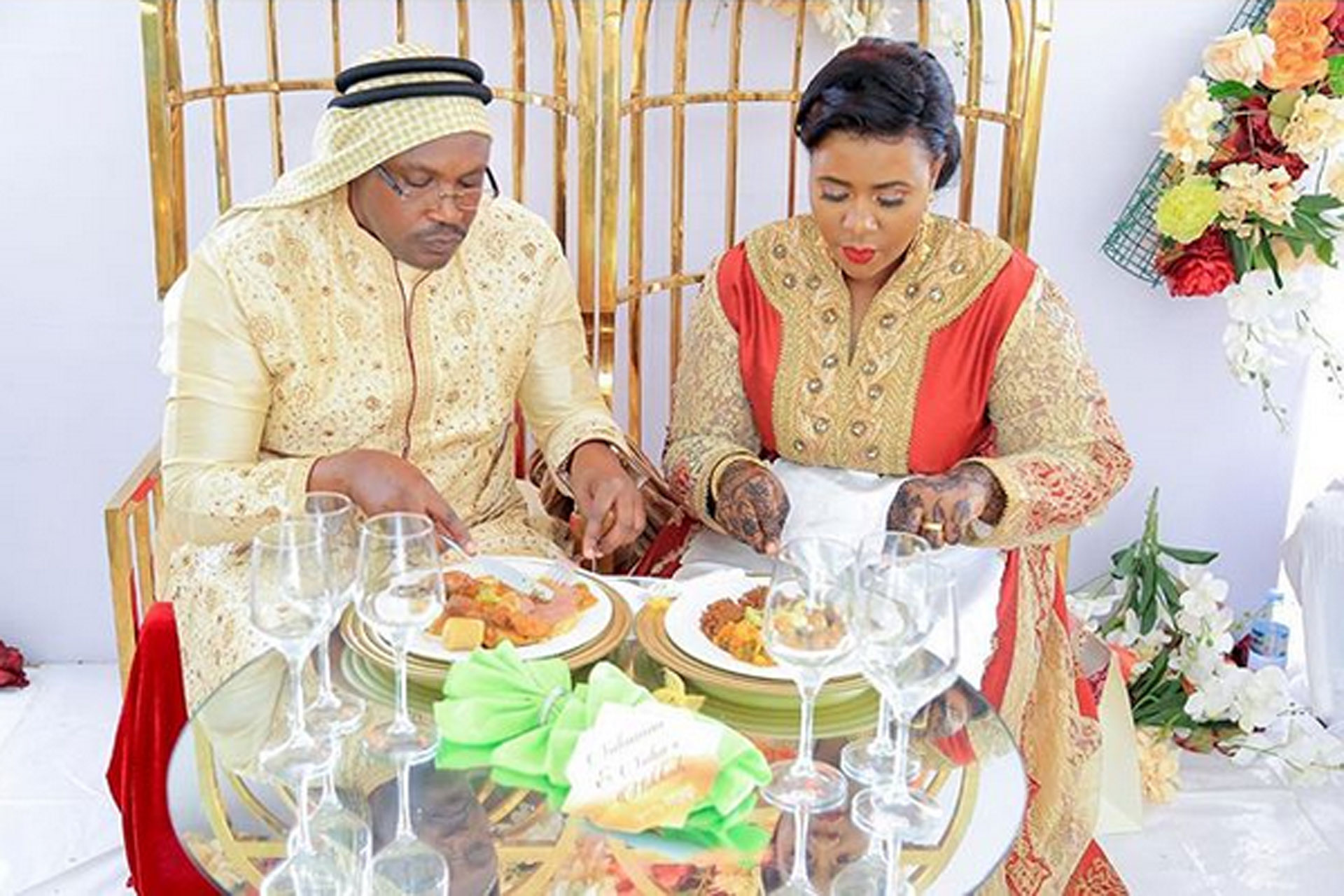 Know the reputation of your caterers
To ensure that all goes well at your function Irene Nakanyike an events planner warns that you should either first attend functions where your service provider was used or get recommendations from people that have actually used them. To do this, you must make sure you see the person who dealt with the service provider in person, and not a guest who just attended the function because some companies have good food but poor client management.
Michael Agaba attests to picking a caterer after attending a friend's wedding and seeing that his food service providers, Kembabazi Catering Center were good. It made his choice easy. He decided to settle for outside catering other than using a hotel as his friends had recommended.
He quickly got in touch with the owner of the catering service to help him plan his dream day. "I followed her on social media and saw that she has a website. I was impressed. The catering service also delivered a good service at my wedding," Agaba reveals.
Location of the function
Nakanyike asserts that looking at the location of your function is important.
"Do not expect a caterer to be based in Jinja and then you task them to provide for good and timely services in Kampala. Instead opt for the Kampala-based ones."
However, some catering services may be willing to travel the distance to work. In such cases, make sure they are at the venue a day before the function. Agaba for example says his service providers travelled upcountry where his function was.
Flexibility of the service providers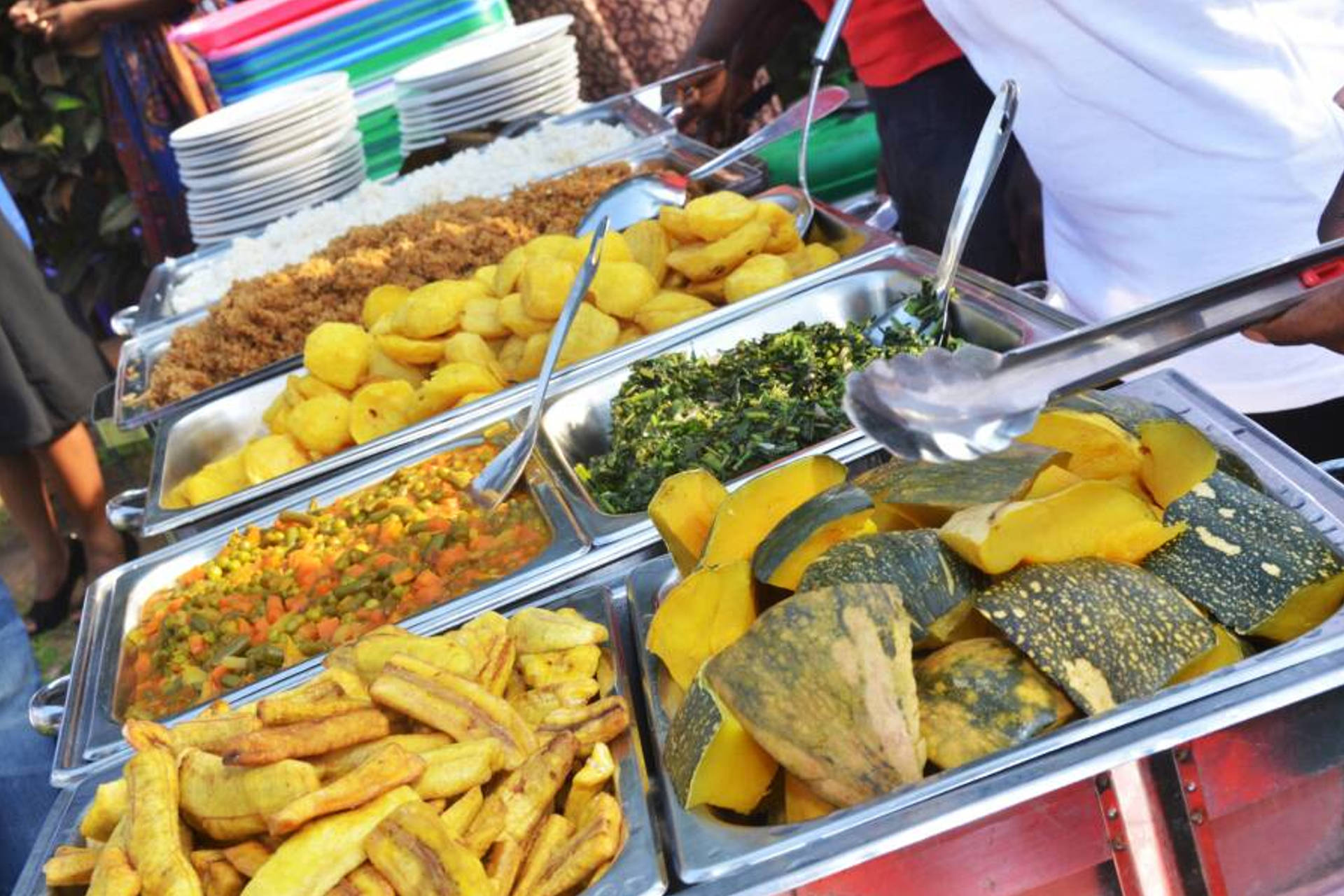 Nakanyike advises that you find out how flexible the service provider is and how ready they are to take up any changes that come. "If they agree on serving 300 people but more people turn up, they should be ready to serve them," Nakanyike says, otherwise you might get very disappointed as happened to Desire Ruth.
"Ever since I was a little girl, I dreamed of my introduction and wedding day. But my introduction turned out to be one of the worst days of my life after the outside caterers messed it up," Desire narrates.
"We had agreed on issuing out coupons to every guest which did not happen. The head of the cooking team claimed that our number had shot beyond the agreed. Upon confrontation, we realised they had hidden the food and so many plates were unused," Desire narrates.
This bad experience made Desire opt to use a hotel for the wedding and it paid off.
"I used Arirang Restaurant for my wedding. Every guest had food and drinks on time. It was less stressing and not labour intensive because the hotel team came in handy in ushering our guests to the serving tables and ensuring they had what to eat," Desire narrates. Her experience shows that one needs to ensure the catering service has means and ways in which they can serve the people whatever happens. You need to have an in-depth discussion and ask what they would do in case of bigger numbers and any other emergencies.
See samples of the work done
Nakanyike says that a service provider should avail you with an album of photos showing their table arrangement and food layout for the different themes, this will be an added advantage. Some people will agree to give you six serving points when they only have three.  She cautions that it is of utmost importance to personally talk to the manager of that catering company that you have chosen.
Try to keep your numbers within the agreed upon count
Amina Nakku, the Director of Dana Catering Services says that as service providers they meet a lot of challenges making it hard to part ways with their clients on very good terms as they desire.
Nakku says that it always becomes tricky for them to serve guests when the numbers shoot higher than what they had agreed upon. For example a client might say they have 200 people and you provide an allowance of 20 extra plates but at the end of the day you find that they are over 300.
In case you are uncertain of how many people you will have, more so at an introduction ceremony or village wedding, consider buying the food for the service providers so that your agreement is to pay them for cooking and serving the guests without minding the numbers.
Also, remember that other service providers are among the guests on your wedding list.
"Clients do not consider other service providers (photographers, decorators etc.) around when it comes to food yet these are the first ones to come in the line before the actual guests and you cannot stop them," Nakku says, adding that such people should be considered too.
Pay on time
It is easy to take food as a last item even when we know that it can make or break a ceremony. Nakku says a lot is involved while preparing meals yet clients want to pay less money for so many dishes which is unrealistic. Also, the team needs to prepare early enough to get all the food they need, at good prices. They need time to be able to do this. This is why it is advised that you pay them on time.