Yedidia and Liz have been married for four years now. He says he spends at least two hours every day with his family. He also ensures to return home before they sleep so that they have time to play and share together.
BY Rajab Mukombozi
For a number of couples, especially those who work, getting valuable time to spend together as a family becomes a challenge. For many, the only time they have to be at home is at the weekend but if duty calls, many will just pick up their bags and head to work.
However, experts say that not spending enough time as a couple has a number of negative effects which include breakdown in communication, love and trust and little time spent with the children.
For Nyakahangura, a TV personality (hosts a political talk show and morning breakfast show on TV West,), also runs a private multimedia and branding agency and is an MC, nothing can take away the time he has to spend time with his family.
Despite the busy schedule, he sets aside two hours every day to spend with his wife and two-year-old son. He says one of the things he hates is to find them asleep when he returns home late in the night.
Yedidia, 32, is married to Liz Nyakahangura, 27, a tailor and gospel music artiste. The two celebrated their fourth marriage anniversary on June 16 last year. The couple is blessed with a two-year-old son, Jefferies Jedidiah Ahangura.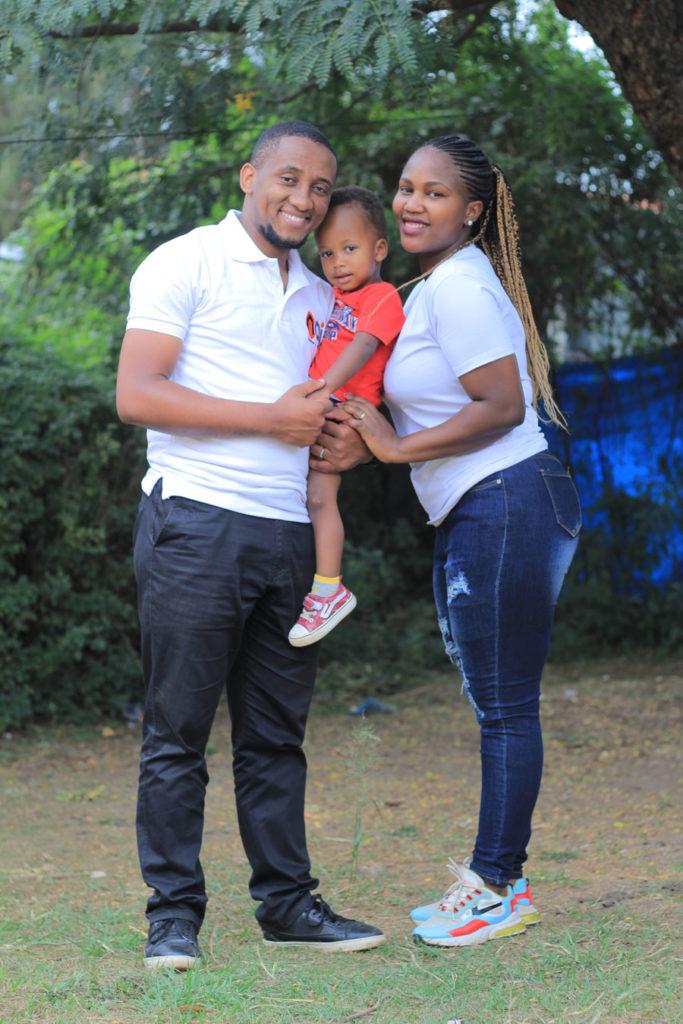 Meeting
The couple, both from Bushenyi District, met in 2011 at TV West. At the time, Liz was still a Senior Five student but had joined the station as a youth programme presenter. Yedidia had just completed university and joined the station as a camera person.
"She was intelligent, beautiful, God-fearing and understanding. Initially, we had no plans of dating. We were good friends and I believe this helped us to learn a lot about each other," says Yedidia.
"I loved his sense of humour. I also fell in love with the way he spoke. He would construct his sentences so articulately that when he spoke, you were forced to listen. It was also a plus that he is a Born-Again Christian, which is my faith as well," Liz says.
Liz and Yedidia were friends for three years until he proposed. By this time, Liz was in her first year at university.
"We used to go for prayers at different churches. One day, I invited her to my church. I had planned with the church leaders who allowed me to propose from the pulpit," says Nyakahangura.
Reacting to the proposal Liz says:
"I was happy, surprised and excited." Even after the proposal the couple spent three years before getting married.
Their journey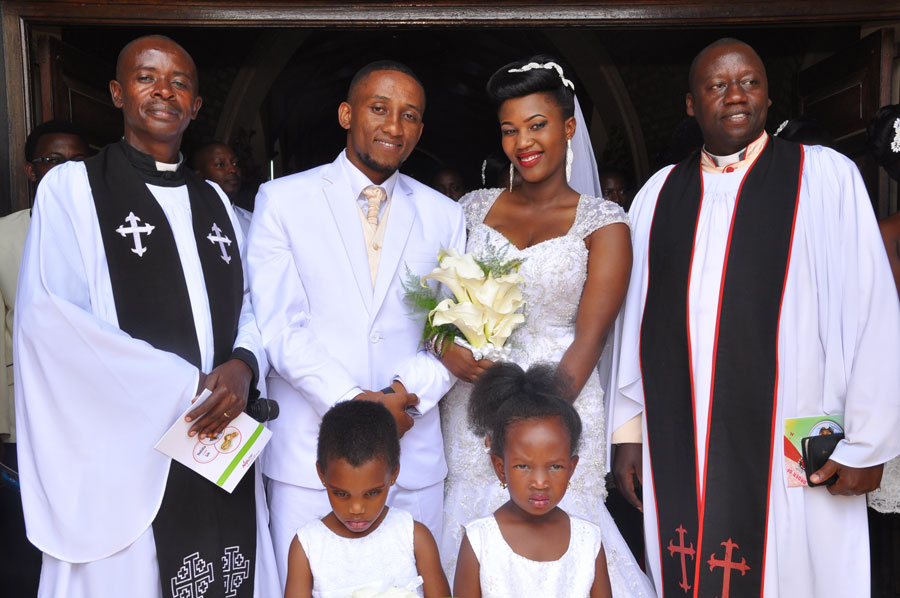 The couple describes the four-year marriage journey as a memorable journey of understanding each other, but add that the trick has been putting God at the centre of it all.
Asked whether marriage is fairy-tale, the couple says it could be but also needs hard work and sacrifice.
"Our marriage is based on friendship but even then there has to be sacrifices. For example, I have learnt that spending valuable time with my family is key. Although I am very busy, my family is a priority," says Nyakahangura.
"Despite a busy schedule I spare at least two hours during the day and spend it with my family. I also make sure that I return home by 8pm unless I have special assignments. I love finding my wife and son awake so that we play and share together," he adds.
"It is not easy for adults with different backgrounds to live under the same roof in total harmony. There are always differences but you have to learn to accommodate and celebrate one another. Celebrate what binds you together, pray and trust in God. This is partly why we are celebrating four years together," Liz says.
The anniversary
In the past, Yedidia and Liz used to go to a hotel, sit, talk and reflect but this time they stayed at home because of the coronavirus lockdown. "Despite staying at home, it was a memorable day of reflection and loving each other the more," says Nyakahangura.
Advice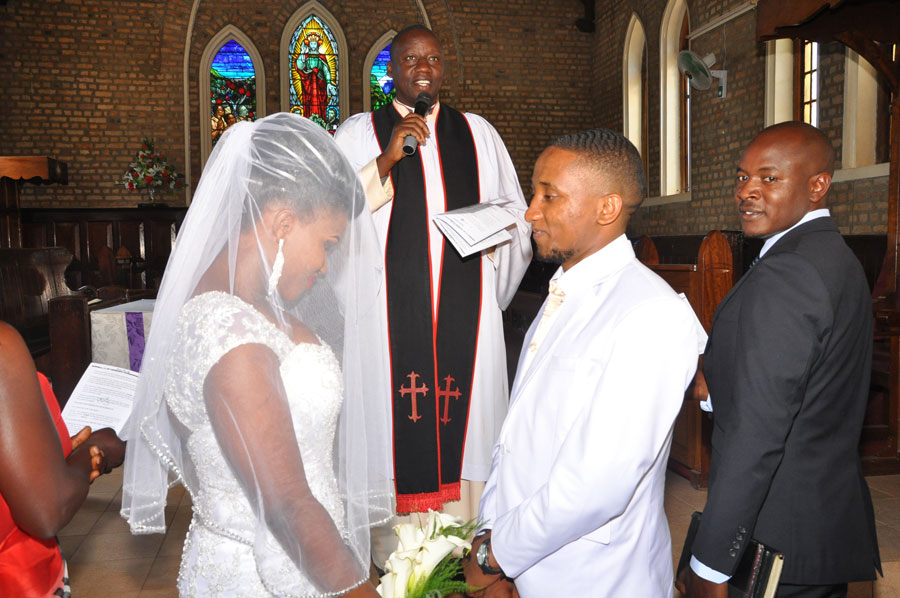 Yedidia says one should not marry a person because you have a crush on them but marry a friend, someone you have taken time to study. He says a crush can disappear but true friendship will last forever and a good marriage is a union of two people who know how to forgive one another.
He adds that accommodating differences and sharing valuable time with your family is key in maintaining and building a good relationship.
For Liz, putting God at the centre of a relationship/marriage is key. "Our strength has been the grace of God. We pray together and our references are Christian values in case of any differences," she says, adding that transparency in finances and family projects is also key.