Ugandan men are adding to the romance and setting the bar high each passing day. When it comes to proposals and the art of delivering surprises, they are even doing better.
To this fact, Saudi Arabian worker, Ann can testify as she was surprised by her boyfriend, Ryan with a marriage proposal as soon as she landed at Entebbe Airport from Saudi Arabia.
She said, yes!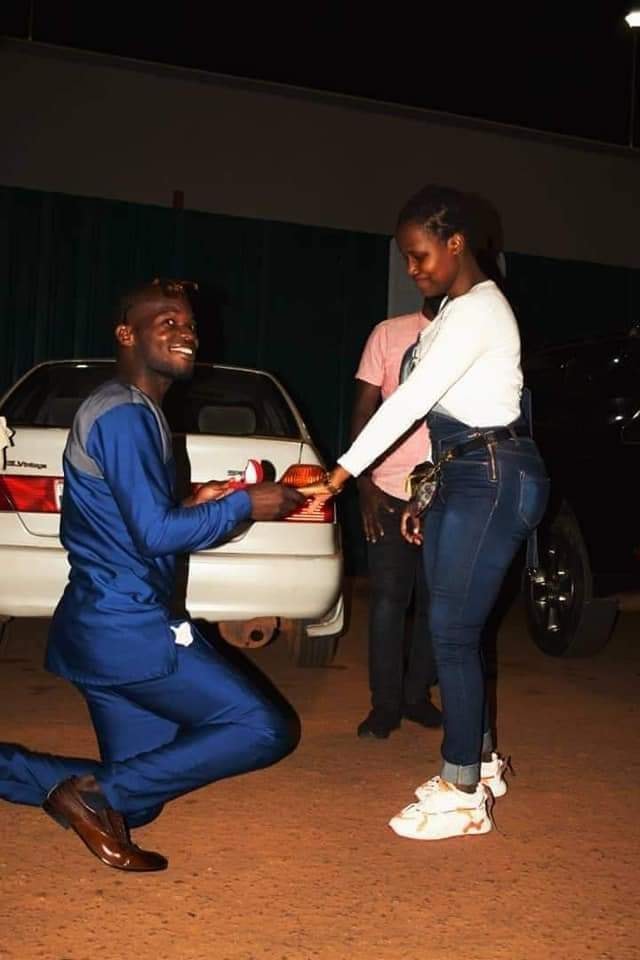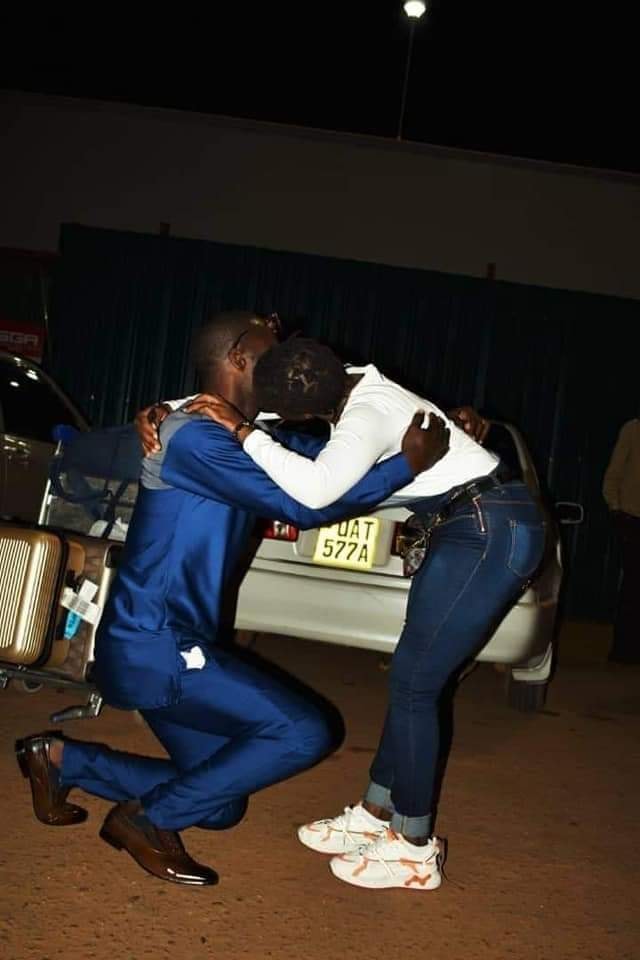 When posted on social media, some people were skeptical calling the gesture a probable money scamming technique.
I hope her money is well placed on a fixed deposit account.

Dig a hole to keep your money safe otherwise you're going to b scammed.
Daniel Okello commented,
Better keep that money you got from kyeyo otherwise the guy is just being strategic
Some people supported the couple.
Mirable Titachoe commented, 
Some comments here irritates me,so one can't propose to her girlfriend again because the girl is coming from abroad, and for u guys it totally means he is looking for the girls money,dose the man looks like a hungry man to u people dat are commenting rubbish. Thank God u guys are not the one and she accept. Datz why so many of u commenting rubbish are still single and busy being Sidechics to other people's husband's. Come a insult me if u like .
Essie Darly added,
But Ugandans! is the girl a daughter to yo mother or father? why are you always showing negativity to others ,I here yo calling the man a robber ,simanya hide the money ,mbu I see tears in the end,eeeeh if it has ever happened to you individually, don't wish it to others,if the guy eats the money,is it yours ,oba it ends in tears ,let it end ,am sure it won't be yo tears and yo money ,wama woman congs.
Calvin commented,
According to the comments am seeing, apparently if you're dating a lady who is abroad then you're up-to her money?

But who bewitched some people really?

Some guys are doing much better in this country than even those ladies in middle-east

Babra Barbie Angel

 I hope you don't look at us as con men too 
Congratulations to the couple.