By Gabriel Bbuule
Today a phone rules the flow of communication. Sharon Atuhaire says she nearly missed her first date with Eric Achire because he had no phone. Sharon recalls that she had no plans of dating until her church friend Eric Achire took a shot at her.
She says much as Eric was serious about his move, she had to double check her decision before she okayed a date after declining several of them.
The meeting
The two met at church where Sharon was a choir member. Whenever she took to the pulpit, her eyes seemed to always meet Eric's.
Sharon notes that at one point, Eric complimented her.
"We both attend Watoto Church in Kampala. One day I was on stage singing and Eric approached and he thanked me for doing a great job," she recalls.
In December 2019, Eric asked Sharon out but she declined thinking he was unserious.
"I excused myself because I regard him highly. I had my list of expectations and my Mr Right in my head. Two weeks later, I accepted to have coffee with him," she recounts.
They agreed to meet at Romero's Bar in Kampala. She dozed off and forgot to call Eric to confirm the meet.
She woke up to a missed call from Eric but on attempting to return the call, his phone was off.
However, Sharon remained true to her promise, went the extra mile to locate Eric at the agreed place and she found him.
Sharon says Eric came in time and he waited but with little hope of seeing her. She says this gesture gave her the confidence that he was the right person for her. He had passed the test of patience.
"I found him waiting and somehow felt embarrassed. He told me how much he felt for me but I wasn't ready for anything serious. I asked that we become friends until I was ready for the next step," she says.
She says yes!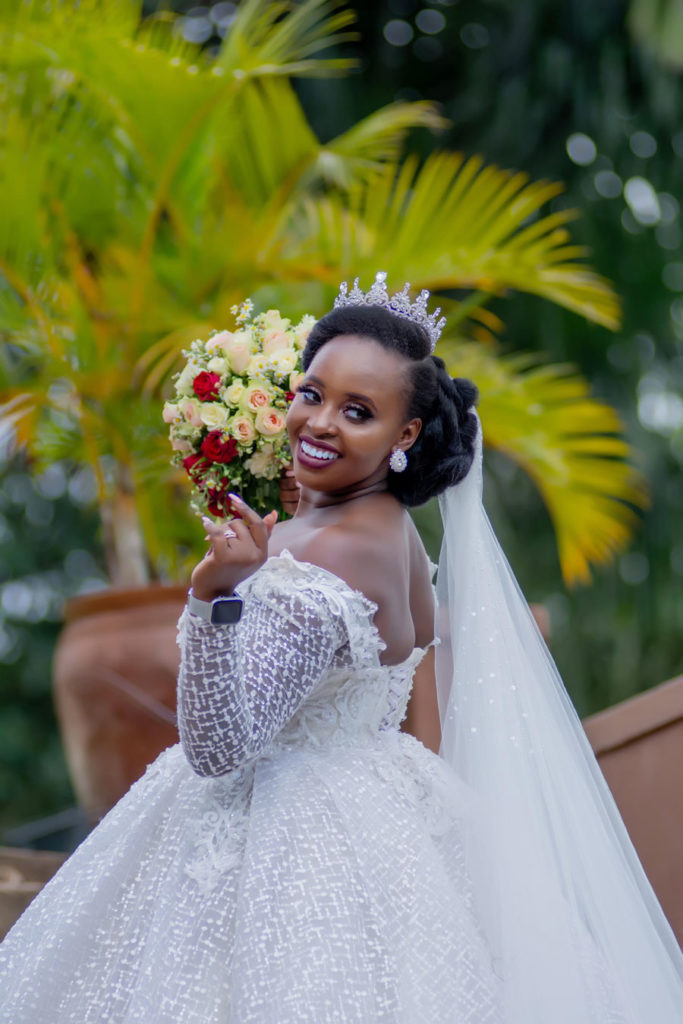 Mid-January 2020, Sharon felt it was the right time to give a nod to Eric's proposal and she accepted him in a late night phone caIl. The two dated for nearly two months and their journey to the wedding began.
"We never wanted to waste each other's time," Eric says. "To show my seriousness I proposed to Sharon two months down the road."
Sharon felt it was a rush but chose to give it a shot.
"I was caught off guard but felt, why not!" she says.
After the proposal, the two say reality kicked in and the country was sent into a lockdown because of Covid-19. Sharon had no job, thus no income and she nearly regretted her decision but stuck by it.
The wedding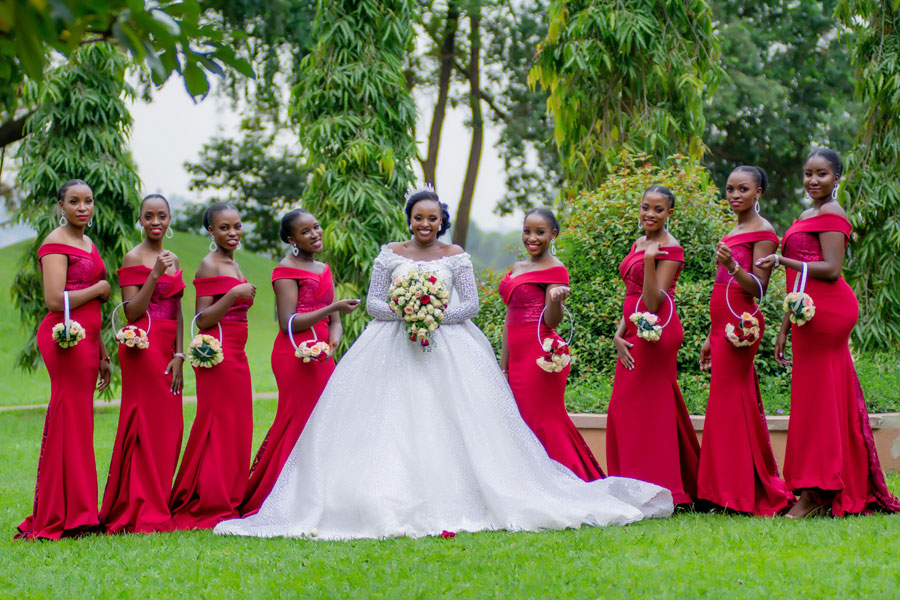 A tale of joy and happiness, is how the two describe their memorable day. Sharon's siblings cried because she was moving out of home.
"Of course they were going to miss my cooking," she says.
Eric remembers the dance moves he showcased at the pulpit before kissing Sharon in front of the congregation.
The couple's kuhingira, traditional wedding, took place on December 12, 2020. The two decry the January elections and Covid-19 that ruined their plans.
"We held two planning meetings since our wedding was happening soon. We did not have time and Covid-19 messed our plans," she says.
Sharon says in her culture the groom contributes 99 per cent of everything on the wedding since the bride does the preparations at the introduction and kuhingira.
Titbits
Date: January 29, 2021.
Groom: Eric Achire
Bride: Sharon Atuhaire
Venue: Esella Country Club Najjera.
Guests: 60
Budget: Shs15m