By Beatrice Nakibuuka
Ivan Ssenkubuge and Alice Arinitwe went to the same high school until 2011. They started living together in 2014 and Ivan was Alice's first and only boyfriend. They shared their story with us.
The couple were both students at New Styles Secondary School Kawaala until Senior Four in 2009. They bonded more during the vacation but mostly used phone calls. Ivan told Alice about his feelings toward her and was ready for a long-term relationship even though they were still in school.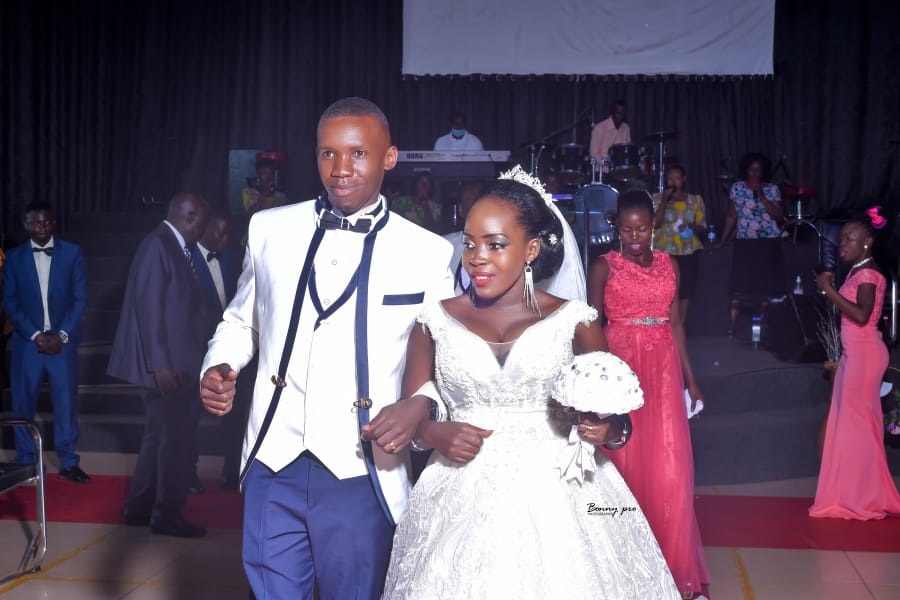 "I was not sure what the future held for us but I was sure I loved her and was determined to have her as my wife. She was very humble, kind and intelligent. She changed schools for Senior Five but we continued communicating until she rejoined and we completed Senior Six together. She understood me and took my word," he recalls.
Alice says even when she changed schools, she never looked elsewhere even when there were boys that were eyeing her from the new school. "Ivan was so gentle and kind and a man of his word. To be sincere, he was my first cut and I just loved him for who he was. There is no one I can compare him to because I did not date anyone else besides him," she says.
Fresh out of school, Ivan and Alice started living together and much as they wanted to legalise their marriage at a level where the parents recognise them, they did not have the means to do so. So they had their first child in that year and after three years, they paid a formal visit to Alice's aunt.
It was also Ivan's dream to build a house for his wife so they continued living together and serving in a local church in Gayaza known as Throne of God Miracle Church whose Pastor Kawuma Busuulwa Charles always advised them to legalise their marriage.
In January this year, Ivan impulsively told Alice that he was planning to have an introduction and wedding in less than two months. "I was very surprised by this. We had never sat and discussed that we were going to wed. I wondered where the funds would come from given the tough financial times but he told me to have faith that the Lord's arm is not too short to support us," she says.
Finances and preparation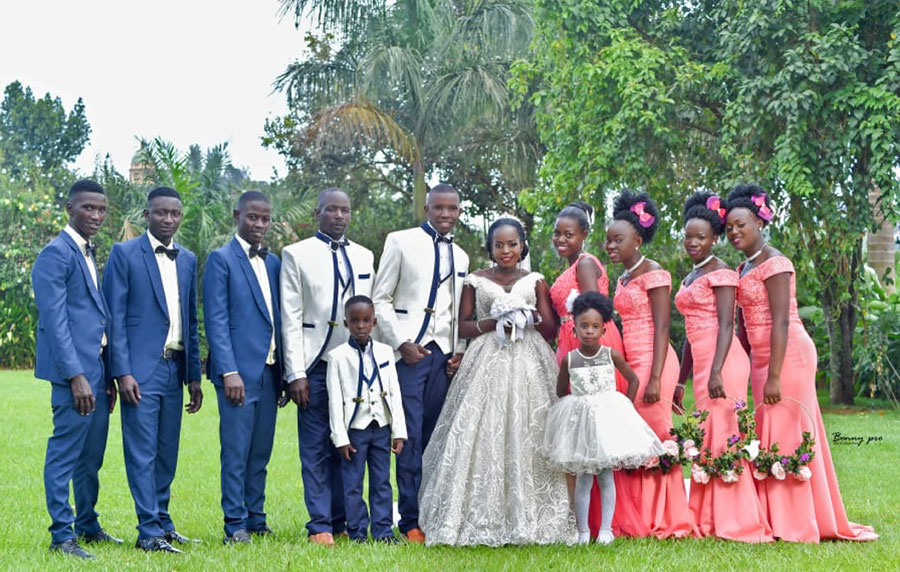 Ivan had Shs4m and when he told his friends that he was going to have a wedding and introduction, they were also excited and they eagerly contributed the rest of the money that was used for the function. "I was so humbled by their contribution and everything went on well as planned. At the end of the wedding, we did not have any debt," he says.
Ms Betty Walusimbi who was the chairperson and mobiliser, did everything for the couple. "She was responsible for hiring the service providers and all the expenses. In fact, I do not even know how she managed to handle some of the things. I was not even stressed at all because I left everything to her," Ivan says.
Frustrated at the last minute that he had no means of transporting the bridal entourage, his boss just came and told him that they had already paid for the cars.
Décor, tents and chairs cost the couple Shs5m, photography was at Shs4m and cake at Shs1.5m. Alice hired her gown from Maria's Bridals at Shs800,000 while her make-up and salon was also Shs800,000
The D-day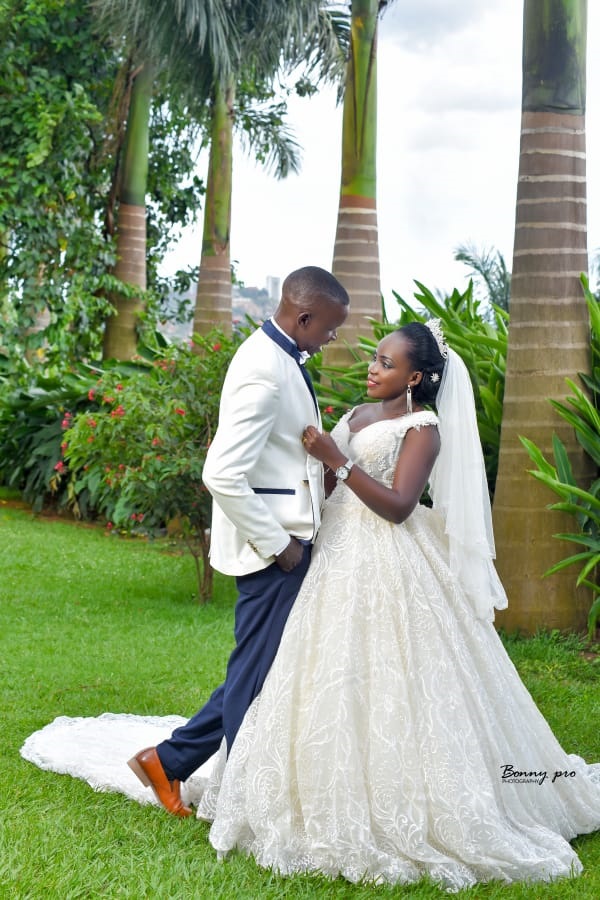 The day seemed so far away for Alice. She could not imagine herself walking down the aisle with her first cut. "On the eve of the wedding, I kept looking at the watch and the night seemed so long. I kept asking my maid of honour what time it was and she would tell me to sleep again because the day had not yet broken. I was very happy and anxious at the same time," she recalls.
Her matron did a great job in calming her down, especially at the time when they were entering the church. The happiest moment for Alice was, "When we were pronounced Mr and Mrs Ssenkubuge. In my heart, I said it is finished."
Ivan's best moment was when they were saying the vows and at the reception. "I was worried that the turn up was going to be low because the wedding was on a Friday and probably people would not make it. Most of the guests we invited came and they were happy for us."
Alice was disappointed in the groom's entourage that appeared 30 minutes later after their arrival. "My entourage were the first group to arrive at church. He had warned us to do everything on time and I thought they would be there before us but we had to wait for them instead. I was about to believe that he had changed his mind but he finally came."
Ivan says they were delayed by the vehicles that had to pick them. "We did not delay on purpose because there was a fee we paid at church as late fee but is redeemable if a couple arrives on time. The person who had to pick us for the salon did not come at the agreed time. However, we beat all the odds and were at church 10 minutes before the time.
Highlights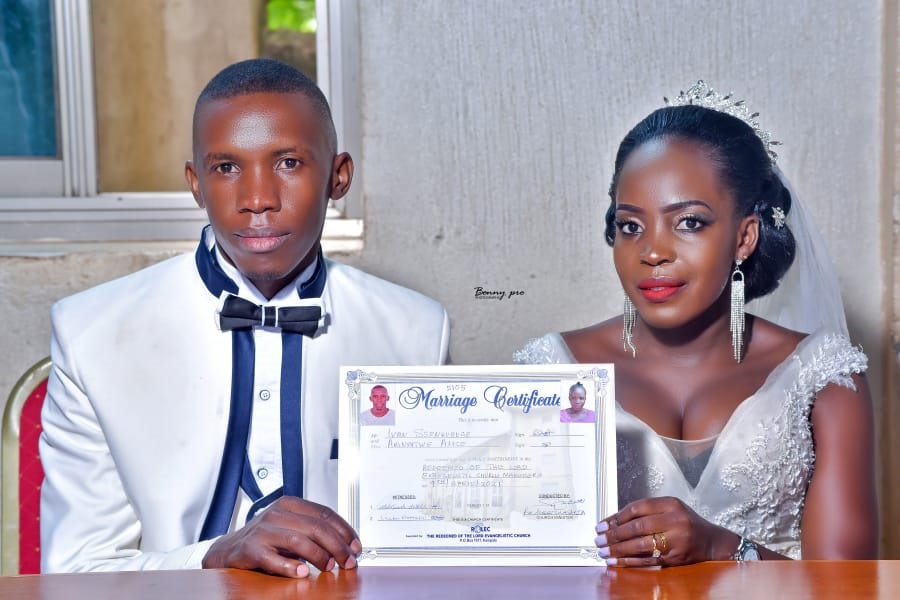 Bride: Alice Arinaitwe
Groom: Ivan Ssenkubuge
Date: April 9, 2021
Church: Redeemed Church Makerere
Main celebrant: Pr Kasaija Robert
Budget: 25m
Reception: Ebenezer Arch Gardens Kanyanya
Guests: 250
Theme colours: peach and purple