By Claire Balungi
A Nigerian couple, Ayobami and Nimi, that had known each other from a very young age decided to get engaged as they warm up for marriage. Over the weekend, Ayobami proposed to his girlfriend who said Yes and made him so happy.
The couple announced their engagement by posting side-by-side photos of themselves, one of them as toddlers and the other from their official engagement.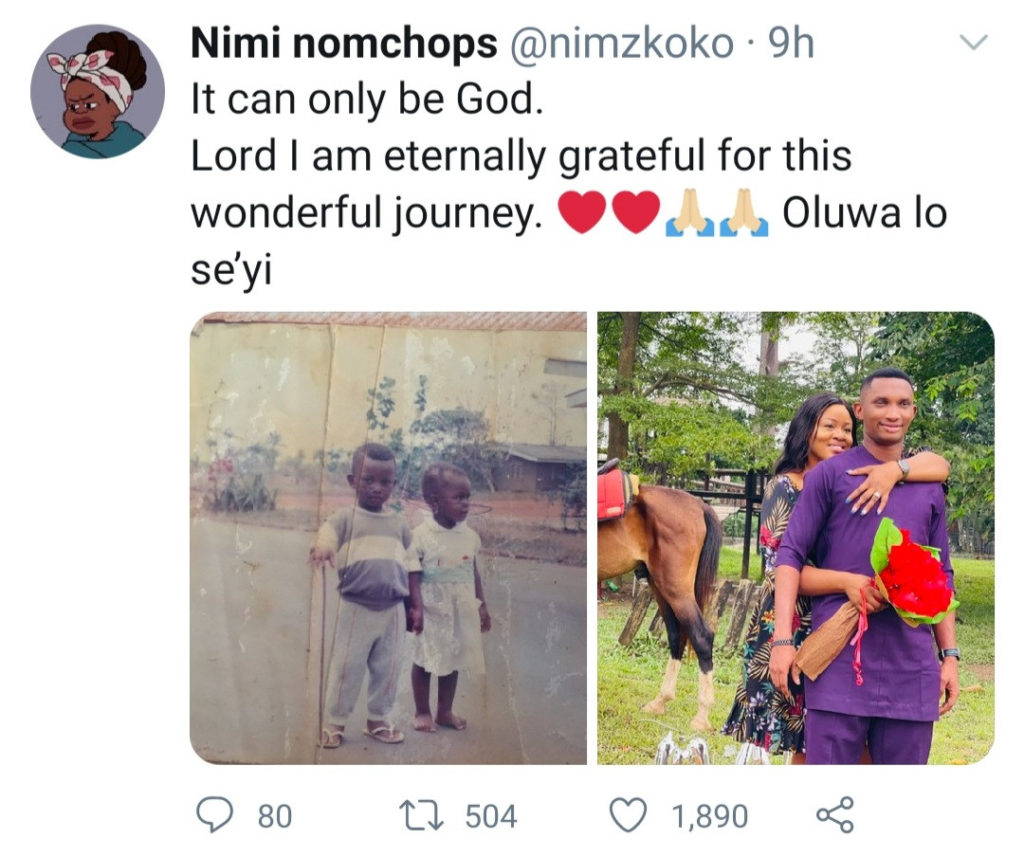 Nimi (the girl) took to Twitter and wrote,
"My babyyyyyyyyyy THANK YOU! I LOVE YOU SO DEEPLY and I am so hyped to be doing life with you. You complete me @rsmdorobucci for life baby"
 -Nimi nomchops @nimzkoko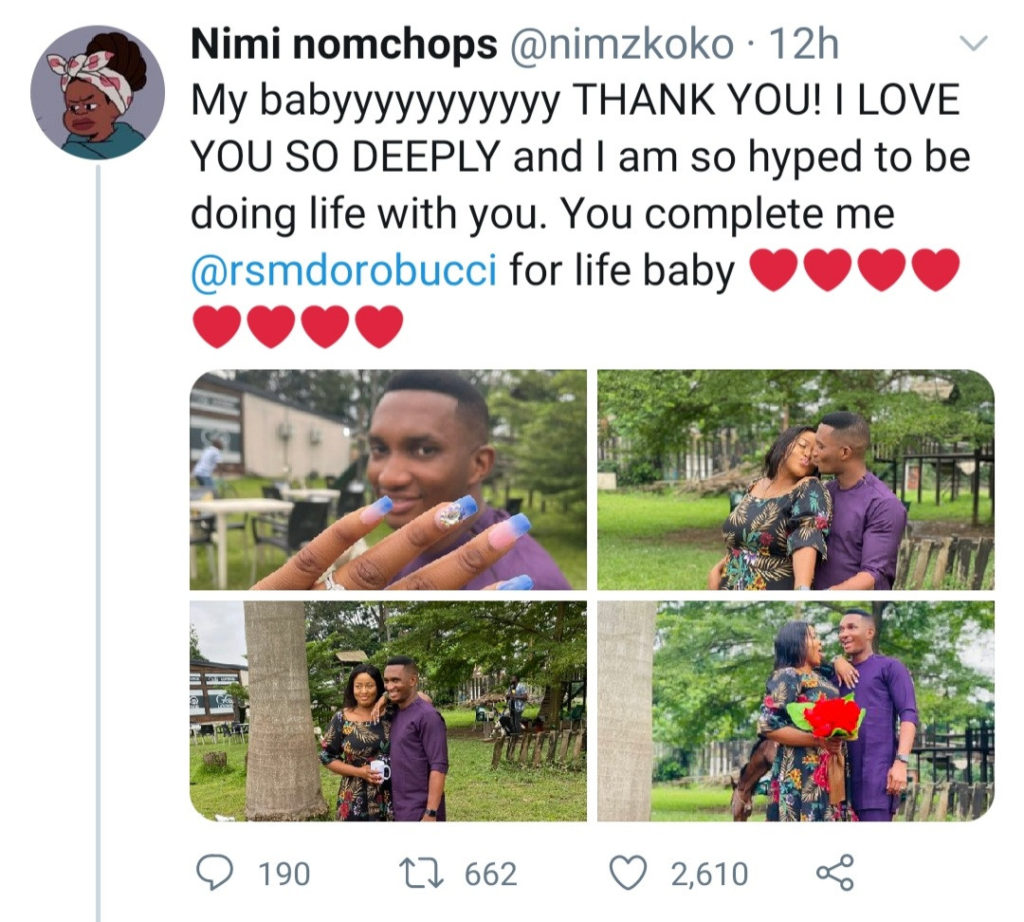 They announced their engagement by sharing side-by-side photos of them as kids and recent photos taken at their engagement.