By Claire Balungi
September 15 is the day The President of the Republic of Uganda celebrates his birthday.
On his 77th birthday yesterday, at 10:37am, his loving wife, The First Lady of the Republic of Uganda since 1986 and the Cabinet Minister for Education and Sports, Hon. Janet Kataaha Museveni, in style publicly wished her husband a happy birthday on her Twitter timeline. She attached a beautiful illuminated  photo of them walking a path together and wrote;
Dear @KagutaMuseveni , we are continually thankful for your life, health, strength and for every kindness of God towards you. May the blessings of the LORD always surround and pursue you as you lead our family and lead the country. Have a wonderful birthday and a blessed year. pic.twitter.com/DceSFonEdG

— Janet K Museveni (@JanetMuseveni) September 15, 2021
At 02:07pm, her darling husband, with another beautiful photo of them exiting a wooden-doored building adorned in celebratory decor, said in response,
Thank you so much Maama! Even on this day, I continue to praise God for giving me the precious gift that you are. You are my cornerstone, my best friend, my lifelong companion! I look forward to reaching 100 together. https://t.co/pyUJG4hE1e pic.twitter.com/uztFTd4Nx3

— Yoweri K Museveni (@KagutaMuseveni) September 15, 2021
The couple has been married 48 years and they have 4 children together.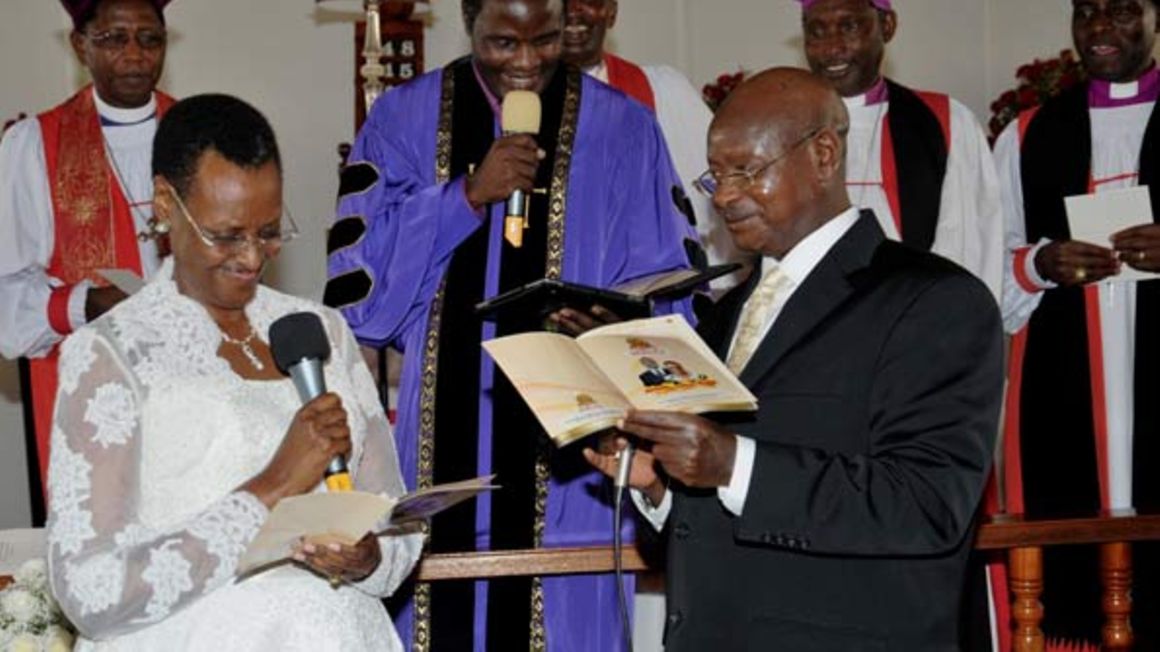 Friends of the countryman have thrown in their congratulatory messages;
@DrJenipher_Tigs Happy birthday to your hubby. Mukama ayongyere kumukuma hamwe niwe Maama. Thank you too for looking after HE with passion and love despite all challenges you have passed through to get this country where it is. God bless your family.
@BJeanbanks Happy birthday Bae wa Kataaha Janet Museveni the greatest political leader history has ever seen ! Your direction and leadership truly are second to none! Be blessed @KagutaMuseveni.