By Claire Balungi
Maurice Angumya met Christina in mid-September 2016 at his home in Kiwatule. He was meant to give her a ride to a birthday party in Kungu. He waited long and grew impatient but Christina later showed up and off they went to the party.
At that time, Christina was in a troubled relationship so she was unsettled, moving up and down with her phone. Maurice watched closely… but she cared not. Besides, he had kept addressing her by her sister's name during the ride to the party.
After the party, he texted her on WhatsApp to ask if she'd got home safely. Upon seeing his profile picture, she turned, went to sleep . She replied to that text three months later. "I reached home safely." Christina.
Maurice swears he was just genuinely worried about her since she'd left the party late. She jokes that she was still moving to her home from the party for three months.
Expectation leads to disappointment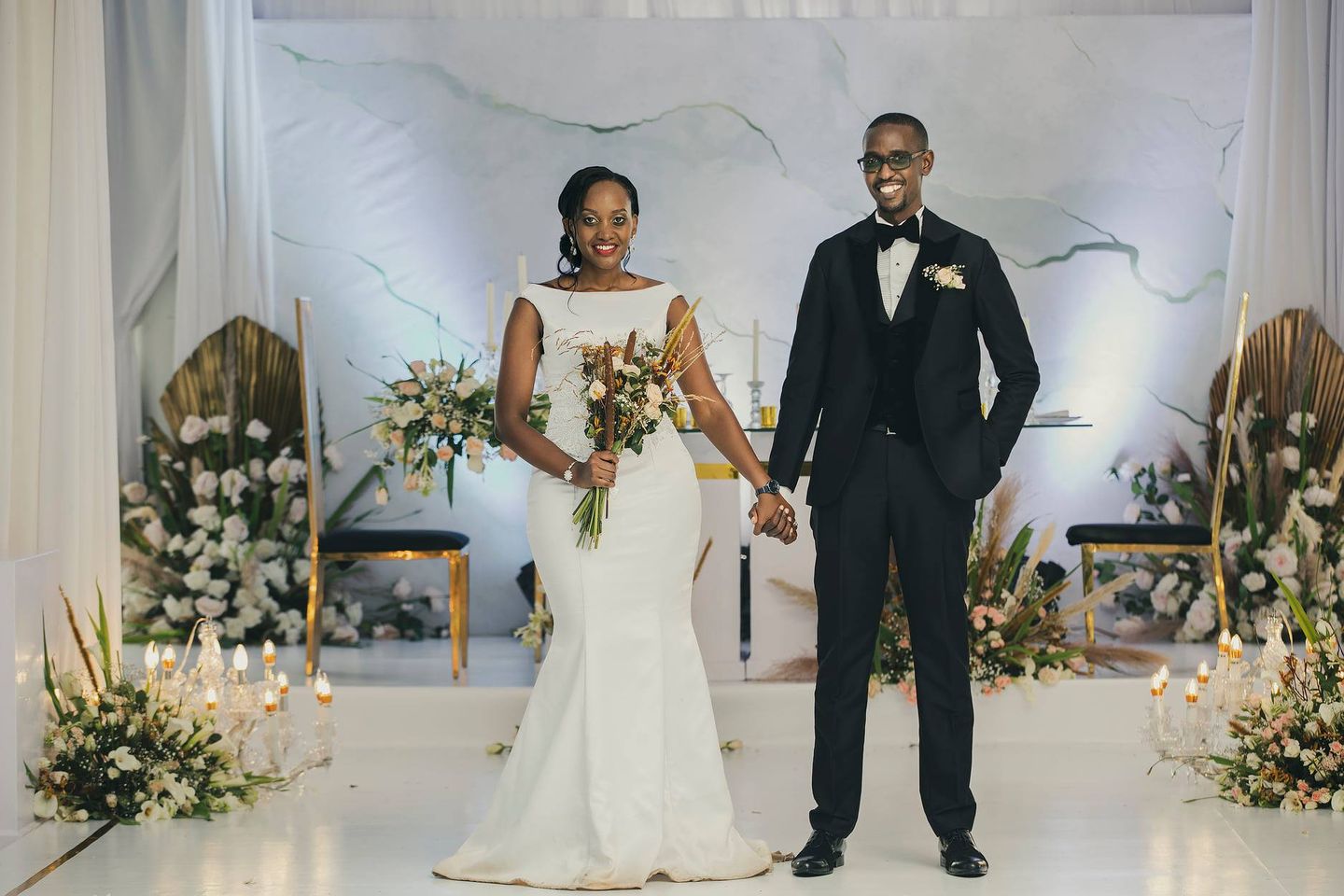 After the initial reply, the two kept in touch, texted more often and shared jokes. Once, Christina visited Maurice at his house to watch some movies. Already sensing Maurice liked her, she left for his home hungry, expecting that they'd share a nice meal once they were together. Maurice however offered nothing but the movies she had come to watch.
"Friends, eat before you leave your father's homestead," Christina strongly advises.
When she was besides herself with hunger, she complained about a  headache and Maurice treated her to some water and Action tablets.  She took them on an empty stomach. That day, she sent a text to her friend, promising she would never return to his home.
If only she knew…
Nevertheless, their friendship became stronger by the day. He thought of asking her out and prepared the big question for February 18, 2017, her birthday. Christina confesses she had a vetting committee; her sisters. They made sure that Christina's answer to Maurice's question was given on her birthday so it would be special. Her sisters also encouraged Maurice to ask Christina to be his girlfriend on her birthday. Indeed as planned, Maurice asked her out officially that day.  Unknown to him, Christina later went to Brisk Lounge with her vetting committee to celebrate her new relationship and the success of their plan.
Will you marry me?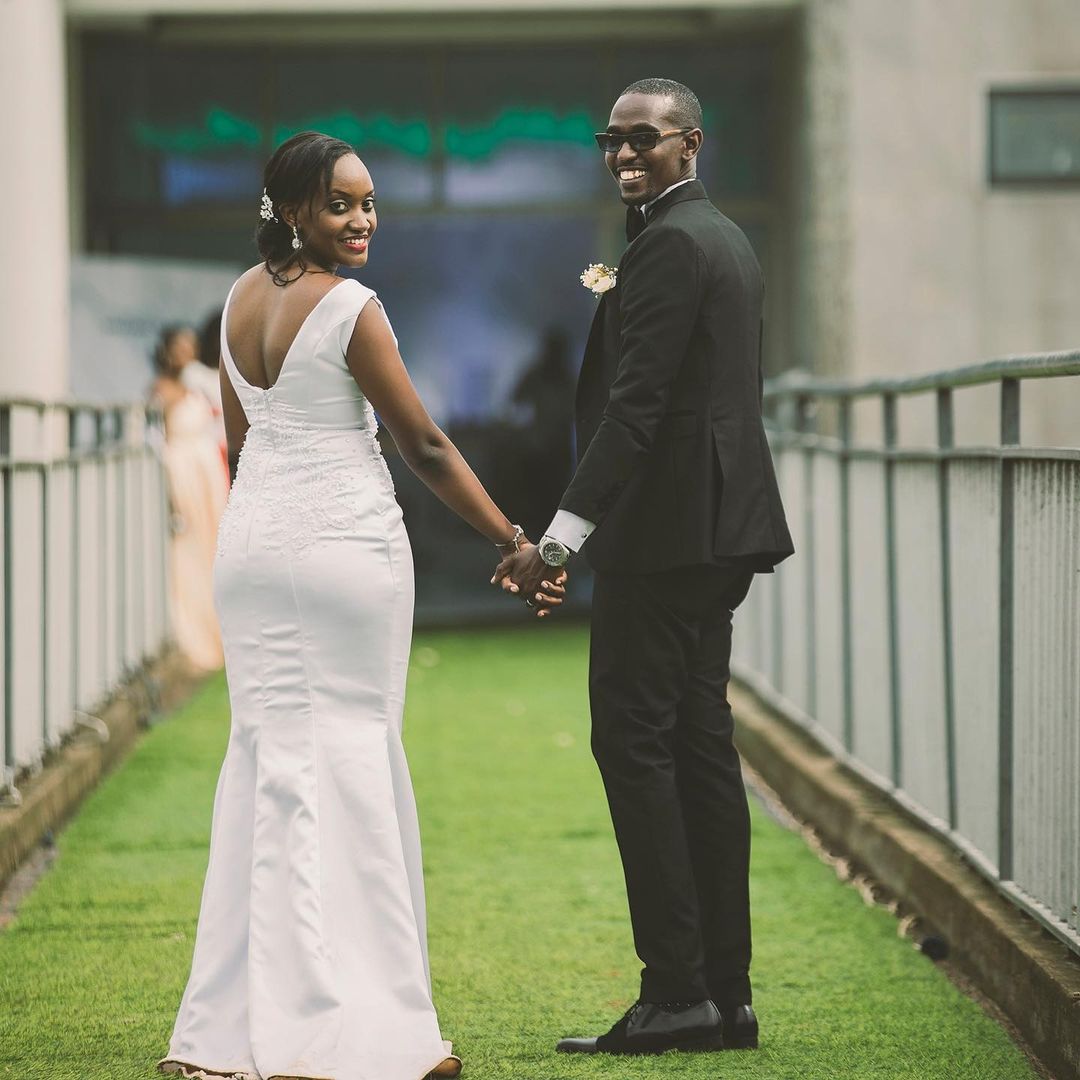 On November 12, 2019, the couple took a trip to Zanzibar for about a week. Maurice had planned for weeks that he would propose there.  "It went so smoothly that it was more than I expected," says Maurice. "I asked her about her ideal proposal and she told me something totally different from what I had in mind. I had to improvise. I had planned a dinner at Golden Tulip in Zanzibar. When she showed me what she wanted, it was a nice romantic set-up with lights at a beach" recollects Maurice. Maurice dropped his plans and planned to execute what she wanted.
They went to Kendra Rocks in Zanzibar and Maurice spoke with the Manager who was a hospitable Ugandan lady. She was excited about Maurice's idea and she offered them discounts on the set-up. "I was a bit skeptical because Christina was there. I wondered if she suspected, then I realized she didn't know. When they were setting up the place, Christina said, uh this looks romantic, I wonder what's going to happen." tells Maurice.
The manager helped him talk to the hotel guests who were lovely and assisted him in raising the placards that read, "Christina, will you marry me?"
"I went down on one knee and she said 'Yes'," lights up Maurice.
Wedding Day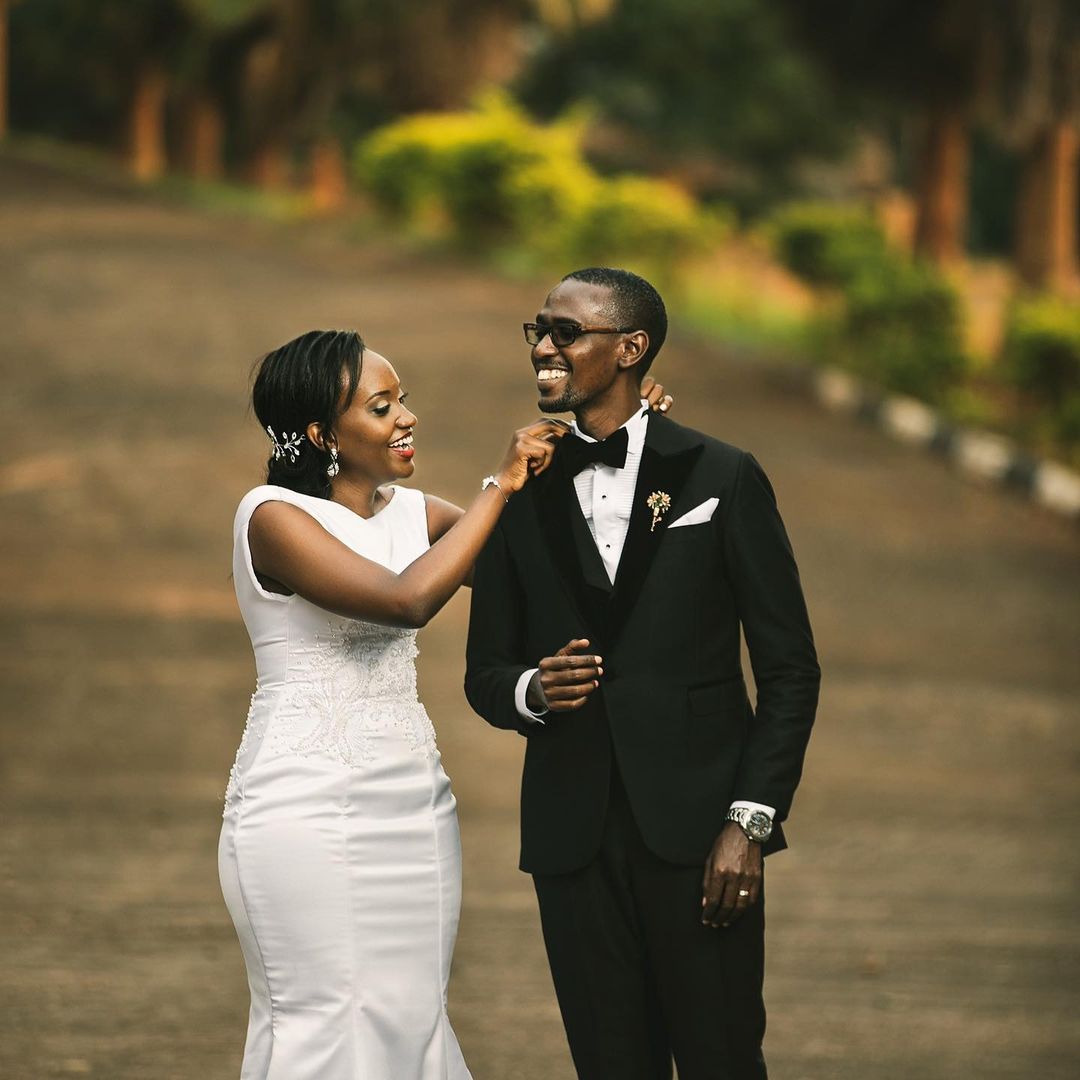 Maurice and Christina got married at the zoo in Entebbe. The couple had wanted a garden wedding near the lake, which they got. Unfortunately, they were not able to say their vows outside because it rained that morning till about 11am. They however improvised and had church inside.
The couple says the vows were excellent and stood out for them among other things. Reverend allowed them to do their own vows, he guided them. They did the church vows and shared a few sentimental notes from their hearts. They also did a hand sign-off instead of kissing the bride. "We were uncomfortable, given the cultural background, we felt that it wouldn't be appropriate for some of our relatives watching."
When the rain cleared, the couple had their wedding reception outside and were able to get the views they'd wanted. They danced to Always by Atlantic Star for their first dance, although the Reverend has suggested Sexual Healing.  They also created a relationship with their service providers who became family as Christina says. Moreover, the service providers still call to make sure the couple is ok and are loving their marriage. "I don't think there is a team of service providers I've met like the ones we had. From the very first function- the okugamba obugyenyi to the wedding, everyone was so passionate about our function and I think that's what every person getting married needs. That's something I will always hold so dear", says Christina.
Maurice and Christina's love story has always been one of lessons. Christina confesses that everyday is like a maze in a new marriage… what works is not to have expectations but a positive attitude. "Something we noticed when we were dating was that what killed us were expectations."
Christina also says she takes each day as it comes, "Today you may have the most loving, chore doing partner and tomorrow you have someone that will not lift a finger to take his tea." Maurice agrees that it's a take each day as it comes affair too,
The couple shared this story in a You Tube video.
Their photos were taken by Makula Pictures.
We wish them a happy marriage.