By Claire Balungi
NBS TV's Canary Mugume recently wedded his long-time sweetheart, Fiona Naggirinya a.k.a Sasha Ferguson in a beautiful ceremony. The world, through photos over the media got a taste of the couple's glee that was the climax of their journey which started eight years ago.
Canary, a boy who had only gone job-seeking at WBS TV in 2013 found a girl whose eyes beheld more than beauty. There and then, he knew better than to just watch her do her show in the studio every Saturday, as he'd been tasked to learn from her. He knew that Sasha was the girl he wanted by his side forever. On September 18, he sealed the deal when he officially marched her to the altar.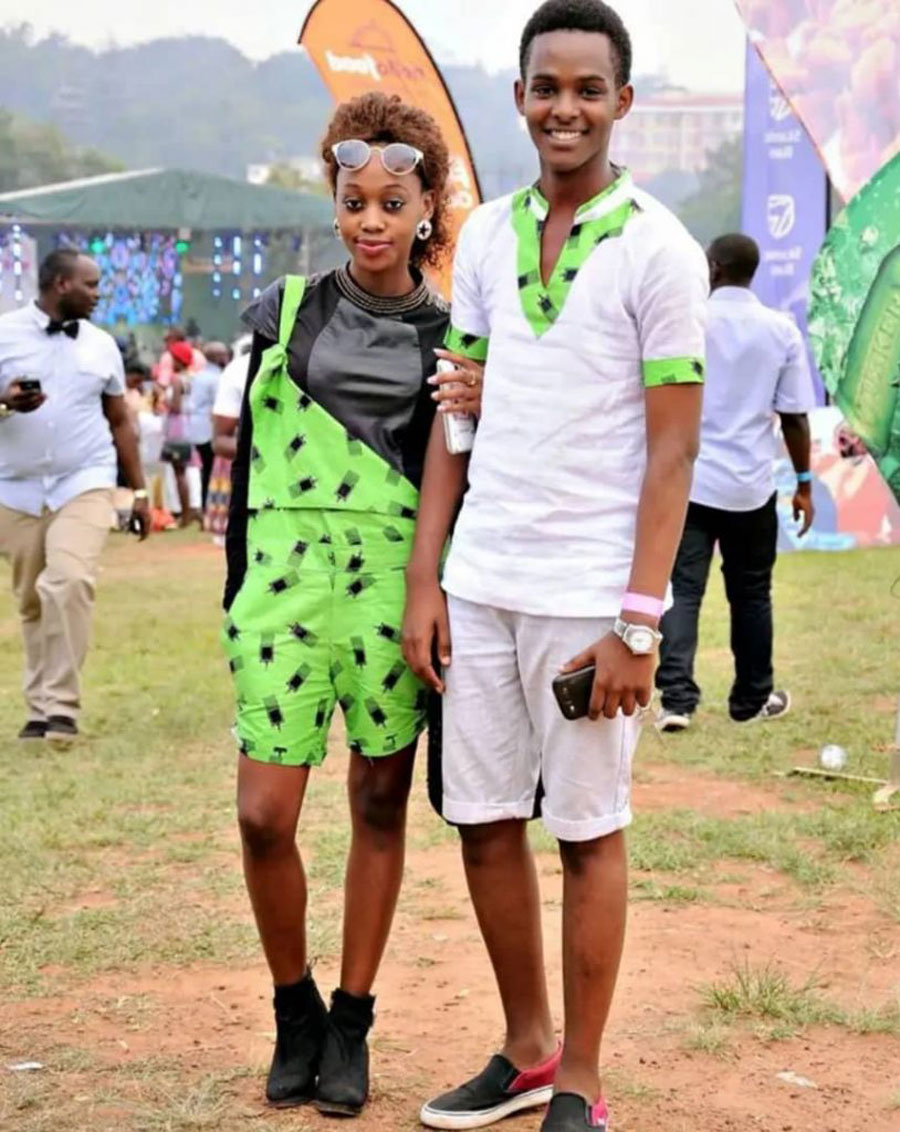 The relationship principles
When you cherish and love someone, you fight for the relationship and make it work. This is the attitude Canary and Sasha applied in their relationship. In the first year of their dating, they vowed never to break up.
"We made our marriage vow in the first year that we started dating. There's nothing like, we're going to be separated at all. Even before we got married, that was clear. Whatever happens, we can't break the relationship. We've had ups and downs but that's one thing we had in our minds. This relationship is here to stay. So we had one choice; to make it work" Canary says, adding,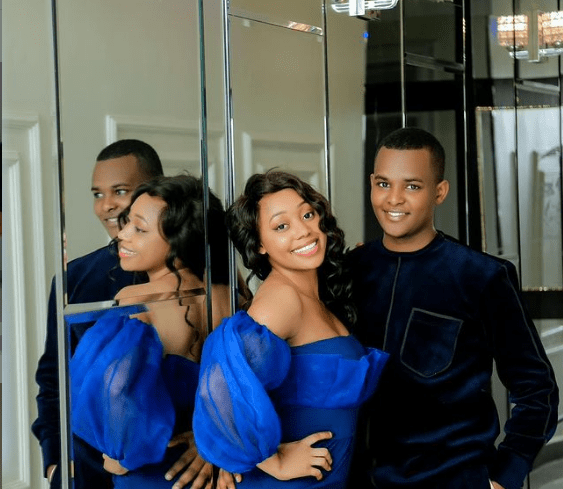 "Every day, we woke up to work on each other and to understand each other more. There are surprises; things that happen and you're like, wow, I didn't know that existed, but that's part of being together. The most vital thing in our relationship is patience. We understand things don't happen so quickly and they have to be worked for."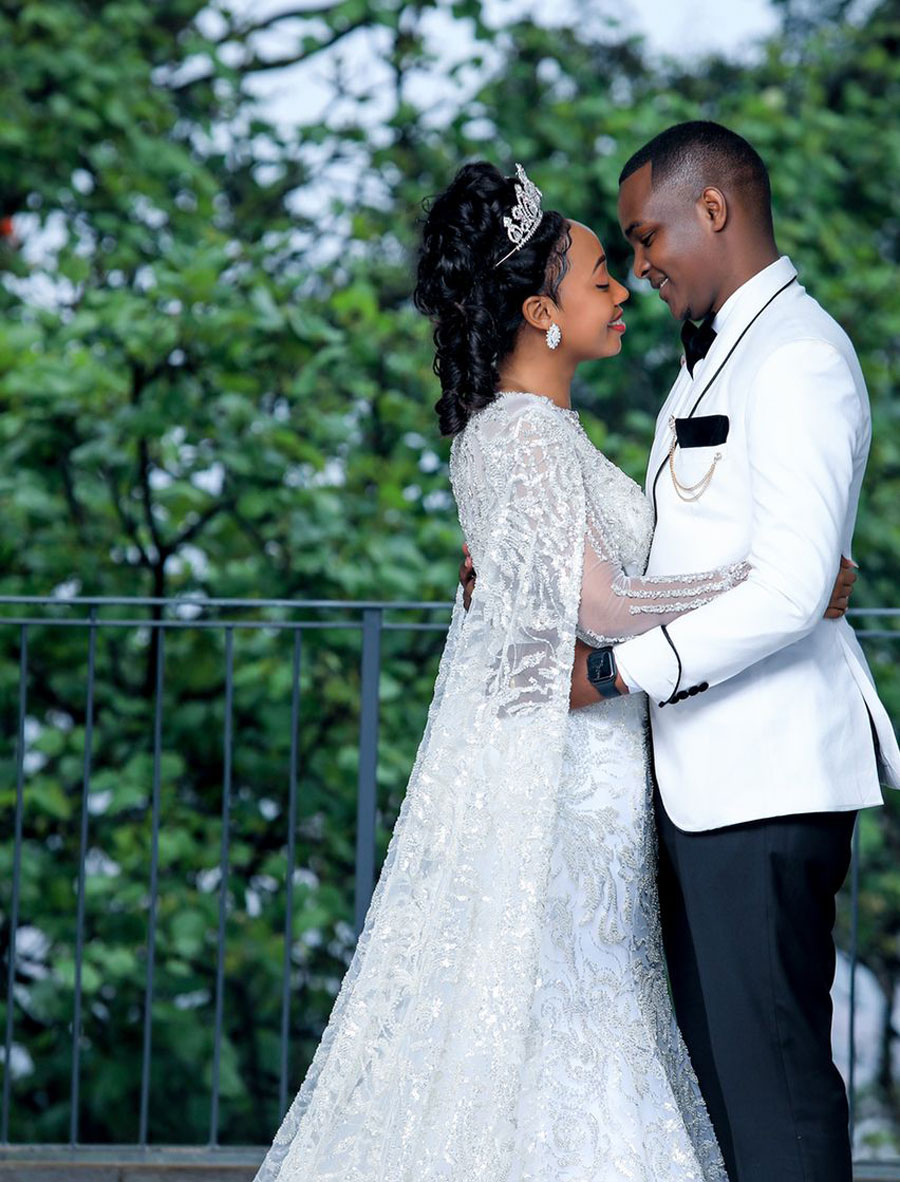 With this principle, the couple built their relationship steadily for years.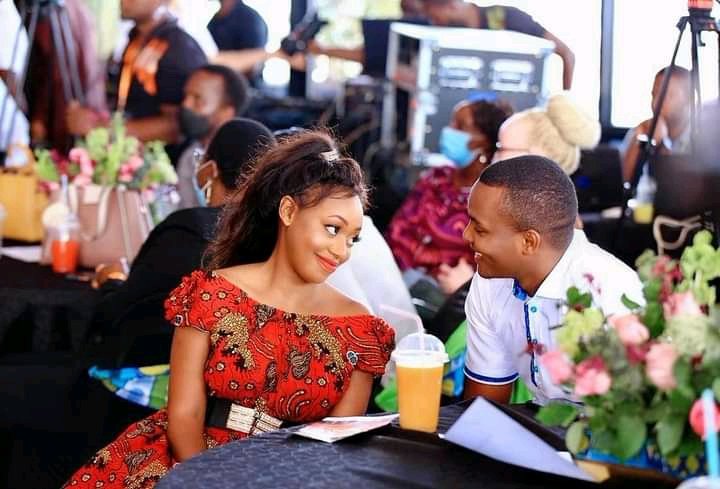 Most challenging period in the relationship
When asked what the hardest moment in their dating life was, Canary points out the Covid-19 lockdown. Sasha who had gone to Germany failed to return to Uganda. She stayed there for about a year. This, he says, was rough on him and her but they had to do the work, "We'd talk, chat, video call every day just to keep close. This helped us keep the affection alive."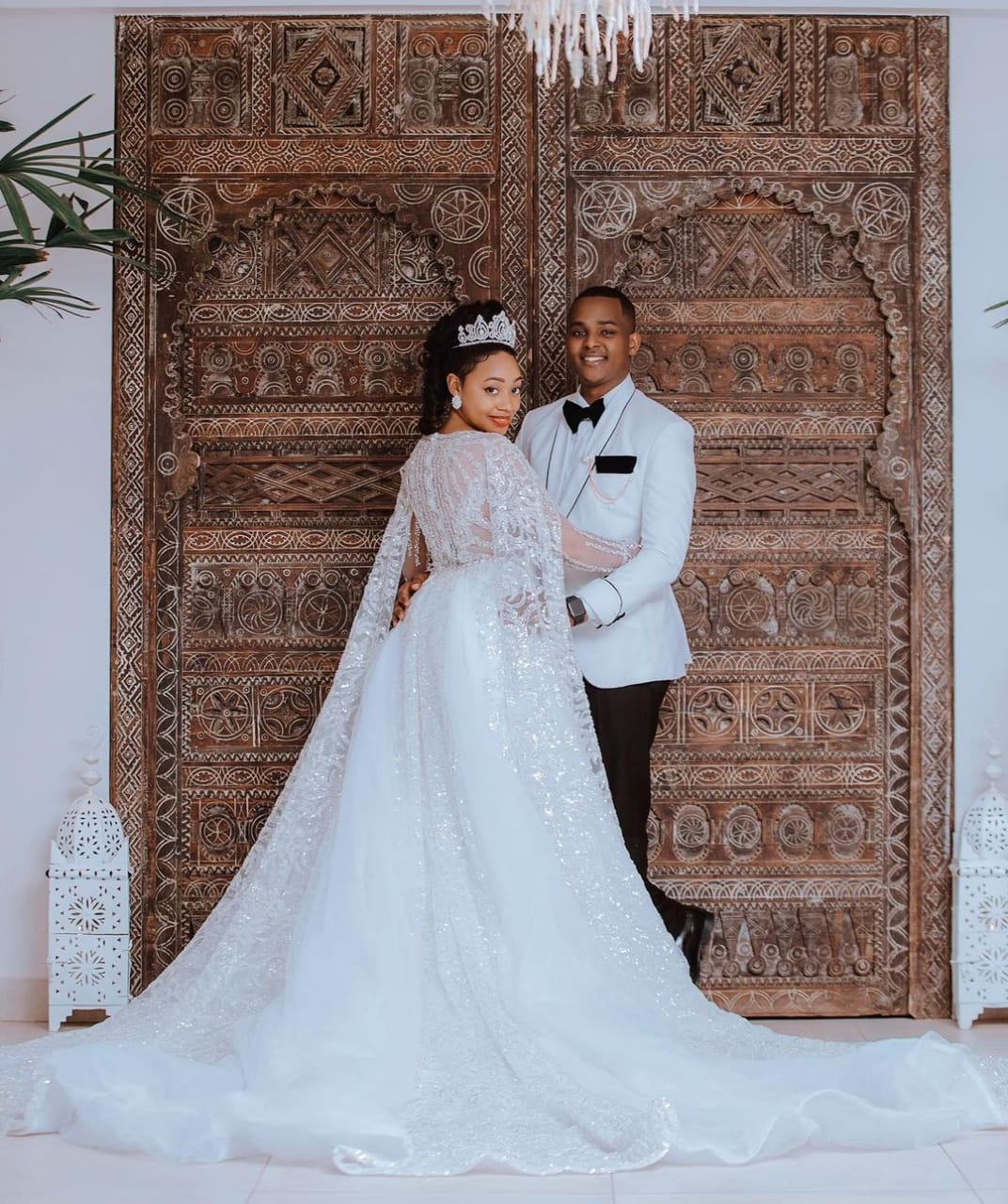 The proposal
Canary proposed after the couple had moved in together for about a year and had discussed marriage and felt ready for it.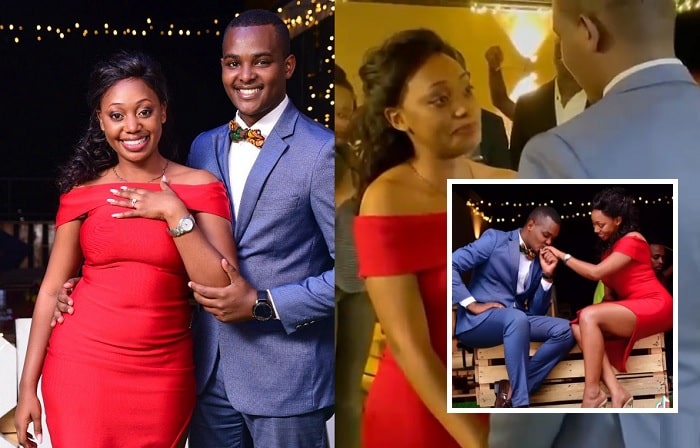 Sasha was invited to what was supposed to be a date with her best friend.  Canary who was set for the night waited at the venue with Sasha's best friend's boyfriend. It would later turn out to be a double date, but the real deal was that it was proposal time. "Little did she know…" brags Canary, and from the photos we saw online, it was a 'Yes' for the gentleman.
Wedding preparations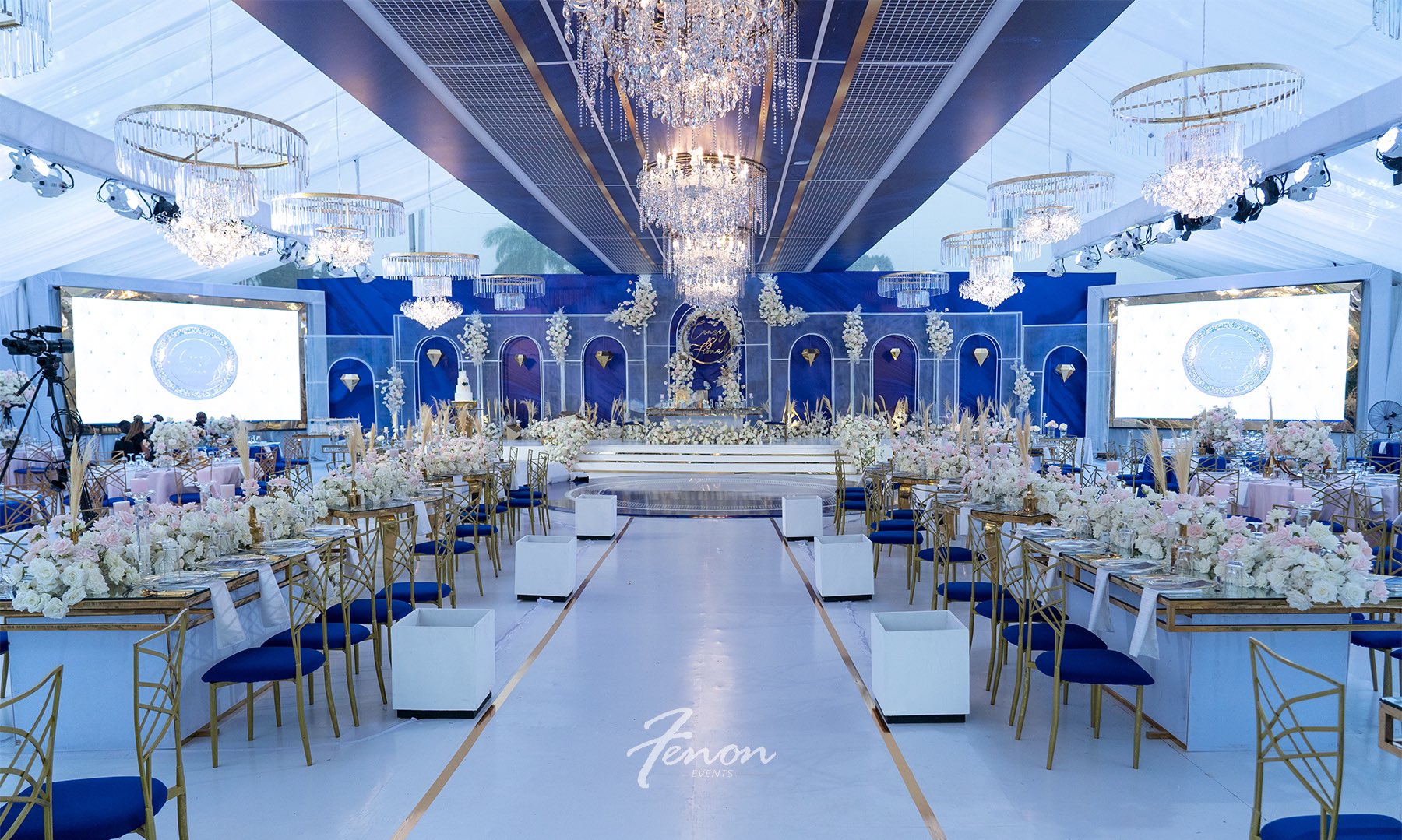 Wedding preparations ensued. Canary says friends and family came through for them, "We were overwhelmed by how much support they were willing to give us."
The couple also wanted the best experience for their guests. They actively participated in making their wedding a memorable experience for them.
"For food, cake, cocktails, we had to taste the samples before they were prepared so that if we didn't like anything, we were able to change while time was still sufficient. We wanted a very nice experience for our guests. The only thing we didn't taste was décor."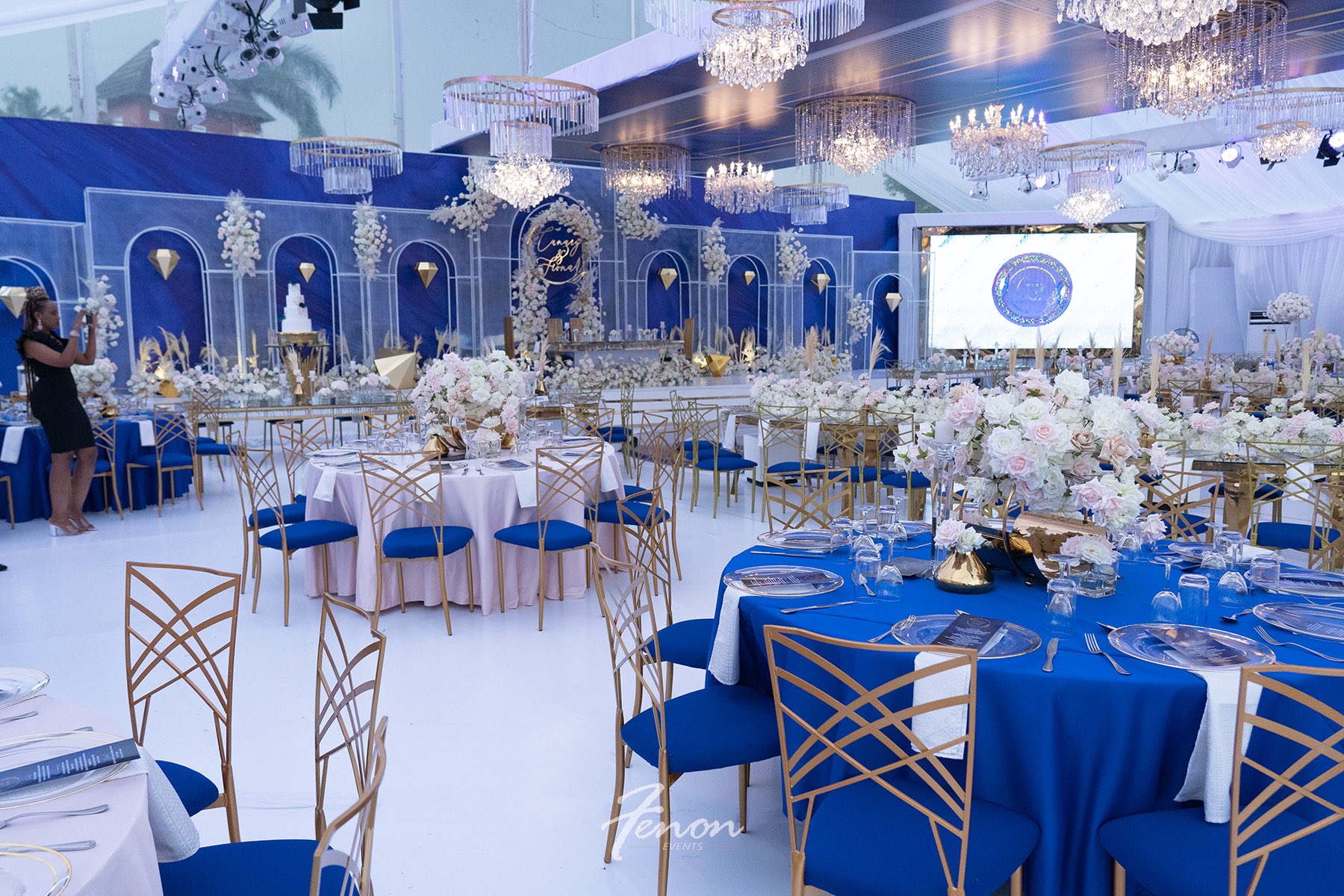 The groom says he ran up and down during the wedding preparation, "I worked with a committee and with my father [figure], Andrew Mwenda to make the very best of the wedding day. I let Sasha worry about her dress and her team. I and the committee did the rest of the work. It was very challenging because I'm very particular about things."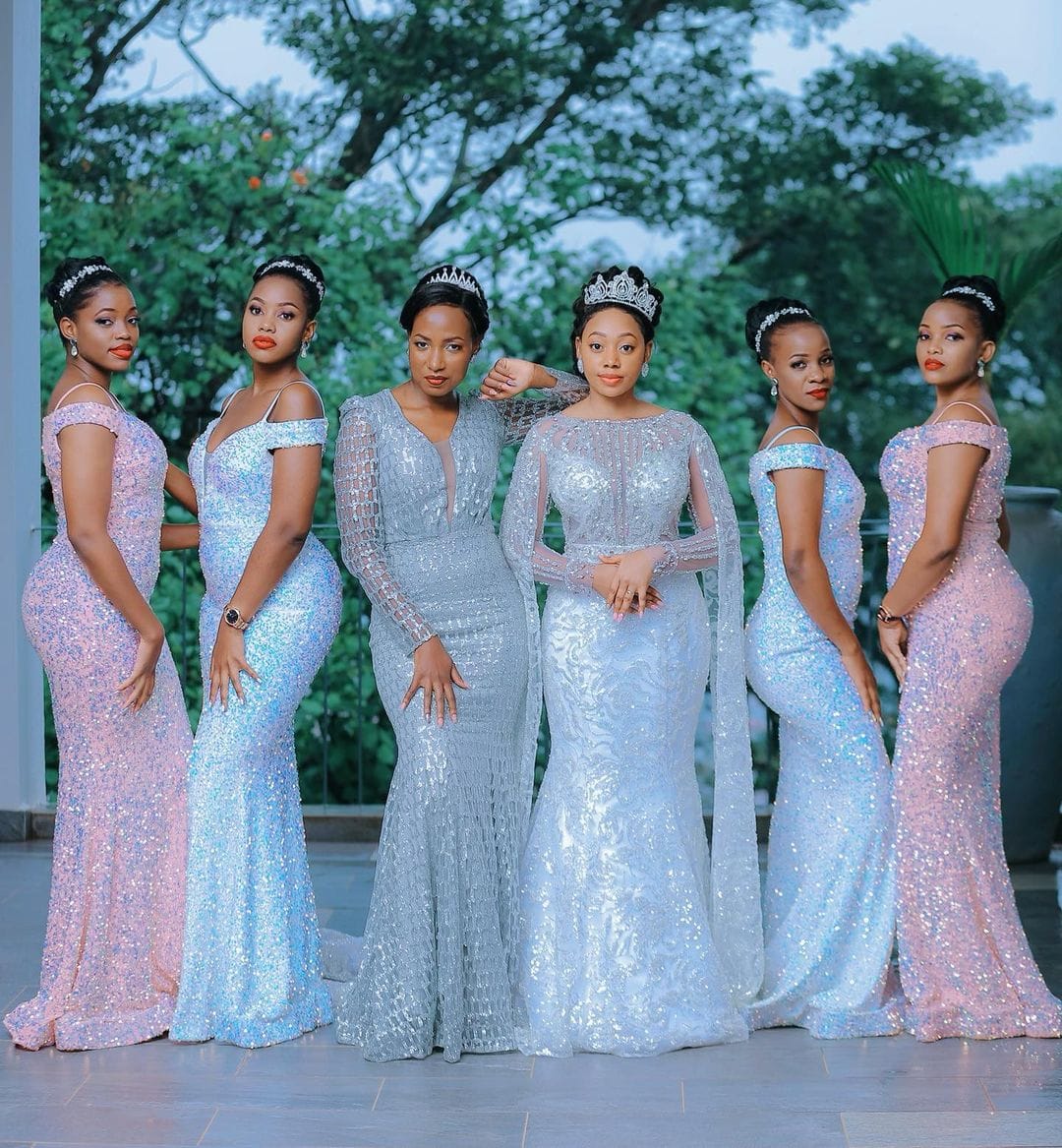 Although not comfortable to disclose prices, Canary says Sasha had one of the most expensive gowns he'd heard of.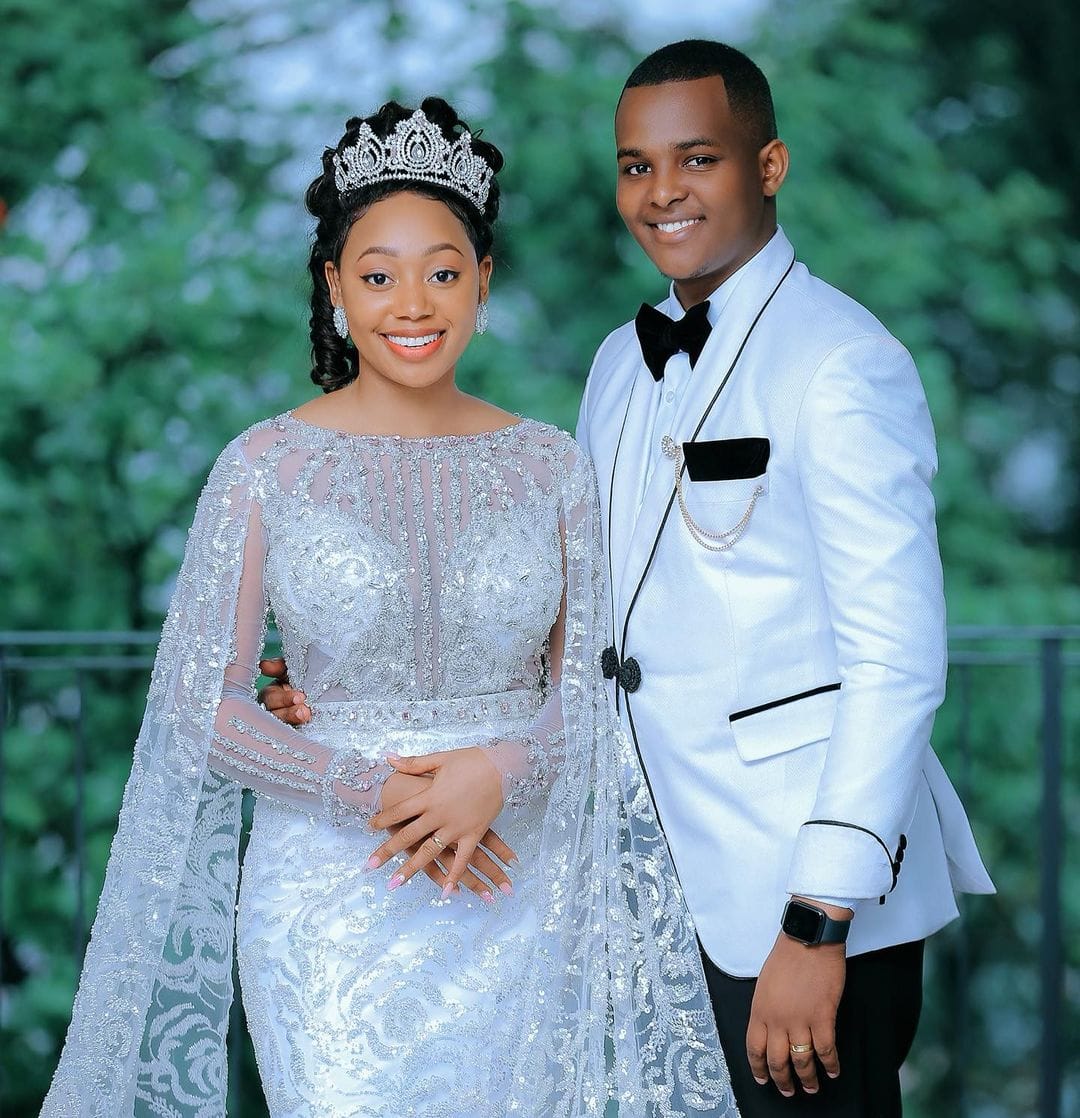 "We had an argument over this, I said really why? But you know, a wedding happens once in a lifetime, so we decided to go for it. She got her wedding gown from Anita Beryl of Beryl Qouture. I got my suit from Tony Ssekabembe of Dominus Apparel 256 who is also my suit guy for work.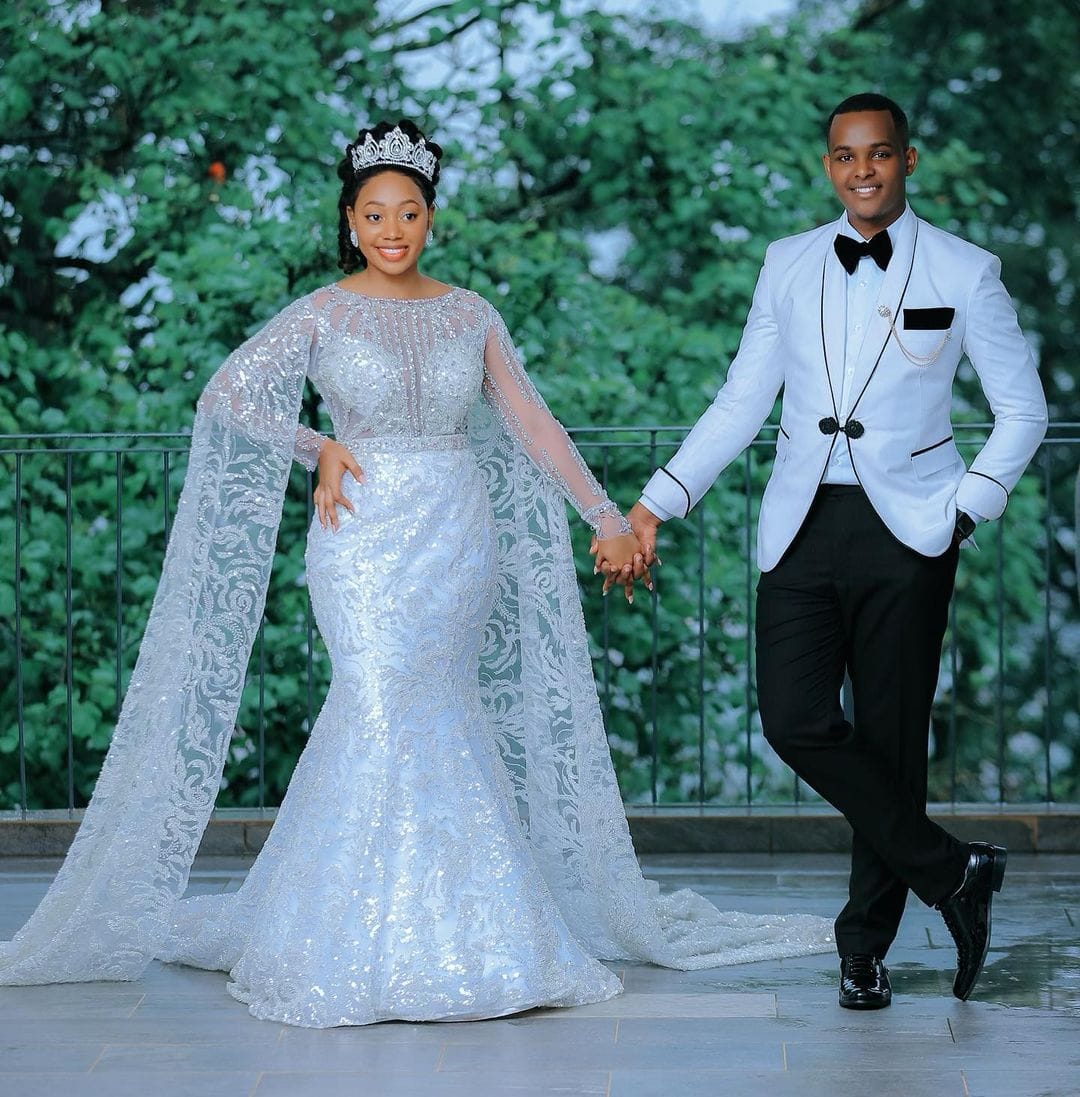 The Mugumes say their wedding day was such a powerful moment. "It got me so emotional, I cried. I cried during my brother's speech. When my mother got hold of the microphone, I cried again. I was overwhelmed by the mere thought of my story and that of my family. My background is humble. I couldn't believe that I would one day host such a group of people in their capacities. It was so much for me," Canary tells.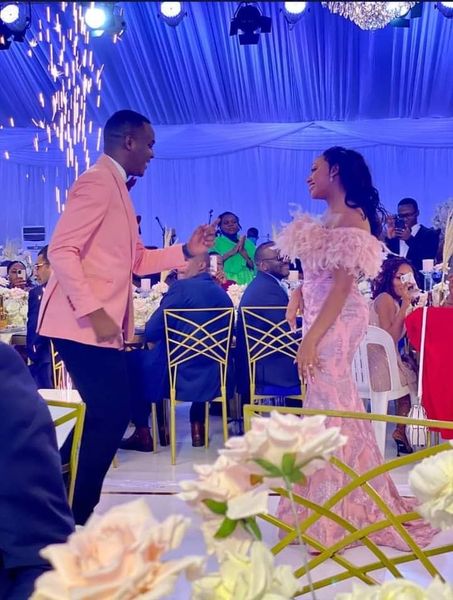 Best moment
For Canary, the best part of their wedding was how people showed up for them. He lit up in gratitude as he recollected, "Almost 99.9% of our invited guests turned up, despite the rain and the place (Speke Resort Munyonyo) being a bit far from town. It showed that people were willing to be there for us.
"My father's (Andrew Mwenda) friends flew from as far as Dubai, London, Kenya to come and witness the wedding, even though some had never met me. That was special."
Canary wishes he was able to invite everyone even when the great turn-up of guests at his ceremony had some squeeze up in chairs. "…if it wasn't for Covid, I'd have gotten a tent thrice the size of what I had."
What the future holds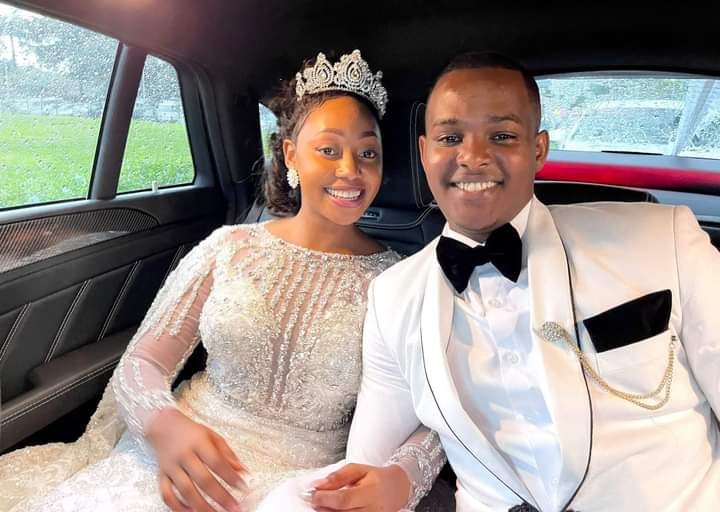 It does feel like a fresh journey indeed and now, Canary says he has one task; to make his wife happy. Having dated for almost a decade, hitting this milestone was a dream come true. "It gives me the confidence to give Sasha the happiness she deserves. We've started on level zero."
When asked how the couple plans to spend their first Christmas as the Mugumes, the groom says,
"Wow, I've not thought about that yet, maybe that's something to give a thought but we'd love to do some traveling and spend some time together. In the past, it's been all about family. The only time we've got to spend together was the honeymoon, so Christmas shall be a good time to travel and just explore the world.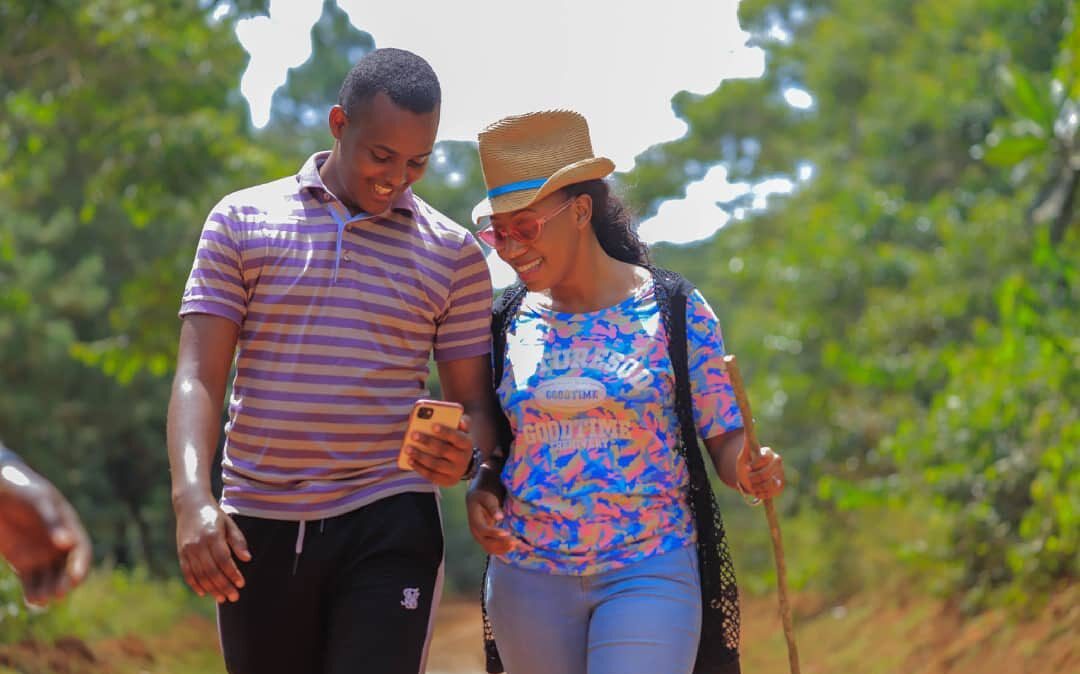 When asked what piece of advice he'd give to his just-married self, Mugume says, "Well, stay calm and enjoy marriage. They always say it's a very difficult institution, I don't believe so. I think people make it complex and difficult."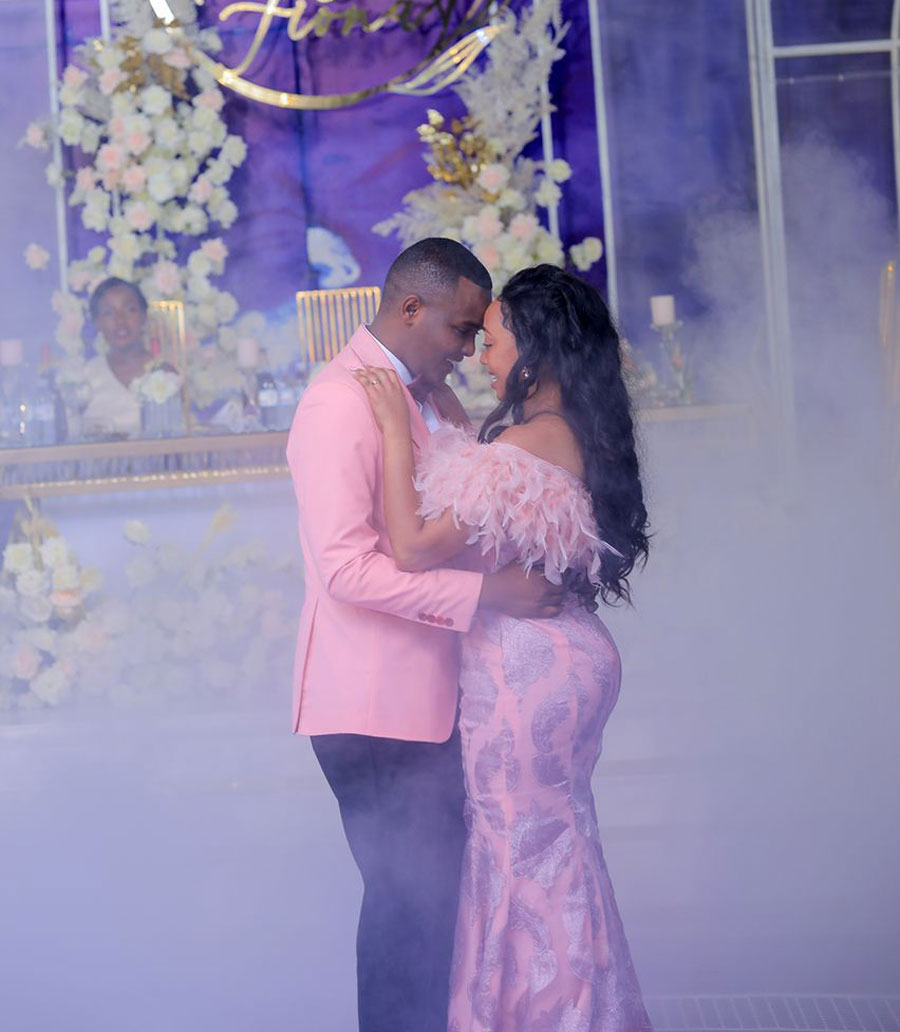 Having been on the dating ship for many moons and managing to dock after 8 years with the promise of 'till death do us part, Mugume says, "If you've dated for two months and you want to get married, I'd advise you to date a little bit longer and just try to understand each other, visit each other's parents and get to know each other's stories."
However, he does recognize that relationships are never the same. He says there is no specific time to date and advises couples to be transparent with each other and initiate the conversation on marriage once they feel ready, "What makes relationships different are the people and their characters. Dating doesn't have to be too long, but if you really feel like you need more time, please take the time."