By Claire Balungi
Gospel music sensation, Judith Babirye fled Uganda in 2021 after her election as Member of Parliament for Buikwe District Women Constituency and controversial marriage to fellow legislator Paul Musoke Ssebulime. The marriage had sparked an outrage in the public, as many claimed she had snatched another woman's man, an act that was considered unbecoming of her as a praise leader, gospel artist, role model and preacher.
This week, a brief video of a repentant and lost Babirye has made rounds on social media. In a low-tone, with Omusayi gwa Yesu (one of her songs) softly playing in the background, Babirye gently presented her plea for forgiveness in the words, "Those I hurt when I went into that second marriage, please forgive me. It wasn't right,"
She mentioned that while on her break, God spoke to her and cleansed her, and all that was left was for her to set things straight with those she'd wronged, including the nation Uganda, when God granted her what she'd prayed for.
"I come to you my brother, I come to you my sister, please forgive me. I regret and apologize to so many people I hurt with my mistakes," she asked, adding,
"I want to apologize to Ms Lukia Ntale, forgive me, I do not know how I can stress this but I am so sorry, what I did was not right, please find space in your heart to forgive me. Forgiveness is divine, I know it is not an easy thing but I beg you," she cried.
Lukia Ntale was the partner of former Buikwe North Member of Parliament Paul Musoke Ssebulime, before he introduced and wed Judith Babirye in March 2018, after she'd divorced her first husband, Niiwo in 2017.
Ssebulime's first wife Lukia Ntale had put up a spirited fight against Babirye's marriage.
Lukia had gone ahead to seek a meeting with the parents of Judith Babirye, in the hope of conveying a message to Judith Babirye to dismiss herself from the marriage. Ntale's claim pointed to her decade-long legal marital tie to Ssebulime and that Babirye had presented herself as a friend to her husband only to end up getting married to him.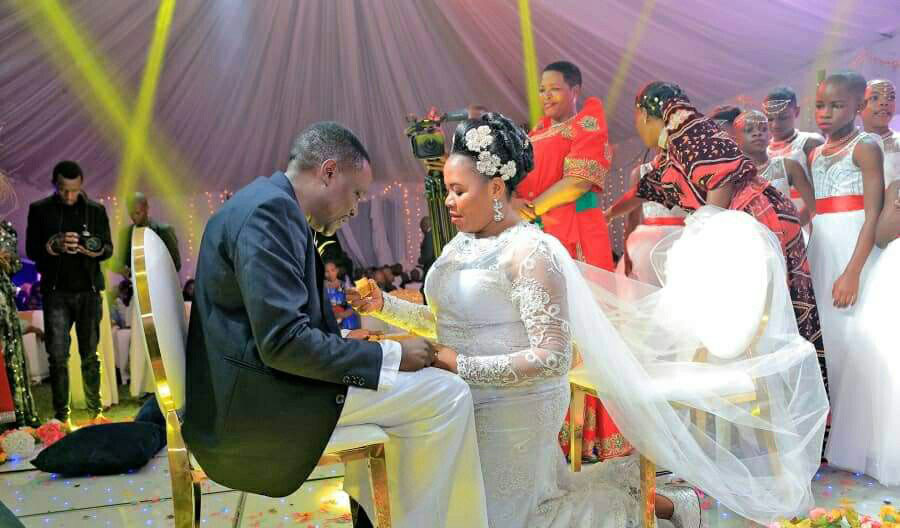 The fight is rumoured to have prompted the singer to exit to the USA for comfort.
In 2019, Ssebulime petitioned High Court Family Court to dissolve his marriage with Babirye claiming that he had not seen her since December 2018 and that she had subjected him to psychological torture. Musoke also accused Babirye of denying him sex saying that they last had sexual intercourse in August 2018.
Lady Justice Olive Kazaarwe Mukwaya of the family division of the High Court ruled that it was evident from Musoke's petition that Babirye had not demonstrated any signs of commitment for the success of their marriage.
There was no evidence of the respondent's (Babirye) participation in efforts to reconcile with her husband. The petitioner did not know of his wife's whereabouts for seven months that he waited before filing this petition. I am therefore satisfied that the petitioner has proved that this marriage should be dissolved on grounds of cruelty," Lady Justice Mukwaya ruled. Babirye is said to have distanced herself from court proceedings and the court was never able to get her side of the story.
Ssebulime and Ntale, the mother of his children later made up. They as well performed a traditional marriage ceremony in April 2019.