By Claire Balungi
Denying himself for God and for his sweetheart, David Muyimbwa accepted the challenge to wait three years to marry Barbara Valuvala upon her request. He prayed she wouldn't meet another man that would take her away, but mostly, he asked God to help him not see another girl.
In 2014, a younger David had spotted beautiful Valuvala at St Nicholas Cathedral, Namungoona. He didn't make a move up till 2018 when he approached and allowed himself to enjoy her principle and discipline. Valuvala's family is one that emphasizes moral culture and religious code, and Valuvala's character is evident of her upbringing. In fact, this is one of the things that keenly attract David to Valuvala every day.
From a distance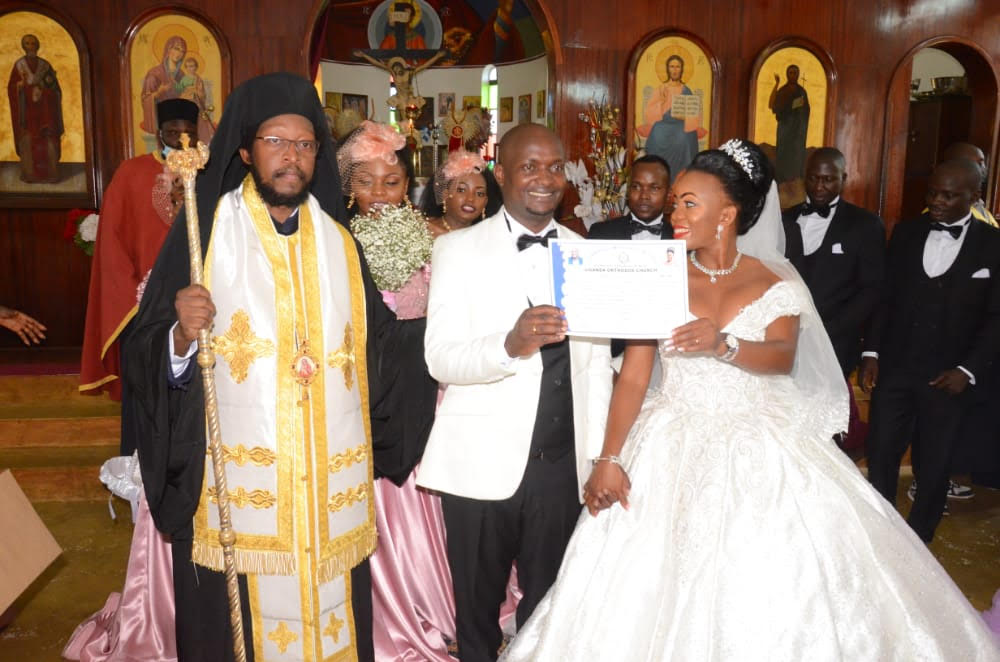 Oceans apart, David and Valuvala managed their friendship as they often corresponded by phone call. He was in Greece while she was back here in Uganda loving him from a distance. One day, he returned and asked to take her to Kabira Country Club. Here, he made his intention known to her. He was sure this is who he needed in his life forever, only he had a test to beat before she'd be his… He had to wait three years before they'd get intimate. "I was a God-fearing virgin and always wished to lose it after my wedding since I believed sex outside marriage was a sin with and against one's body which the Lord uses to rule the earth. Despite my love for David, I had to follow my heart and religious beliefs." explains Valuvala
David admits it was a tough row to hoe but he had to be patient until the three years elapsed.
Three years up!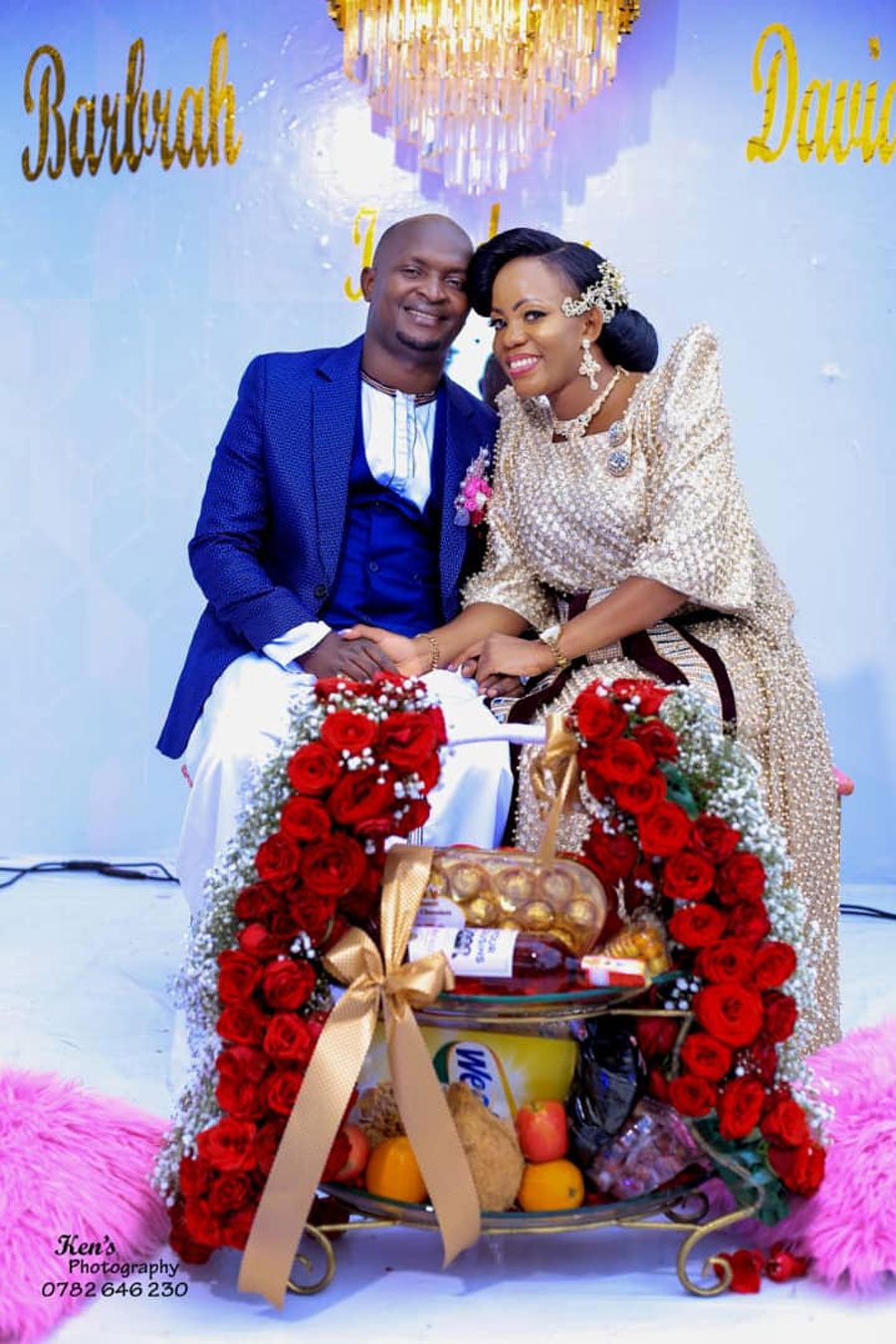 On October 10, 2021, David returned home from Greece where he's currently pursuing his Masters in Theology and two days later paid an official visit (kukyala) to Valuvala's aunt in Kira. Four days following, the couple had their introduction ceremony (kwanjula) at Valuvala's parents' home in Wakiso and a week later, they enjoyed a major wedding feast. David had not proposed to Valuvala because she had told him that she'd already accepted him and there was no need to go about the formality of organizing a proposal. "She told me her yes was a yes and her no, a no," recalls David
At least he was sure that Valuvala loved him. She describes David's inner man as adorable and says she loves him because he's God-fearing, understanding, loving, he cares for her and makes her feel like a queen. David is also very respectful and handsome according to Valuvala and she thinks he's her miracle; an answered prayer- the full package of the man she prayed for.
Preparation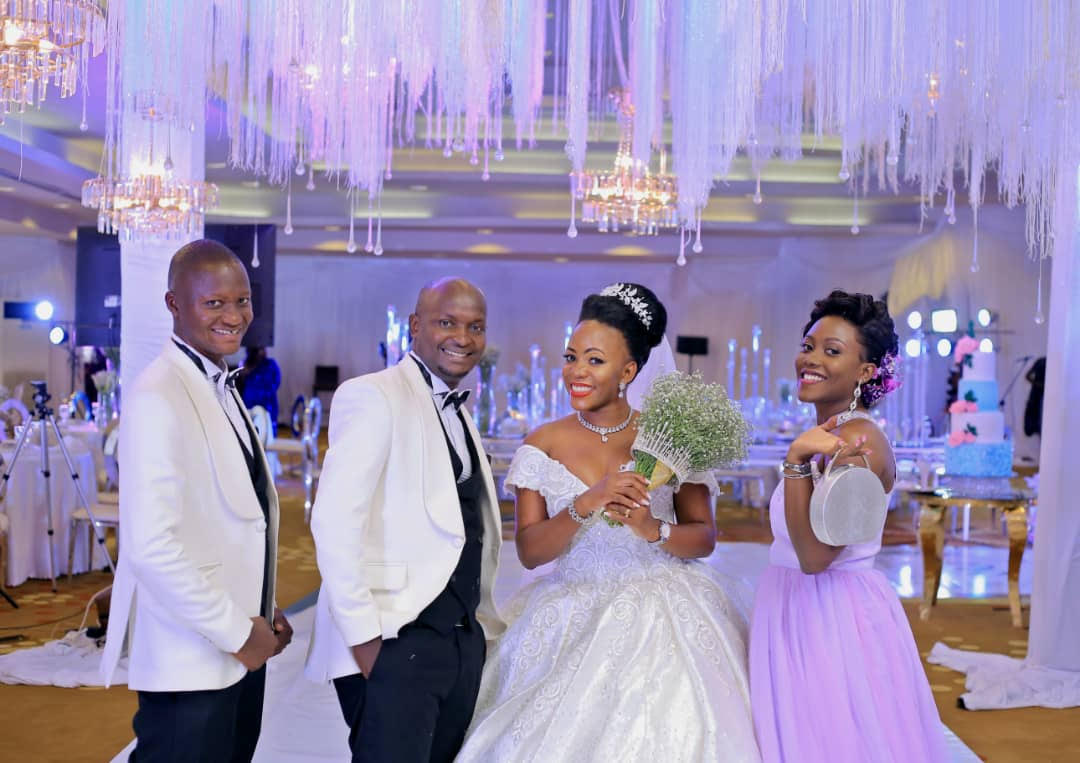 David and Valuvala started telling their friends about their intention to get married about eight months to their wedding day. The couple had a committee of five that managed the wedding preps. Their wedding budget hit a total of 15,000 Euros and the couple had set aside a particular amount of money but got assisted by some friends and family.
When David arrived from Greece, most of the preparations had been handled- even his groomsmen had their suits ready. He bought a kanzu for the traditional ceremonies, had his wedding suit made at Jemba Plaza and off he went to attend his ceremonies. The bride got her gown from Treasured World Bridals.
You look so beautiful
On October 23, David caught sight of his bride in church at St Nicholas Cathedral, Namungoona the first time and couldn't help it, he made the sign of the cross. "I've never seen a beautiful girl like Valuvala in my life." They said their vows and following was their beautiful reception at Royal Suites Bugolobi at around 2:00 pm. Naume of Jocema Events had done the décor to her best and the groom admits that he was pleased to find that their guests had showed up and made the party so colorful.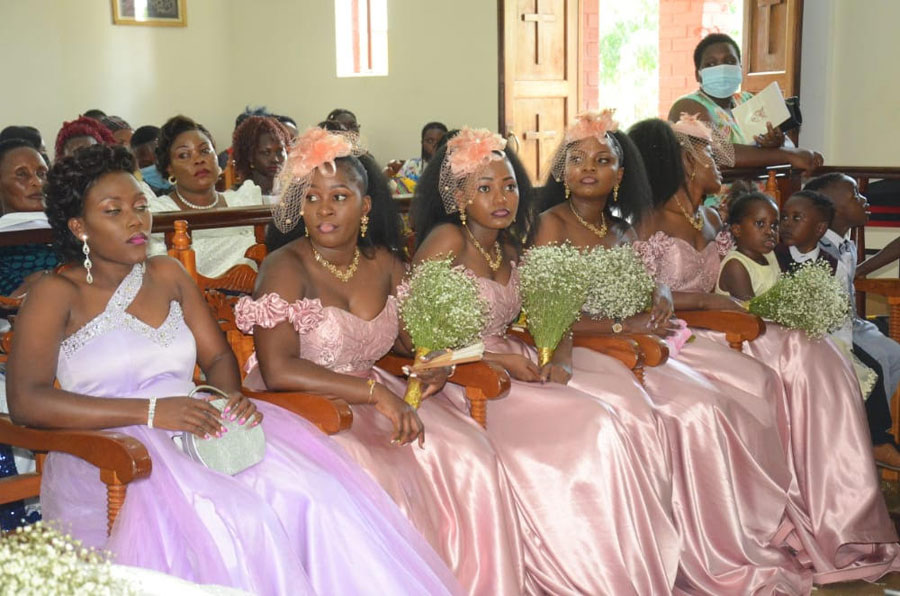 David and Valuvala danced to Beautiful in White by Shane Filan and the guests enjoyed rhythmic twists and lilts by a live band for the rest of the evening.
The couple finally had their honeymoon at Murchison Falls National Park and did a return drive to fun destinations on their way back to Kampala.
Now that they were married, "we could look at each other and just laugh. I couldn't believe three years had passed and we were finally here." concluded Valuvala's husband