Perez Rumanzi
On June 18 2022, Mr Naboth Mpireirwe, the Ntungamo district secretary (Minister) for finance and administration tied a knot with his long time partner Ms Sandra Atukwatse at St Mathew cathedral Kyamate and later treated their guests to a lavish reception at Home to Home tourist resort in Ntungamo town.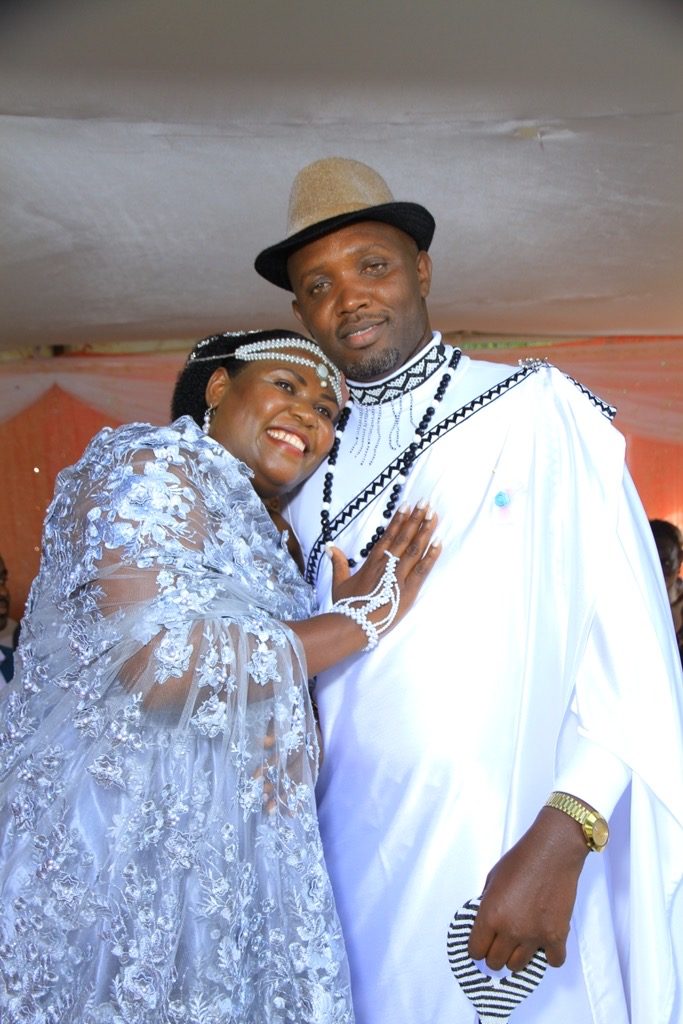 The two have been cohabiting for 17 years before their official marriage. Naboth is son to Mr Atharia and jadress Kasisis while her wife is daughter to Mr Mugisha Fred Kumpuga and Merab Mugisha both families from Nyarubaare parish Ntungamo sub county.
As they walked down the aisle from the church altar, Naboth suddenly stopped and held his wife's hand, stopping her from moving. He then leaned back and whispered into her ear, "I will love you even more!"  The two lovers smiled at each other, hugged and resumed walking.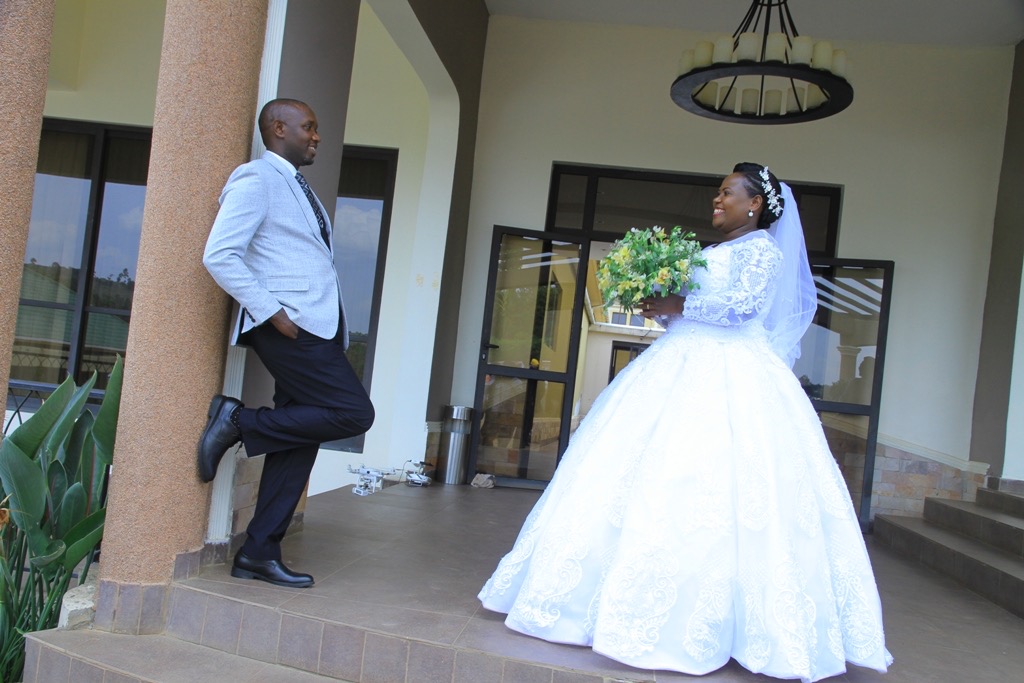 "My heart was beating so hard, I just remembered when he first hugged me when he was my teacher, what I felt when he released me, when I went home and how I started thinking about this handsome teacher, why he had chosen me among many girls for the hug, I just wished I was home." Ms Atukwase said.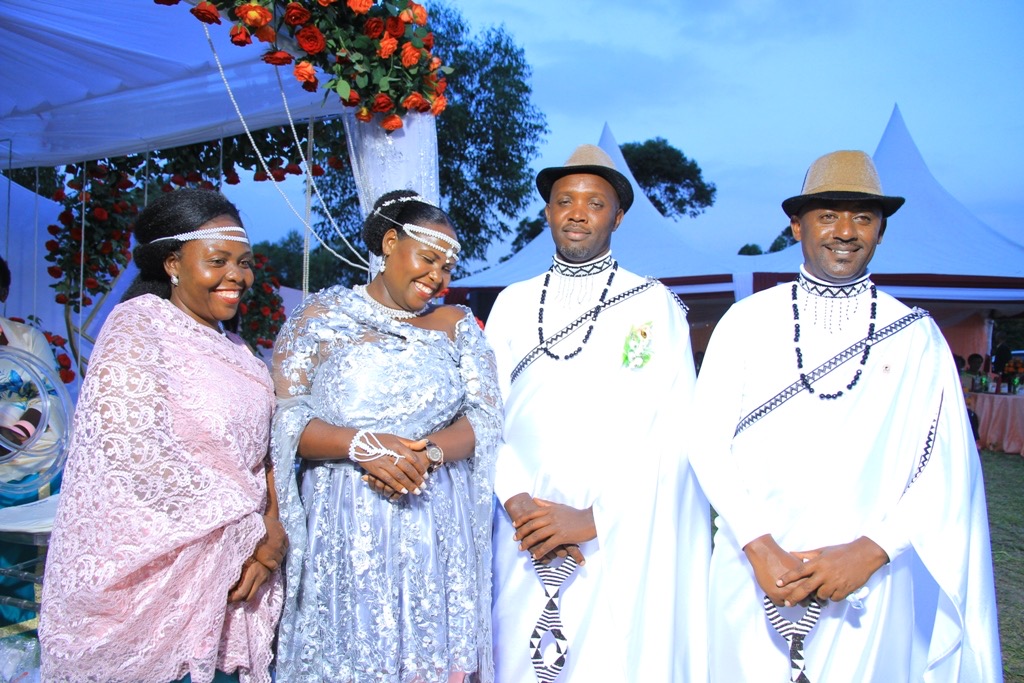 In 2003, Mr Mpirirwe who had finished his A'level failed to continue with studies as tuition was so high. He opted to start teaching at a local school, Kyangara high school which has since closed down.  He taught S.1 and S.2. Ms Atukwatse was in S.2 at the time and one of the students at the school.
"She was a beautiful student. Whereas I admired her, I never proposed or entered a relationship with her. She was one of the wise students. I actually thought she should not belong to the school because it was not doing so well at the time. I advised her to look for another and she accepted," Mr Mpirirwe said.
Ms Atukwatse went to Bwongyera Girls School where her Aunt was the school bursar for S.3 and S.4 while Mpirirwe relocated to another school, St Paul's SS Kagarama.
"I kept in contact with her, writing her letters of encouragement that she concentrates on studies, I promised her I would marry her if she completes her studies that I will wait for her whatever level she would reach." He says.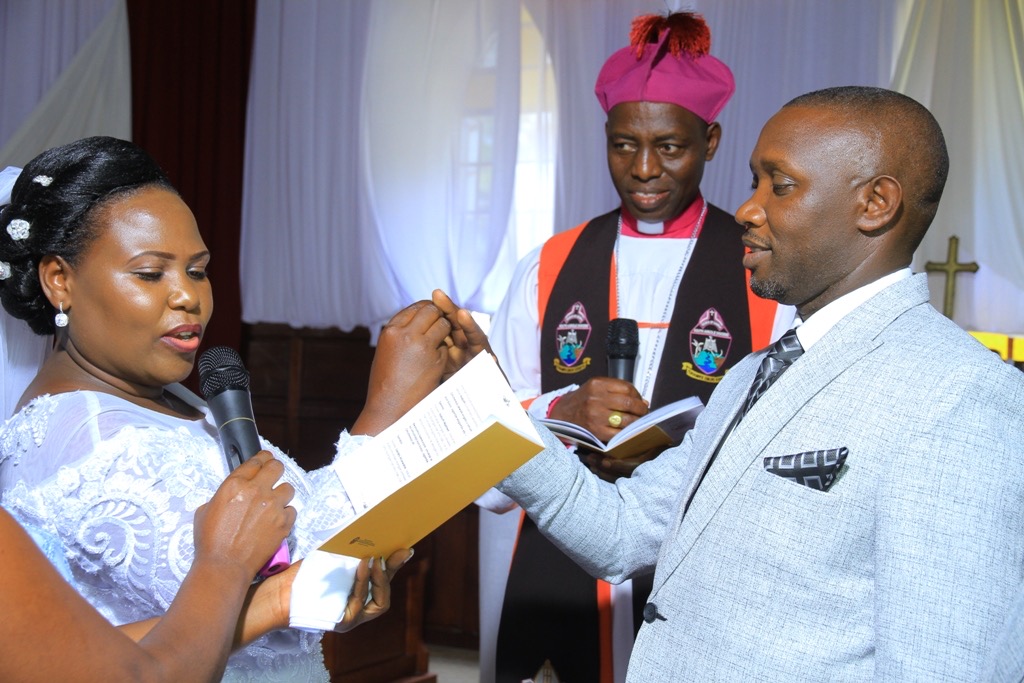 When she finished her O'level in 2005, her parents could not afford school fees to continue with her studies and opted to take her to learn hairdressing in Kampala. Partly, this was done to dissuade her from dating. Unbeknownst to them, their daughter kept communicating with Mr Mpireirwe. Consequently, she abandoned learning.
"He called every day and he told me I was not meant to be in a salon, I also thought it was not my area. I abandoned it and came back to the village. He found a job for me as a teacher in a private nursery school. He was staying in town but we could not avoid each other then," Ms Atukwase says.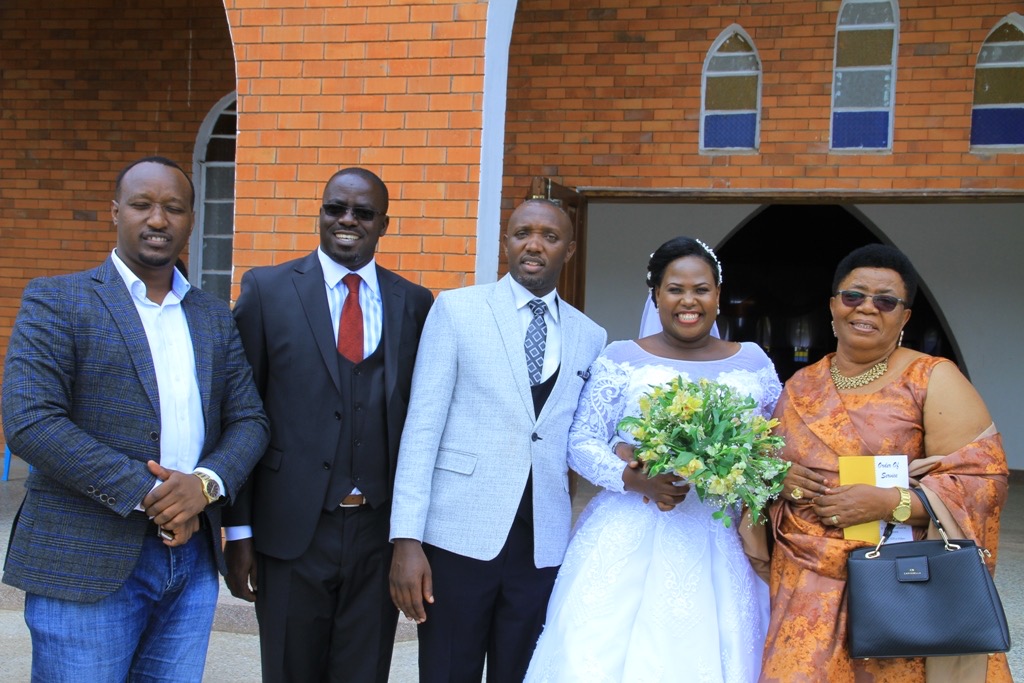 It is around this time that the couple became intimate. Mr Mpirirwe had left teaching and was working as a manager for a Ntungamo town-based lodge and bar, Lucky Guest House.
After a while, Ms Atukwase enrolled for early childhood education at Kiyoora PTC, a weekend program that was stopped a year after she had enrolled. She became pregnant in 2006 and gave birth to their firstborn, now in S.2 at Immaculate Heart Girls School.
A year after the first child, Mr Mpirirwe went to Iraq where he worked as a guard in the recovery under the US government where he got some money. He came back at the end of 2009 for 45 days and paid the dowry for his wife.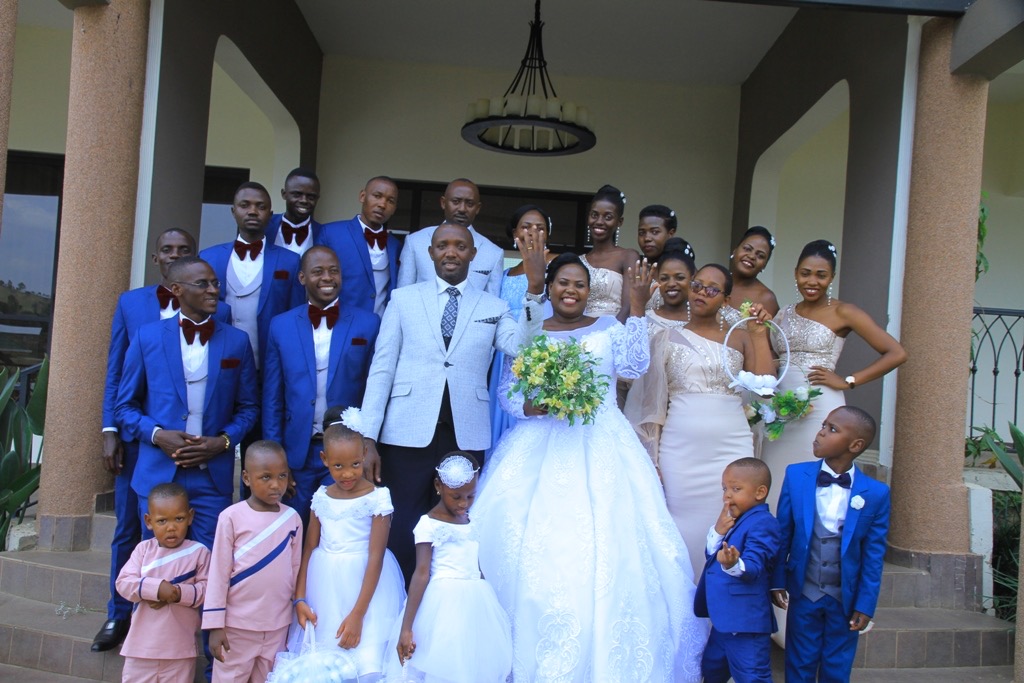 "The time I spent in Iraq without her, the time I have been in politics without her complaining, even when we most times lacked everything, showed me this was a woman to live with forever. I just needed to formalize everything. She was extremely patient with me." He said.
While Mr Mpirirwe had paid the bride price in 2009 to the parents of his wife, there was no ceremony conducted then. The couple chose to have the Introduction, Give away and wedding in a space of two days.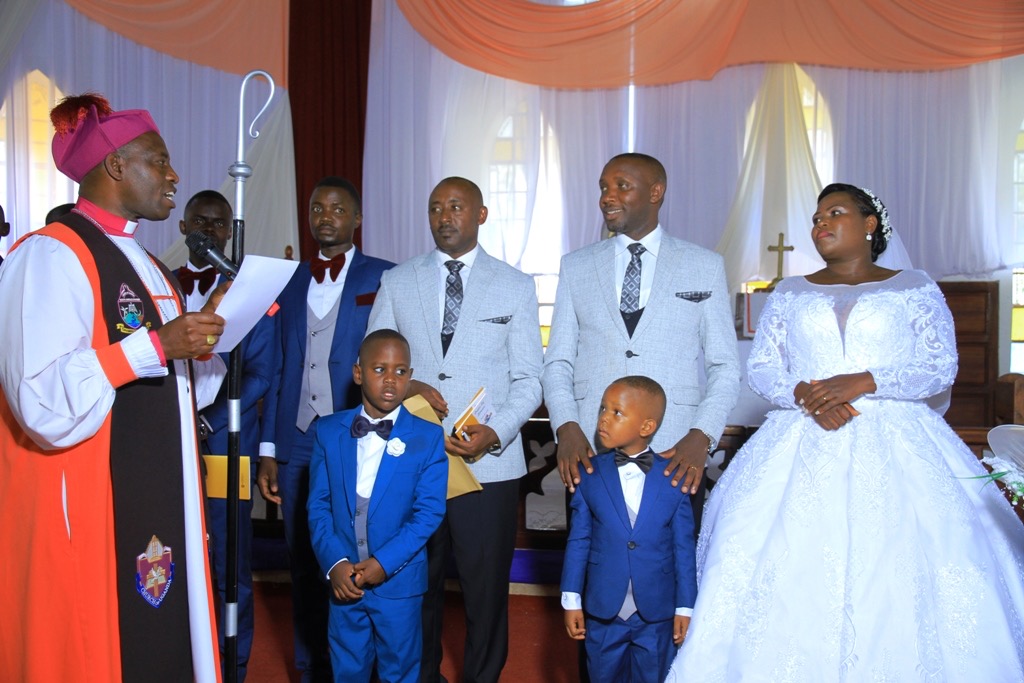 They pre-wedding counseling before Rev Can Joash Tushangomujuni, the dean South Ankole diocese at St Mathew cathedral, a thing they say shaped their wedding day but is also shaping their marriage.
This according to Mr Mpirirwe added to the number of invitees but also to the value of the wedding.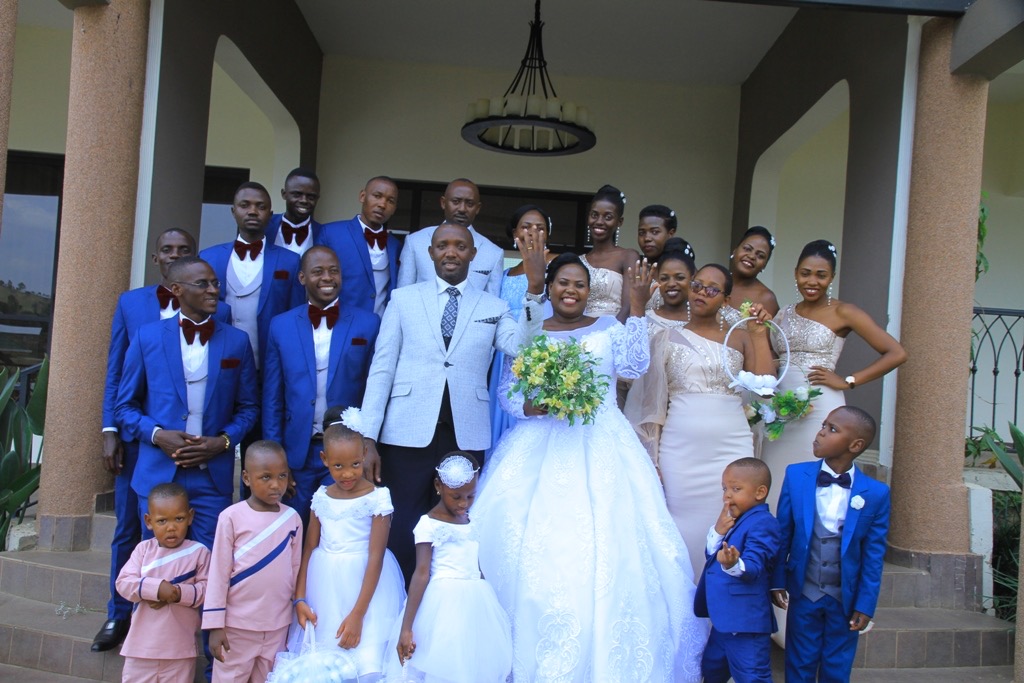 "I had planned to invite 1000 people, but on my first meeting there were 240 people for just the wedding meetings launch, I said I shall add on the numbers, I planned a party for 2000 people and God gave us the resources to feed them and have an interesting party."
His guest list included friends, workmates, top political leaders and mentors, voters and close associates.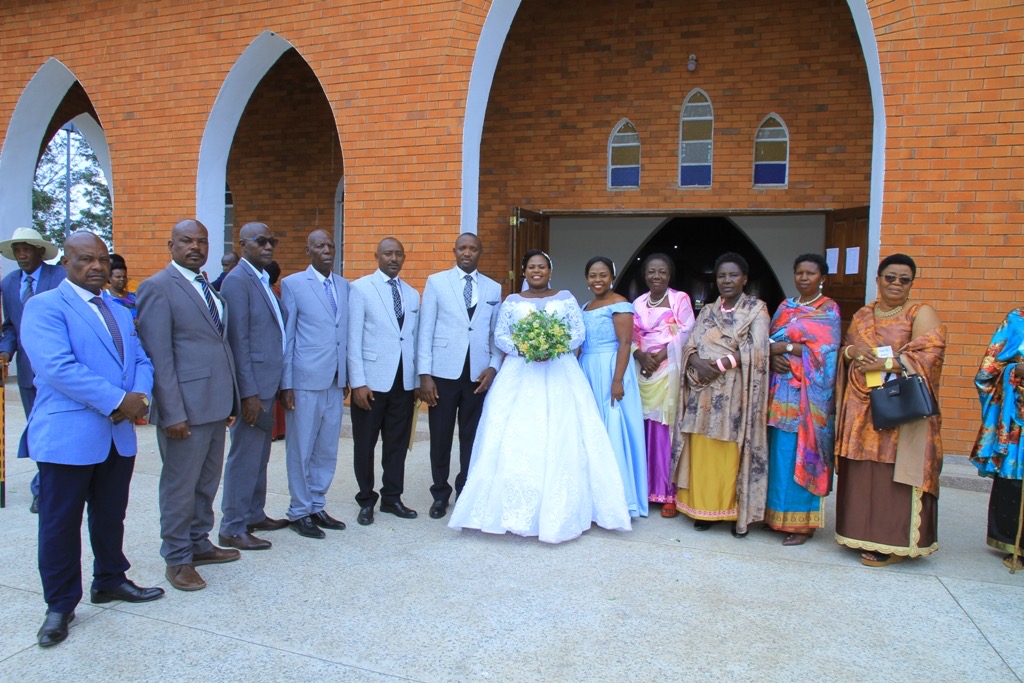 Indeed the managing director Civil aviation authority Mr Fred Bamwesigye spoke for his friends, Gen Mateka, Justice Lawrence Tweyanze, MPs Naome Kabasharira, Bata Kamateneti, Mwijukye Francis, Benjamin Kamukama Katangura, Members of Friends of Kainerugaba, LCV chairpersons from Ntungamo, Buhweju, Rukiga, Mitooma, Kanungu attended the function. 6 of the 63 Ntungamo district councilors never attended the function. Other notable invitees included state house legal officer Mr Justus Karuhanga, City Lawyer Richard Barungi, Fr Alphonse Mukundane, Ntungamo district Kadhi Sheikh Swaleh Kashangirwe among others.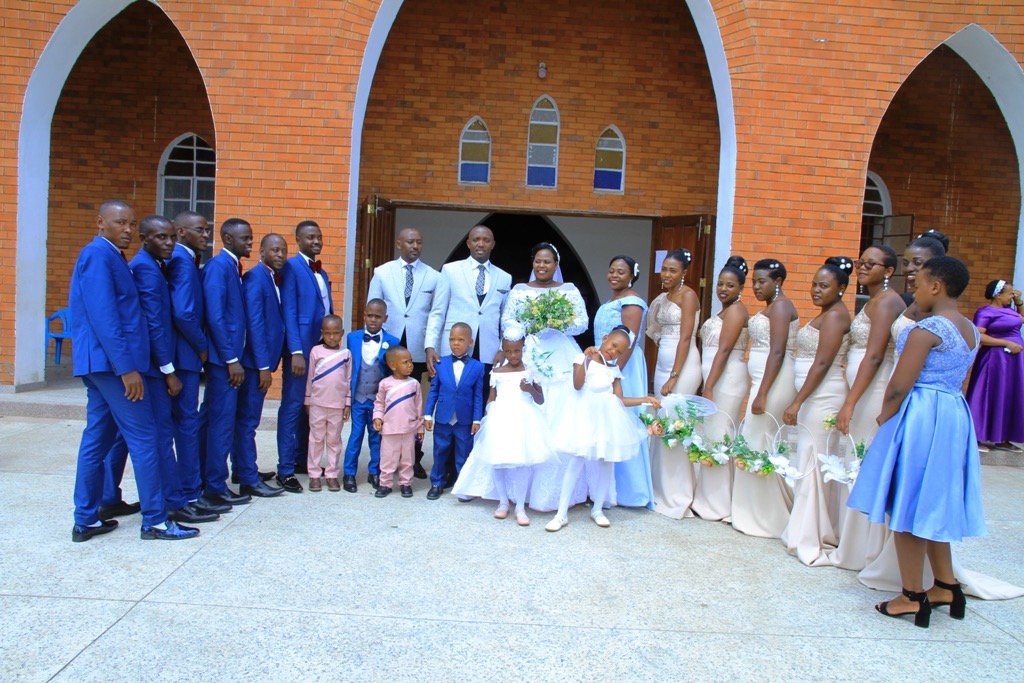 While many people engage wedding planners, Mr Mpirirwe only had one friend, Mr Dismus Tumushangye with whom they planned his wedding. He would go to him after every meeting. They would adjust the budget and he reminded him of every detail that may be missing. With a budget of Shs74m and contributions of various items from people, the two functions on July 17 and 18 went on successfully.
"The budget was funded 100% by my friends, I had contributions from the First lady, Minister Parsis Namuganza, PS Local government Mr Ben Kumumanya  among many prominent people, I realized the budget beyond." Mr Mpirirwe notes.
So why did it take long to wed?
"I wanted to see that my wife was committed; if she could stay despite the challenges. We had very little money even to rent but she endured. I tested her several times and I was convinced she was the right one. But also I was never convinced to wed until I became close to the church. I never saw the importance of a wedding, I thought it was just slavery but the church painted a different picture for me," he adds
He adds that taking long to wed also helped him prepare for his function better.
To avoid political contradictions and for the beauty of the function, the Mpireirwes used blue, grey and white.
What amazed them Mpirirwes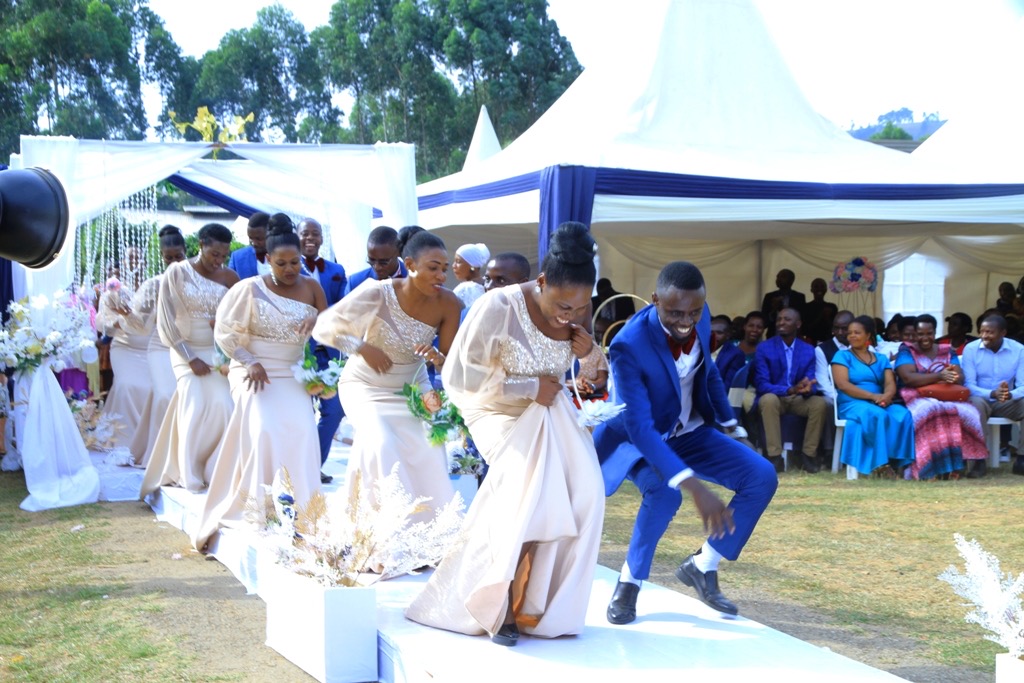 "I was happy about the nature of organisation, the decoration, the cake, the guests all seated and organized, the food and most of my service providers did a great job. It was much amazing at the church, the bishop who was the main celebrant made the function look so simple, the Bishop's wife mama Lillian was with us throughout the function, she was even in the convoy, I have never seen this before."Mr Mpireirwe said.
To Ms Atukwase, seeing her parents seated and happy made her day.
"I never knew if I could ever make my parents that happy. I come from a very big family, through the two days, introduction and wedding, I saw them fully happy and engaged, what else would make me happier?"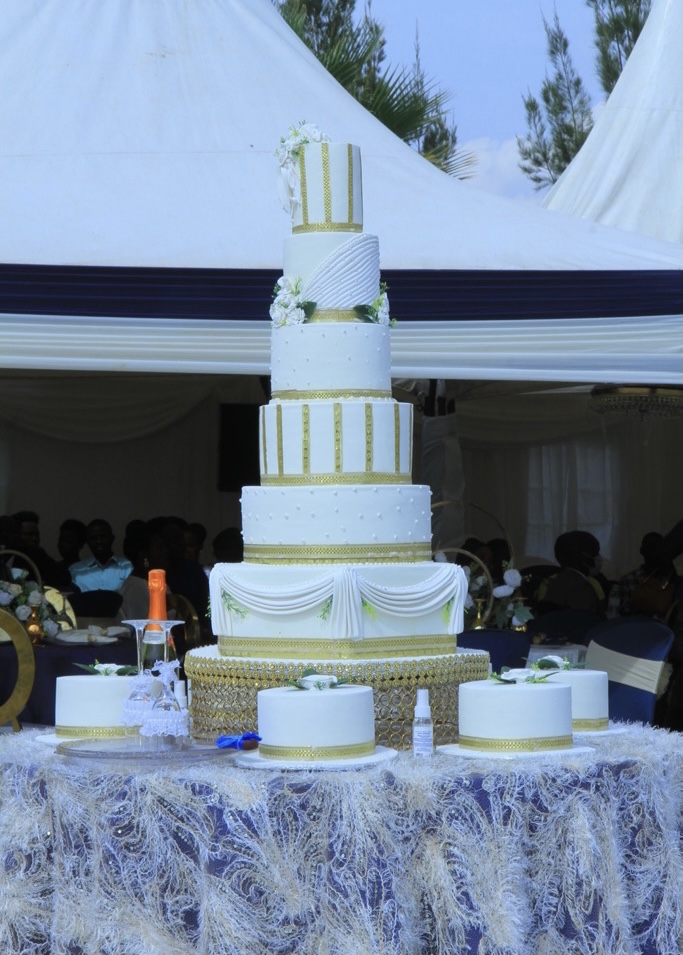 The party was however not free from disappointments, the music machines kept breaking down and time management was not great.
Mr Mpireirwe says he would advice couples intending to wed to "Know each other first, make sure there is that real sense of intimacy, if it means staying together first, let it be."
Bridal cars
The Mpirirwes used 8 Toyota V8 for the bridal entourage, Toyota Tx for follow cars, Toyota Harrier Kahundu for guest cars and Toyota Premios new Model cars in the convoy.
"I was fortunate my friends had good cars, the Kanungu district speaker Mr Frank Byaruhanga gave me his posh V8 Model 2022 to use as my bridal car, Mps surrendered their vehicles for me to use and the transporters designed the convoy. It was the first of a kind in Ntungamo." Mpireirwe says.
After their wedding, the couple went for a honeymoon in Kisoro district spending there two weeks before returning home.
Service providers
Main celebrant: Bishop Nathan Ahimbisibwe- Bishop south Ankole Diocese
Church: St Mathew Cathedral Kyamate
Venue: Home to Home tourist hotel
Catering:Sweet mart Hotel- Ntungamo
Cake: Ms Tom's Conner Bakery café- Ntungamo
Music: Family sounds-Ntungamo
Video and photography: JS studios Ntungamo
Decor:  Home to Home tourist Hotel