Love story: Mark Ernest Gulume met Daniella Agadi six years ago at university. What started as a good friendship blossomed into love and marriage, writes Esther Tusiime Byoona.
Mark Ernest Gulume met Daniella Agadi in 2016 in their first year at Uganda Christian University, Mukono. The two were pursuing different courses but they shared some course units. In their first year, second semester they got close.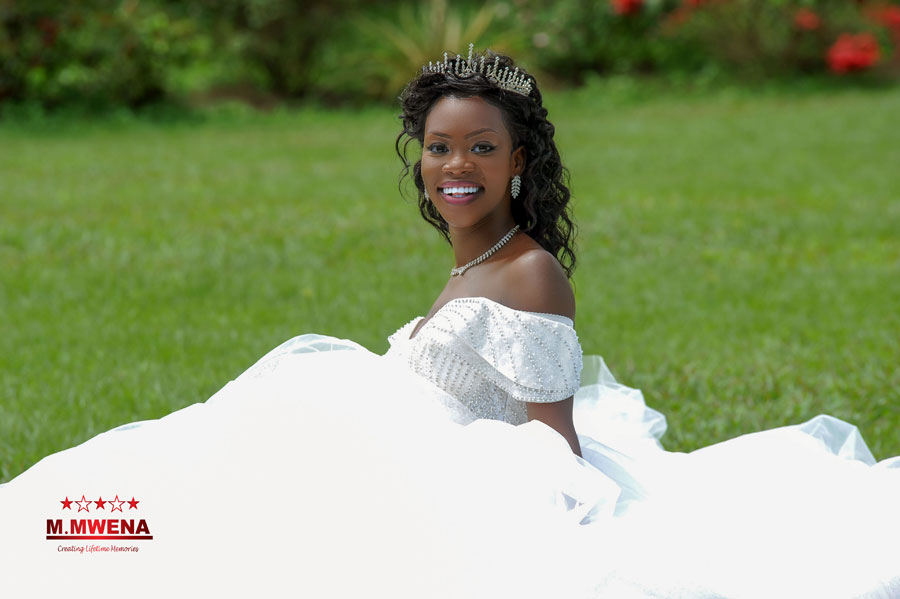 "We used to have late night discussions in the dining hall and Daniella particularly wanted to pass certain course units badly that semester. Indeed she achieved her goal," Ernest says.
Daniella says, when they met it was hatred at first sight for her. She did not like him at all and did not like his hair.
"I did not like that he was a mutual friend to one of my friends. Whenever Ernest greeted us, my friends replied but, I ignored him by pretending to stay on my phone. I did not want anything to do with him. I found him nagging," Daniella recalls.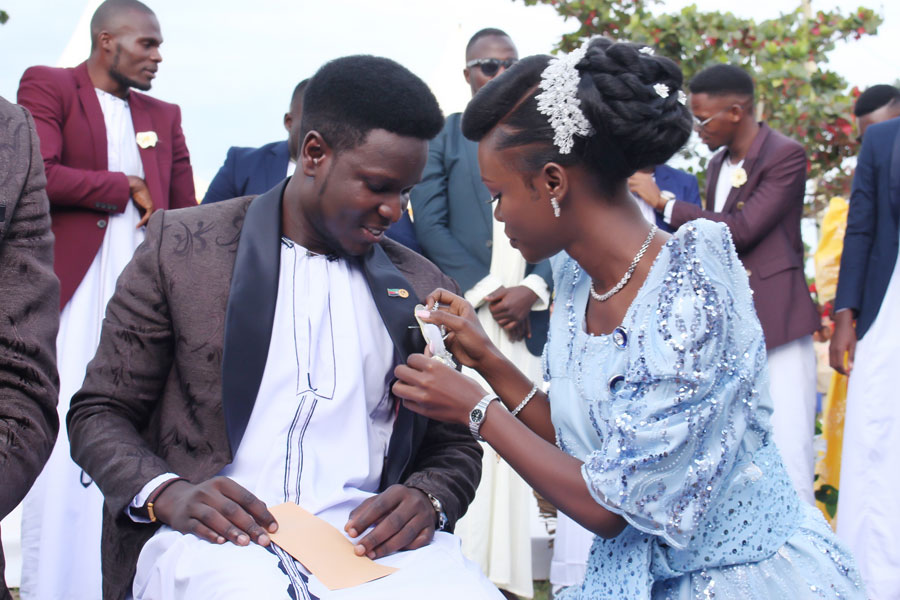 With time, Daniella started by liking his hair, realised that she did not want to spend a day without talking to Ernest.
"I felt like something was missing if I did not talk to him; that was even before we started dating,"she explains.
They started dating on February 14, 2017. Ernest says Daniella is intelligent, progressive and motivating.
"Whenever we were in the dining hall, discussing she would give me invaluable advice," he recalls, adding that Daniella was not materialistic and appreciated the little they shared.
"She realised I liked cake and bought me a lot of cake," he says.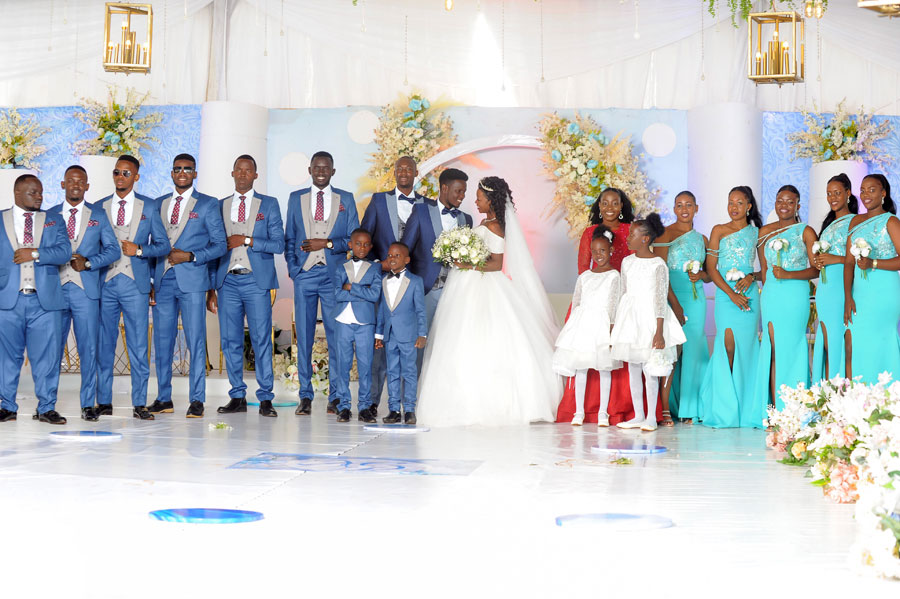 Functions
They did not have a formal proposal but Ernest proposed at the introduction ceremony on August 27. He says Daniella did not know what to say at the proposal but was told what to say.
He remarks that Daniella had met most of his family members, but he had not met her family members so on December 27, 2020, he paid a visit to her aunt's home and the kukyala took place on January 9.
The couple chose to have the introduction and wedding ceremonies with one week in between. Then, the wedding was on September 3.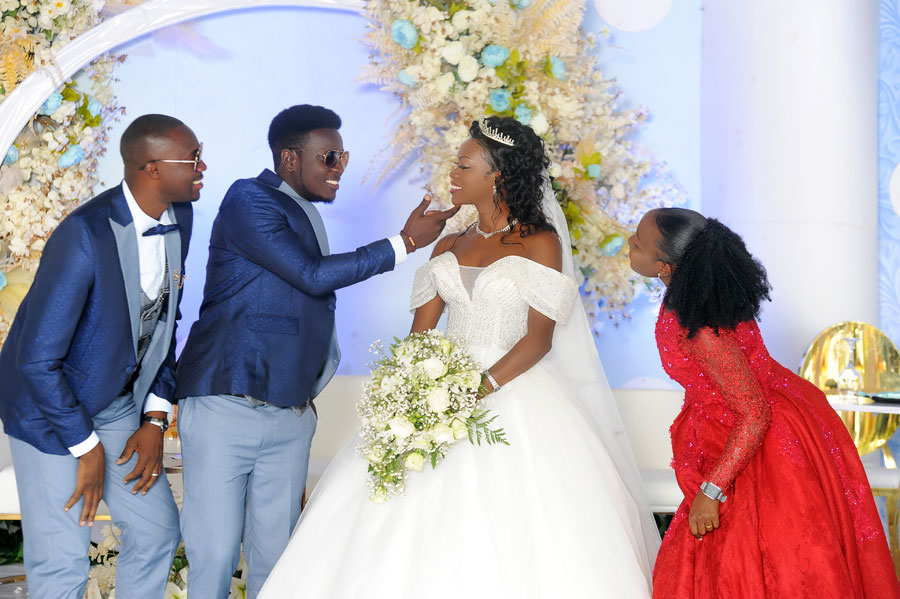 Services
Asked how they looked for service providers, Daniella says they settled for the reliable ones. For her wedding gown and changing dress, she went to her friend's bridal shop because they were flexible. Meanwhile for her make-up, her first choice was disappointed and she got a more reliable one.
Ernest says his friend tailored the suits for the entourage and did a good job.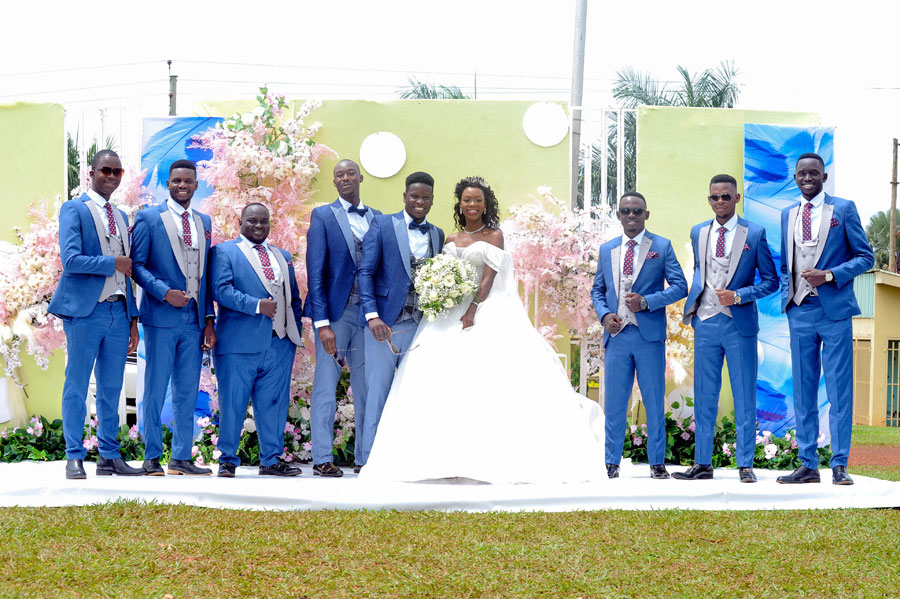 "I came up with the design, bought the material and I paid for labour," he recounts.
He says their wedding committee was organised and did an amazing job. Ernest explains that he was not in the country most of the time but the wedding committee did most of the things and he followed up online.
He returned to the country two weeks to the introduction and he found much of what was needed already sorted out.
"The organising committee did their best, and our parents helped us a lot," he recalls.
Despite the support, the preparations were intensive.
"Remember, there is a picture of what you want versus what people are organising. You ought to crosscheck to match your needs," Ernest notes.
Honeymoon
After the wedding, the Gulumes rested at a hotel in Jinja where a family member had booked them. Asked why they postponed their honeymoon, Ernest says they could not afford their dream honeymoon, but they are planning it for later.
And from the whole preparations to the function, Ernest says they learnt to do life together as a married couple and marriage is beyond finger rings and respect for one other is paramount.
Advice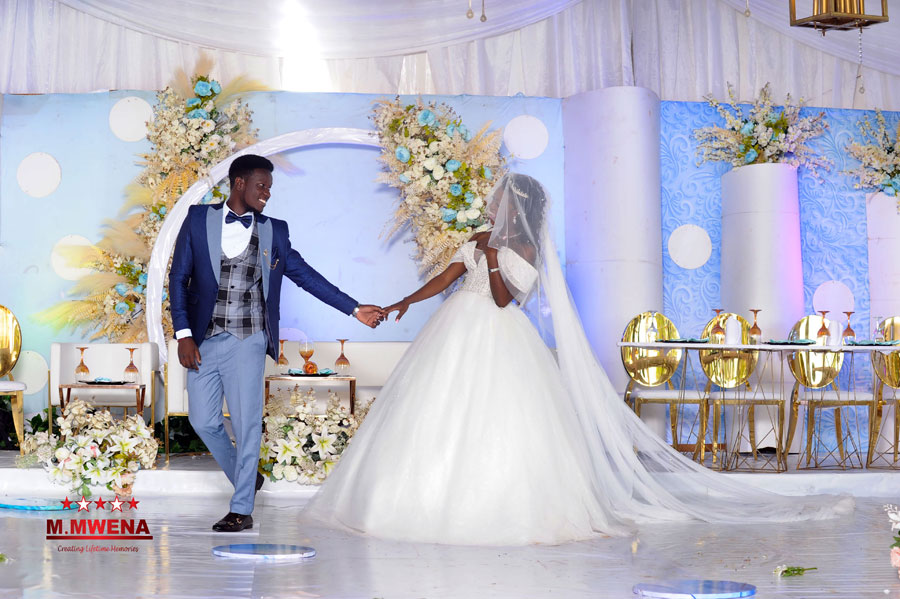 Daniella advises those intending to wed to put God first while Ernest says one should work within their means.
"Lower your expectations, especially while preparing for your wedding, even friends will disappoint you," he says adding that a couple should know that there is life after the wedding.
"Work with all the money you have at hand and, if someone pledges Shs1m, do not count on it, act like it is not there until you get it," Daniella adds.
Tidbits
Date: September 3, 2022
Groom: Mark Ernest Gulume
Bride: Daniella Agadi
Church: Christ Cathedral Bugembe, Jinja
Officiant: Rt Reverend Paul Samson Naimanhe
Reception: Civil Service College
Cake: God's Will Bakery
Nails: Posh Nails Salon