By Noelyn Nassuna
Caroline Pendo and Tonny Ssekyanzi said 'I do' on April 9, 2022 at Watoto Church Ntinda, the same place they had met in 2019.
"We met in Church where we were both praying.  He approached me after service, dropped me home and then we became friends."
Caroline reveals that during their friendship, she didn't know that Tonny was already falling for her until he opened up to her and expressed his feelings, "He told me that I was going to be his wife and he was not going to let me go."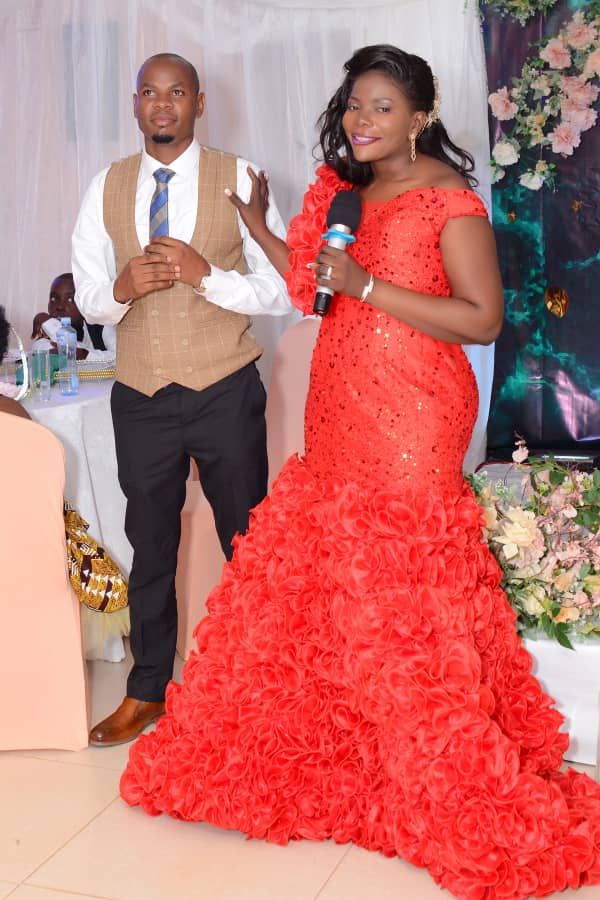 Unfortunately, Tonny traveled to Tanzania for six months for a work-related training but they kept in touch.  When he returned, he took her out on a date at Cinemax, Acacia Mall. "We watched a scary movie and every time a scary part could come on, I would hold him tightly. I realized I had developed feelings for him. We started dating officially after the movie."
"She held my hand so tight that up to now, she is still holding," Tonny joked during his wedding speech. The man joking was also a gentleman whose wife attests to his good-natured ways.  "He treats me like a queen. He is also a God-fearing man, one of the qualities I was looking for. He is truthful, full of love, and caring."
Journey to marriage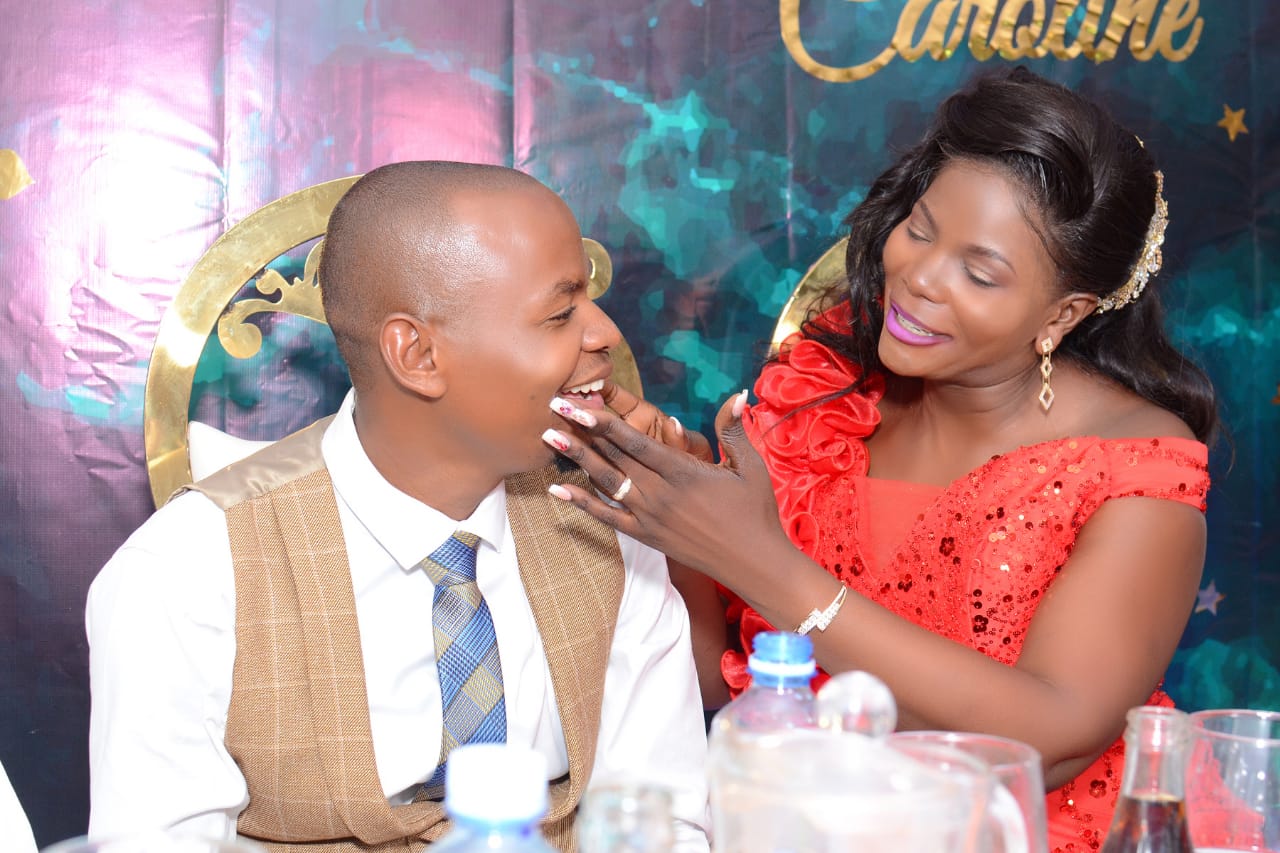 Unlike the current trends, Tonny didn't propose to Caroline but gave her a date for visiting her parents. The date was December 2019, the same year they met.  "At first, I thought he was joking but reality slapped me when he asked me things my parents like. I knew then that he was very serious. This was a blessing. I thanked God for the miracle."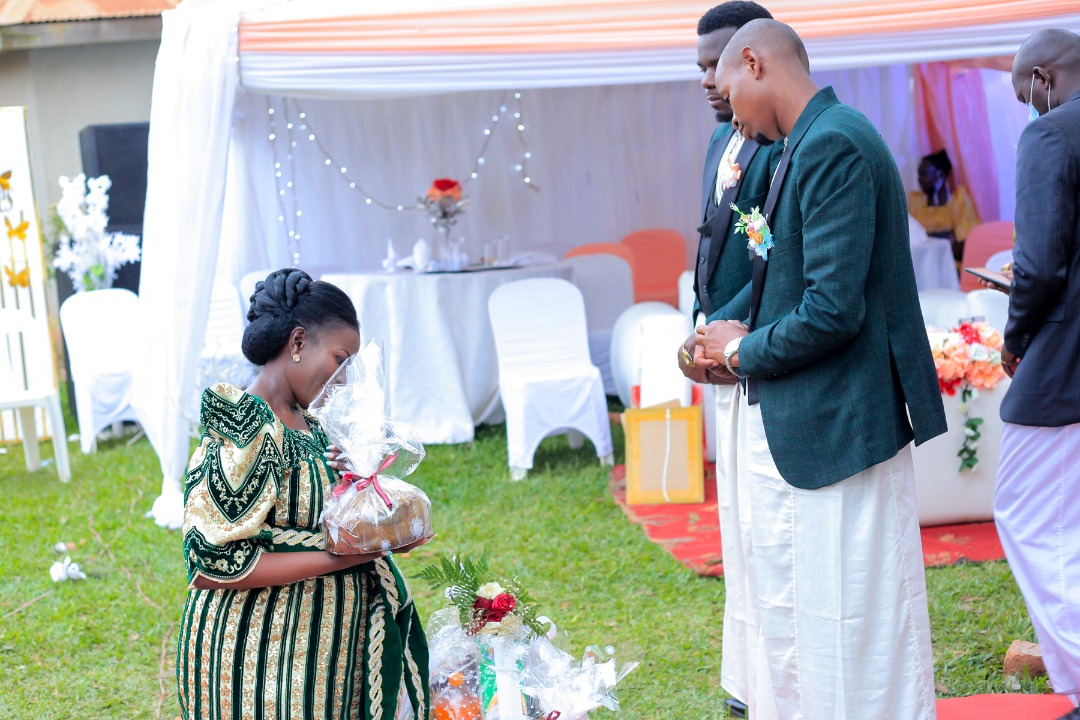 In 2020, the couple had their Kwanjula and chose 2021 for the wedding.
Due to the pandemic, they pushed the wedding to 2022.
Wedding preparations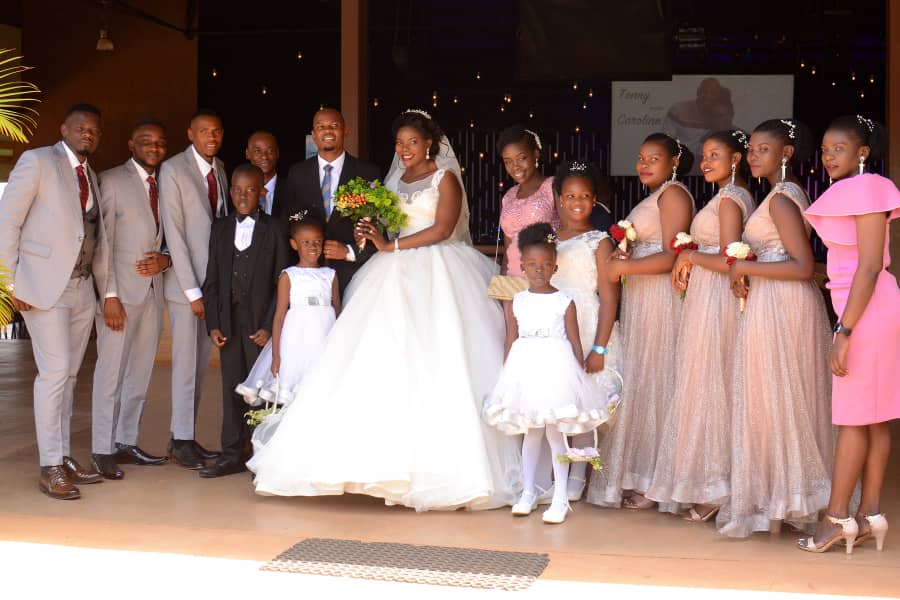 Caroline says preparing their wedding was interesting and challenging at the same time.
"At first, we had planned for 70 guests, but we later increased to 100 guests.
We learnt some lessons during our wedding planning, for example, taking in mind covid restrictions on numbers, our budget was Shs10m and we already had Shs5m in cash. However, we soon realised we had under-budgeted. We ended up spending Shs25m on the wedding with the biggest portion Shs10.5m going on food.  Eureka Place Hotel, Ntinda gave us an offer where a plate of food was Shs105000. This came with other services including the venue, two Mercedes Benz cars for our entourage, tables, chairs, two ushers, a DJ, a place to hold at least three wedding planning meetings with water for all in attendance provided at no extra cost and an offer to spend two nights spent at the Hotel for honeymoon with all meals provided. With those additional services, it was worth it for us to buy a plate at Shs105000. Getting many services from one place reduced our wedding preparation stress and everything turned out splendid."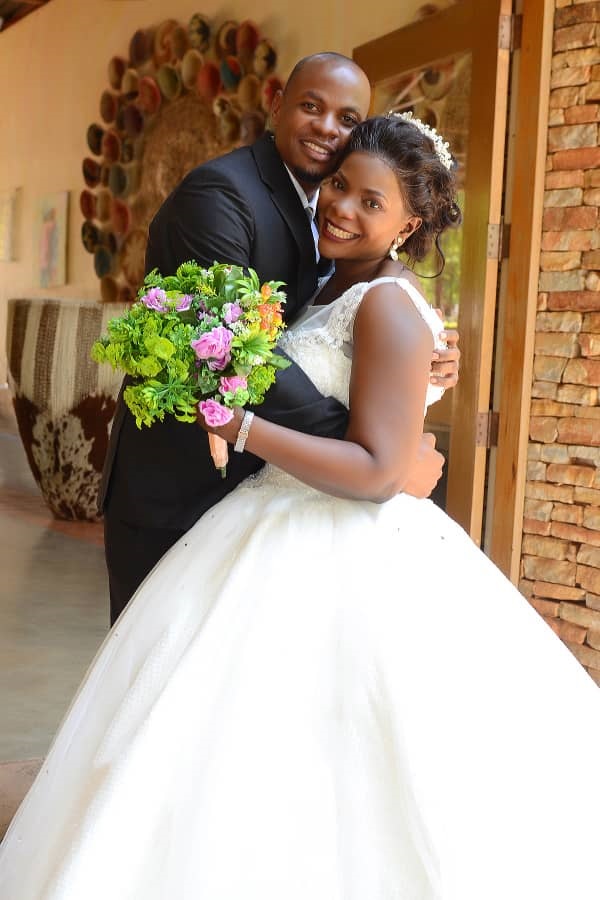 Still, Caroline says budget issues were are the trickiest part about  planning for their wedding, "The hardest part was fitting well in my budget but I learned that couples need to give themselves time, stay calm, and communicate with each other to keep sane throughout the process. I also advise that people should create enough time for preparation to pick the right service providers. I picked the service providers from my organising committee."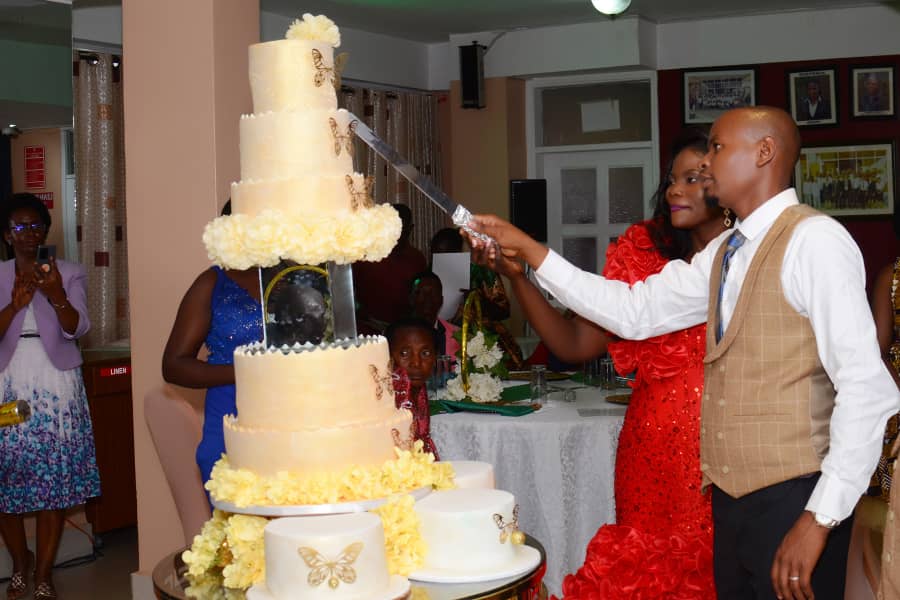 Among the services providers were photography and videography at Shs2m, bride's gown and changing dress at Shs3m, groom's attires at Shs2m, decor at Shs2m, cake at Shs2m,  Shs1m on hair and makeup which was done by a friend.
The bridal entourage spent approximately Shs2m on their attires.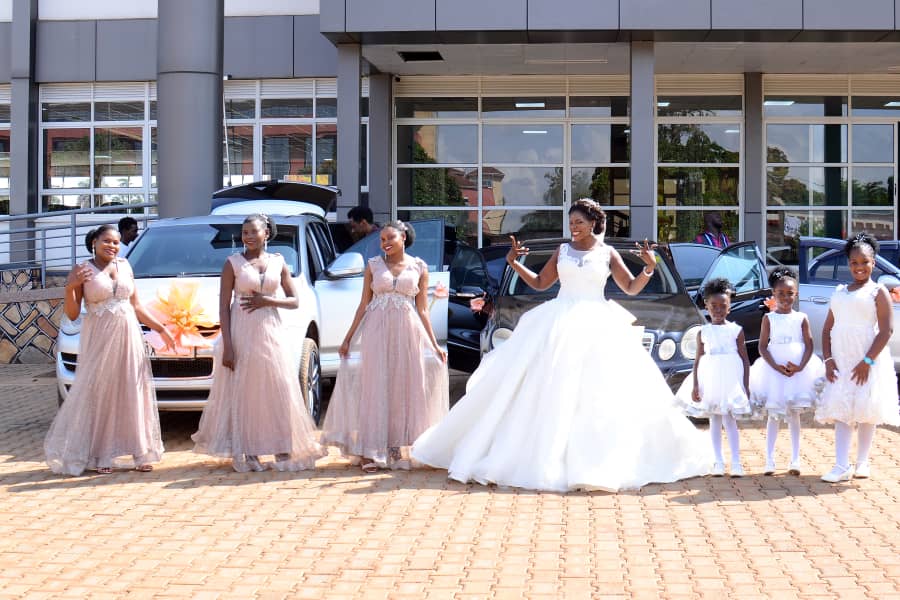 In all, Caroline is grateful for the people who contributed generously to the success of their wedding. "Everything was covered and we only added a little money by ourselves".
Theme colours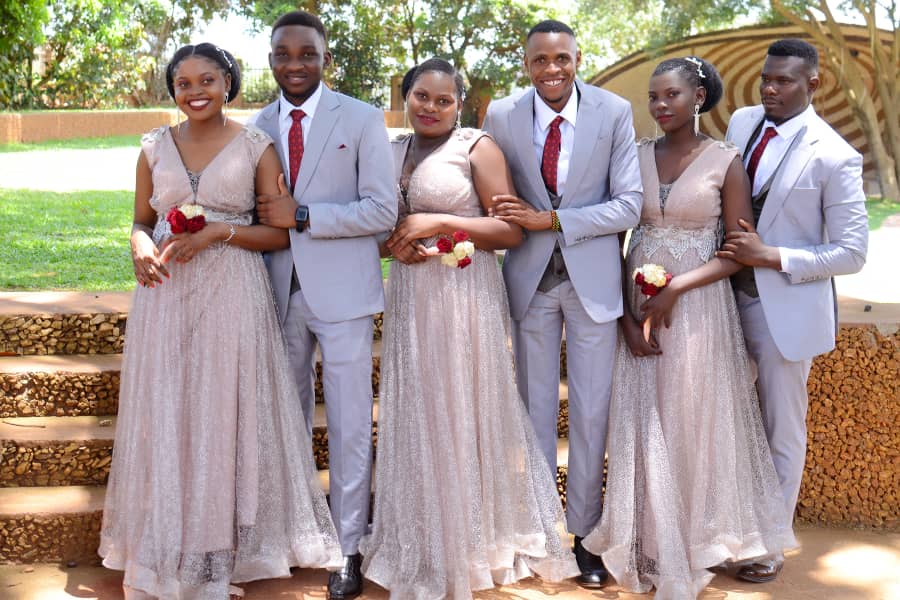 Unlike the norm where a bride knows the groom's chosen suit colours so that she can match with him in some way, Tonny wanted to surprise his bride and refused to disclose what colours he was putting on for the wedding. She also decided not to disclose hers. It was therefore a beautiful and exciting moment when the couple turned up for the wedding, only for the bride's entourage to blend in with the groom's.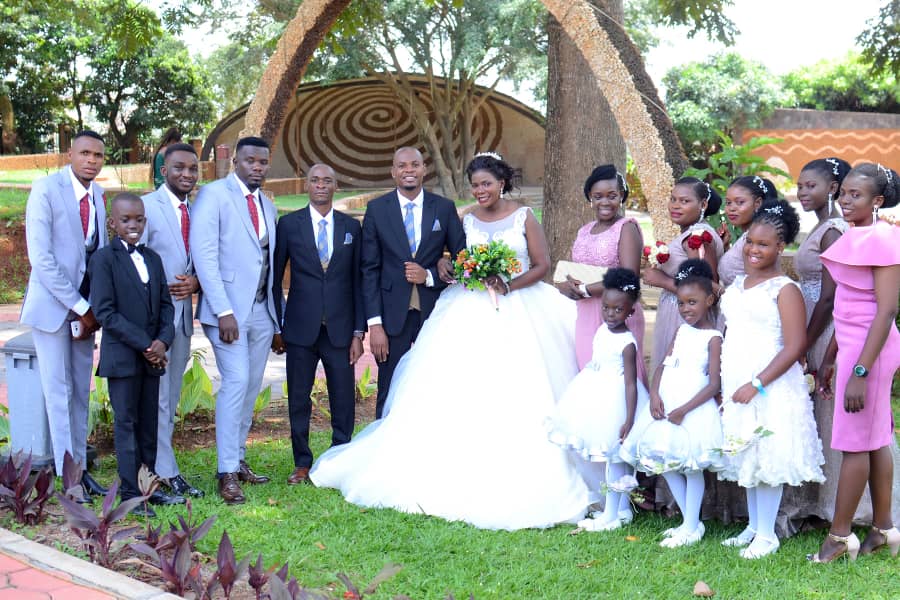 His buscoat also matched well with her bridesmaids' changing dresses.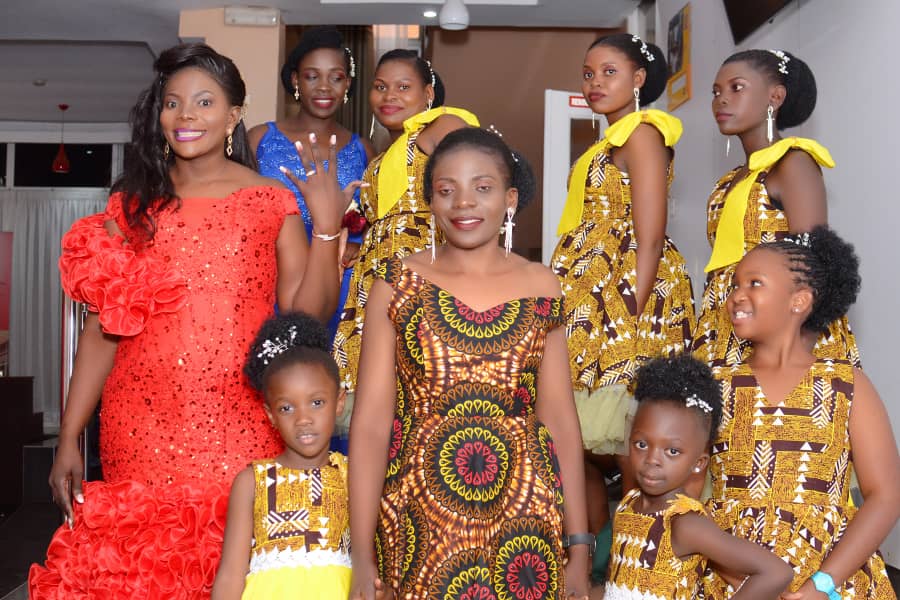 '"My wedding theme colours were gold, green and peach because they are my favorite colors."
When considering her bridesmaids, Caroline looked out for friends who were of the same size and would blend in with each other easily. She choose three of them since she didn't want a big entourage.
The couple later went to Victoria Forest Resort on Kalangala Island for their honeymoon to celebrate the milestone, but also their new beginning.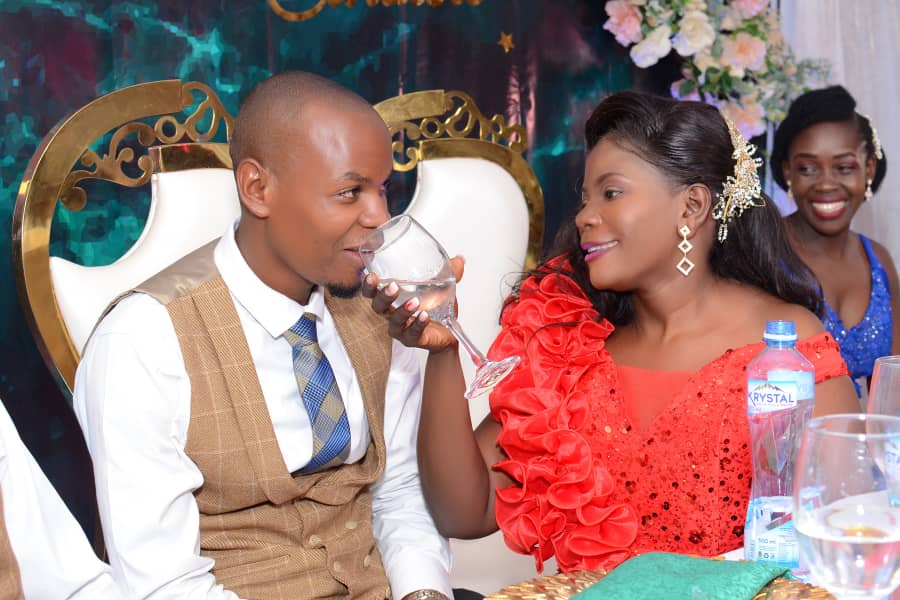 Caroline says a lot has changed since she got married, " The love has increased and we are more open with each other. We plan together and communicate a lot more than we did when we were dating."
To her husband, she says, "I really love you so much. You are the only person I chose for me till death do us part."