Mariam and Stephen have been childhood sweethearts who grew up in the same neighborhood in Kazo. They spoke to Beatrice Nakibuuka about their love story.
While Stephen was in Senior One, and Mariam in Primary Five, the two were in a relationship. A year later though, Mariam's parents shifted, literally ending their relationship.
Mariam's mother knew about Stephen but only as a friend to the daughter and some day she asked if the mother had a contact with his family.
Life went on normally for the two until eight years later when Marian asked a friend if she had his contact.
"I had a dream about him. So I looked out for him. Not for us to have a relationship because I had just ended the one was in but to check on him. When I called his number, there was no answer. I called the second time but there was no response so I gave up," she recalls.
Stephen remarks that by the time she called, he was working and his phone was not with him but later when he found missed calls, he returned the call from a number he did not know.
"She introduced herself as Mariam but I had several friends with that name so I did not recognize her immediately but when she explained herself, I got to know her. I was very excited. I wanted to meet her immediately but she had travelled upcountry with her friends and they were going to spend some days there."
When she returned, they met. Since they both did not have anyone in their lives, they chose to date again. He would pick her from the workplace and since they used the same route going home, their dates became even more frequent, in 2021, they started staying together.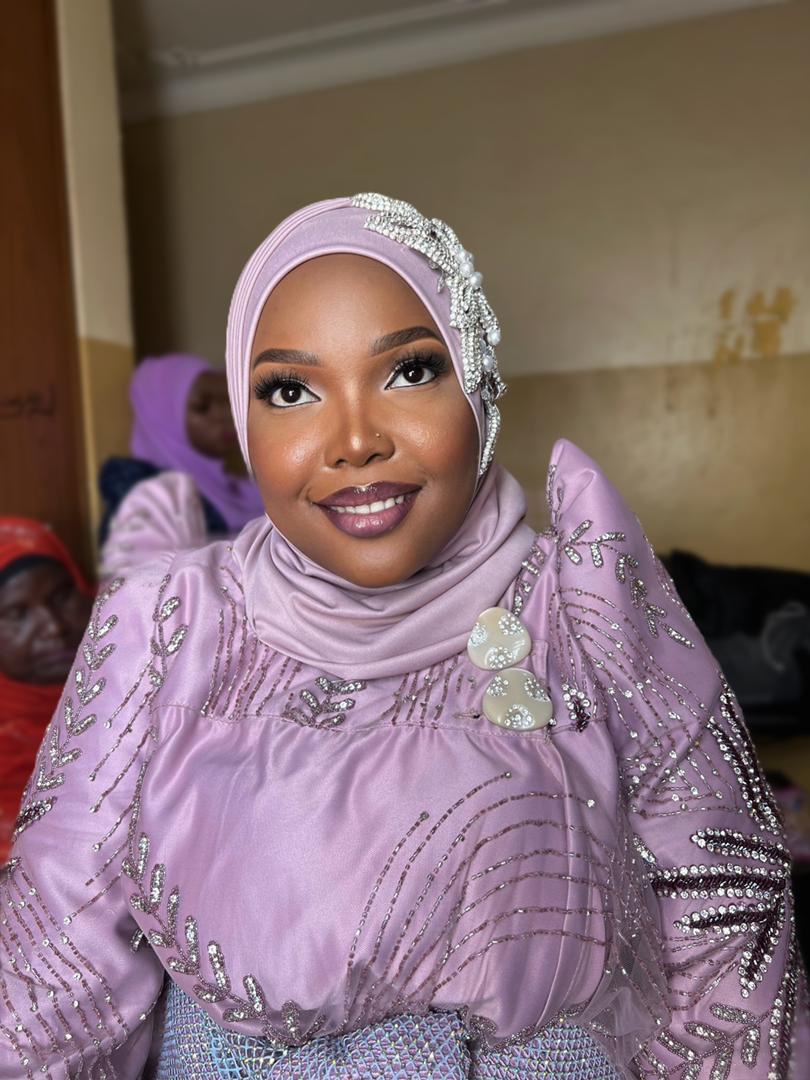 "I had lost the hope of getting her. I did not know where they had shifted to and I kept thinking that she moved on with her life. When I met her again, I could not afford to lose her again so I asked her to rekindle our relationship and I am glad she did not hesitate," Stephen recalls.
It was not hard for Mariam to trust him again because according to her, not a single thing had changed about him except for being mature. However, when her mother found out that she was cohabiting with a non-Muslim, she was not happy.
"I always felt comfortable being with him even when my mother was not happy about our relationship. I told him about my mother's anguish but he told me to relax. I was neither willing to change nor end our relationship."
 While they stayed together, Stephen thought that Mariam would get over her family pressure and get converted to Christianity but instead the pressure even grew stronger. She always feared disappointing her family and her mother kept reminding her that she needed a Muslim husband.
It took Stephen a period of one year and a half to make the decision. He always thought she was going to adopt his culture and also had the fear that his children were going to have a religion different from that of his family members.
 "I did not want to lose her because of religion. It is the hardest decision I have ever made in my life. My family is a Christian but a flexible one. I know that not all of them were in agreement with my decision but when I weighed the stigma and isolation she would face in her family because I was not a Muslim, I converted for her."
On April 18, 2022, Stephen took chances to explore Islam and became Tarik. Now, he has familiarized himself with the religion and is happy to have made the decision for his beautiful wife.
Also, as a responsible man, Tarik says, "It was risky for me to be staying with her when her family does not know me so I thought I would pay her aunt a visit. This excited my wife and when she told her family, they suggested that we also have the Nikkah at once and it was a good idea for me."
The couple had a simple kukyaala at her Aunt's home and two weeks after, an introduction at her parent's home in Nalukolongo.
When Mariam told him the things she wanted on her special day, Tarik realized he would afford them because he had savings which he used for the function. He involved a few friends and relatives and chose the festive season when he would not be at work for their function
The moments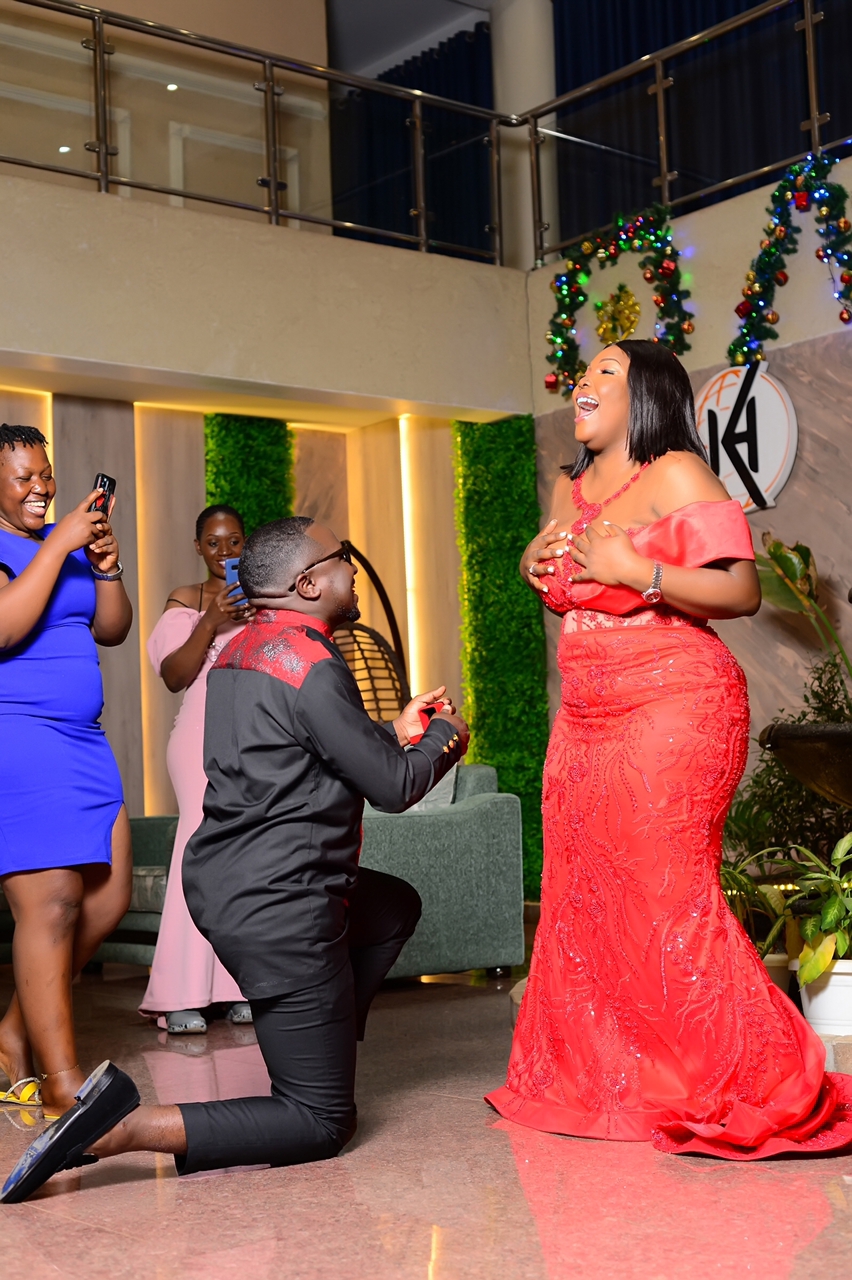 On December 26, they had a pre-wedding photo shoot and during the session, while Mariam was taking photos, Tarik came with his friends and he proposed to her. Their Nikka happened on December 28, 2022
During the Nikkah, Tarik and Mariam's father made an agreement which binds Mariam and Tarik in marriage. "This was the best moment for me. I was accepted to marry their daughter. Also, the friends and relatives who came with me were very happy and jolly," he recalls.
For Mariam, seeing her husband living up to the promise he had made to her was the best moment at her Nikkah. "I was very happy that he came. I was happier that many people had come to be witnesses. All my family and friends were so happy for me."
She was however disappointed in their failure to keep time yet the groom's side made it to the venue on time.
Mariam went on to negotiate for every service she needed by herself. She did not delegate anyone because she knew how much she was willing to pay for the different services. Her dress was tailor made by Bailey Designs at shs 800,000, her makeup was by Shaimah Dash Faces at shs 800,000, Décor at shs 2m.
 Also, since Mariam's family owns Emirates restaurant, the couple cut costs by not hiring extra service providers for catering. The couple did not feel the pinch of the expensive food despite the season.
Groom: Tarik (Stephen) Mugerwa
Officiator: Sheikh Ibrahim Ssebunnya