By Bash Fahad Mutumba
As a teenage girl, Divine Akimana always imagined herself with a doctor husband. However, she fell in love at first sight with an artist workmate of hers. She shared her story with us.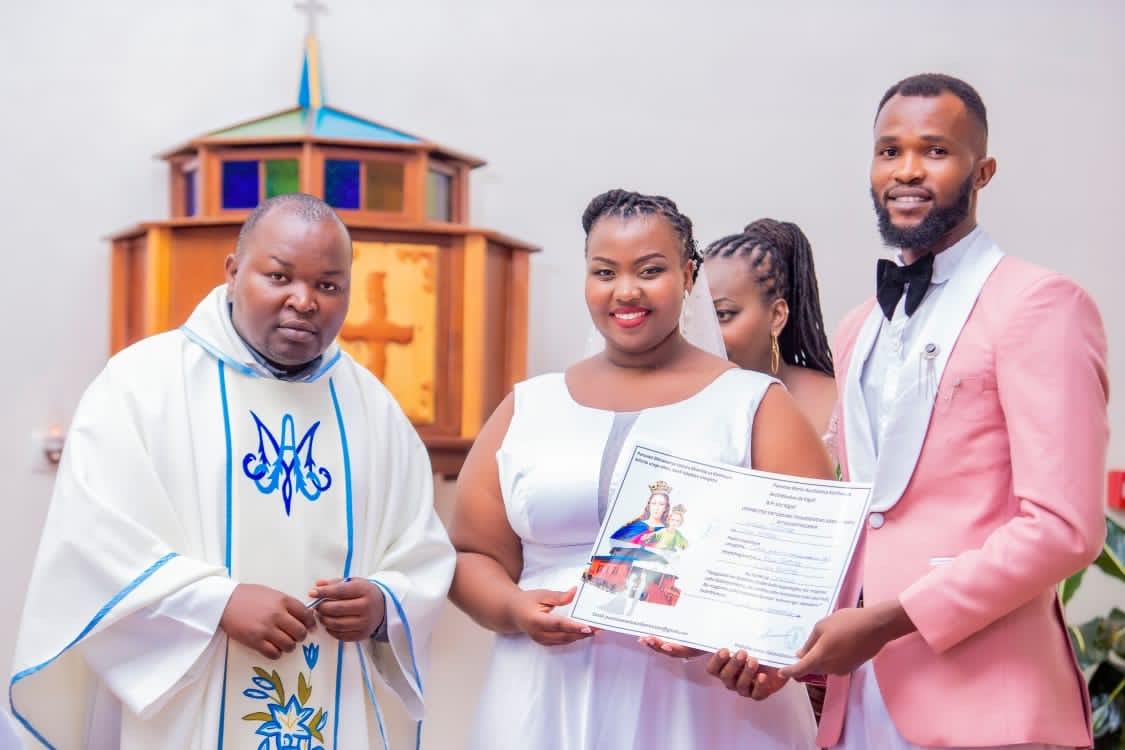 "I am a poet and author of three books, "Scars that shape us", " My vows to love", and "A broken heals"; which are all available on Amazon. I am mother to one boy, Mugerwa Nshuti Jaiden and wife to a wonderful man and artist Christophe Turikumwe." Divine says. 
"I always imagined myself with a doctor husband because they seemed serious/responsible about their life and kind; since they save lives. I wanted those things in my life, especially since they were the things I did not see in my father. I also loved artists since they seemed cool, but I saw them as players so I was scared of being hurt by one." She adds. 
The lovebirds were both 29 when they first met,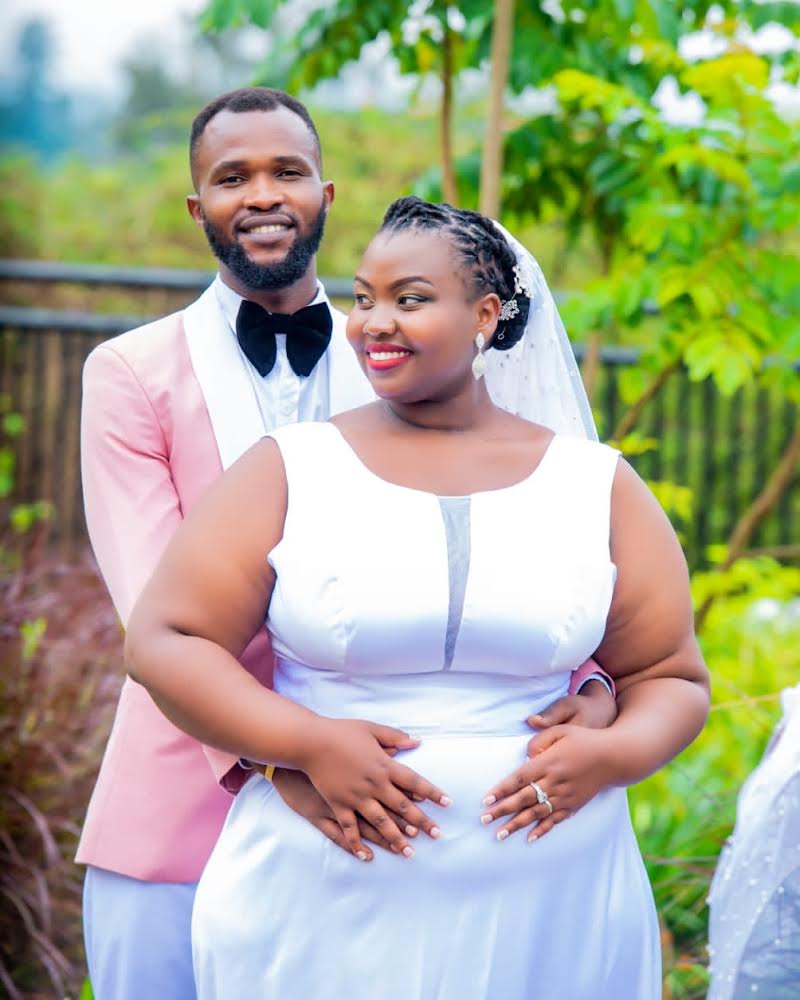 "I met my husband at work, he was one of the artists at my workplace. I found his calmness attractive. I love his ability to understand when I tell him my feelings. He is apologetic and kind. He also forgives. I honestly knew I wanted to spend the rest of my life with him the moment I saw him for the first time. I was only scared of being hurt."
Divine said yes to Christophe's marriage proposal in October 2022,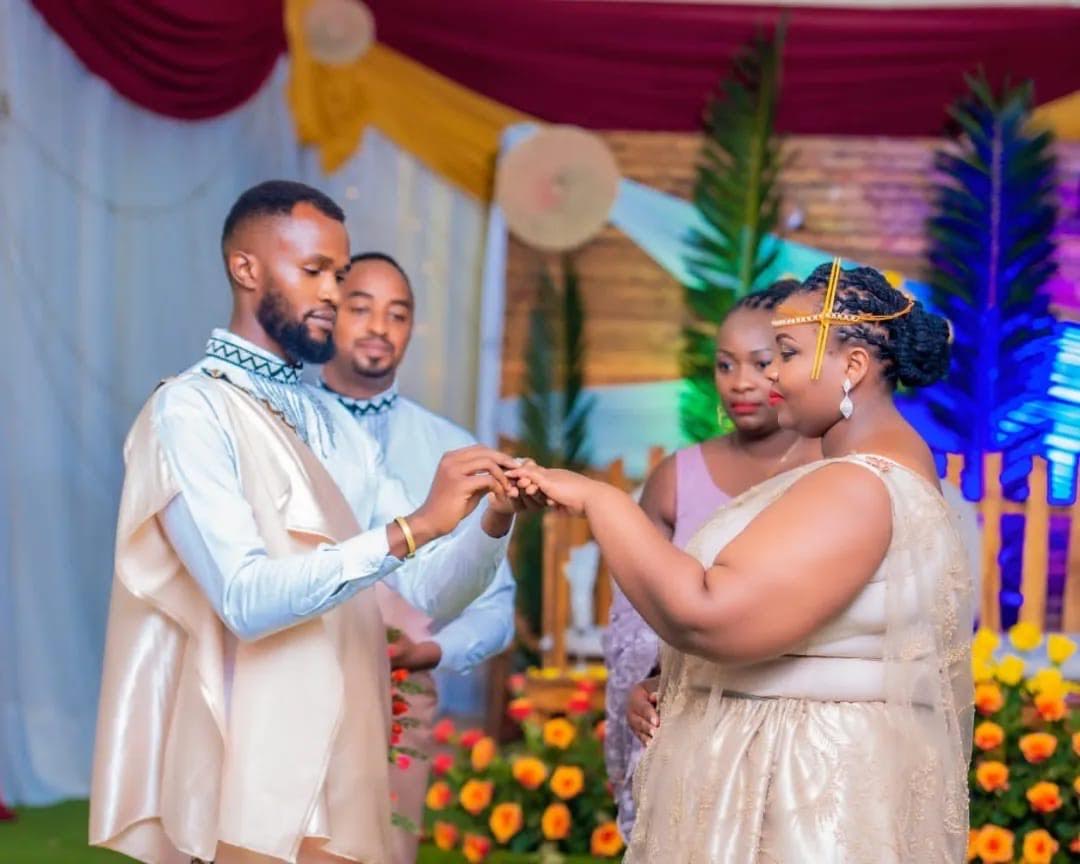 "He proposed in his living room. He did the decorations himself and my brother helped him a little. It was perfect even though we had no good camera to take pictures of it." She says. 
Their wedding happened on December 23rd 2022 in Kimihururu-Kigali, and as they say, "it is a day Divine will never forget."
"I remember waking up scared of the stress I might go through with the service providers, but I was more excited that the day was here already. I had food poisoning the day before the wedding so I could not eat or drink anything without throwing up."
Typical of a poet, Divine explains her experience with deep imagery,
"You would think that depression would take a walk away from you on your wedding day, but no, he was there. Anxiety was also torturing me, but I have lived with them for so long that I know how to just keep them in my head and smile. I did not want anything to ruin my wedding day; especially knowing how excited my mother was about it."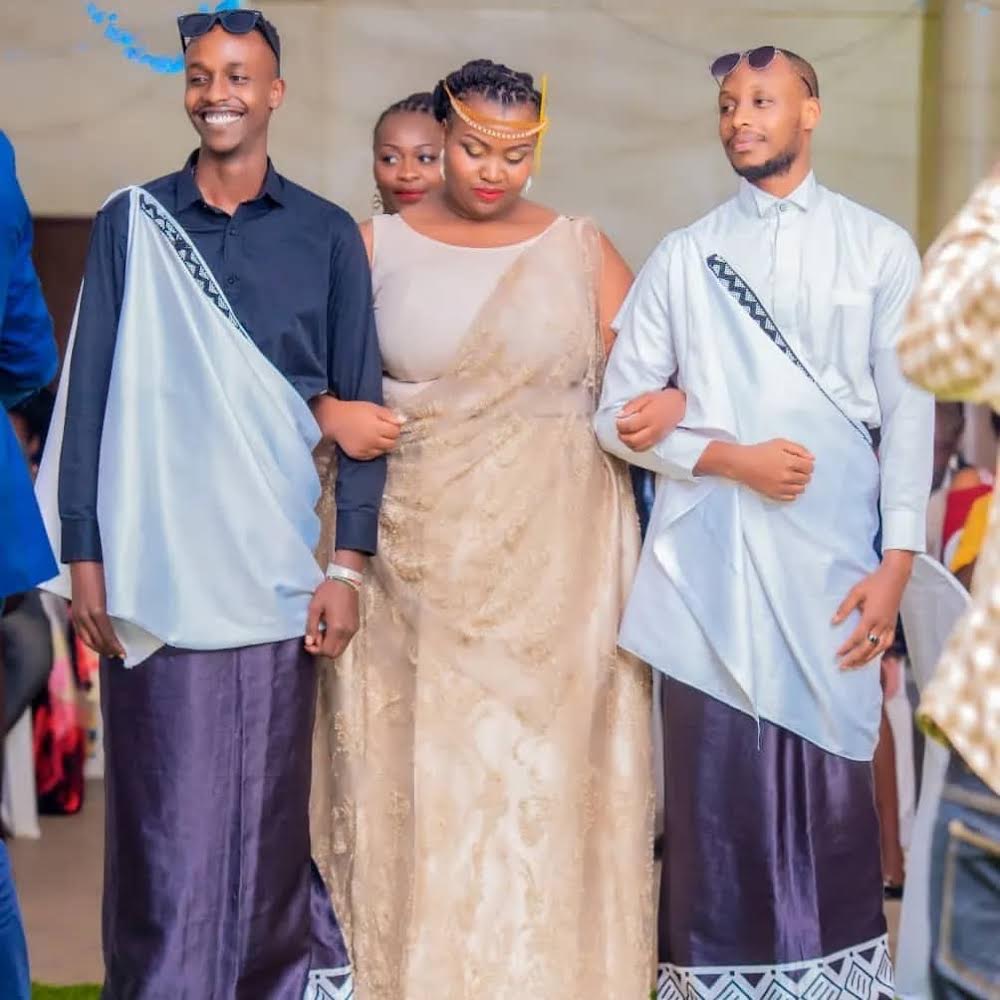 About their wedding aesthetics, she reveals,
"We did not pick any themes. We are both artists and anything we could choose would not fit with our parents' ideas, so we let them choose everything. The church session was simple and quick; just about 45 minutes. The reception was simple but fantastic; dim orange and white were the colors of decorations and people in service. Friends and family were present. We danced, had food and drinks, and got many wonderful gifts. My grandmother made me cry. Our hearts rejoiced seeing our people happy with us."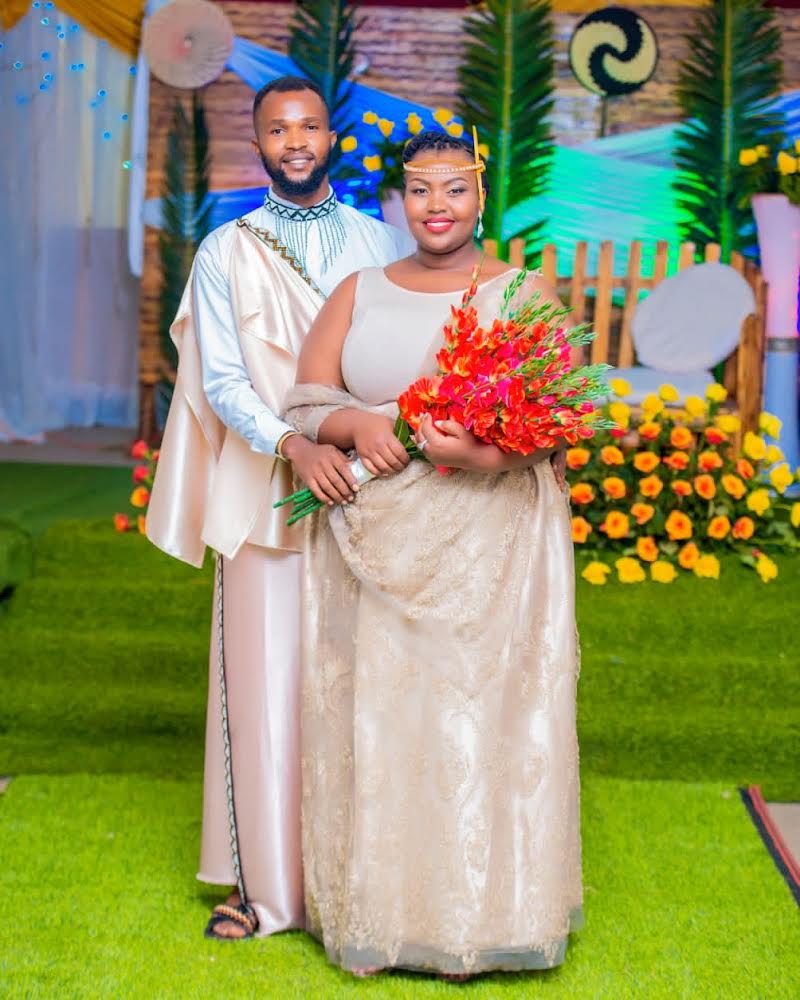 "We did not do things the normal way. We planned a wedding in two and a half months, so we had to be fast. I had to join the Catholic Church because I wanted to join my husband's church and with their beliefs and rules, I almost gave up. However, I held on because I promised him and myself. We had to go through the planning and looking for service providers which was headache for a December wedding. Whew! But I keep saying God was in our love since the beginning. Compared to how I see other brides stress, ours was smooth."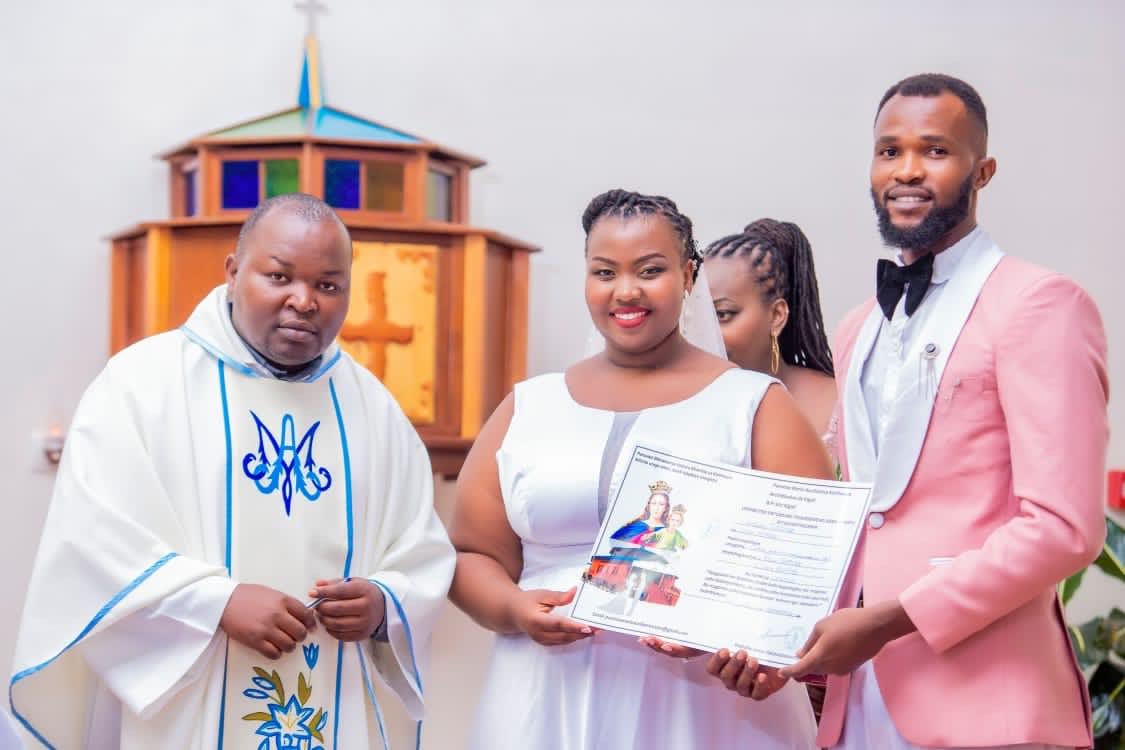 "Our wedding was so simple yet perfect. We had about 400 guests. I wanted an open venue for them, but the rainy season would not let me have it. The day before the wedding, I went to a saloon to repair and style my dreads and I went home to rest." She adds. 
For the outfits, she consulted a tried and true resource, 
"I got our outfit ideas from the internet. I did not want the heavy, stuffy, normal wedding dresses. The outfits were made by Uwase Alexia, who has been my tailor for the last three years. Three of my dresses, one suit, and a pair of African attire for my husband cost $550 (Shs2,000,000). It took two months to finish them."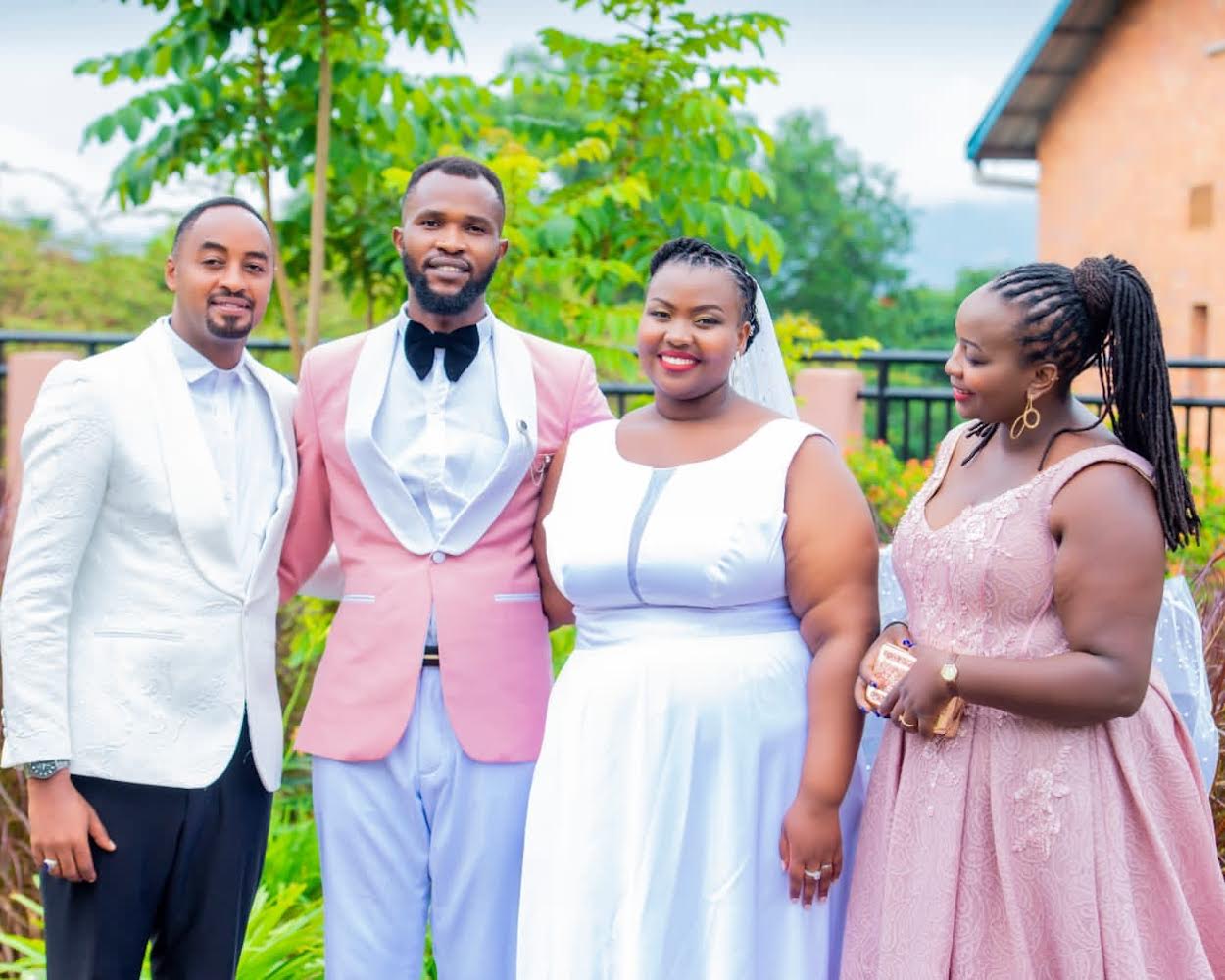 All that said, it was not all rosy for the couple,
"We had challenges left and right. The venue kept changing time on us, service providers like the photographer did not show on our civil wedding, and we had to find another one the night before the wedding. The decorator was late and disorganized; she brought unfit outfits for the groomsmen and bridemaids, and she forgot to bring flowers. Some bridesmaids also did not show up and I had to get others on the spot."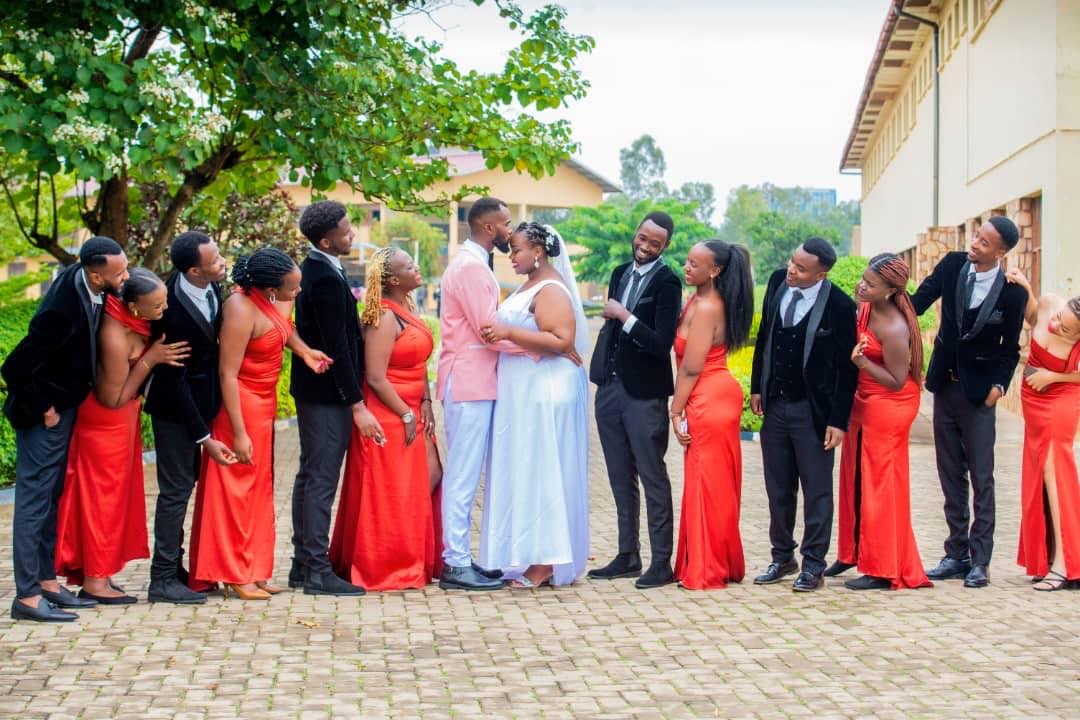 "Roughly, it cost about $8000 (Shs30,400,000) for the wedding to take place." Divine reveals 
Marriage life, however, has come with its own challenges for her. 
"I am a night movie watcher. I watch movies in bed, so getting used to sleeping at the same time as my husband is a challenge. Also, I was raised to be so independent. Getting used to asking permission and opinions, accepting that I am not alone in making decisions, as well as accepting help; is going to take patience on both ends."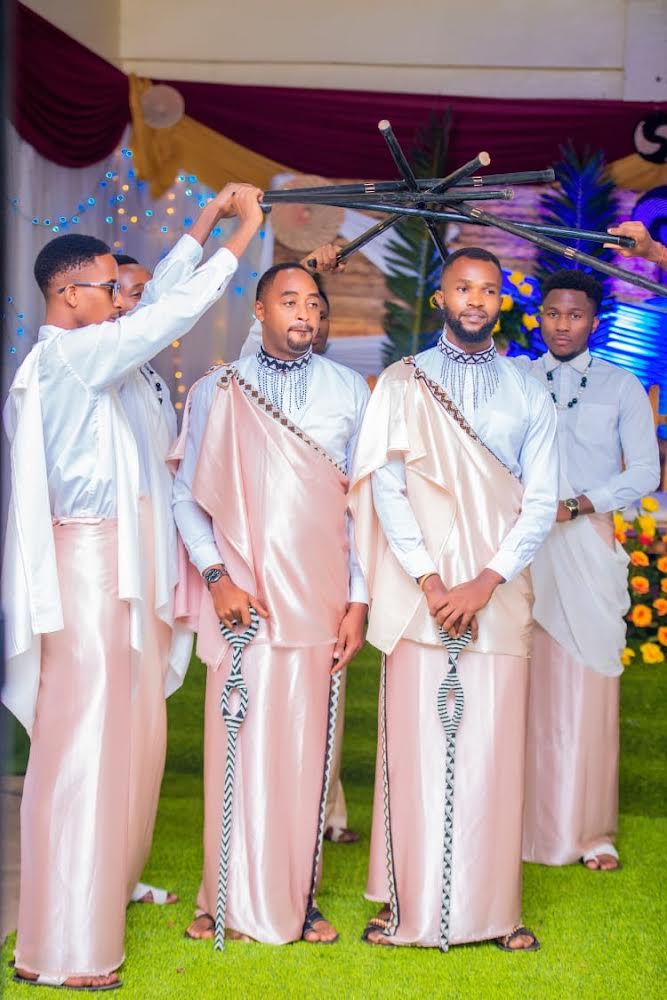 "I advise anyone who wants to have a wedding like ours not to think much into it. Talk to each other and whatever you both agree on is what you should do; do not listen to outsiders. Everyone else has an opinion but the wedding is for you and your partner. However much your people will contribute, you know what you want and how much you have so DO NOT fall into loans for a wedding. There is a whole marriage after that day and it is more important than the wedding day. Please yourself and your partner. That is all."