By Claire Balungi
Everybody needs someone by their side in "the struggle". Promises of love, cheer and celebration seem to have been a major agenda for members of the National Unity Platform (NUP) in 2022. We witnessed a handful of NUP officials vowing to love and cherish their beloved partners infront of family and friends. Here are the top NUP love and family celebrations of 2022;
Hon Francis Zaake and Bridget Nnamirembe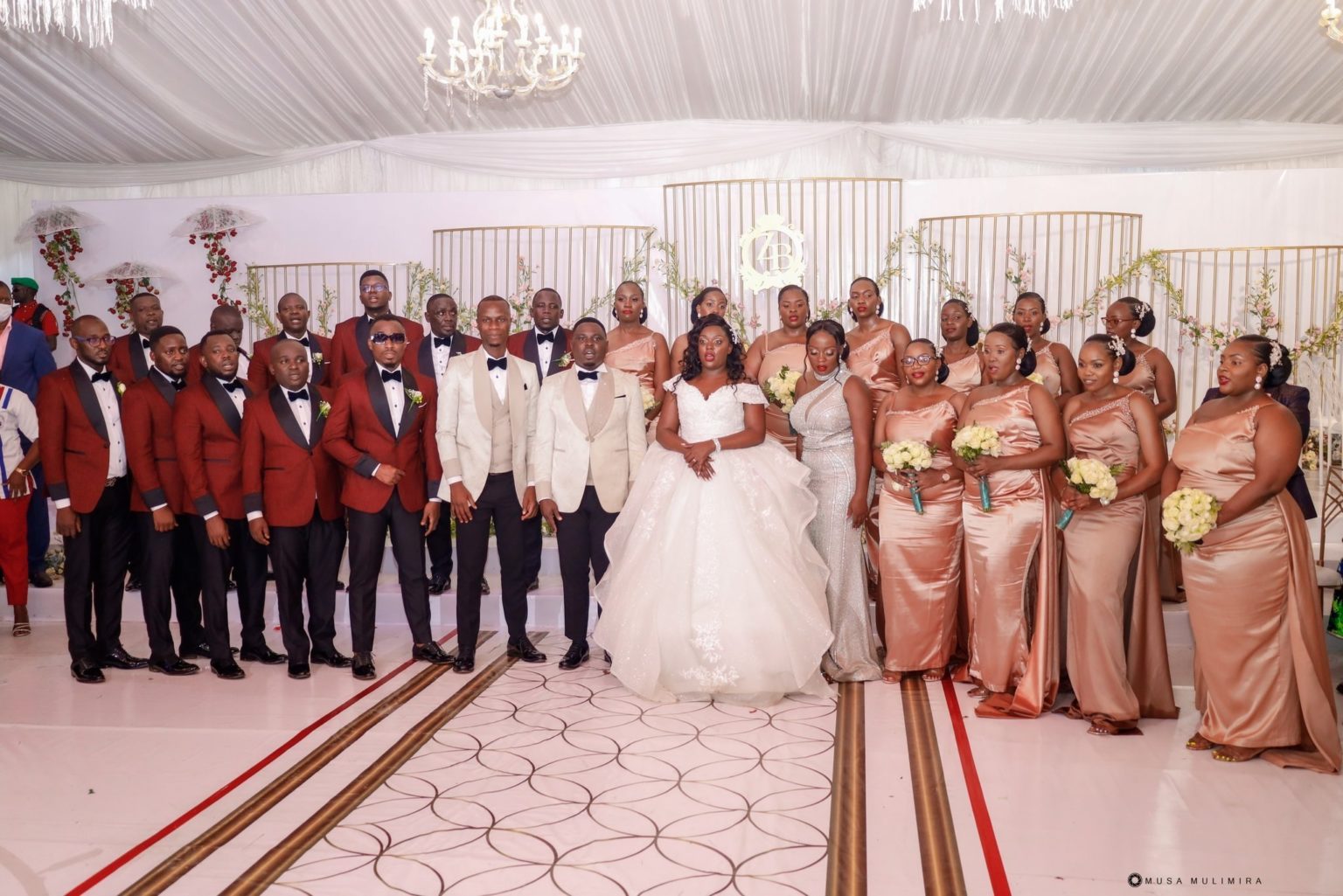 Mityana Municipality MP Francis Zaake, on Friday, September 8, vowed to forever with Bridget Nnamirembe in Mityana Cathedral Parish – Kiyinda.
Bridget had in preparation for their wedding to Zaake, converted to his religion to embrace the Sacrament of Penance. An elated Zaake tweeted saying: "Today morning, my wife got initiated into the Catholic faith after converting from her former religion. We also got the Sacrament of Penance which preceded Holy Matrimony."
Zaake, after church, let his political party, the National Unity Platform (NUP) shine through as he wore a custom-made changing attire with a red beret. Read more.
 Alex Waiswa Mufumbiro and Edith Katende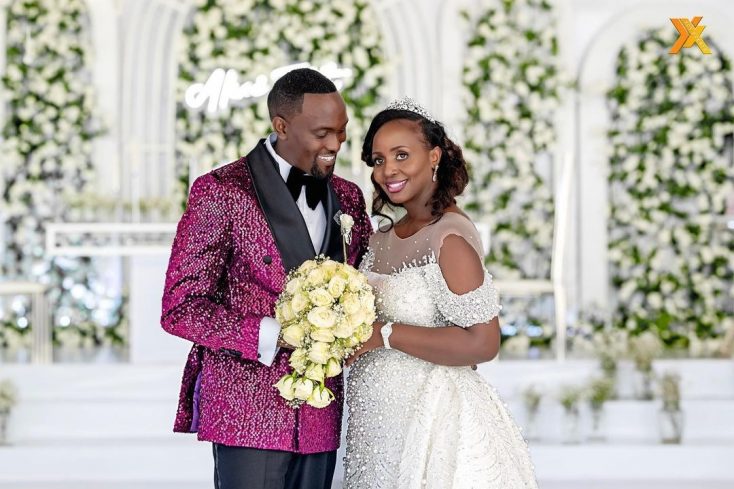 Vice Spokesperson of NUP, Alex Waiswa waited at the other end of the aisle of St Paul's Cathedral, Namirembe to receive his Edith and say, "I do"  on December 16, 2022. The couple later threw a plush reception at the scenic One Love Beach, Busalaba
Family, friends and political leaders from the Opposition wouldn't have missed it for the world. Famous figures who graced the couple's wedding included NUP President Robert Kyagulanyi alias Bobi Wine and wife, Barbie, Retired Col. Dr. Kizza Besigye, Lord Mayor Salongo Erias Lukwago, Hon. Medard Lubega Ssegona and NUP Secretary-General Lewis Lubongoya, Chairman Nyanzi et cetera.
3. Hon Derrick Nyeko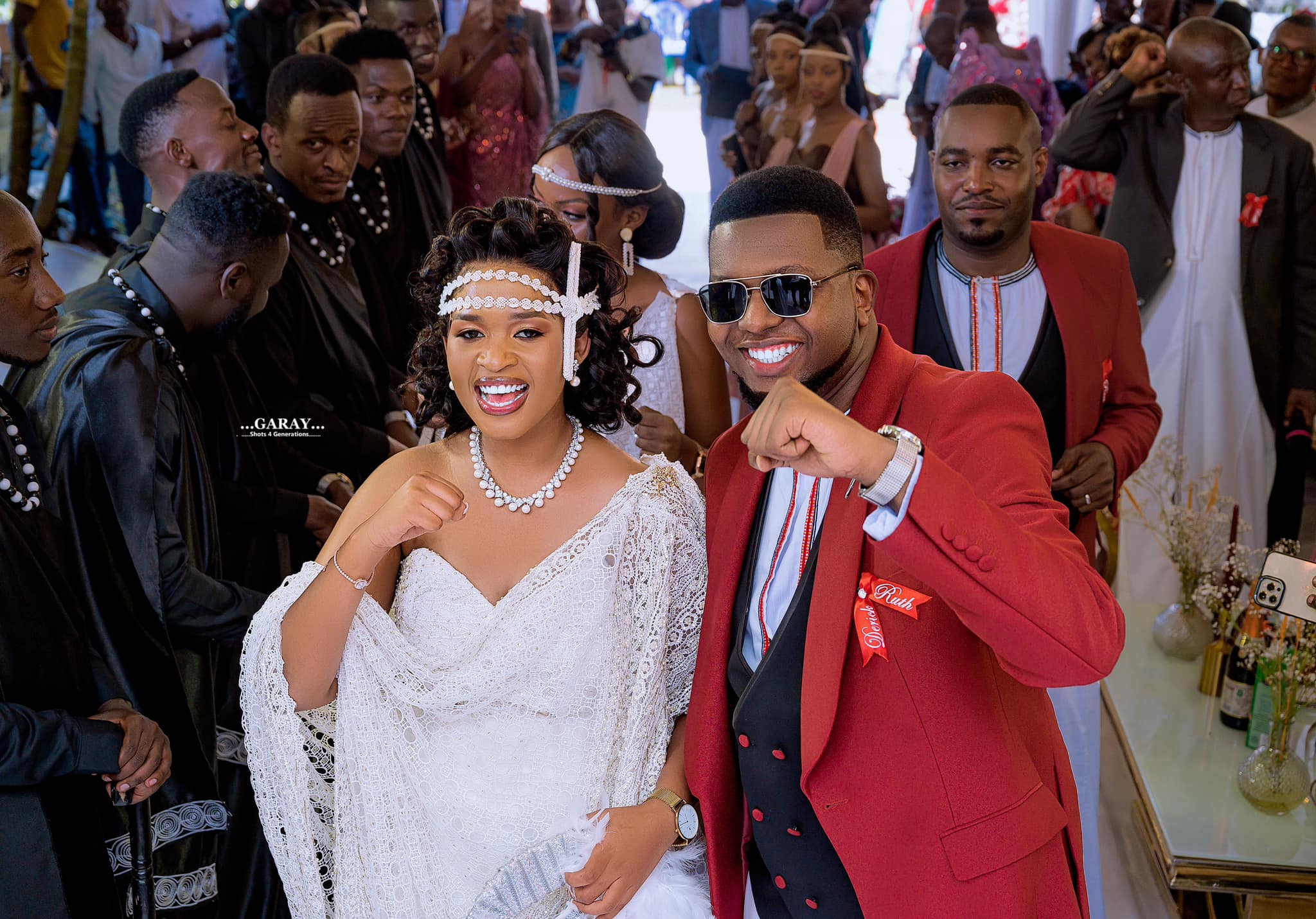 Makindye East MP Nyeko on December 26, 2022 surprised his girlfriend with a marriage proposal that wowed the internet. The scene of the proposal was glamorous and red with white and love. Candles burning bright, amid the scape of huge letters reading, MARRY ME, Nyeko went down on one knee and she said, Yes!
He did not keep the good news to himself, the MP shared photos of the proposal revealing his fresh haircut and his girlfriend whom he preferred not to name, and tweeted,
"It's a YES I fell in love with you not knowing one day I will fulfill the promises of knowing what love really was. I stayed in love with you because there's no one or nothing I've ever wanted more than you. I will forever be in love with you,"
4.Joel Ssenyonyi and Febress Nagawa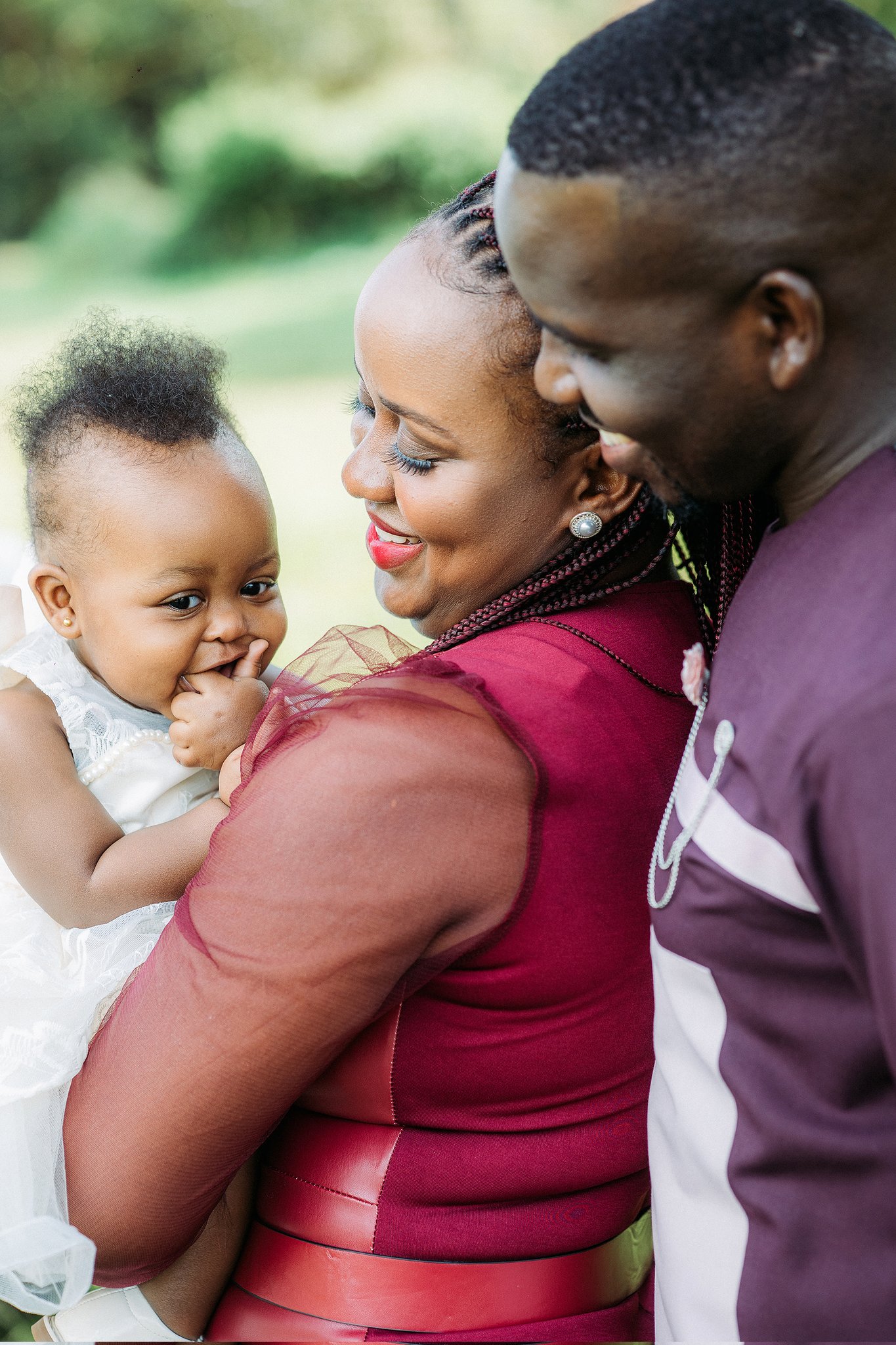 NUP Spokesperson and Nakawa West MP Joel Ssenyonyi and his wife Nagawa celebrated their second wedding anniversary on June 27, 2022.
The excited NUP spokesperson shared the news in a tweet that celebrated his wife, not only as "Royal Awesomeness" but also his rock.
Ssenyonyi wrote, "Two years down, Forever to go! Happy anniversary to Her Royal Awesomeness, Mama Gianna. Thank you for being my rock. ❤"️, along with beautiful photos of him, his amazing wife and their lovely daughter.
The two-year-old marriage was officiated on June 27, 2020 and earned a bundle of joy that the couple welcomed in October 2021, making the couple Mummy and Daddy Gianna.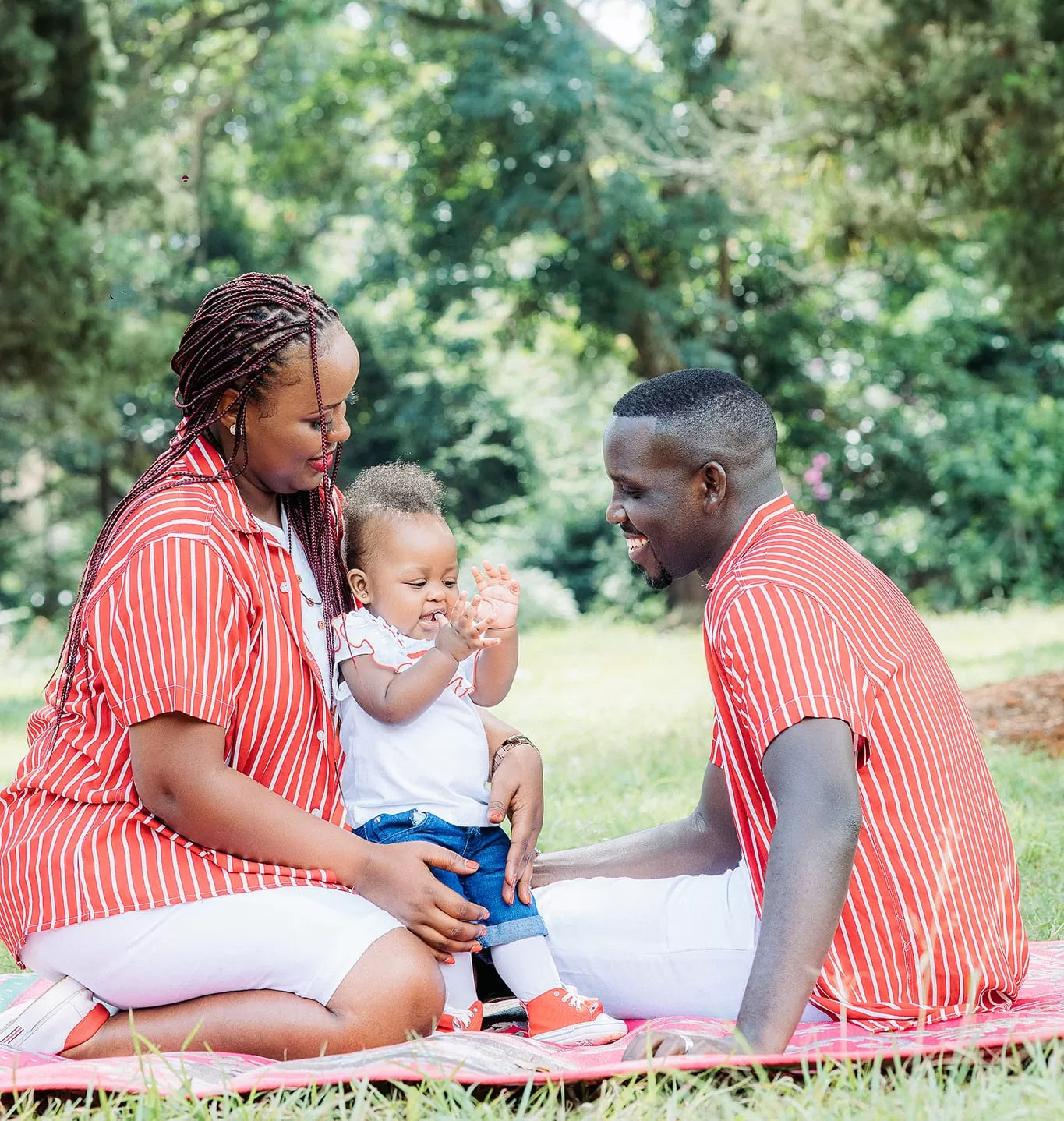 5. Nubian Li and Salha Muton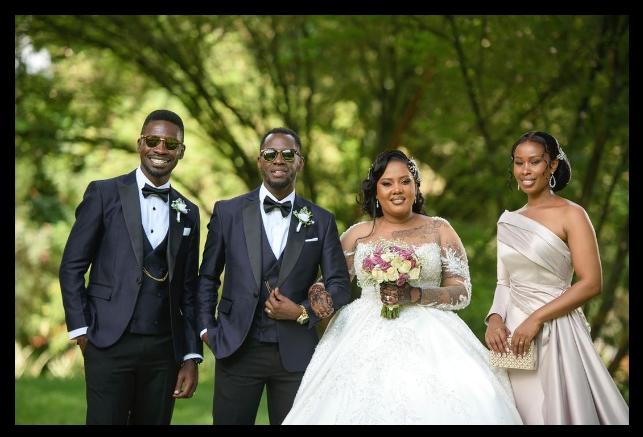 October 10 was a memorable day for Firebase singer and NUP Official Nubian Li as he and his wife, Salha Mutoni celebrated their first wedding anniversary. The two exchanged vows in a Muslim traditional ceremony at Kibuli Mosque in 2021.
The singer pledged his love to Mutoni and expressed how honoured he was to be her husband on his Facebook page saying,
"Today we celebrate our 1st wedding anniversary. We said," I DO." And am so honoured to walk this life-time journey with you by my side my beloved wife."
6. Bobi Wine and Barbie Itungo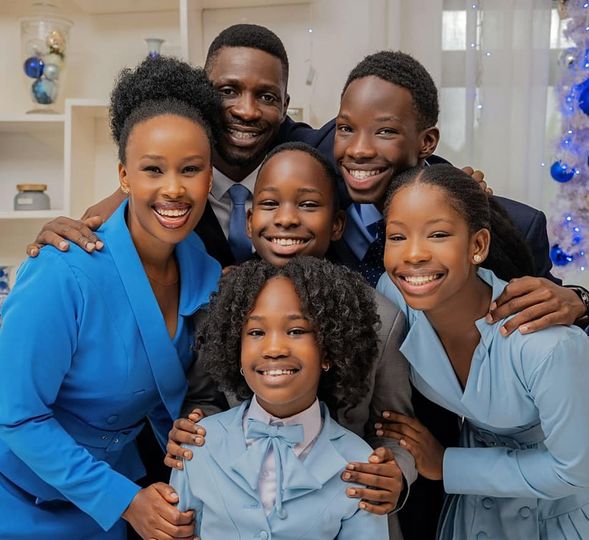 Best for last, legendary NUP couple, Robert Kyagulanyi Ssentamu a.k.a Bobi Wine and wife, Barbra Itungo Kyagulanyi celebrated their 11th anniversary on August 28, 2022.
The NUP President penned an affectionate anniversary message to his Barbie,
"On this day 11 years ago, your father handed you to me in Lubaga Cathedral and we pronounced our vows to each other before Archbishop Cyprian Kizito Lwanga. We took the holy sacrament of matrimony together. You even tattooed my face on your back, kyokka mwana gwe!
What a day that was, what a beautiful experience!
It's like only yesterday.
Dear Barbie Kyagulanyi, it's been such an honor being married to you. I couldn't imagine a better companion.
May this, our 11th wedding anniversary bring you sweet memories of our love story. I love you so much."
Barbie responded with praises to Bobi for being so affectionate and expressed her dreams and intentions to spend forever with him,
"Ow'omukwano, Onjagadde bye sisobola kunnyonnyola. Nzena onkoze buli kika ky'ekyeejo era wano wendi ndi wakitalo nyo! Ombereddewo, ondeze atte n'ompa buli kika ky'obukuumi. Nfa nfe wange Bobi Wine simanyi kika ky'esaala jemba nkusabila. Oli mwami atasangika sangika mukwano. Kankusabile, Owangaale nsobole nange okukwagala bikutame! Kalenzi kagonjebwa, my sunshine, my Joy, my teacher and my patient companion, Thank you for sharing your youthful times with me. I am waiting to spend my elderly days with you. I love you immeasurably and today, I wish you a Happy 11th Anniversary."
We wish the couples rosy journeys in the year ahead.