By Joan Salmon
On Friday, September 8, in a flower-embellished Cinderelladress, Bridget Namirembe alongside her husband, Francis Zaake Butebi walked down the aisle in Mityana Cathedral Parish – Kiyinda. Zaake, in his three-piece suit accentuated with a black bow tie, looked every bit regal. Bridget's smile brightened the Cathedral that was filled to capacity with people from all walks of life.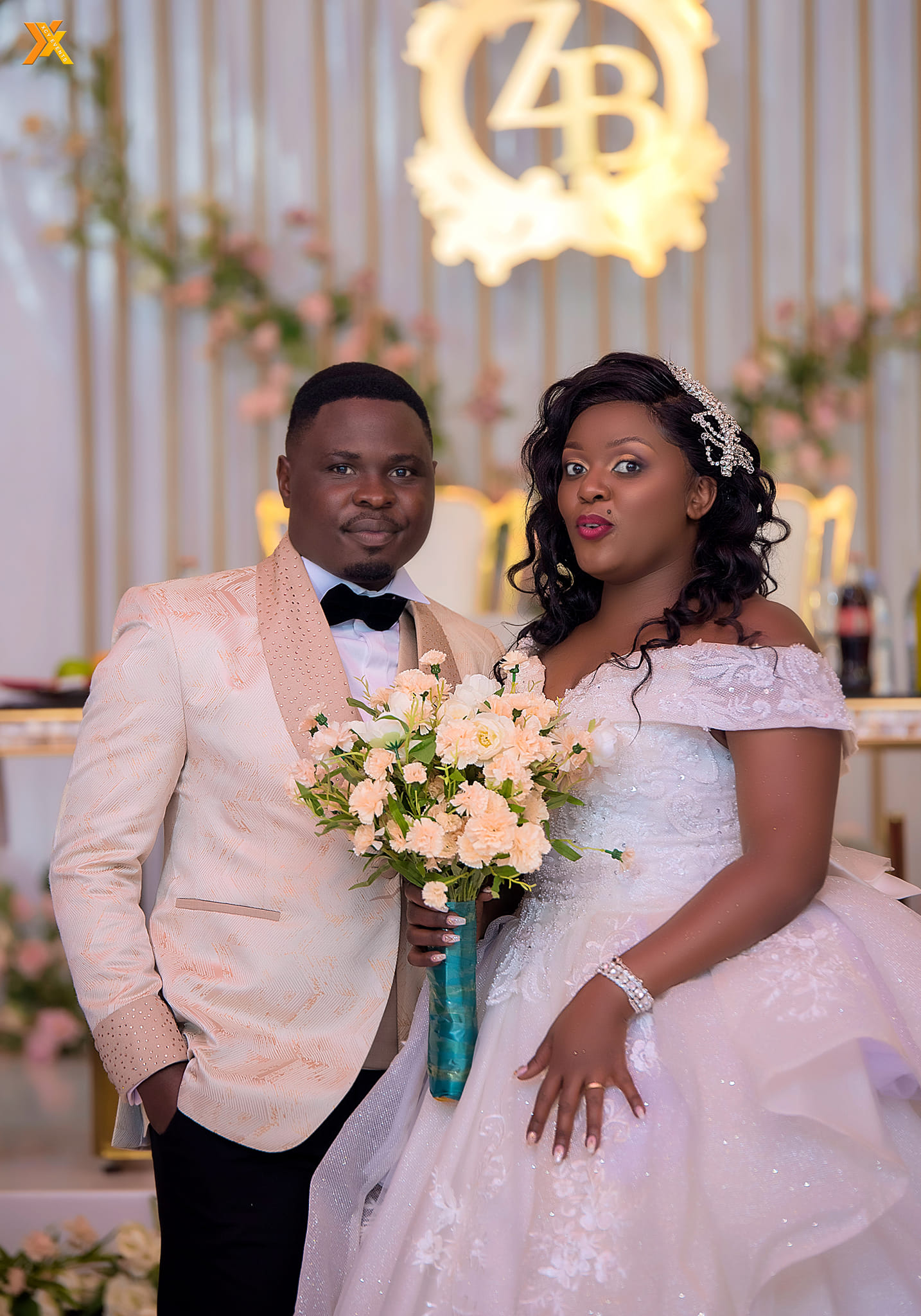 In preparation for that eventful day, as agreed upon during their introduction ceremony, Bridget crossed over to her husband's religion, receiving the Sacrament of Penance. An elated Zaake tweeted about this saying: "Today morning, my wife got initiated into the Catholic faith after converting from her former religion. We also got the Sacrament of Penance which preceded Holy Matrimony."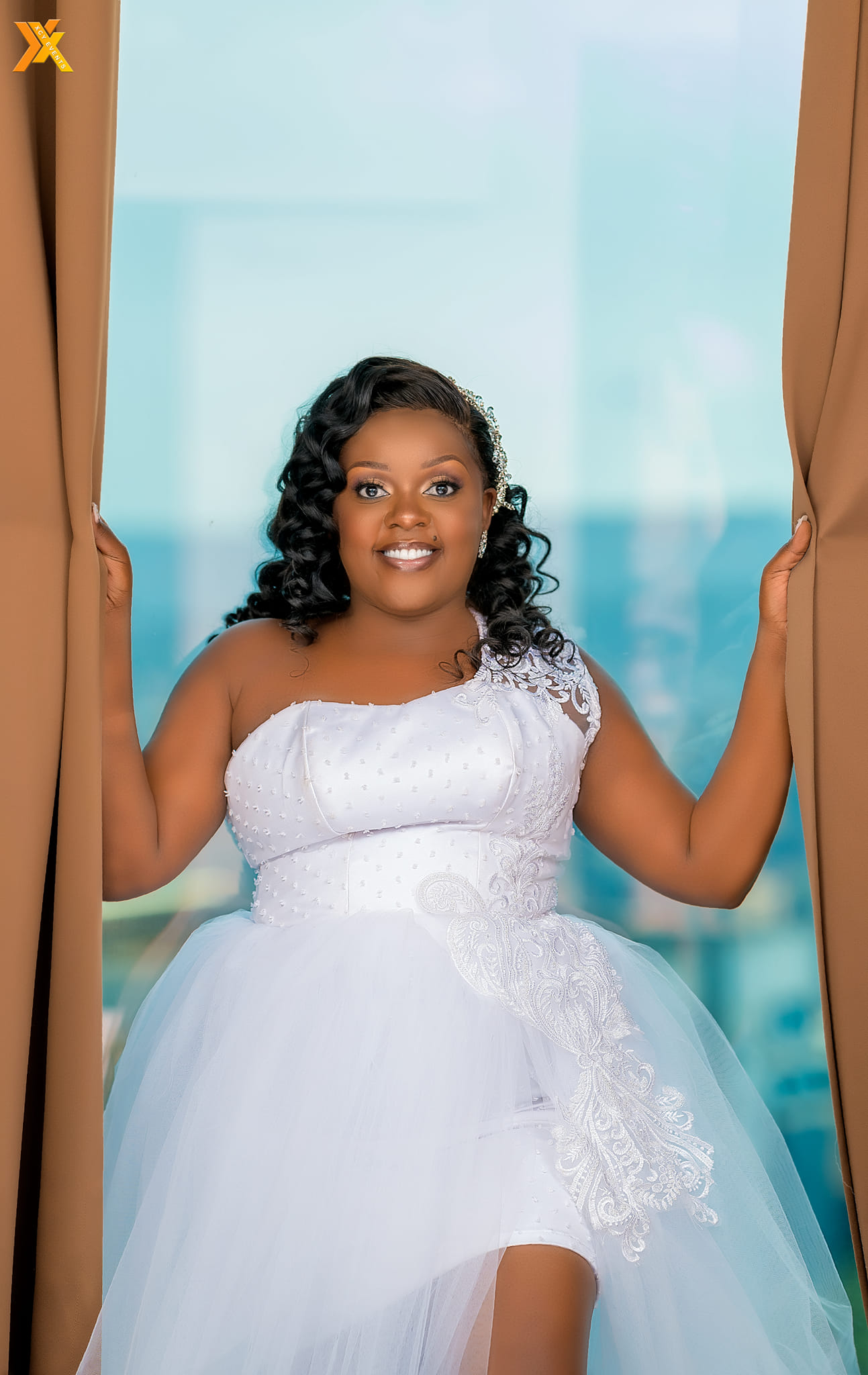 Then on Thursday, her friends threw her a bridal shower for which she was greatly elated and promised to revenge. She shared her joy on her social media saying: "Surprised to a bridal shower treat arranged by companions as they flag me off to holy matrimony. Was super elated and overwhelmed by this grand treat. The food drinks, slow love ballads, and dances were amazingly good. I can't wait to revenge tomorrow. You guys really spoilt me up. I will return the favour. Just wait and see!"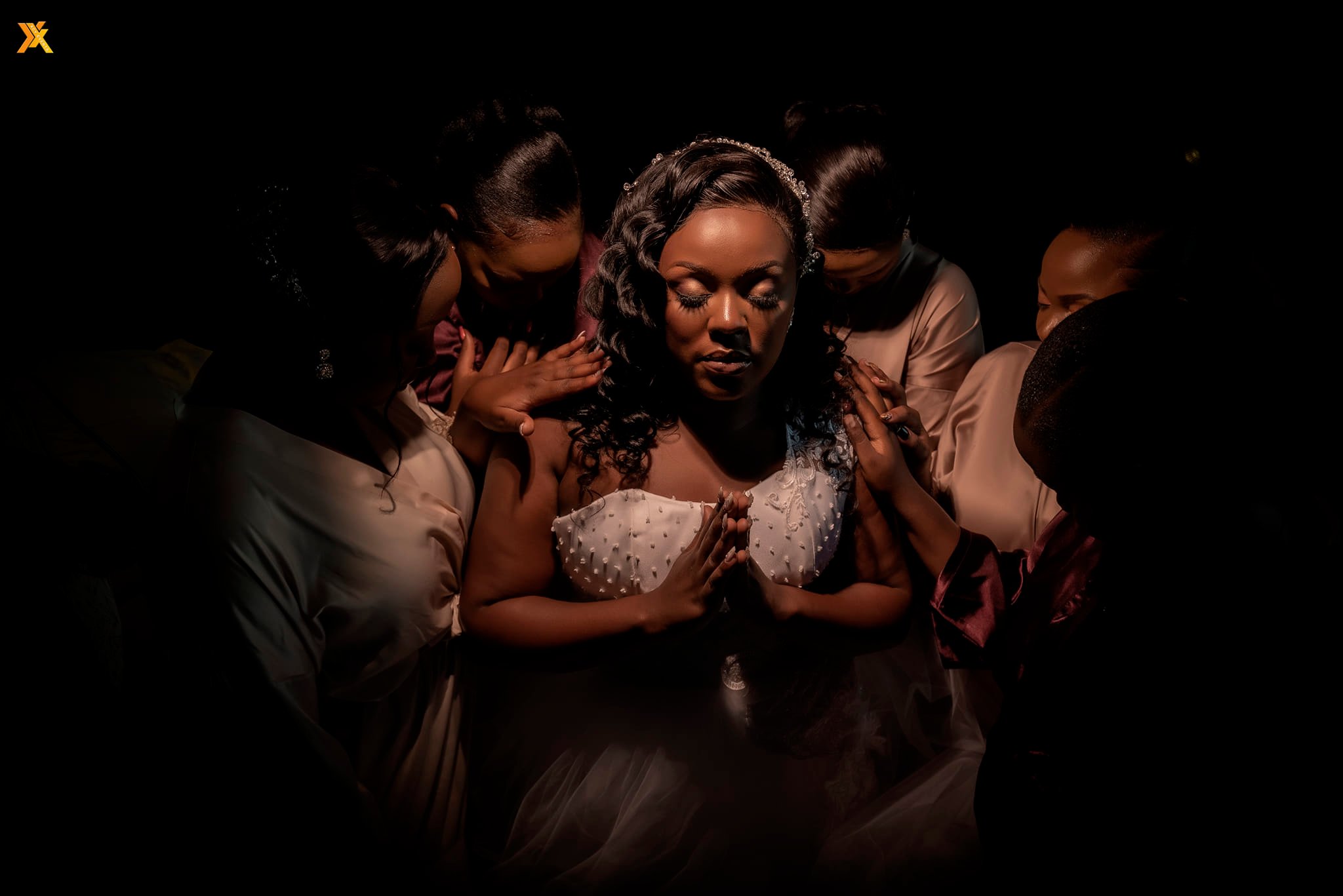 The wedding was indeed colourful and among the many in attendance was Rtd Col Kiiza Besigye and many NUP members.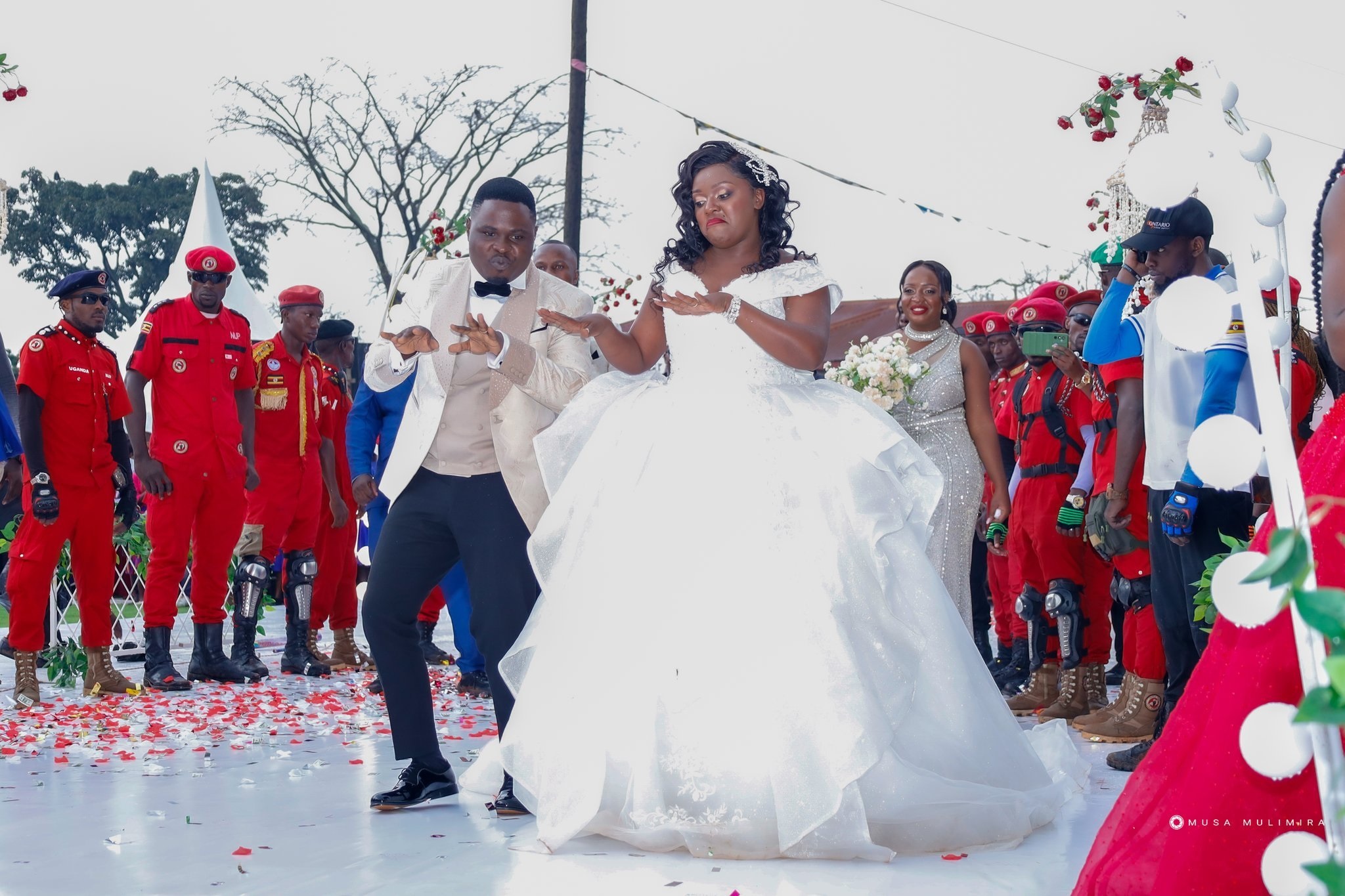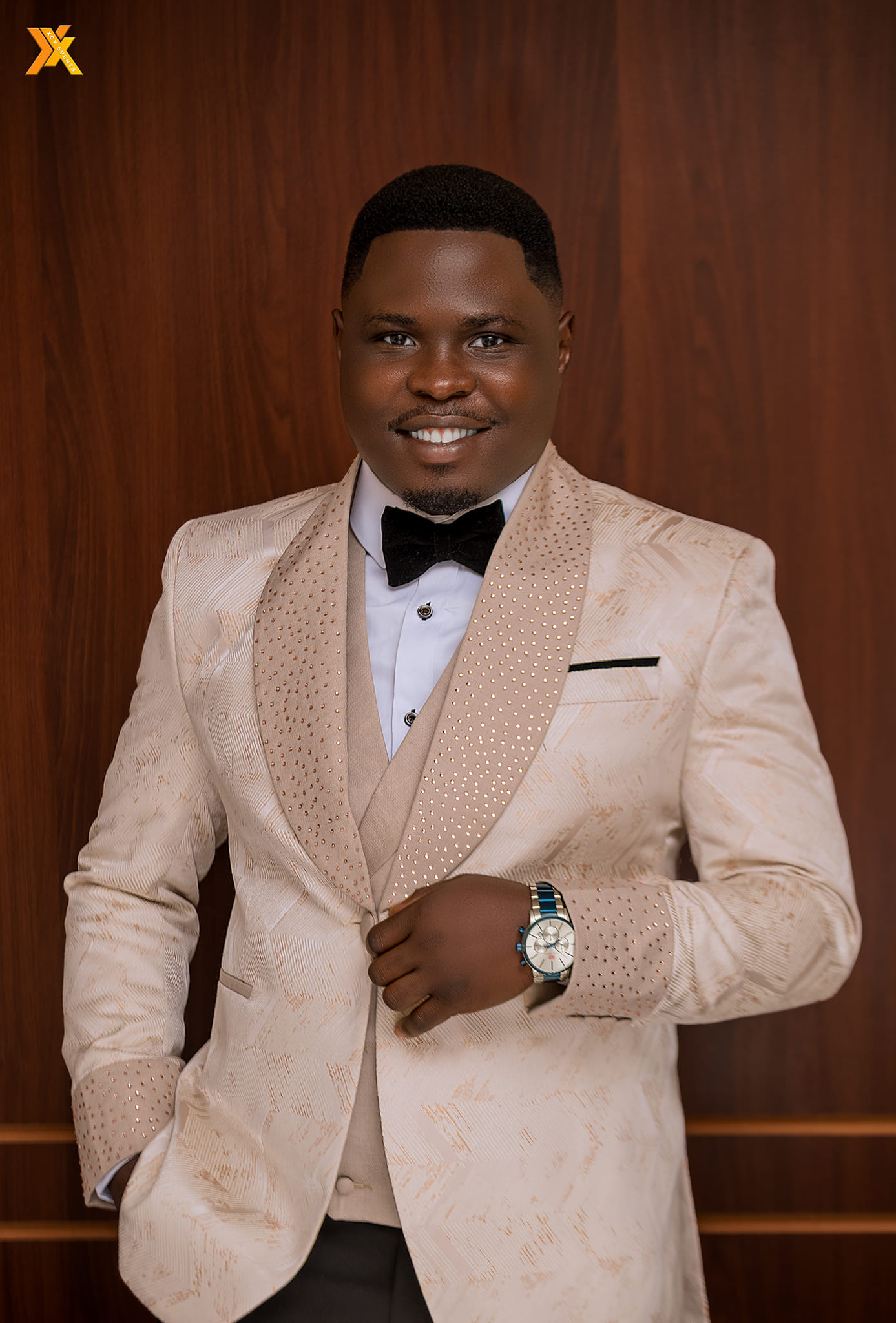 Zaake let his political party shine through as he wore a custom-made changing attire with a red beret. Alongside him were NUP members in their custom attire.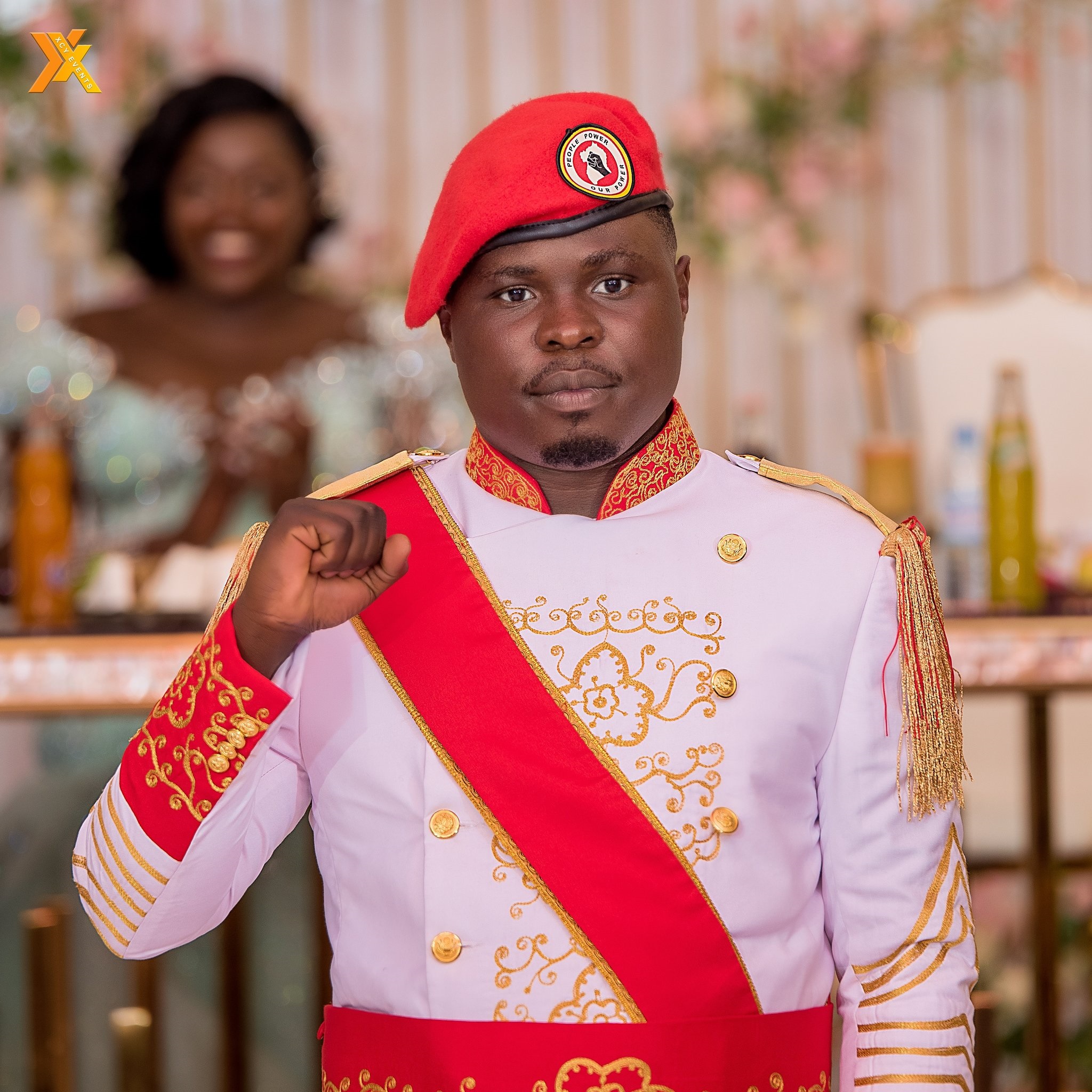 The happy groom posted on his Twitter,
"Can't thank you any better! From the onset, the journey to our holy matrimony has been quite bumpy and thorny. None had thought we'd get this far. But with God Almighty, even the impossible is possible."
NUP's Shamim Malende was a bridesmaid at the wedding. Malende who usually has a low hair cut spotted a fully styled hairdo to match the other bridesmaids. Next to her was entertainer Mr Mosh who was part of the groom's party.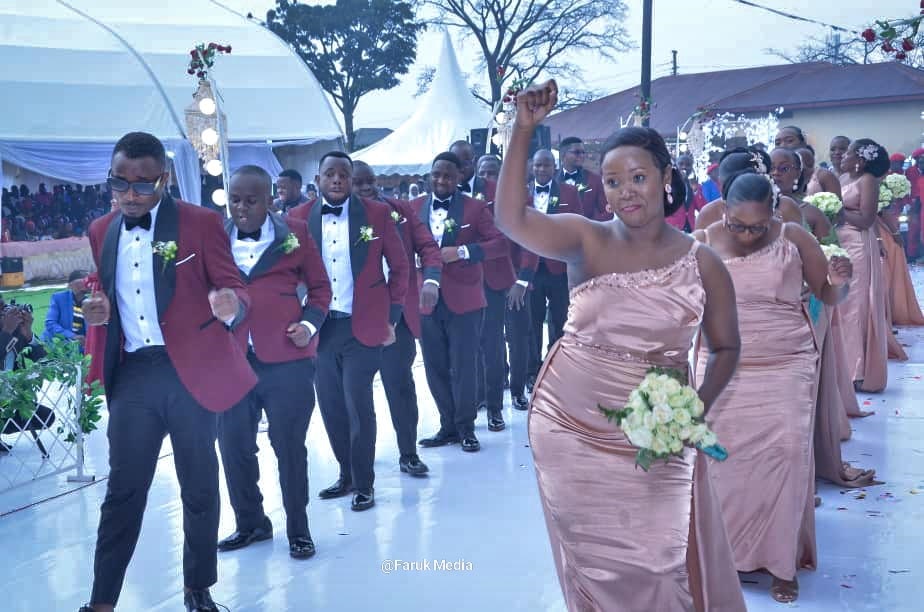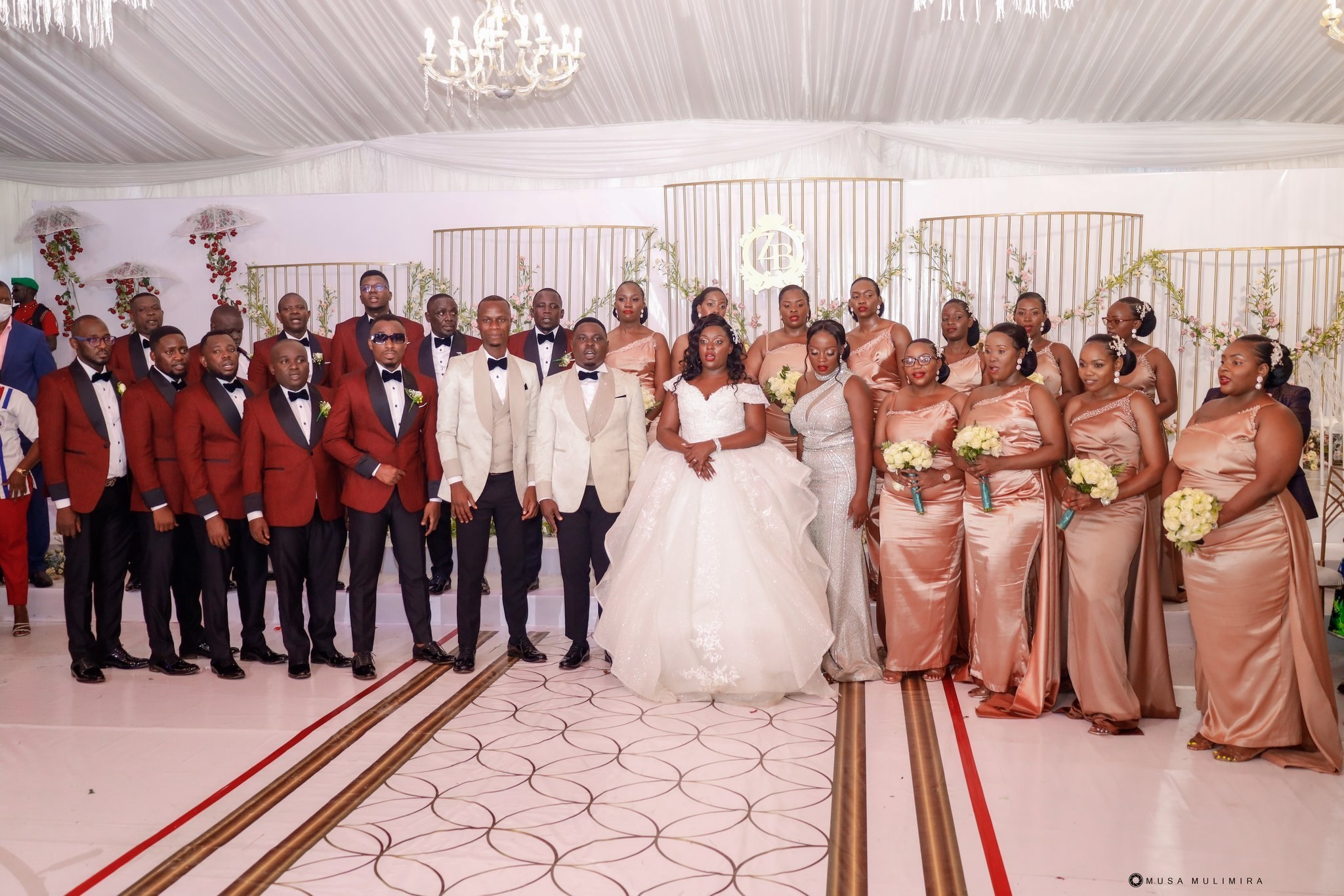 The feud between Zaake and the Speaker showcased itself at the wedding as we see the groom throw away an envelope of money said to be Shs10m, a wedding gift from Rt Hon Anita Among. Hon Among was represented by Ndorwa East MP Wilfred Nuwagaba who delivered the money. Amidst claims that Zaake acted uncouthly by throwing the envelope on the floor, the Mityana Municipality MP denied inviting the Speaker to his wedding. He wrote on his Twitter,
"I did not invite the Speaker of @Parliament_Ug to my wedding. I didn't need, seek or receive any financial contribution from her. I won't ask the author of the false tweet to prove her allegations — she can't prove what doesn't exist."
While we can not ascertain whether or not an invitation was sent, Zaake and the speaker were earlier this year involved in a wrangle that saw  Zaake lose his position as a Commissioner at Parliament.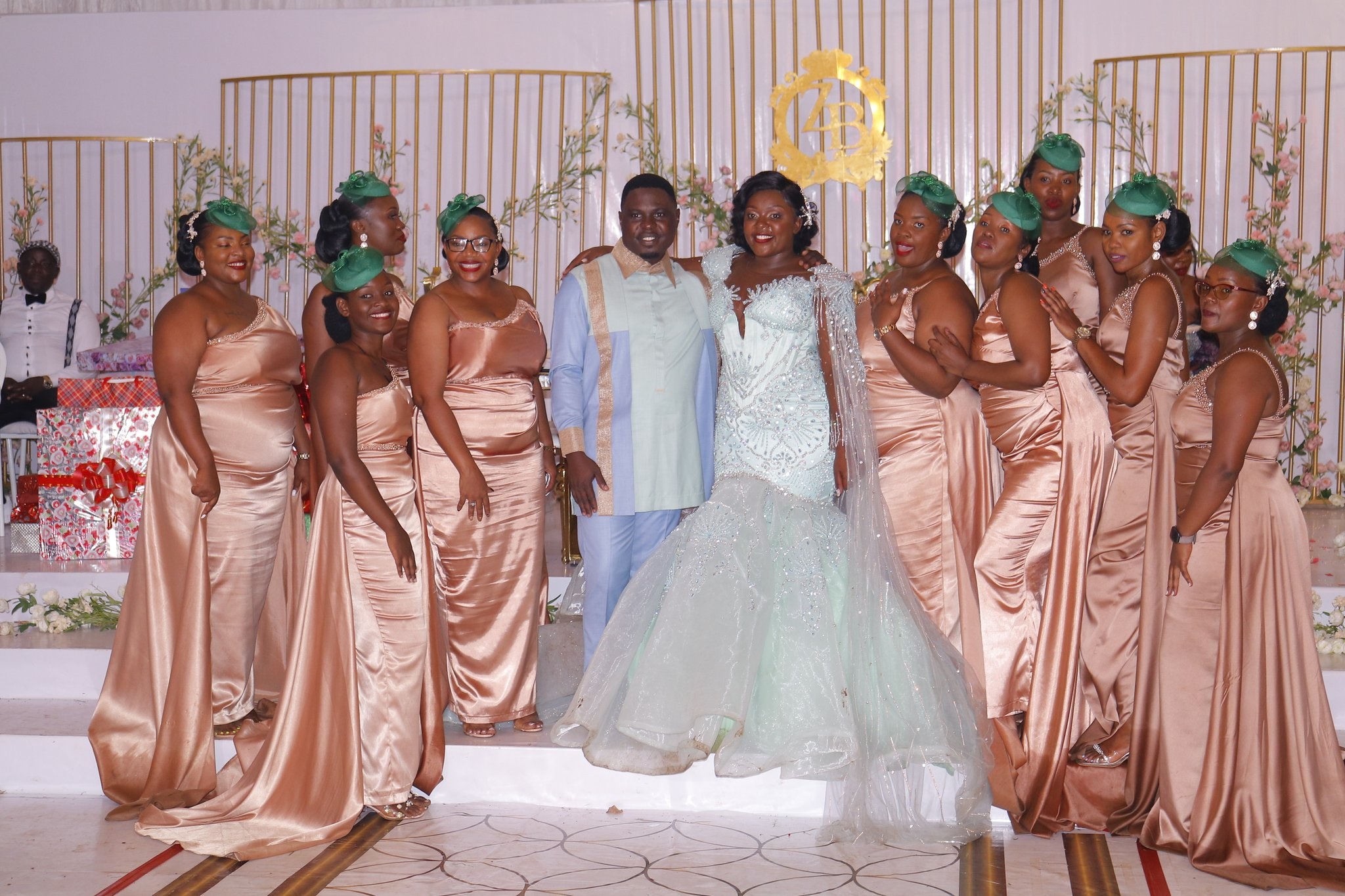 Many people congratulated the couple including NUP President Robert Kyagulanyi aka Bobi Wine who wrote on his Twitter, "Warm congratulations to you my people Hon Zaake Francis and your beautiful bride Bridget Namirembe. Mwebale nnyo kutuweesa kitiibwa. May this be the beginning of many beautiful years of a happy marriage."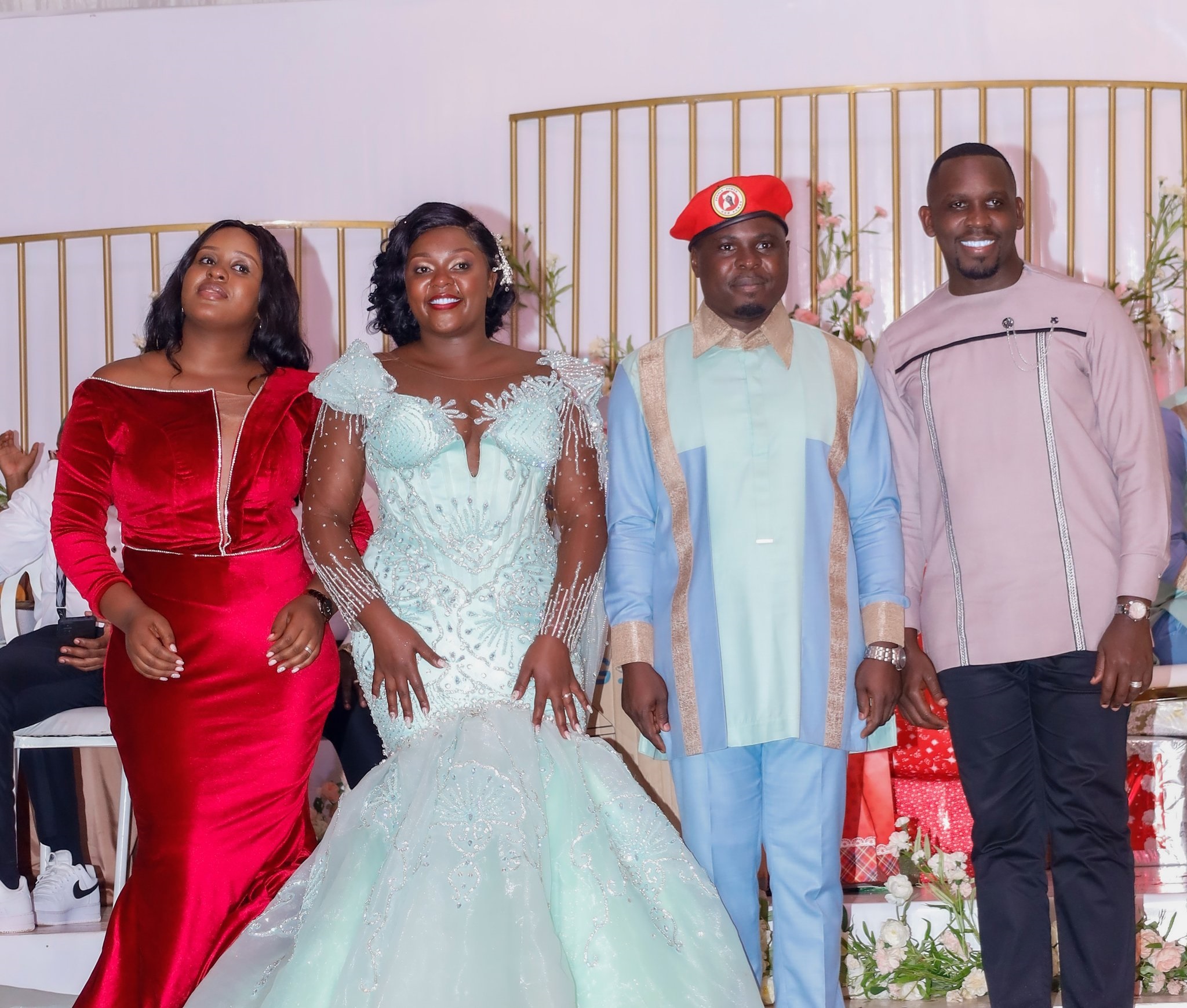 Joel Sennyonyi, MP Nakawa West Constituency congratulated Zaake as he joked that other NUP members need to peak a leaf and marry too, "Congratulations Mr & Mrs Zaake,my wife & I wish you the very best in marriage.I'm sure some comrades have picked a leaf,but I won't mention names…how can I mention mbu SG,mbu Alex Waiswa,mbu Eddie Mutwe, me I can't mention names at all, I will leave you the bold ones to mention.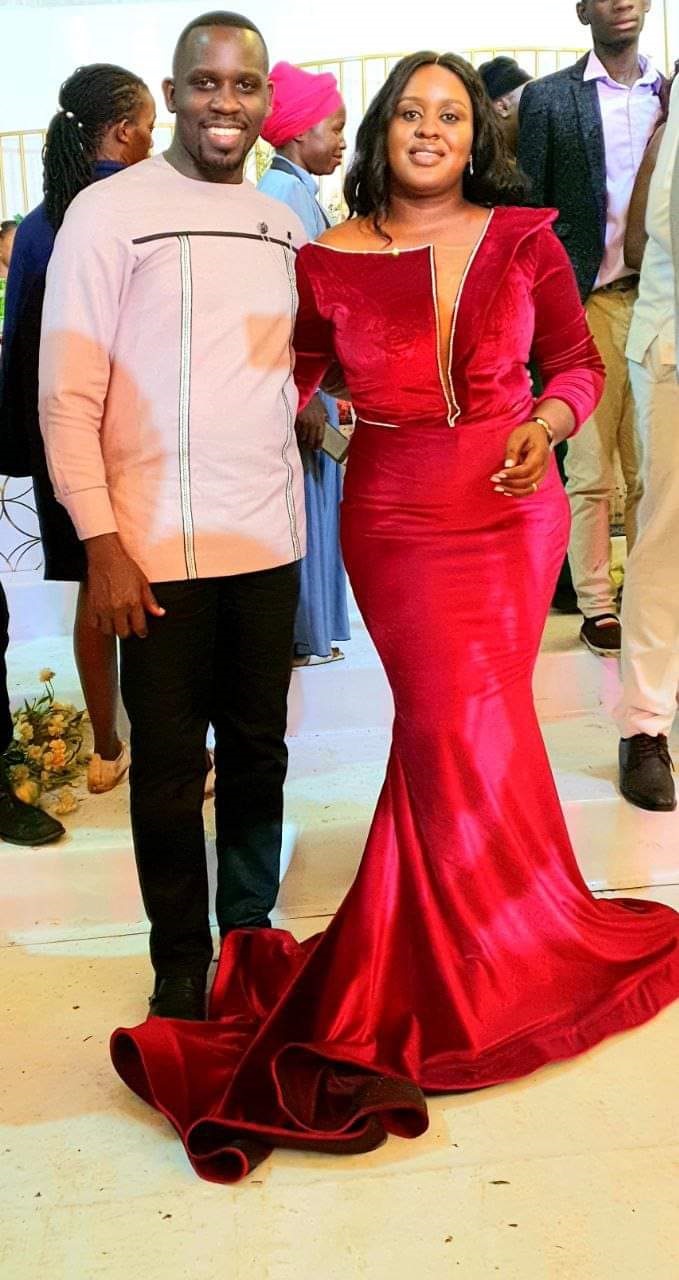 My Wedding wishes the couple a wonderful marriage. Bridget and Zaake have been together for five years and have two children.