By Maria Immaculate Owechi
It is a popular tradition for fathers or someone assigned the role of a fatherly figure to walk his daughter down the aisle to be joined with her husband in holy matrimony.
But the western culture has taken this a notch higher by coming up with different sweet ways of making fathers feel special on their wedding days. This has also been adopted in African society especially during the religious wedding ceremony.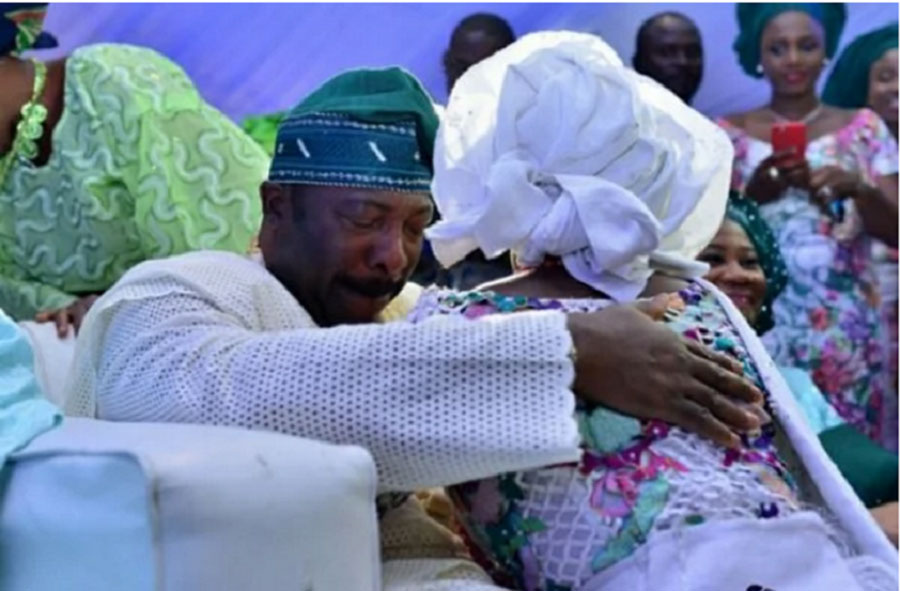 With so many wedding details weighing on your mind however, it is very easy to forget how we can come up with creative ideas for honoring our dads for raising us into responsible women.
My Wedding Magazine has gathered ideas on some unique ways brides can make their fathers feel extra special on their day. Get inspired by all the touching ideas below, and be creative with them.
Consider buying him a stylish suit for your wedding ceremony
As a bride, you may concentrate on having enough resources for you and the entourage to look flawless since most of the time, the guests will focus on the people on the high table.  But you may end up forgetting that because your father walks you down the aisle, it makes him part of the entourage and his outfit will be taken into consideration. Why not consider amazing your guests by personally shopping for a stylish suit, tie, cuff links and shoes which he can wear on the wedding day?
Your guests will comment on how stylish your dad is and he can proudly show off that his awesome daughter took care of his designer outfit.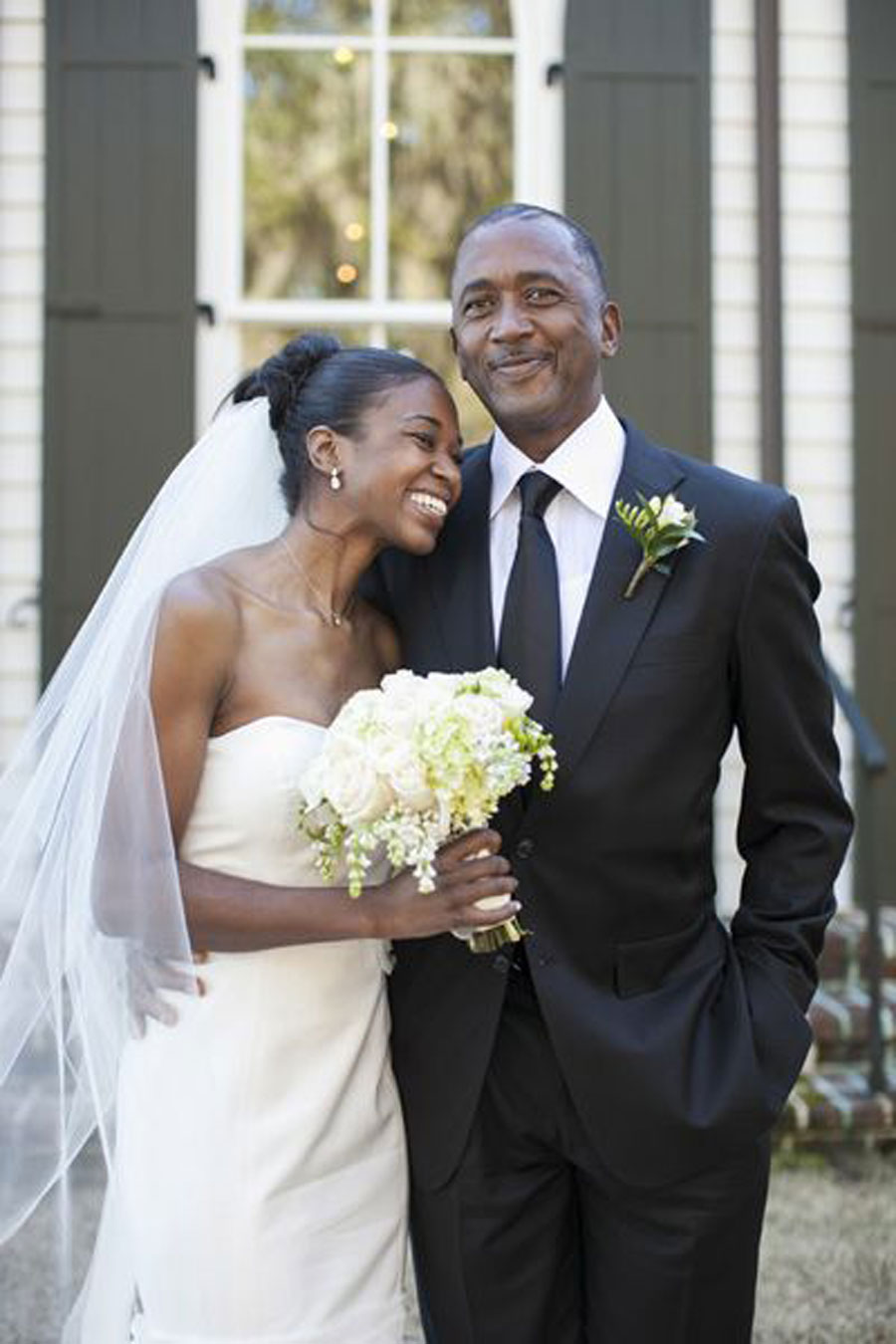 Consider having a floral decoration placed on his suit
It is possible to talk to your florist about having a single flower or floral decoration like that on your bouquet to be placed on the lapel of a tuxedo or suit jacket for your dad.
They usually say that your father is always your first partner and why not show him that he has always been and will forever be a part of your life with having your floral arrangement coordinated with his.
Consider traveling together to the religious ceremony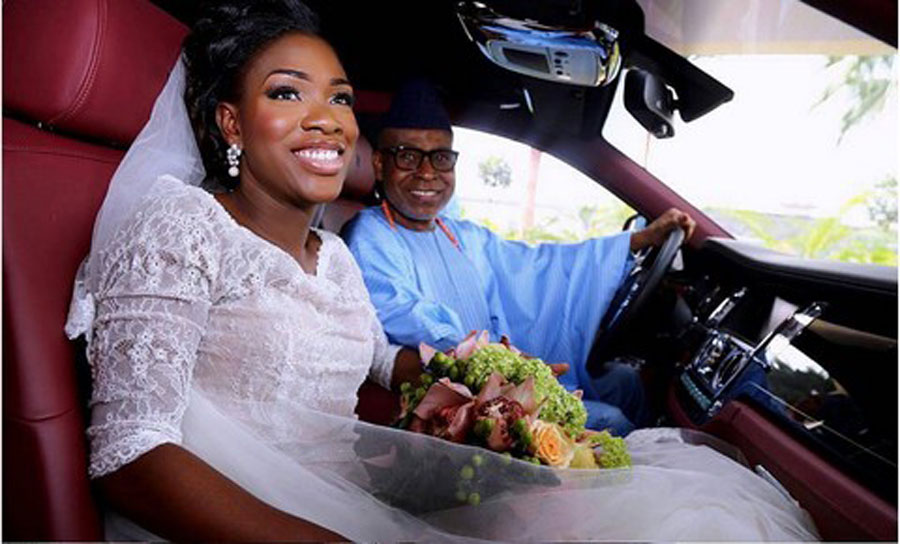 Usually, brides travel with their matrons and bridesmaids for their religious ceremony but this can be changed.  You can consider making your dad feel special by deciding to travel just the two of you to the wedding ceremony.
Here, both of you can share some precious moments before he walks you down the aisle. Also, he will likely be helpful in helping you to calm down those wedding jitters that may arise.
Consider having a special photo shoot
This can be arranged with your photographer to have specials photos and unique poses taken for the both of you. Then, the picture can be enlarged, framed and hanged in the family home.
Buy a special present for your father

In Uganda, it is common to see brides at the reception thanking their parents with a well wrapped cake which will be eaten and forgotten about.
But why not consider handing your father the cake with a nice gift like a watch, cuff links, and shoes that they will live to remember even as you are far away in your husband's place.
Consider having a special entertainment performance for your dad
There are various entertaining ways you can come up with to express how special your dad has been in your life. For instance you can hire his favorite musician to perform his favourite song and also compose a song specially for him. You can consider getting a poet reciting a poem expressing your wonderful thoughts towards him if he appreciates poetry.
Father-daughter dance
In Uganda, the bride usually has the first dance with her husband but some brides have adopted the western culture of having the first dance with their fathers.
There are various options of making it special like signing up for dance lessons to choreograph a dance for the day. Show your guests that you and your dad can pull off unique dance moves. Or ask your dad to select his favorite song to which both of you can dance.
There are various ways you can make your father feel special and the pricing won't matter compared to the priceless memories the both of you will create.